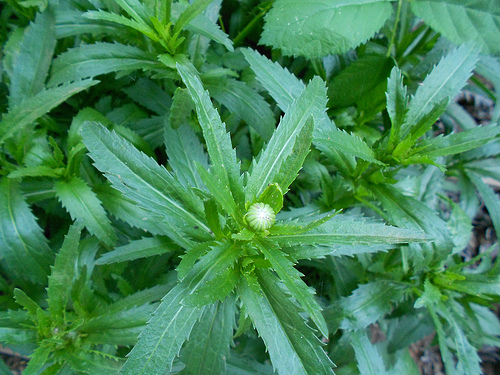 My garden is full of promise…the promise of beautiful things to look at and delicious things to eat.
The daisies are filling in a big spot in the back cutting garden and we are anxious to study them as part of the Outdoor Hour Challenge later in the summer. There are coneflowers, sunflowers, and zinnias as well that have buds so stay tuned for some updates on those in a few weeks.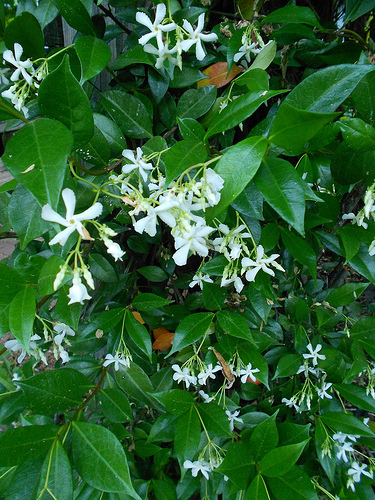 Some things are already smelling like heaven…the star jasmine is in full bloom and already needed a trimming back from the sidewalk. The cats lay under these plants since they make wonderful shade in the afternoon sun. Wouldn't that be delightful?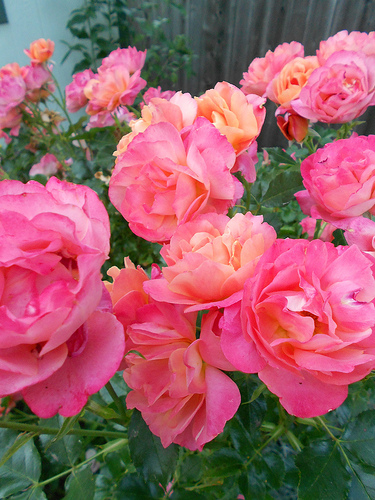 Last week when I was working with the window open I could smell this rose on the gentle afternoon breeze. It is a Disneyland Rose and it has been a faithful bloomer these past few years. It is loaded with pink/peach flowers. This rose is what I imagine the perfect rose fragrance would be…a signature scent.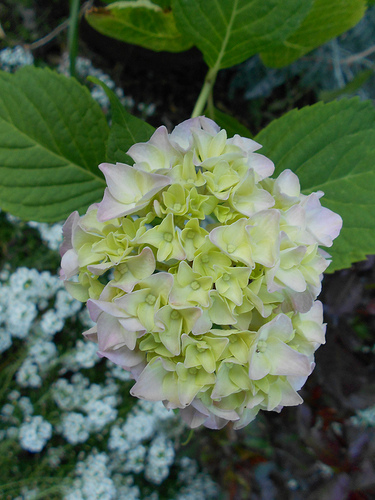 The hydrangeas are bursting open this week and the delicate color of the flowers on this particular bush is one of my favorites.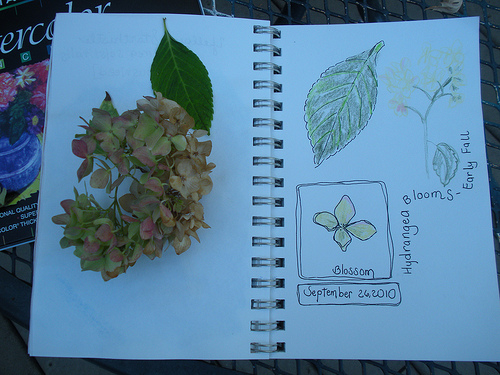 A few years ago, I used my watercolor pencils to capture the pastel colors of this lovely flower and then used a fine tip marker to outline it a bit. Keeping track of my favorite garden flowers in my journal is a wonderful way to pass an afternoon.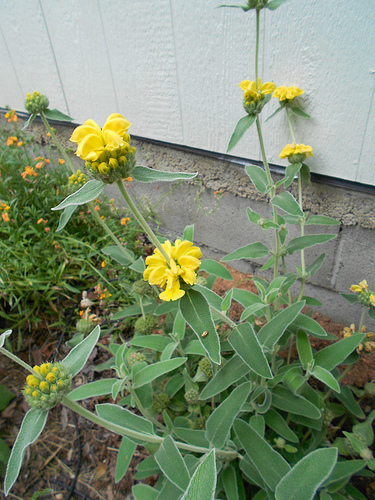 This is something new in the backyard this year and it is really taking off. We added this Jerusalem Sage to a spot that gets super hot and dry in the afternoons up against the house. So far it is thriving…I did put it on the drip system until it is established and then I think I can back off with the water. The texture of the leaves is soft and fuzzy which adds a nice layer of interest to this side of the garden.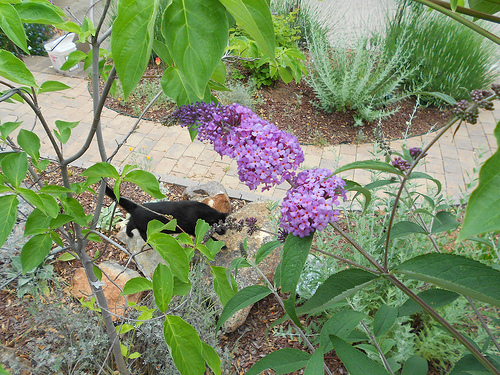 The front yard has been joined by the blooming purple butterfly bush! The hummingbirds have been seen enjoying this particular bush…actually fighting over it in the early evening hours. My cat friend Cocoa is like my garden shadow these days. She seems to pop up wherever I go. You can see my sage growing in two spots in the background of this photo. It is just starting to bloom.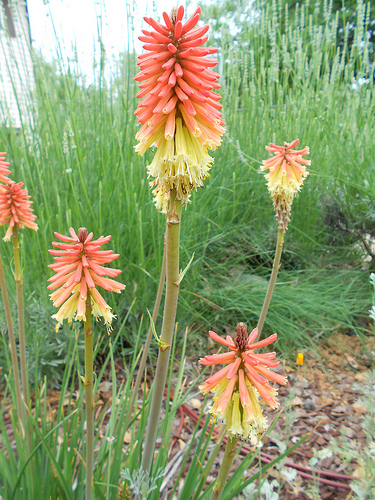 Another favorite of the hummingbirds is the Red Hot Poker plant. This is Mr. A's favorite plant in the garden and he has been eagerly waiting for it to bloom. It looks good this year and I may end up dividing up the plant in the late fall to fill in a few spaces in the front garden.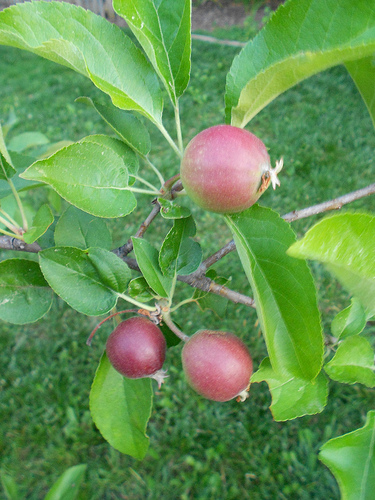 We have started to see quite a bit of growth in our backyard fruit. The apples are looking like apples! Not too many apples on the limbs but enough for each of us to enjoy a crisp apple come the end of the summer.
Someone asked in a comment a few weeks ago whether we had any lawn left in our yard. The answer is yes and you can see it in this photo. We have a small plot of grass left in the backyard, mostly for the dog to enjoy. We use it as her ball throwing spot and she loves to lay in the shady grass on the hot afternoons. Since it gets so hot here and there is very little rain during the summer months, we do have to water this part of the yard. I have it set on a timer and it waters five minutes a day and so far that is enough to keep it green. (I need to write a post showing how we have cut our water usage to a fraction of what it was two years ago and still enjoy a lush green garden.)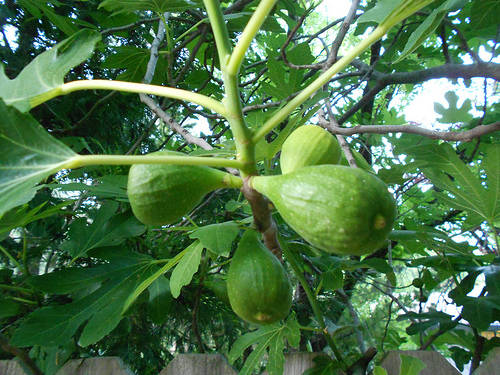 Of course the figs are loaded as usual….this is not my favorite fruit but we eat a bit and then leave the rest for the birds and other critters. We have tried several times to eliminate this tree but every time we cut it down it comes back full and loaded with fruit within a year.

I do LOVE blackberries and we have our little patch just loaded with blossoms right now. This is exciting and it really seems like summer now that the berries are maturing. My blueberries are still all plant and no signs of blossoms or berries. I hope to get a bit of fruit from them this year. We shall see.
We have rain today so the garden is getting well watered but tomorrow we are going to see the end of the rain and be back to our warm temperatures. I am grateful for the rain but I am ready for the summer heat.
The June (Ocean Beach) edition of the Outdoor Hour Challenge Newsletter has published. You must be subscribed to the blog in order to receive the download link. It is a beautiful and informative edition that I know you are going to want to have in your collection. You can subscribe on the sidebar of my blog.



Jami's Tuesday Garden Party meme is open from Tuesday to Thursday so there is still time for you to jump in and participate!