I wouldn't quite say the garden is disappointing but it is far less productive than in recent years. Could it be the weather? Too cold and wet early on? Too hot now? I know I was committed to having a smaller garden this year so it may just be that I have become accustomed to having more of everything and this scaled back garden is what it is.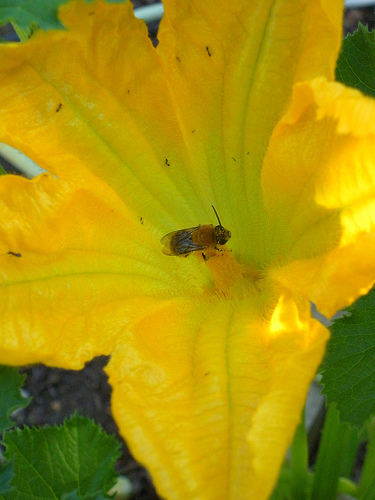 The zucchini is blossoming but nothing to eat so far. This bee was so heavy with pollen he could hardly move. I have never seen so much pollen.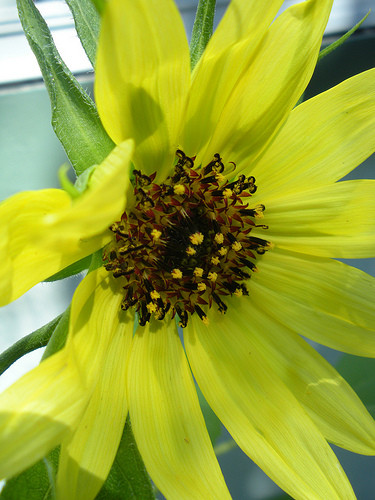 Our sunflowers for the Great Sunflower Project are just now blooming so we will have the opportunity to count bees and participate in that activity this week. The bees are far more busy in other parts of the garden.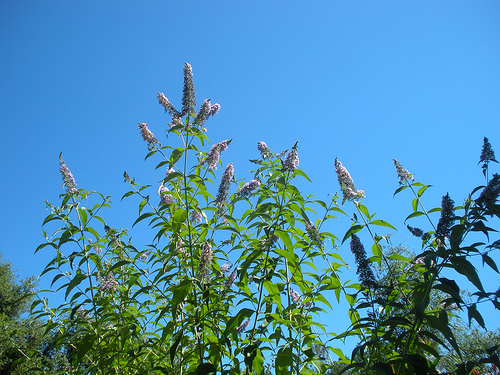 Our butterfly and hummingbird garden is a hub of activity. Swooping hummingbirds, buzzing bees, and perching finches grab your attention whenever you are outside in the backyard.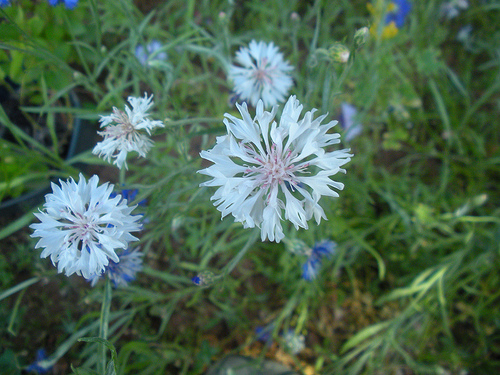 Rainbows of colors fill the flower beds now that the day lilies, coneflowers, bee balm, and roses are blooming all at the same time.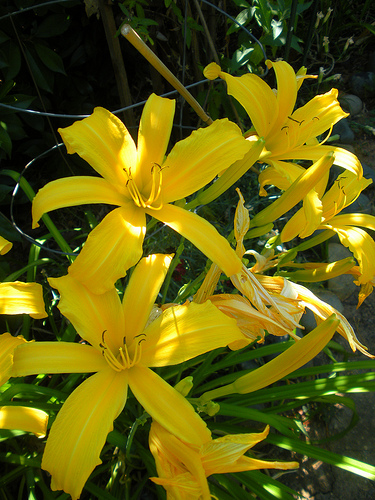 Some crazy pretty day lilies in the butterfly garden.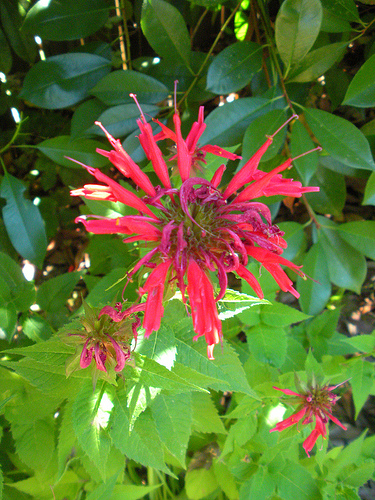 Most likely my new favorite flower in the garden this year is this bee balm.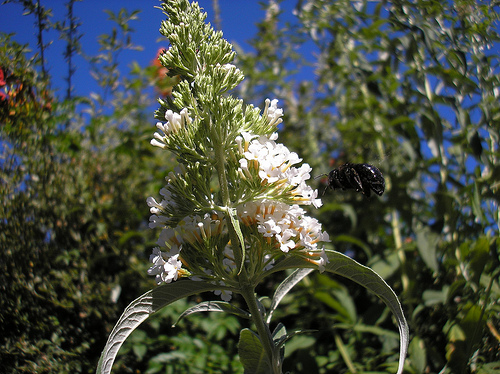 Sometimes you just capture the best moments purely by chance. I was taking a photo of this butterfly bush and the bee came along and entered the shot. Pretty cool huh?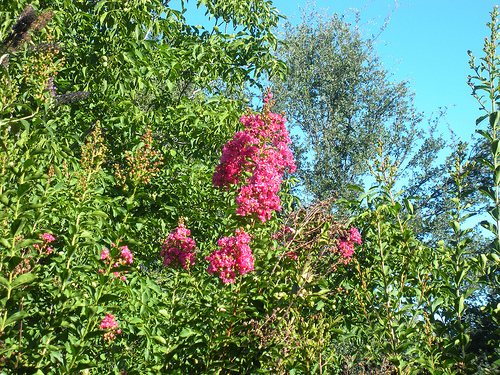 The crepe myrtles are starting to burst out in color this week. We love this bush so much that we planted three more in our front yard last fall…so easy to grow, brilliantly colored when they bloom.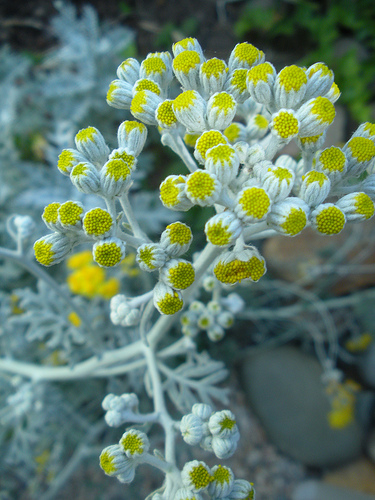 Another new to us plant in our garden is this Dusty Miller. Here are the colorful buds.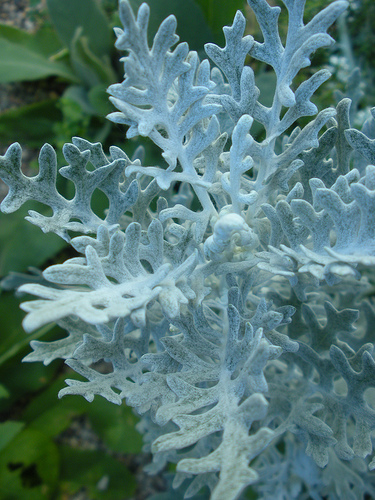 This is the shape of the leaf…amazing and beautiful.
So as you can see, the veggie garden is not all that exciting but the flowers are making up for it. Hopefully my next update will be filled with yummy delicious things to eat.