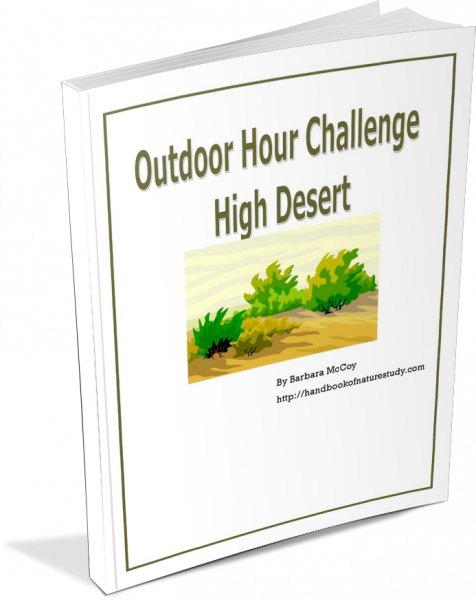 New Ebook is Now Available to Members!
The High Desert ebook is now ready for you to download and use with your family. This ebook has been a labor of love on my part because it is filled with some of my favorite topics and things I have in my own habitat. I have been anxious to share these subjects with you my blog readers for a long time!
I have included many links and resources for nature journal pages for your family to use in your nature study.
We will be working our way through this ebook in a few months so get ready to follow along. Please note that even though this ebook is titled "high desert", many of the the topics can be found in other habitats. In most cases, I have suggested an alternative nature study idea to supplement or substitute for the ebook topic. I encourage you to give it a try!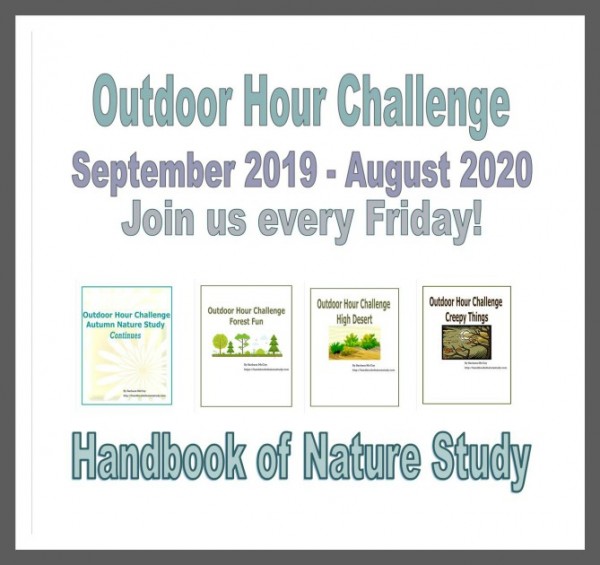 There are 14 brand new Outdoor Hour Challenges for you to complete as part of your nature study lessons with your children. These Challenges are not based on information in the Handbook of Nature Study by Anna Botsford Comstock. You'll be using internet links and field guides to glean information about each topic. See the bottom of this post for book and resource ideas you may wish to have as a supplement to this High Desert ebook.
This 63 page digital ebook has 14 challenges and supplemental activities
There are multiple custom notebooking pages for each of the topics. You can choose from simple notebook pages or more advanced notebooking pages.
There are 12 coloring pages.
Sample: High Desert Ebook Sample
Here are the specific topics included in this ebook:
Bitterbrush
Sagebrush
Greater Sage-grouse
Succulents
Mountain Lion
Coyote
Pocket Gopher
Bristlecone Pine
Elk
Turkey Vulture
Juniper
Snowberry
Golden Mantled Ground Squirrel
River Otter
How do you get the new High Desert ebook?
Members of the Ultimate Naturalist and Journey levels have access to the new ebook in their library. You need to click the "Members Area" button at the top of the website, sign into your account, and the ebook is there to download and save for your family to use when desired.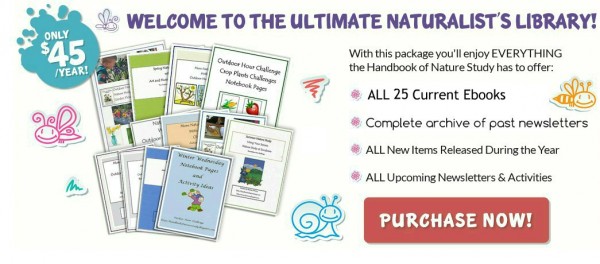 If you don't have a membership yet, I'm offering a $5 off discount code that will be good towards your Ultimate Naturalist membership.
Discount Code: OHC10
Here are my favorite resources that I use all of the time in my own study of the High Desert habitat.
Wildflowers of the Pacific Northwest


Sagebrush Country-A Wildflower Sactuary
There is also a printable guide to plants of the High Desert found at this link:
Xeriscaping in the High Desert.
I have this printed out and I use it to plan my garden. It may be helpful as a supplement to your learning about this unique high desert landscape.
Please note the links above are Amazon affiliate links to books I own and love.