Outdoor Mom – January 2020
Somehow this post never made it to the blog in January. This doesn't surprise me since my life has been so over the top busy and it just slipped through the cracks.
I hope you enjoy reading about my January adventures.
During our outdoor time this month we went…
We didn't need to travel too far this month to have some outdoor time. By going through our backyard and then down to the river, we have the perfect place to take long walks in the snow. My favorite time to go out is when the sun is shining, making the snow all sparkly and glistening with snow crystals.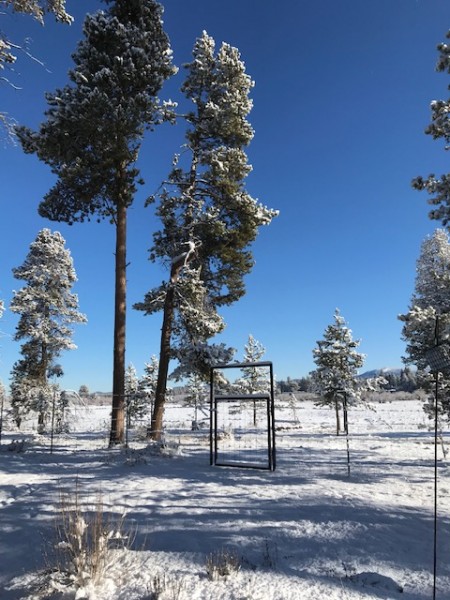 I also love to follow any tracks we find in the snow and imagine who made them.
Our outdoor time made us ask (or wonder about)…
I think about all of the life going on down under the snow and ice. We only see the tops of a few plants sticking out but I know from last year's study of the subnivean zone (space between ground and bottom of the snow) that there is a whole habitat underneath where smaller creatures live. I imagine the Belding's ground squirrels all snug in their burrows and the mice and pocket gophers keeping warm underground as well.
We also know the otters and beavers are active under the ice and along the river banks. Once we saw an otter jump out from a hole in the ice with a fish in his mouth. He ran along the ice a little way and then popped back under the water and ice. Such excitement!
The most inspiring thing we experienced was…
The elk are back traveling back and forth along the river in small herds. We need to get up very early to see them because it's usually just as the sun is rising that we observe them on the move. There are young elk with the herd, sticking close to the adults as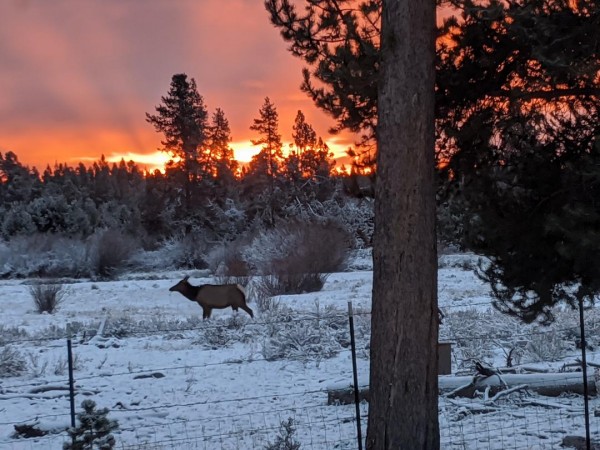 I added nature journal pages about…
I'm back at my Nature Observer journal this year where I record the temperatures, daily thoughts, and any outstanding observations. Determined to keep up on my daily records, I try to work on it first thing in the morning. It's interesting to me that I will quickly forget things we've noticed if I don't get them down on paper each day.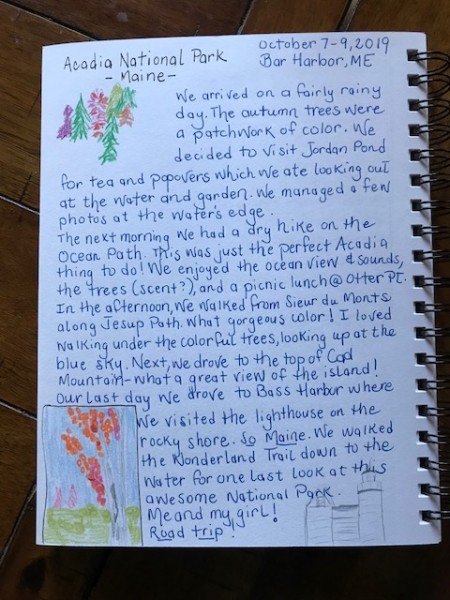 I'm also back to posting more regularly on Instagram. Join us over there if you want to be a part of that community.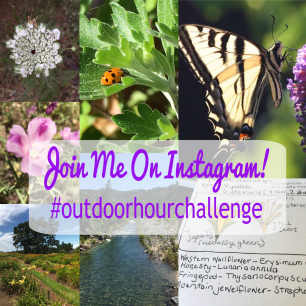 Want to join in the Outdoor Mom post?
Answer all or just one of the prompts in a blog entry on your own blog or right here on my blog in a comment. If you answer on your blog, make sure to leave me a link in a comment so that I can pop over and read your responses.
During our outdoor time this month we went…
The most inspiring thing we experienced was…
Our outdoor time made us ask (or wonder about)…
In the garden, we are planning/planting/harvesting…
I added nature journal pages about…
I am reading…
I am dreaming about…
One last image…