Have you ever wondered how to use The Handbook of Nature Study? Does one look at it have you feeling completely overwhelmed? Here are 7 top tips to help you use The Handbook Of Nature Study In Your Homeschool.
The Handbook Of Nature Study: Perfect For Your Homeschool
This is a BIG book and can be a little intimidating!
Don't worry, I felt the same way which is why I want to share how The Handbook of Nature Study might be helpful in your homeschool.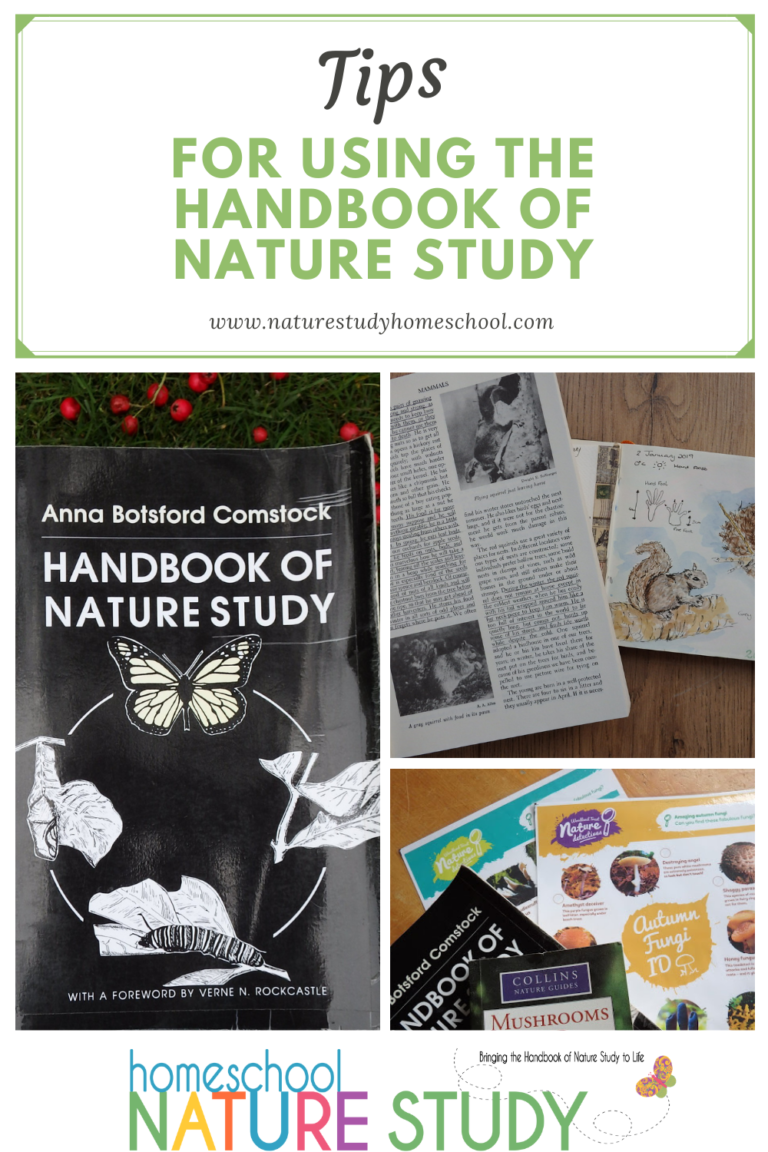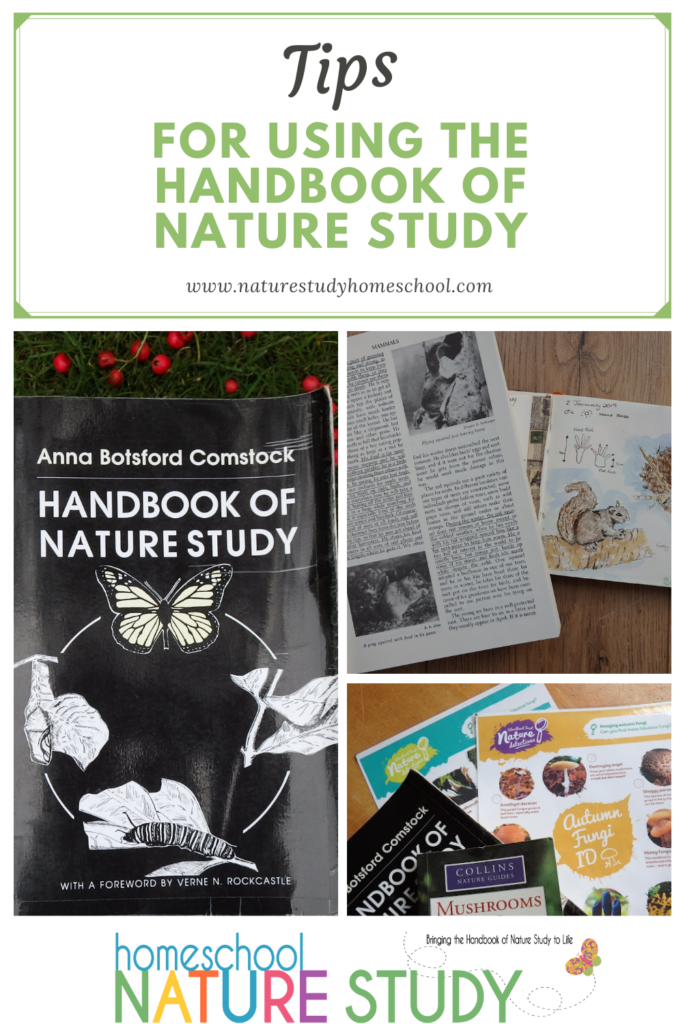 The Pros And Cons Of Using The Handbook Of Nature Study As A Guide In your Homeschool
What made me not want to use this book before:
1. Size-over 800 pages doesn't transport well in my backpack
2. Black and white photos
3. I was trying to use it as a field guide.
4. I wanted to just start at the front and work my way to the back like a "regular" book.
5. I thought it would take too much time to use this book in our nature study because of the size and the sheer volume of information.
The Benefits Of Using The Handbook Of Nature Study As A Resource In Your Homeschool
Here are some thoughts that I have now that I took the plunge and started using this wonderful book:
1. Read the pages at the beginning of the book that talks generally about nature study.
2. Pick a topic to focus on and read the introductory pages for that section only. We are focusing on insects this term but you can pick anything that seems appropriate for your family. You could change your focus each season if you wanted to. 3. Take the time after your nature walk to look up things that you saw on that nature walk. I turn to the table of contents and just scan down the list and see if I can find what I want to research. For instance, you might have seen a honeybee and it is very easy to skim down and find honeybee and turn right to those few pages.
4. Read the small section (usually 1 or 2 pages) that pertain to that object or creature.
5. Write in the book……gasp. Yes, write in the book as you go along to highlight the little bits of information that you want to share with your children.
6. If you don't have time after your nature walk to look something up and share it right then, research it in the Handbook before your next nature study session and then share it the next time.
7. Realize that nature study is a lifelong project, or at least I think it should be. You don't need to cover every aspect of everything you find.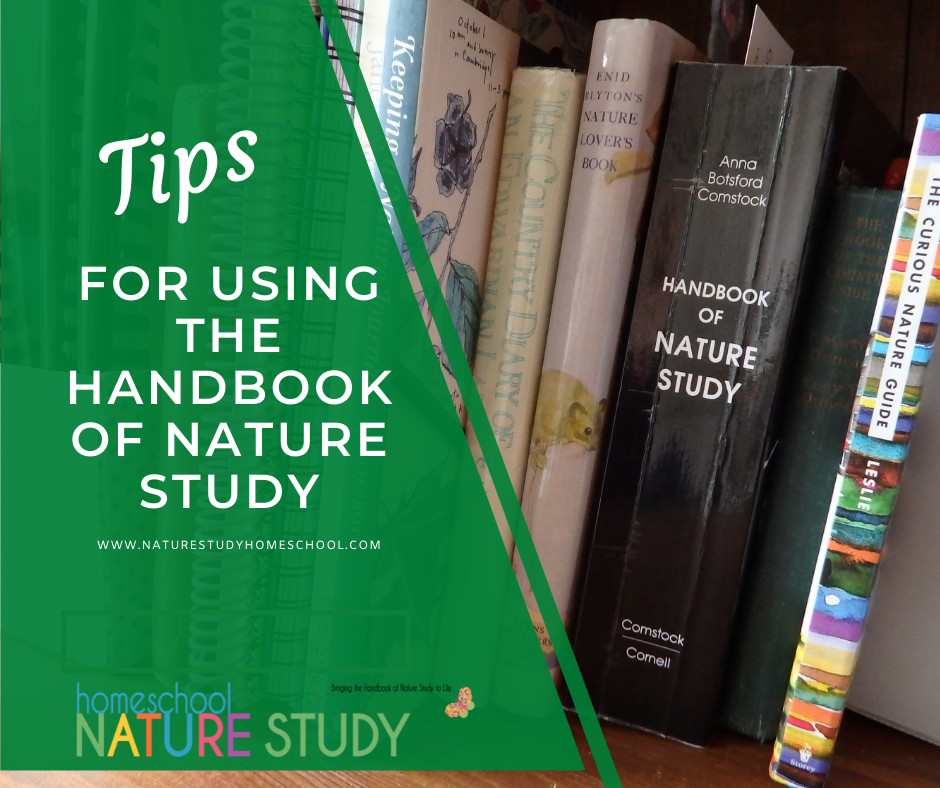 Making Homeschool Nature Study Easy And Effective
Anna Botsford Comstock suggests that nature study be only 10 minutes to half an hour in length. (page 6) I am finding this is a wonderful way to spend a few minutes outside with my boys each day….yes we are committing to 10-60 minutes outside per day. We all feel so much more refreshed and it has actually helped us be more focused when we are doing our indoor homeschooling.
If you're not a member here on the Handbook of Nature Study yet, please consider joining to gain the benefit of having a nature study library at your fingertips. There are numerous resources available for you to help create the habit of nature study within your family.