Sometimes the attention of our children during our nature study time is short-lived and they get distracted from making careful observations. There is nothing wrong with letting them explore on their own. But, I also would like to encourage you to come up with a few "tricks" to keeping them interested in nature study. This fun insect study is a great way to encourage nature study in your homeschool.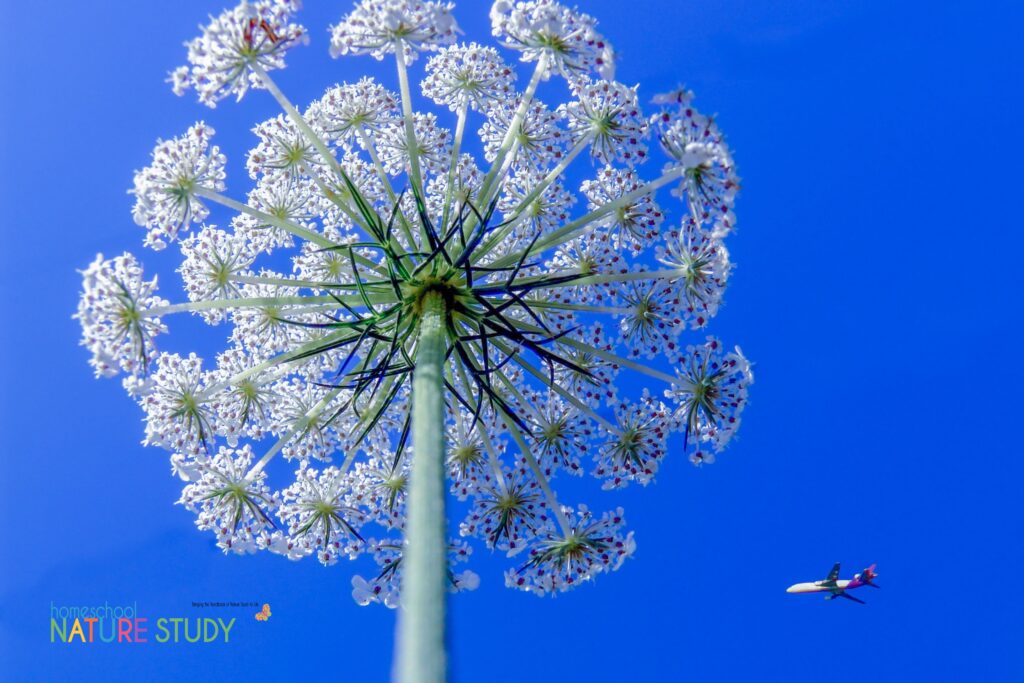 One of the ideas I am sharing this week is to allow your child to use a digital camera or the camera on your phone to take photos of things they find of interest. In particular, try to get them to see things from a different perspective.
Activities and Resources For a Fun Insect Study
Take a photo from a bug's perspective and then complete the notebook page for your nature journal.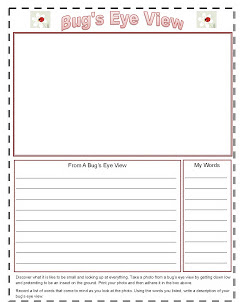 Download Your FREE Bug's Eye View Printable
Get your free bug's eye view printable with fun prompts, below:
You can find even more solid reasons for including digital photography with nature study in Nature Study and Digital Photography: Would Anna Comstock Approve?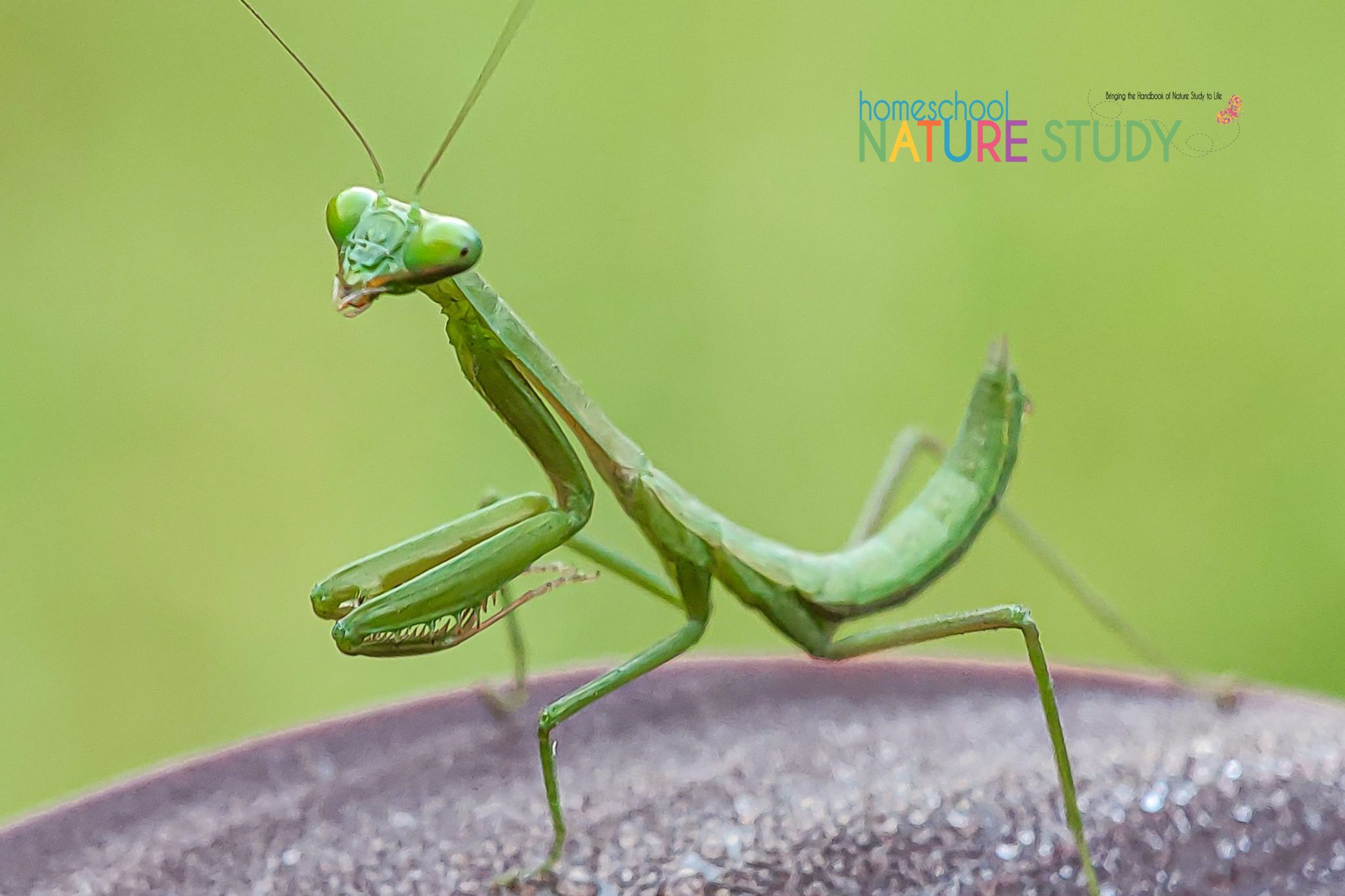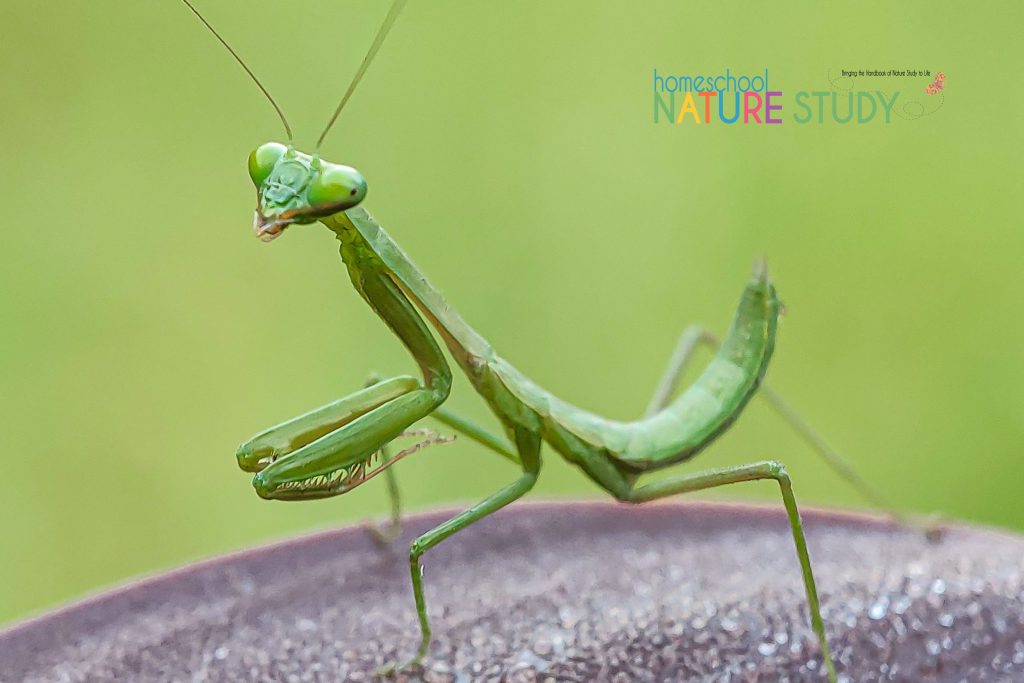 Enjoy an Insect Nature Study: How to Identify an Insect
Even if you or your children are squirmy about insects, there is so much to discover and learn! In this insect nature study, learn how to identify an insect with simple steps!
"Insects are among the most interesting and available of all living creatures for nature study. The lives of many of them afford more interesting stories than are found in fairy lore; many of them show exquisite colors; and, most important of all, they are small and are, therefore, easily confined for observation."

Handbook of Nature Study, page 294
Make a Butterfly Puddle to Learn More About Butterflies
If your child is more interested in butterflies, you can do the same Bug's Eye View study of butterflies. Here are some great ideas for making a butterfly puddle for closer observation of these favorite insects.
You might also like these ideas for studying bees and buzzy insects.
More Insect Learning for Homeschool Nature Study Members
Our members can also enjoy these great resources!
Insect studies for each season included in these courses: Spring, Summer, Autumn and Winter
Insect and Invertebrates Nature Study Grid (fun prompts for your insect study)
Butterfly Journal Page
Insect Photo Hunt Printable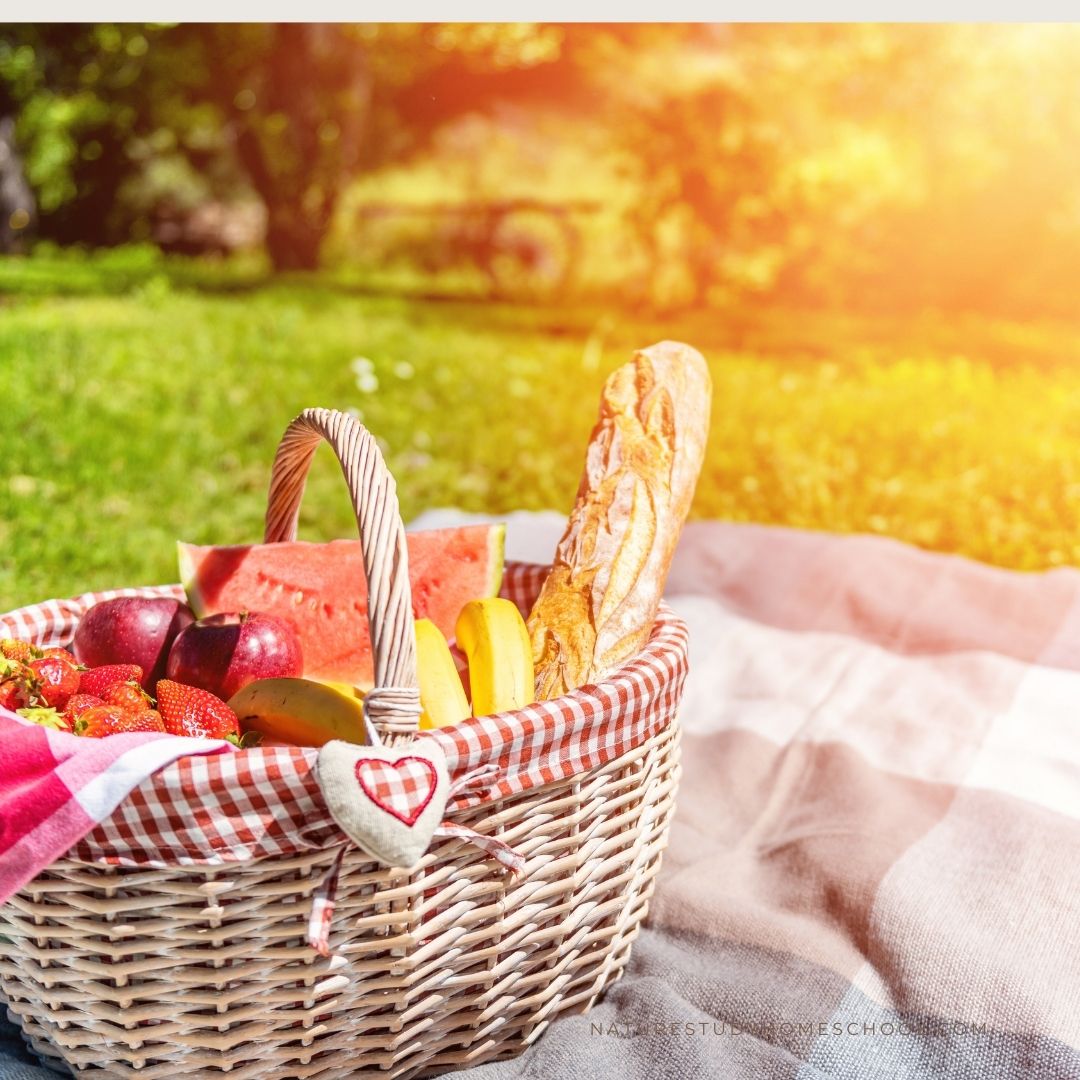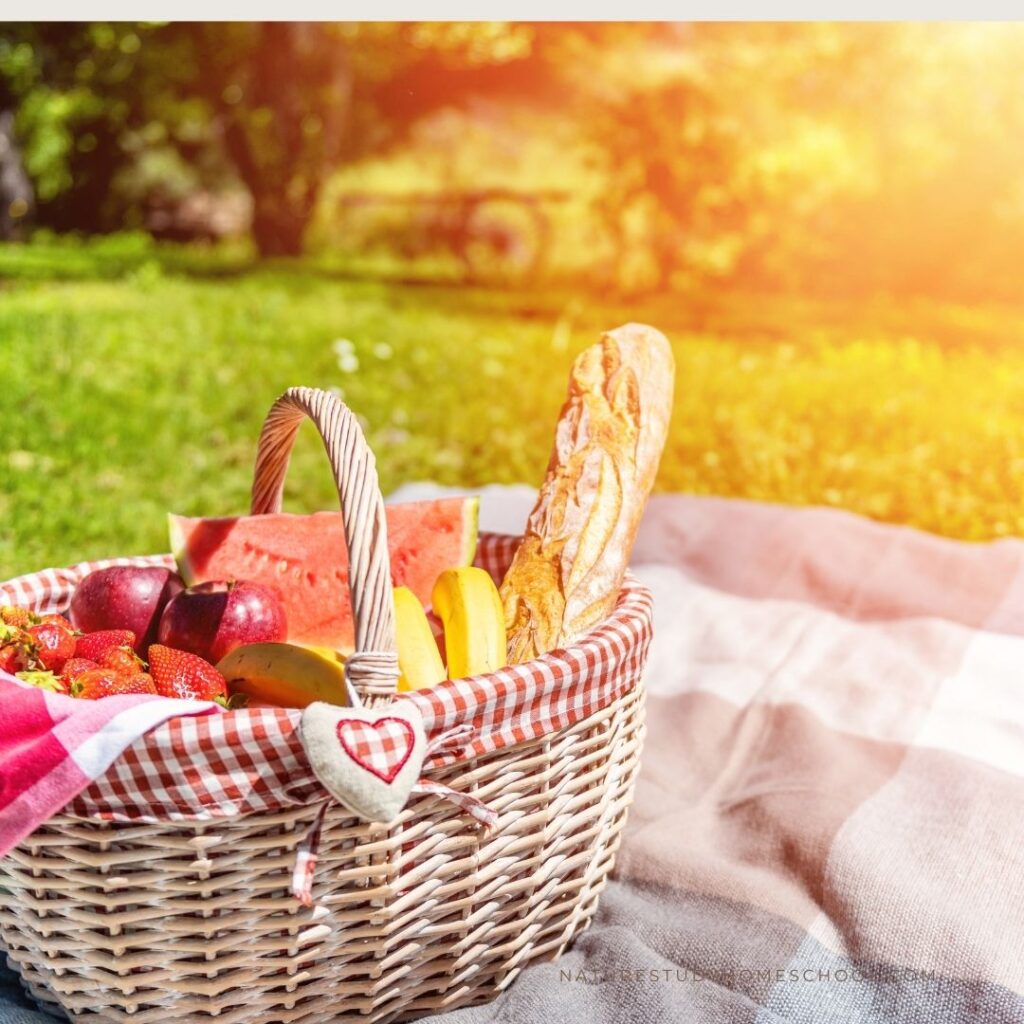 Suggestions Getting Started in Homeschool Nature Study
If you already own this ebook, this week's challenge would be a great addition. You can get your FREE copy, HERE. The Getting Started ebook has a complete selection of generic nature journal pages at the back for you to print and use with any challenge.
It would be great fun to have a picnic for your nature study! (Picnic ideas HERE!) Have your meal outdoors and then take a few minutes to take your Bug's Eye View photos.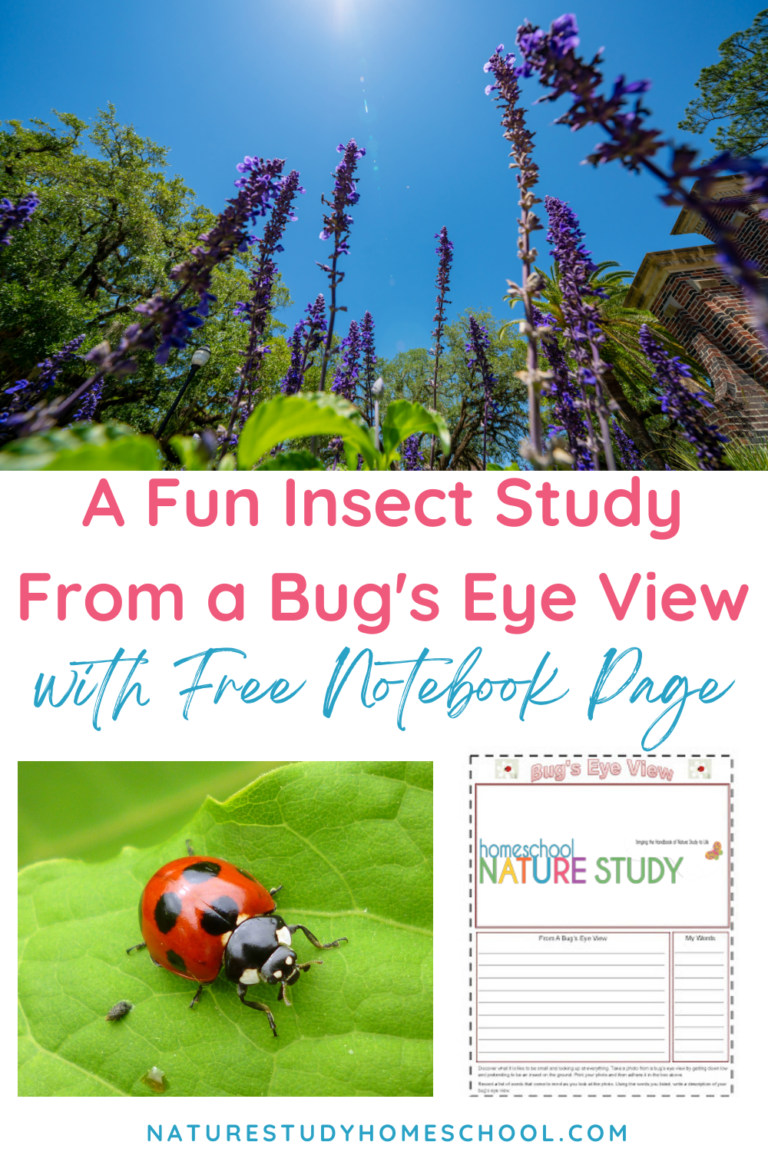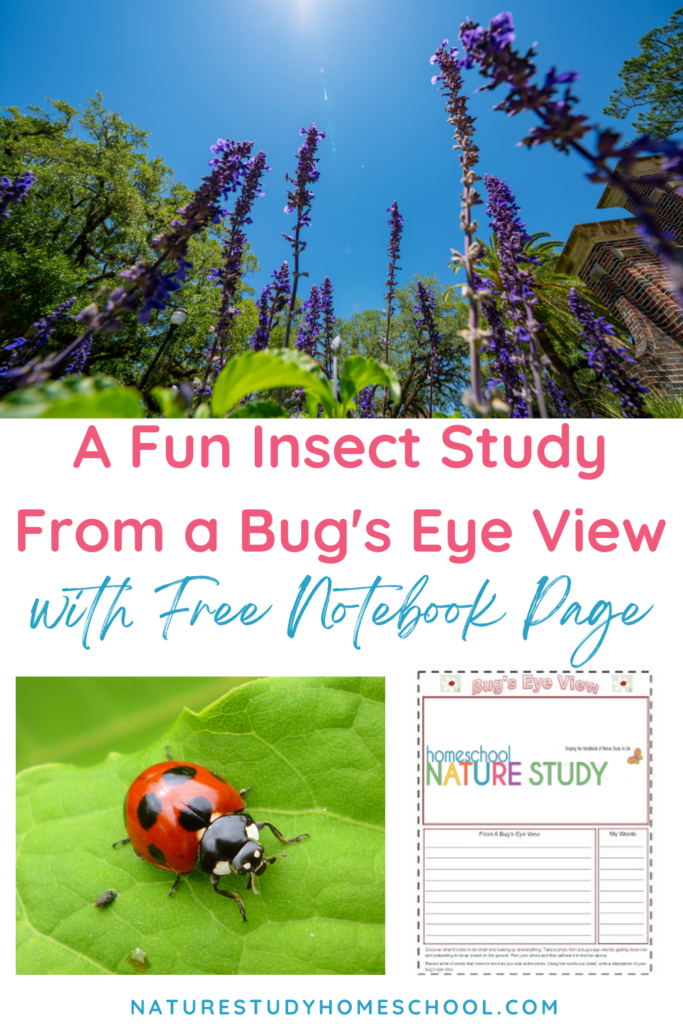 More Resources For Homeschool Nature Study
For even more homeschool nature study ideas, join us in Homeschool Nature Study membership! You'll receive new ideas each and every week that require little or no prep – all bringing the Handbook of Nature Study to life in your homeschool!
Be inspired. Be encouraged. Get Outdoors!