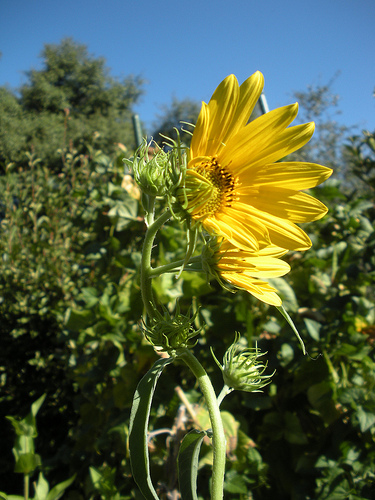 My Prairie Sunflowers are now blooming…took all summer but they are now showing their very cheery faces. I am sort of glad they waited so long to bloom because all the other sunflowers are done and in the compost.
How would you like a great link to a some coloring book pages?
Celebrate Wildflowers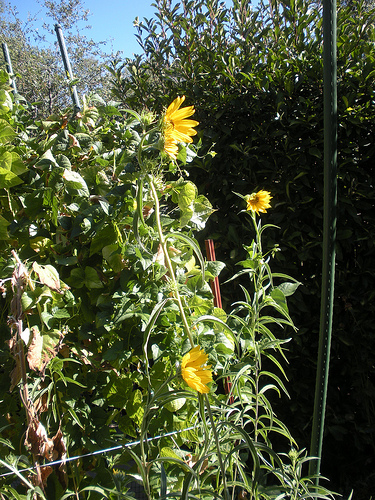 Apparently, flowers have a "biological clock". I have been fascinated with this idea all summer and I think it makes for an interesting read: How To Make A Flower Clock.  On that note, my Four O'Clocks are just about ready to bloom. I have been nursing them along all summer and I think they finally are getting some flower buds…need to watch for the bloom time.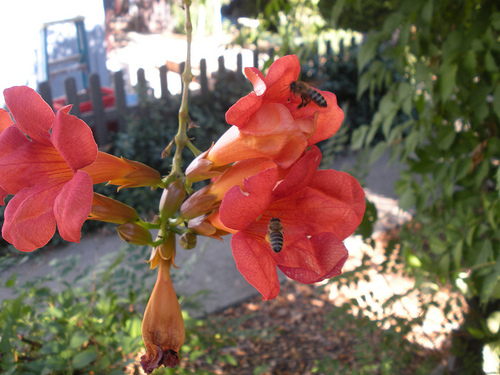 We still have an abundance of insects in our late summer/early autumn garden. In fact, they are even more active from what I have observed. These bees were loving the trumpet vines…sharing at times with the hummingbirds. Make your own Bee Observations (free printable from HomeschoolShare.Com – Click the Bee Lapbook and then print Observation Cards and Pocket).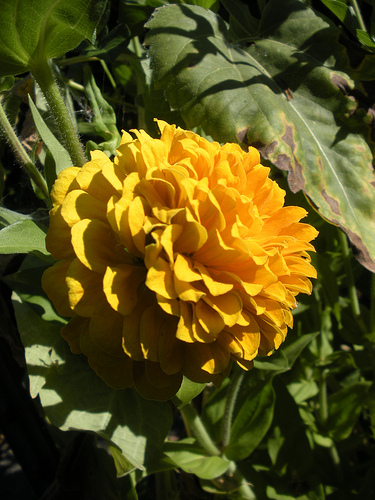 Our zinnias are such great performers and are relatively maintenance free except for cutting the flowers and enjoying them in a vase on your kitchen table. 🙂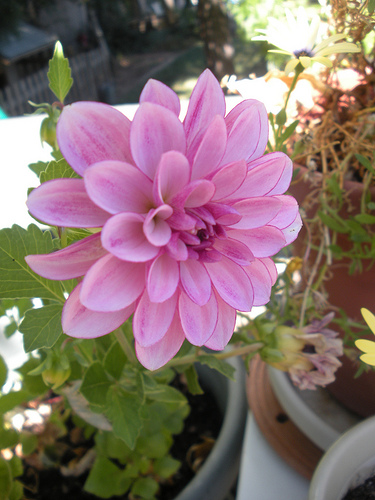 We have enjoyed our container dahlias this year…seeds from Rene's Garden. I found this paper craft for dahlias…so very pretty and fun. Then again, I may just pull out the watercolors later and made an entry in my journal.
We are working on cleaning up the garden … lots of trimming, raking, pruning, harvesting, picking, and composting going on here. Garden update next week.
Have a wonderful first day of autumn.