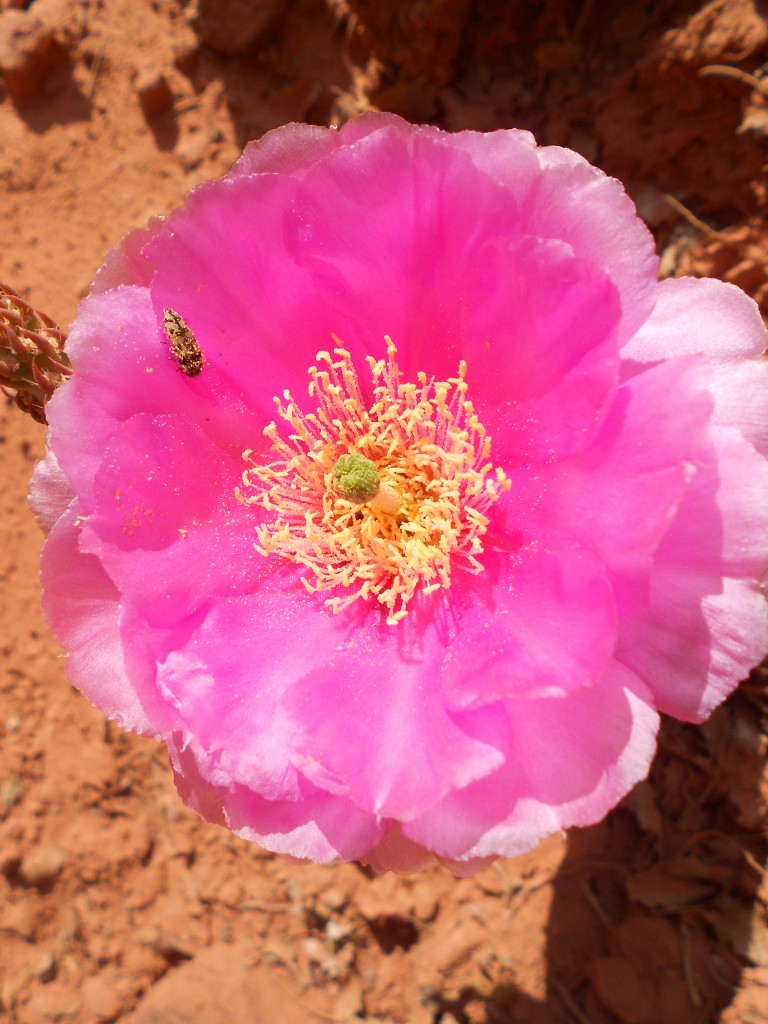 "We often hear the fact stated that in the present day only those who know how to advertise are successful; but we have with us by every roadside, and in every field, and in the depths of the forest, many successful little advertisers, who have lived and flourished for many centuries because of their advertising. For every bright or fragrant blossom is an announcement telling abroad to all the world that sees and smells, that it is ready for business."
These words written by Anna Botsford Comstock bring a smile to my face. This time of year we see many blossoms "advertising" that they are ready and waiting for the winged insects to visit and then carry pollen on to the next flower. The Outdoor Hour Challenges for the past month or so have focused on wildflowers and coming up at the end of May we will have some garden flower studies. These are perfect opportunities to combine a flower and insect study, sharing the relationship and benefits of this wonderful arrangement for both.
"In teaching the children this subject it is necessary that they should watch flowers and see the insects visit them. If there are flowers in the neighborhood of your schoolhouse, let the children take notes and report on the different kids of insects which they have seen visiting certain flowers. For instance, let them watch for a week, and note all the insects that visit a certain thistle, or any other convenient flower."
This is such a simple but powerful lesson for your children to learn directly from the field. Take them outside to look at flowers and their insect visitors and then follow up with a simple nature journal entry.
Let me know how it goes for your family!
The quotes in this entry are from The Winged Pollen Carriers by Anna Botsford Comstock. I can't find where I originally copied this quote from but I am sure it is on Google Books somewhere.