Weekly Nature Journal Project
October 2017
October is flying by and I have been trying to capture some of its glory in my nature journal. It's easy to let things slide or think we will remember them, but I find that having a written or drawn record of special or even everyday observations makes my journal such a happy place.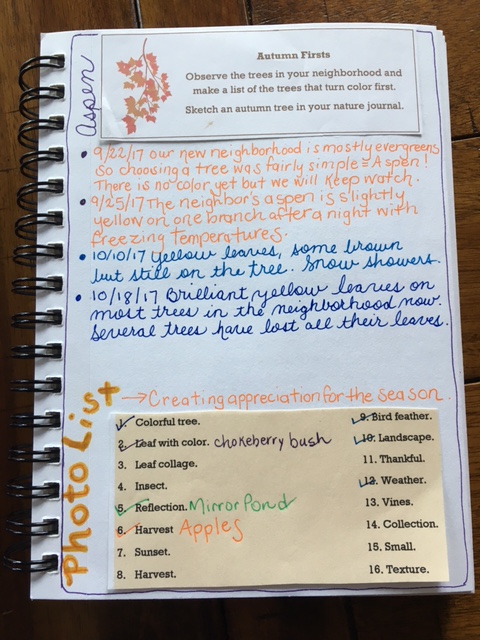 I've been working on this page all month as I make observations of the aspens in my neighborhood and take images for the autumn photo project. I absolutely love the brilliantly colored aspens in my neighbor's yard.  (The topper is from the 10/14 newsletter which can be found with the autumn photo project in the Member's Library here on the Handbook of Nature Study.)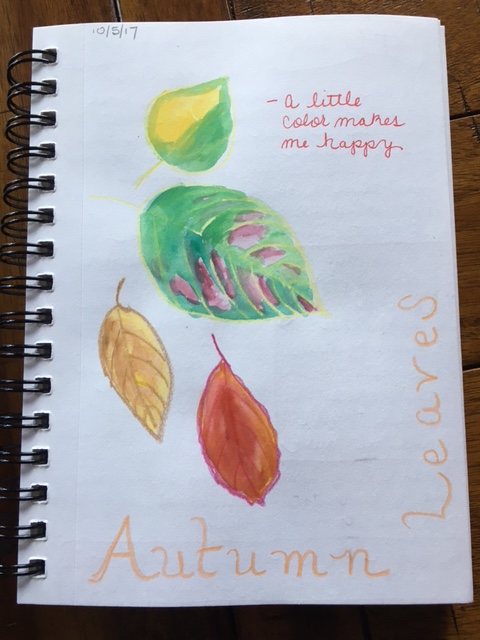 I used crayons to outline the leaves on the page and then I filled in the colorful leaves with watercolors. We don't have many colorful leaves in our yard but I still wanted to make a record of the walk we took looking for autumn foliage.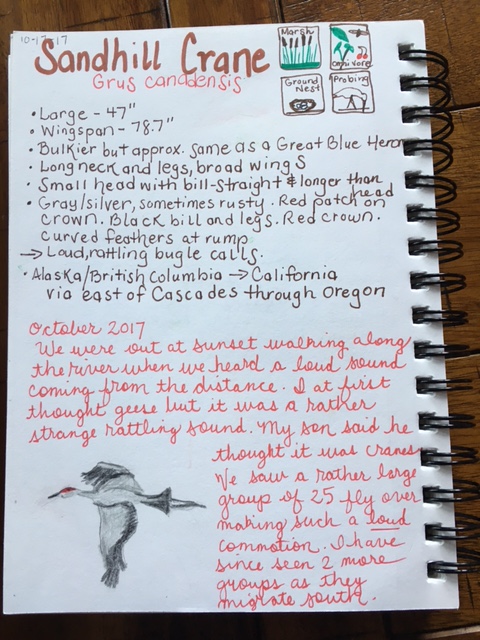 We had the awesome experience of watching sandhill cranes fly over in a group as they made their way south during this autumn season. I included both facts and the story of this event on my nature journal page.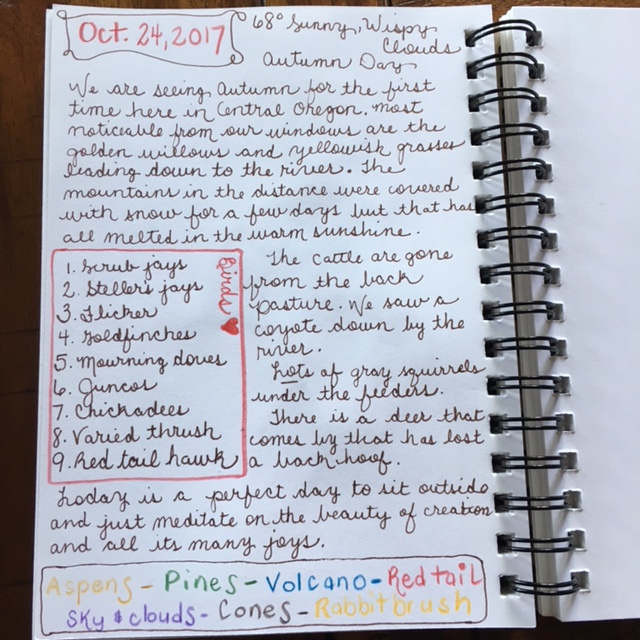 I have learned that often the best pages are those that capture a moment taken on an ordinary day to record the season's observations. We have had wintery weather over the past week, so today when the sun burst through the fog and the temperatures elevated to near 70 degrees, I took 20 minutes to sit outside on a tree stump in the sunshine and put my pen to the paper. Of course I included a list of birds…always a favorite thing to keep track of in my nature journal.
Perhaps I will complete a sketch on the page facing this one later on to round out the journal. There is a "new to me" bird on the list that may just merit a whole page to itself. We spied a flock of varied thrushes in our yard a few days ago and since then we have seen a few more.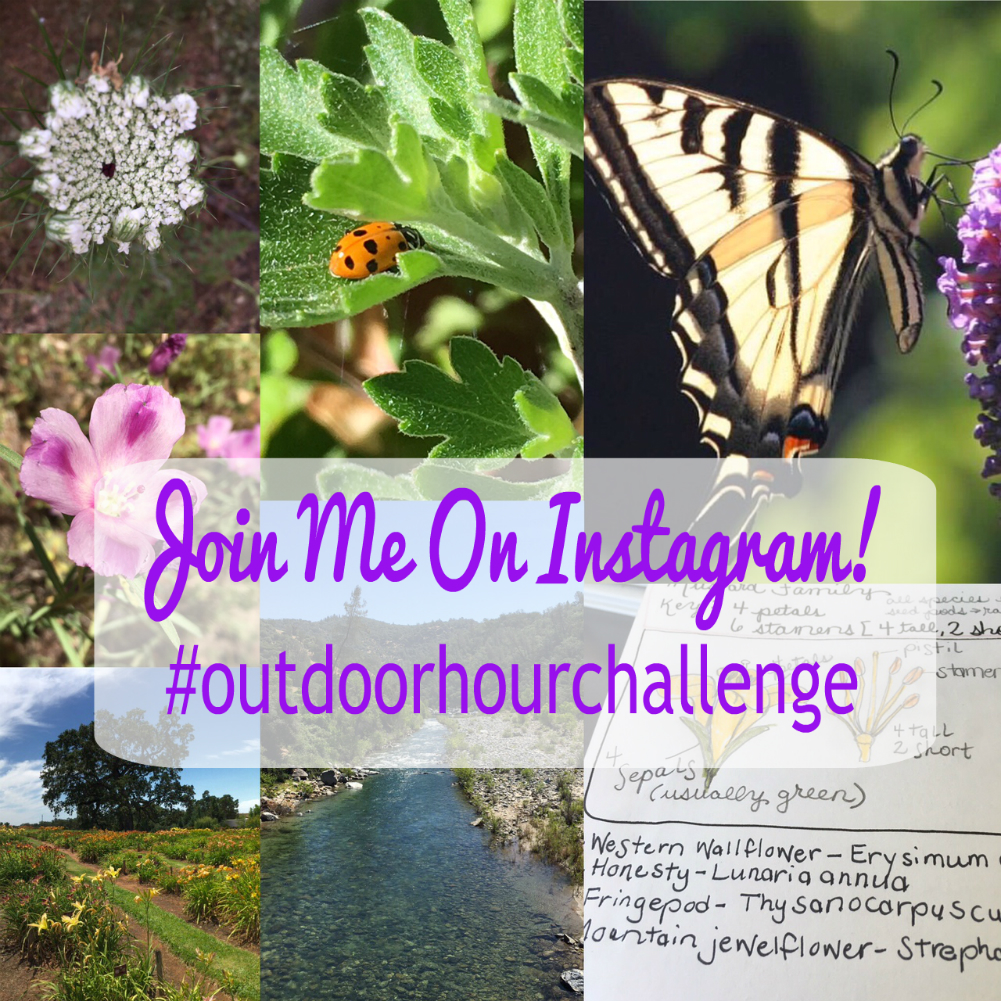 Don't forget that I am sharing a nature journal page each week on my Instagram account if you want to see the pages as they unfold. Follow me here: Instagram – outdoorhourchallenge. And, if you want to create a page and share it on your Instagram for me to see, use the hashtag #OHCnaturejournal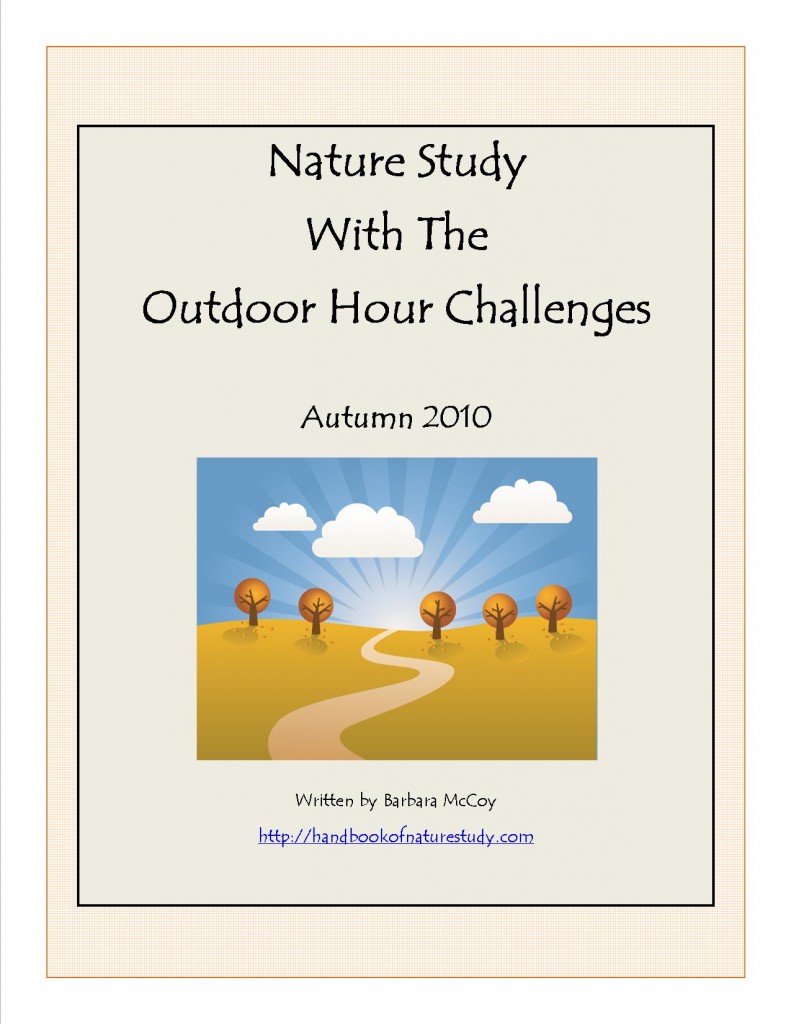 Join us for the autumn season series of Outdoor Hour Challenges using the ideas in the Autumn 2010 ebook.