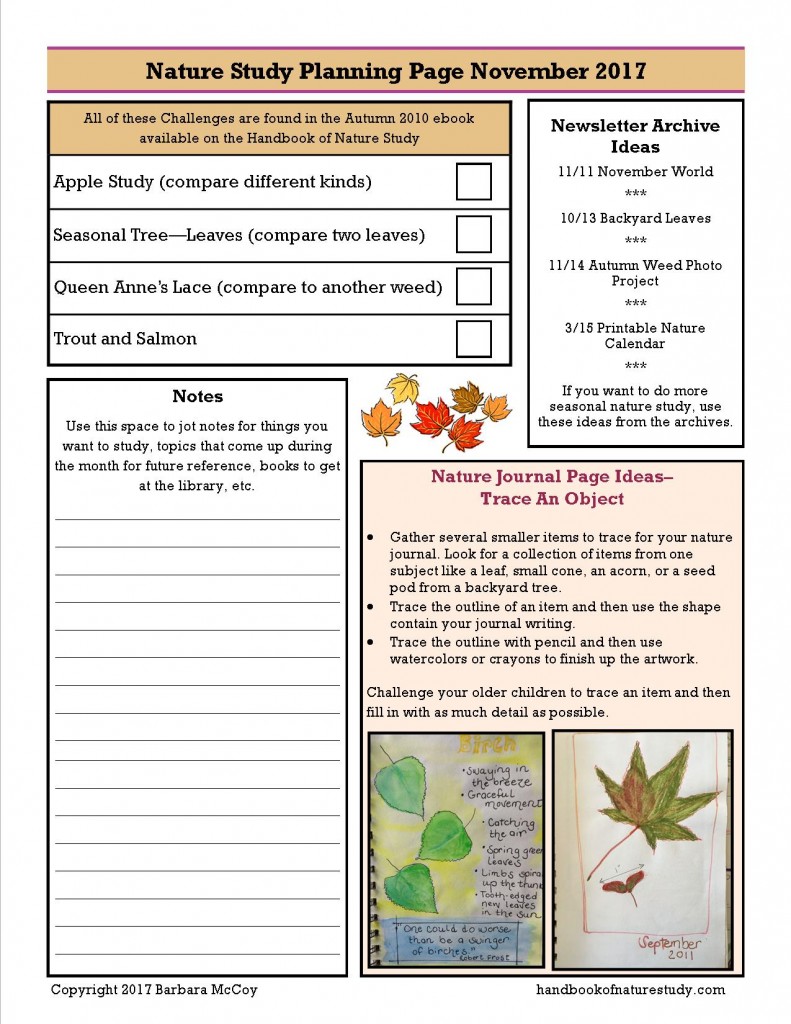 November 2017 Nature Planning Page-Print out your own copy here!
Now that there is no longer a newsletter with a planning page, I decided that I am creating a printable page for you to use instead. Keep track of the month's Outdoor Hour Challenge topics, be inspired to create a nature journal page, jot down notes for future study, and use the list of archived suggestions to go deeper into a particular topic.
Download your copy here: November 2017 Nature study Planner Page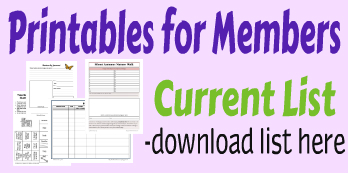 New printables are now posted in the Member's library!
Members have two new printables to use this autumn.
Autumn Insect Study Notebook Page: Use this page to record any autumn insects you discover during your outdoor time.
Myrmecochory: Research the term myrmecochory and then write a summary of what you learned for your nature notebook. (Look for a blog entry that talks about this interesting topic soon!)
Print a complete list of printables available to Members for easy reference: Printables for Members