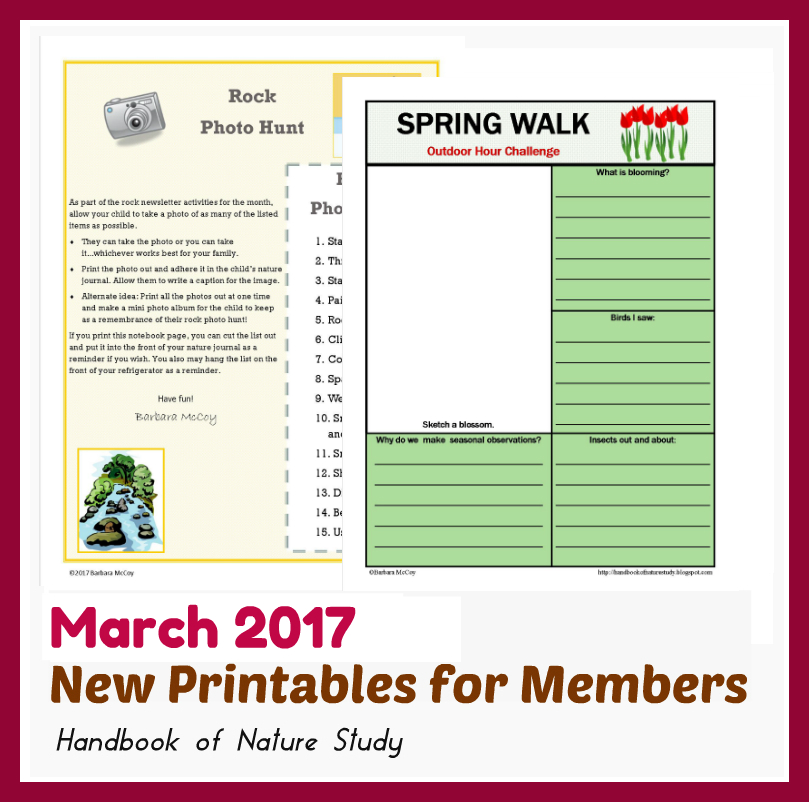 New this month in the Member's Library!
1. Spring Walk Notebook Page – This is an easy page to complete after a spring walk. Use the prompts to help you record all of the special things you observe.
2. Rock Photo Hunt – As part of your March 2017 newsletter activities, you can print this list of rock related photo ideas to help inspire some enthusiasm for a rock hunt.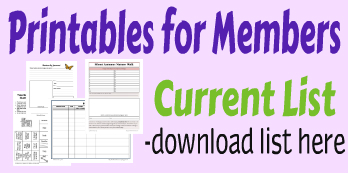 Please note that Ultimate Naturalist and Journey level members have access to members only printables each month in addition to the newsletter printables. You will need to log into your account and then go to the "Other Releases" section. You can download a complete list of printables available to members here:
Handbook of Nature Study Members Only Printables List March 2017