Outdoor Hour Challenge Wildflower Nature Study Set #1
Don't miss the special promotion code at the bottom of this email!
Exciting News! I am creating NEW wildflower challenges based on flowers that I have become familiar with over the years. These are flowers that are NOT specifically covered in the Handbook of Nature Study written by Anna Botsford Comstock. They will be flowers that many of you know about and have seen in real life and now you can use the brand new OHC lessons to create a meaningful nature study for your children.  In addition to the specific flower, each challenge will help you learn about a different plant family.
This is a huge undertaking and much more time consuming than I originally anticipated, so I am going to create a series of smaller ebooks and release them over the next few years. I am planning on releasing the first set of five wildflowers by the end of March 2017. Then starting in April 2017, this series of fresh wildflower Outdoor Hour Challenges will post every Friday.  The ebook will contain custom designed notebooking pages for each wildflower, including more advanced pages for older students.
Please note the notebooking pages will only be available to ebook users and the ebook will be available for those that have an Ultimate or Journey level membership.
A Little Background
In choosing which flowers to start with in this series, I tried to narrow the list to early blooming plants that many of you will have access to in person. I've also included suggested substitutions for flowers that may also be common in your area by listing related flowers in the same plant family. Learning more about the plant families is something I'm going to be stressing in this new series of nature study ideas by referencing the Botany in a Day book and providing internet links for you to use as resources.
Want a sneak peek at the topics?
Wild Mustard and Wild Radish (mustard family)
Shooting Star (primrose family)
Lupine (pea family)
Purple Chinese House (figwort family)
Yarrow (composite family)
This new ebook will be loaded into the Ultimate Naturalist and Journey level memberships soon!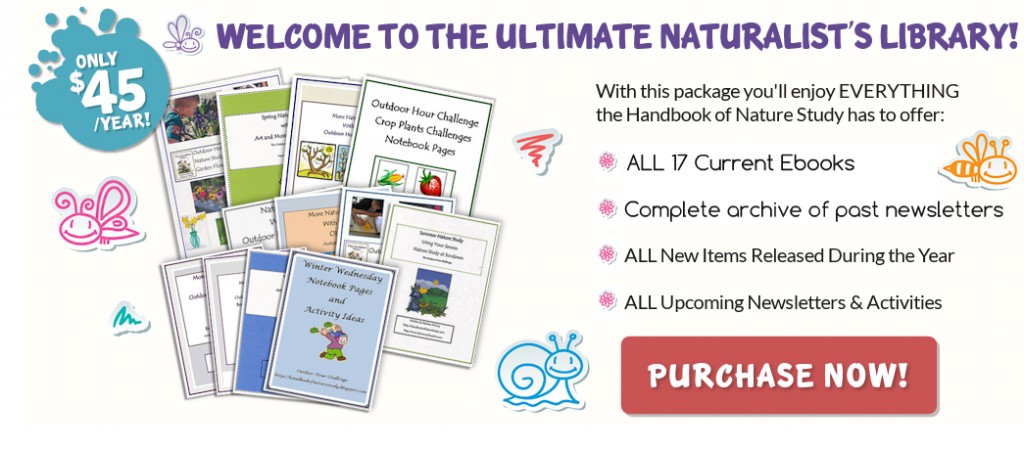 If you aren't a member yet, you still have time to join and have immediate access as soon as it publishes.
As a special promo, you can use the discount code WILDFLOWER5 for $5 off the Ultimate Naturalist Membership.
Handbook of Nature Study Ultimate Naturalist Membership
Join us in April for this interesting series of nature study challenges!