Try an Outdoor Hour Challenge at night! With the warmer evening temperatures and longer twilight hours of summer, your family can enjoy a few nighttime nature study activities. The list below is just a taste of the opportunities you can create for learning about the natural world right in your own backyard.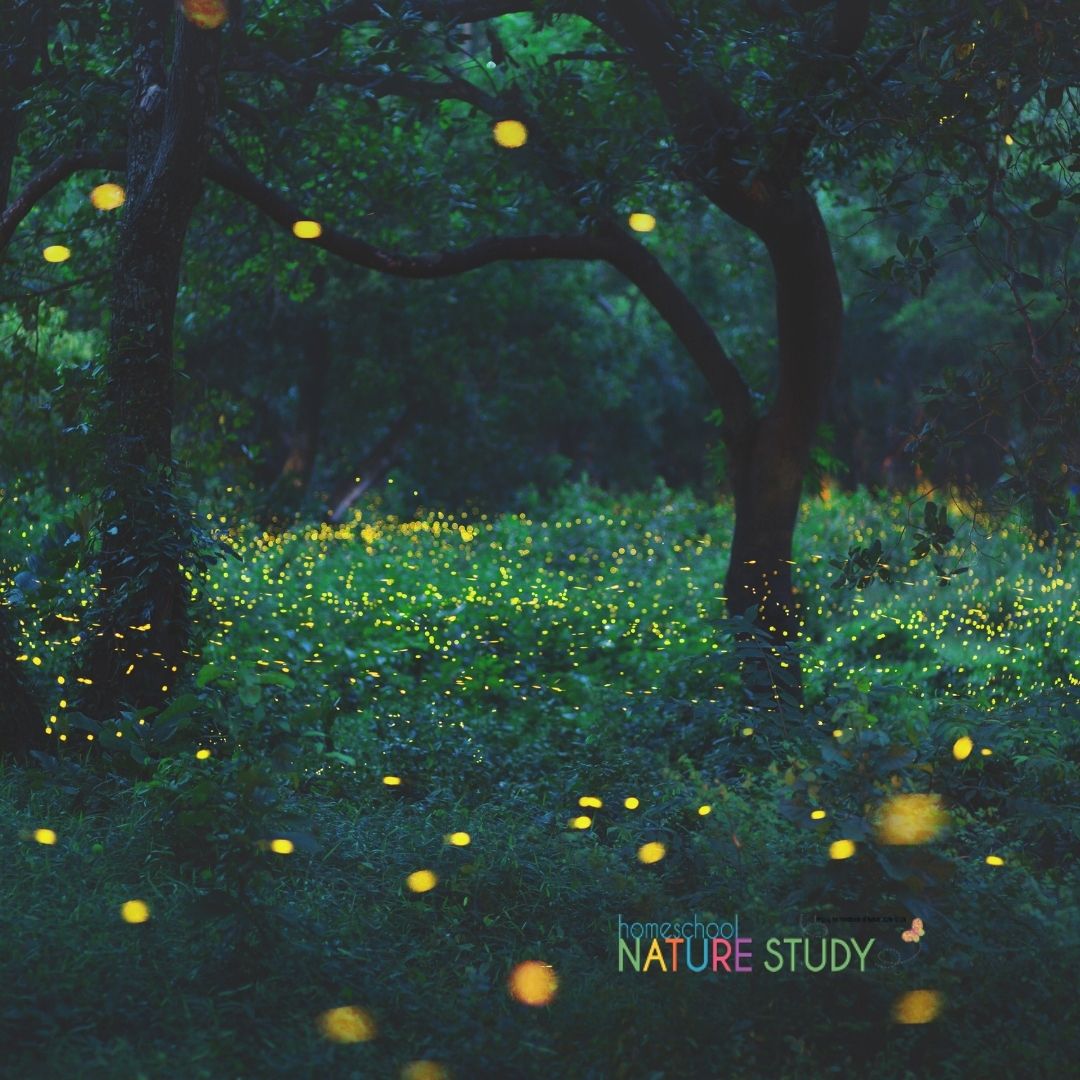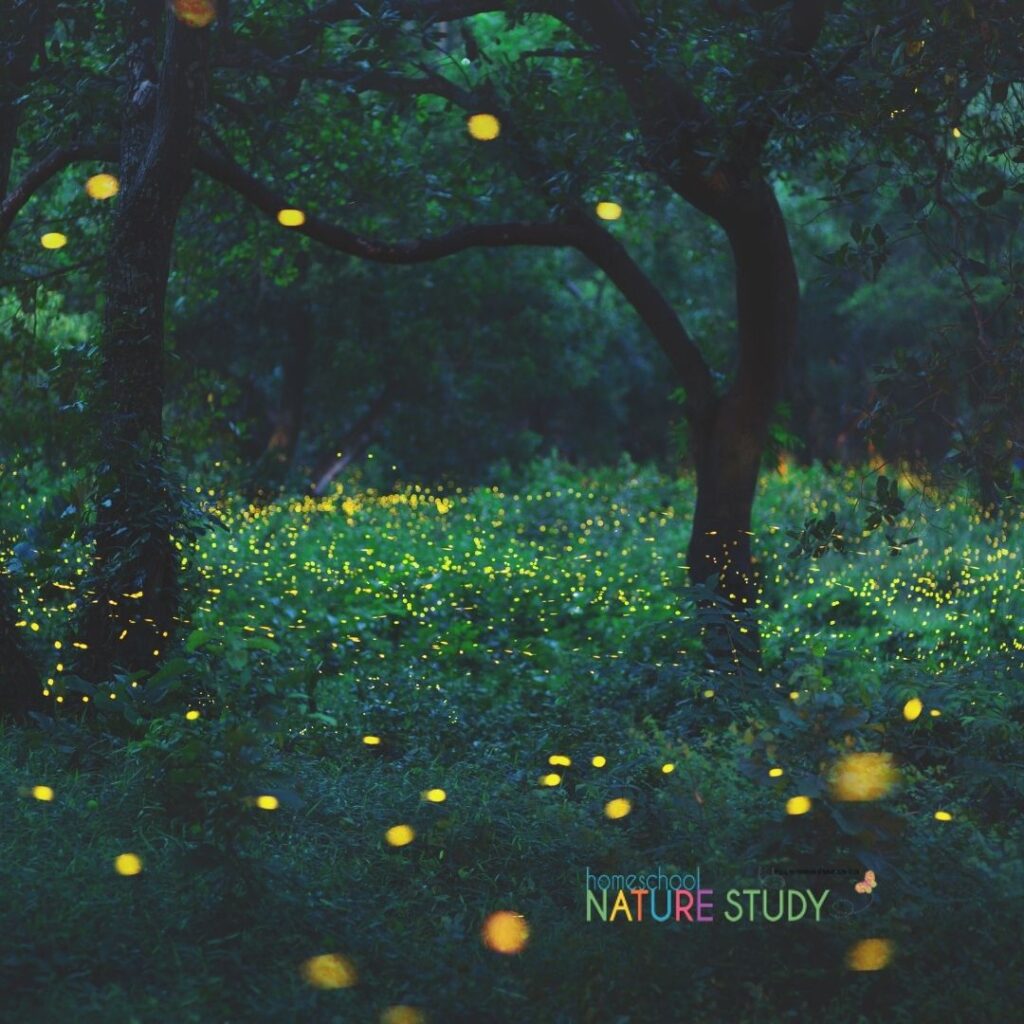 Nighttime Nature Study: A Perfect Summer Activity
Each of the following nature studies are included in the continuing Summer series of Homeschool Nature Study membership: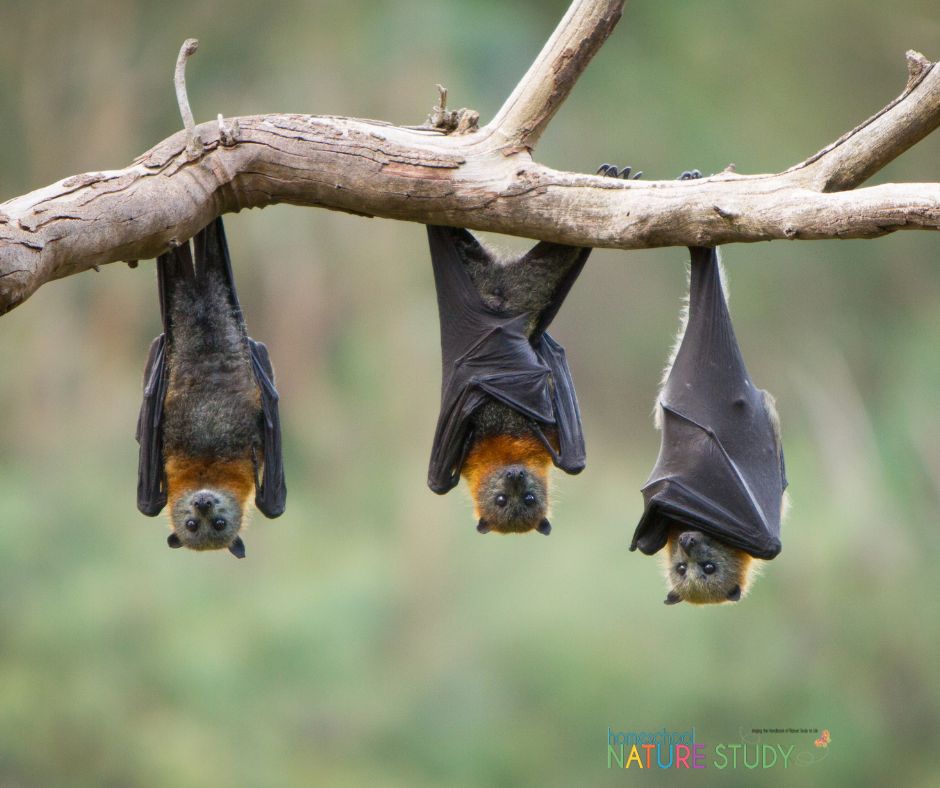 Bats (and more at this link)
Fireflies
Stars and Moon (winter study you can adapt)
Sounds
Night Blooming Flowers
Big Dipper Nature Study
Moon and Crater Nature Study
Learn About Your Backyard at Night
More than anything else, be aware of your surroundings and use all your senses. When you can't rely on your vision…listen, feel, and smell the nighttime in your backyard. Try to spend a few minutes just sitting quietly in the dark if your children are able and see what you notice. Even a few seconds of quiet is good for younger children.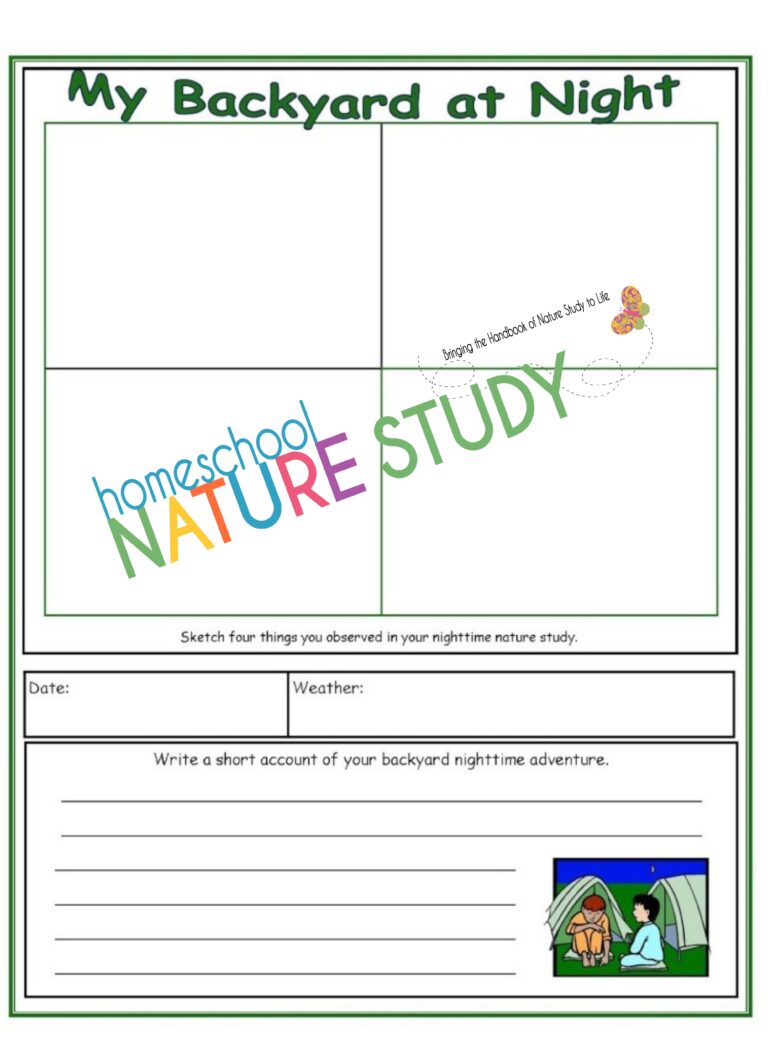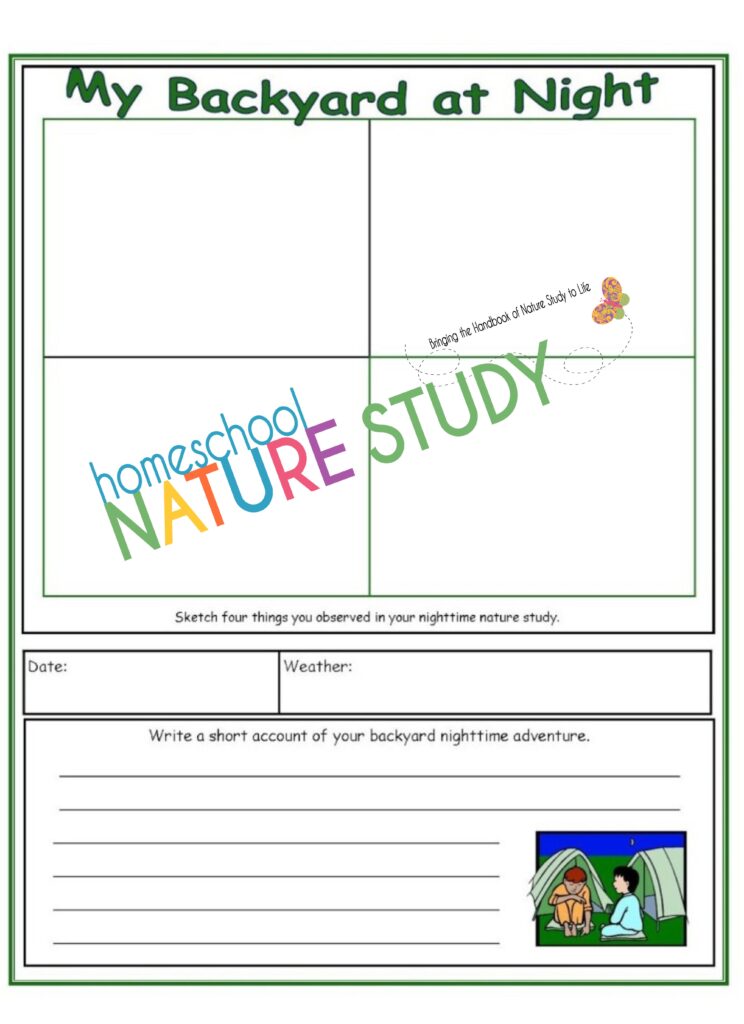 Homeschool Nature Study Members: Download and complete the My Backyard at Night Notebook Page after your nighttime nature study.
Discover Nature at Sundown: Great Resource for Summer Nature Study
Wondering about the summer nature study book, Discover Nature at Sundown? This helpful review includes a fantastic idea (and free printable!) for families to take a nature walk in the evenings. Find out more about Discover Nature at Sundown.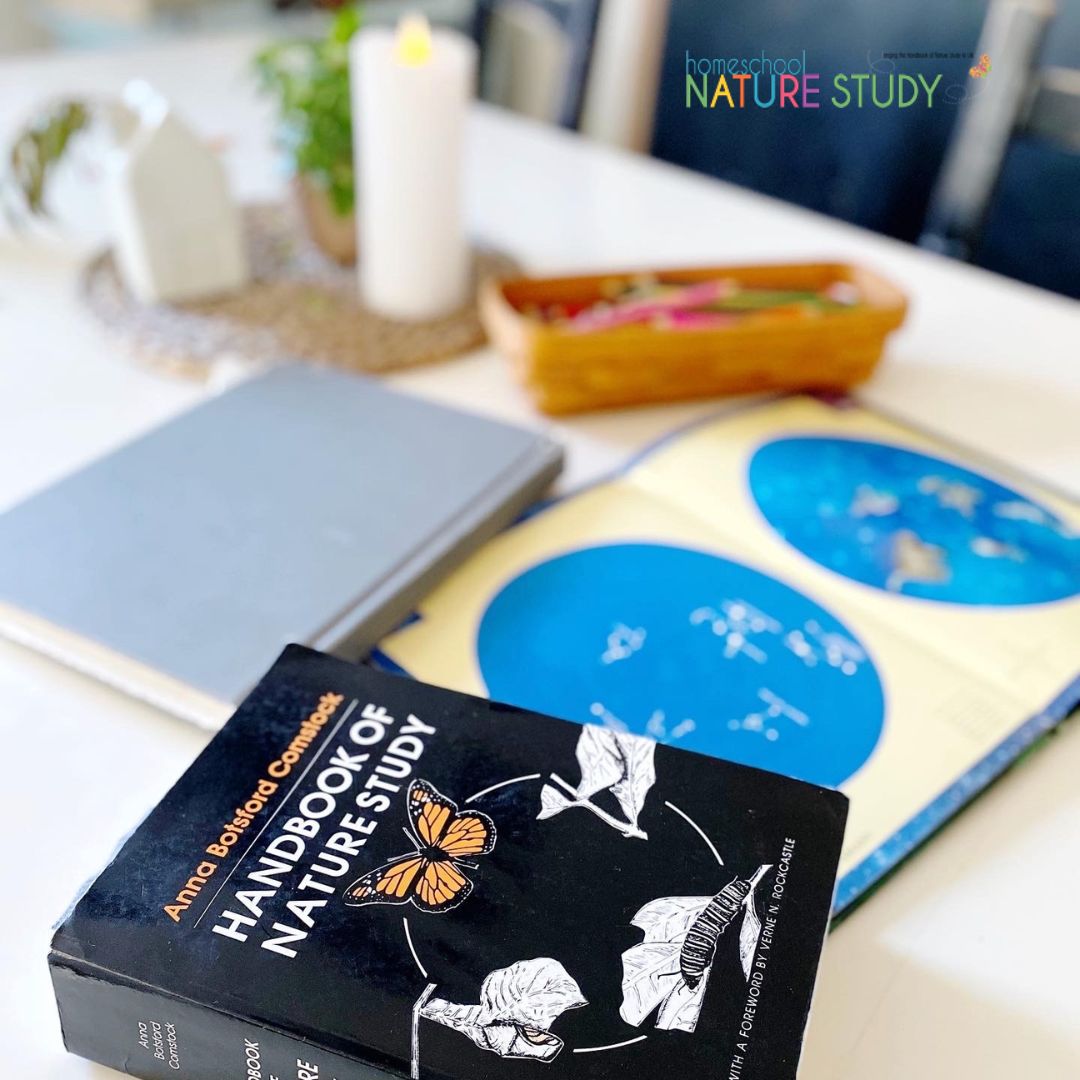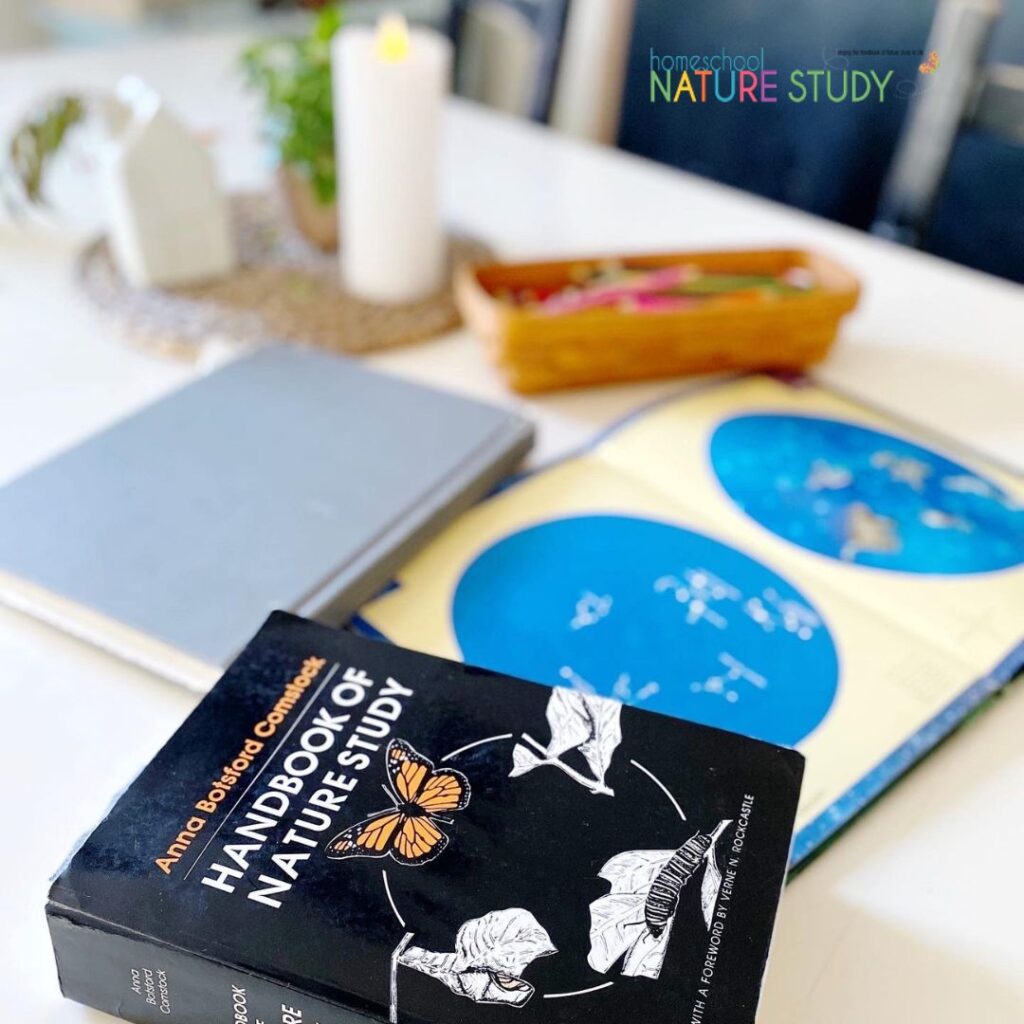 A Spectacular Night Sky Nature Study for Your Summer Homeschool
Take some time this next week to get outside at night and enjoy a beautiful night sky homeschool nature study. Allow plenty of time for your eyes to adjust to the darkness and just enjoy gazing up at the heavens. Use some of these suggestions to get started with some simple night sky observations. Get your free Night Observations Printable HERE!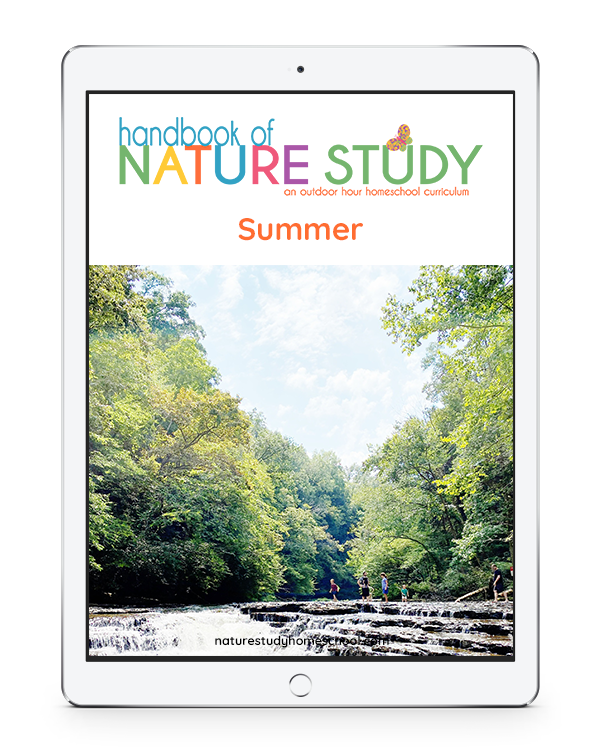 More Fun Summer Learning for Your Family
Summer is a perfect opportunity to mix up learning opportunities. Enjoy these summer nature studies as well: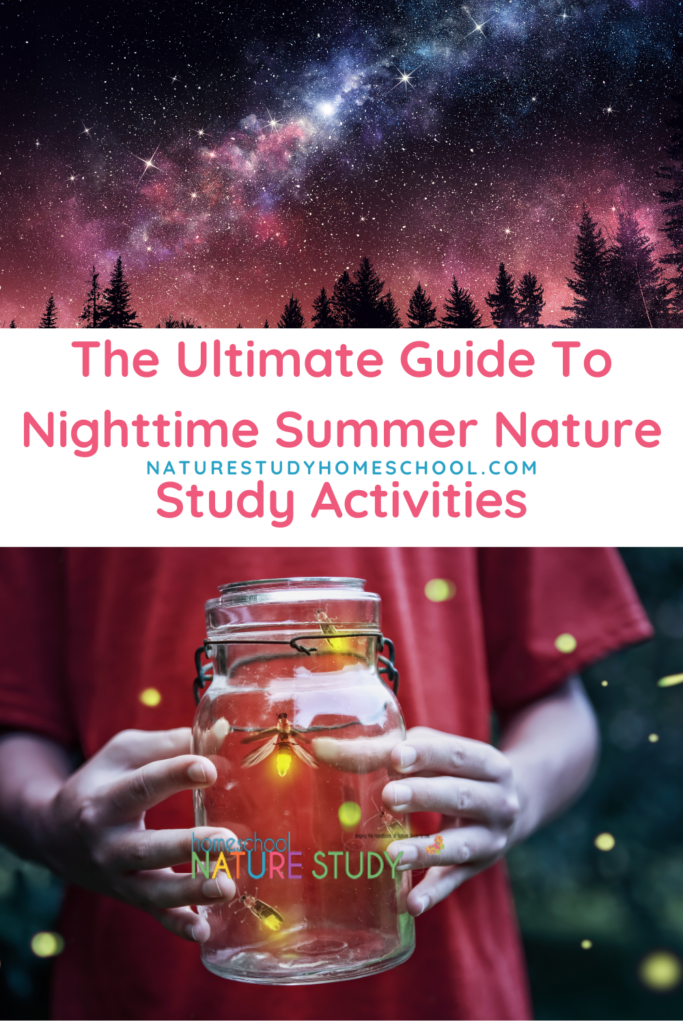 Year Round Nature Based Homeschooling

We invite you to check out membership here at Homeschool Nature Study and Bring the Handbook of Nature Study to Life in Your Homeschool. The benefits of a membership are numerous including 26+ courses, printable curriculum and dozens of printable nature journal pages and activities.