Wondering about the summer nature study book, Discover Nature at Sundown? This helpful review includes a fantastic idea (and free printable!) for families to take a nature walk in the evenings.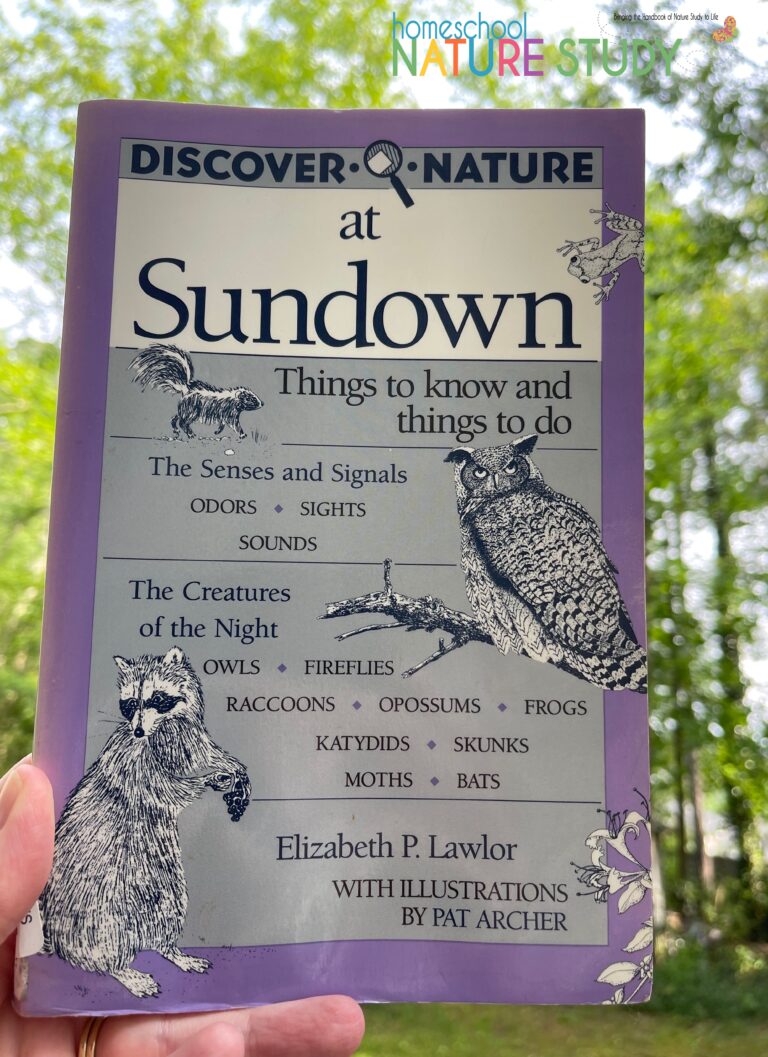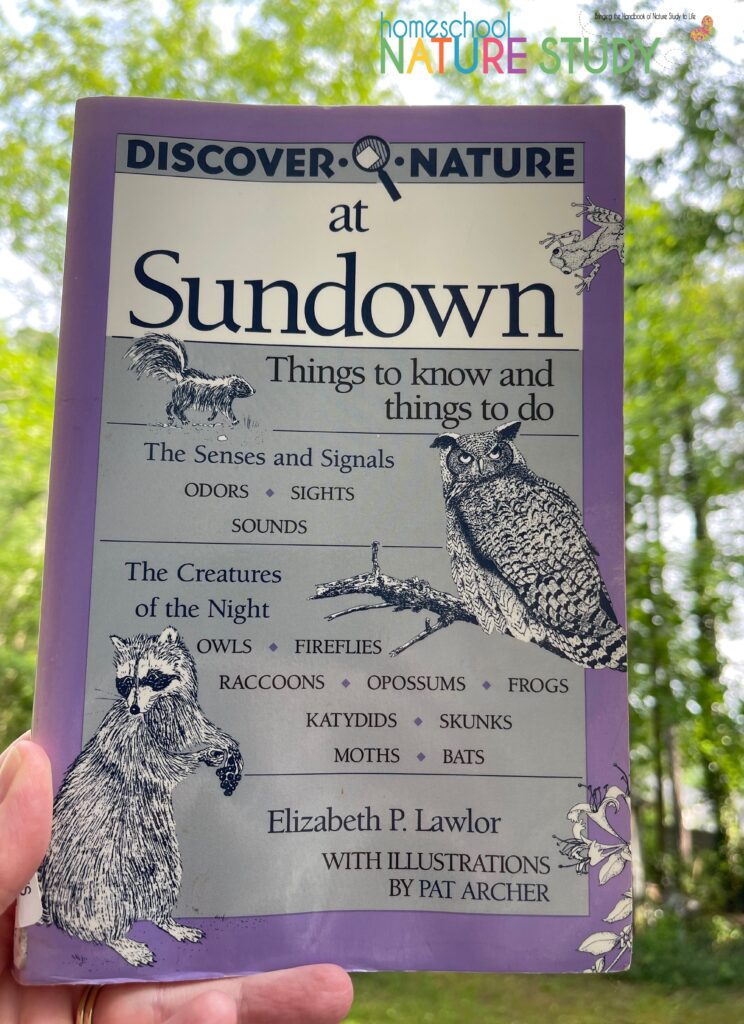 Discover Nature at Sundown: Family Summer Nature Study
Discover Nature at Sundown by Elizabeth P. Lawlor is a book that our family has used for many years. When my children were younger, we would pull it off the shelf every summer to use as a reference and as a source of nature study ideas.
Our Summer Nature Study Curriculum features Discover Nature at Sundown and its topics, which you can find referenced below (Summer Series of Outdoor Hour Challenges).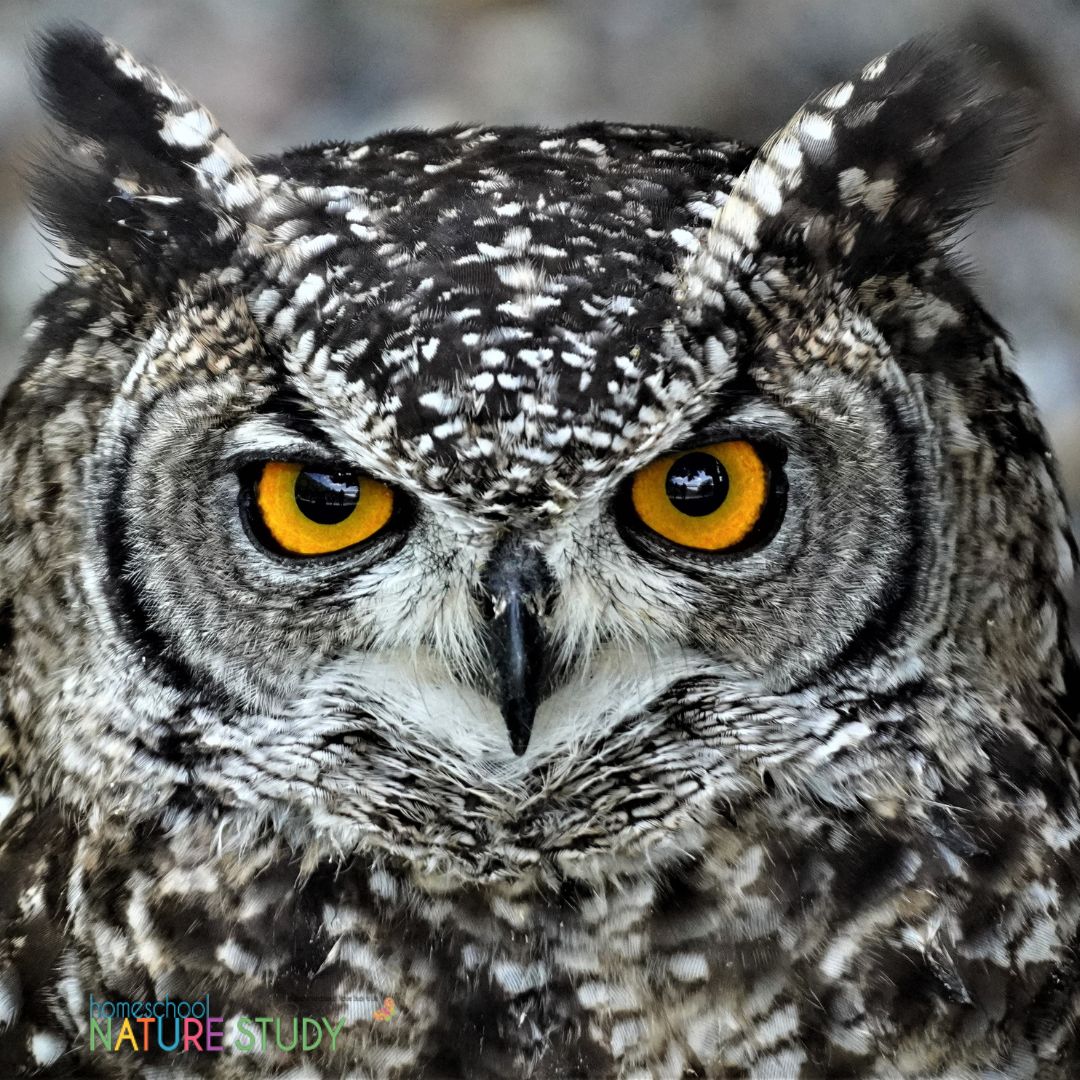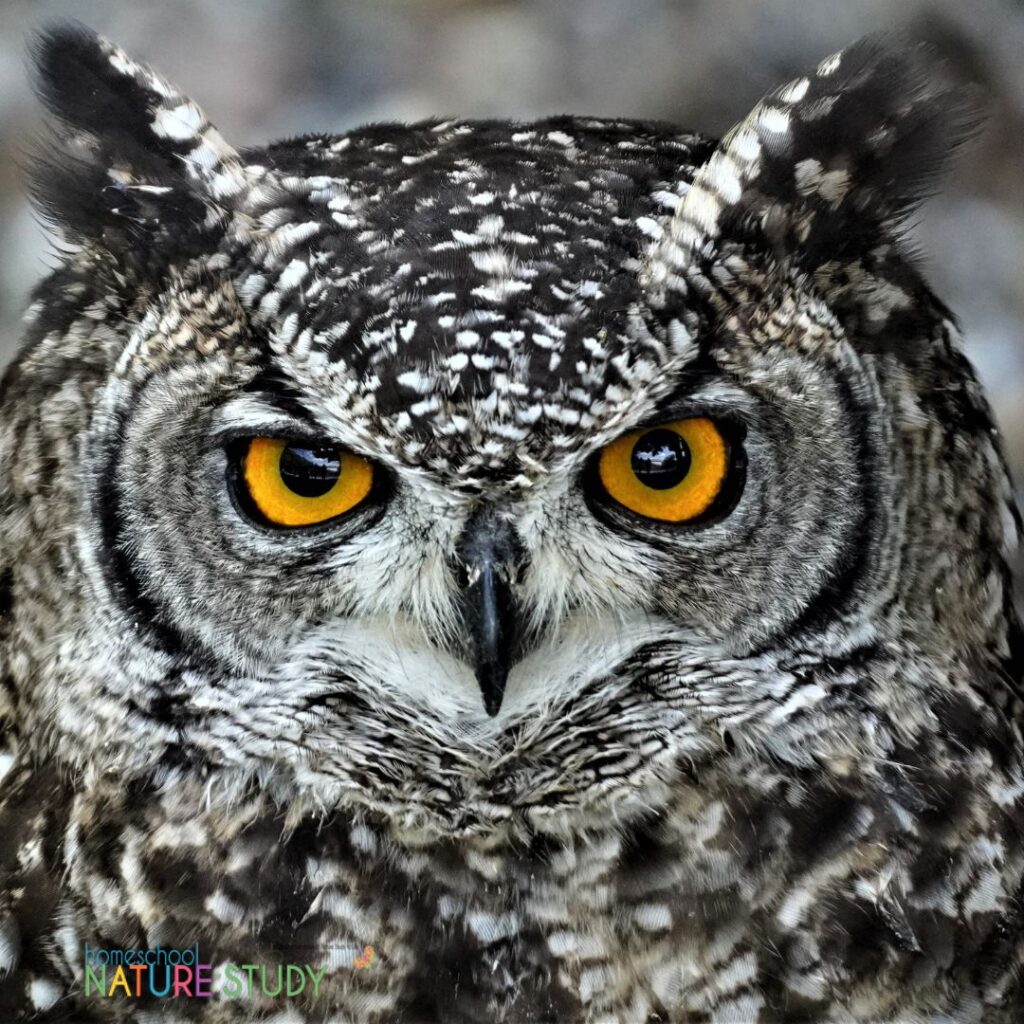 Main Topics in Discover Nature at Sundown
Here are some of the many topics you can enjoy in your summer nature study:
owls
frogs
moths
fireflies
bats
opossums
raccoons
and skunks
There's a little something for everyone's taste! Dissect an owl pellet, try to entice moths to your nature hike, chase a firefly, listen for crickets, or hunt for traces of raccoons and opossums. My strategy was always to complete an entire in-depth study from this book each summer. Over time, your family will have covered a lot of interesting topics in a relaxed and enjoyable way.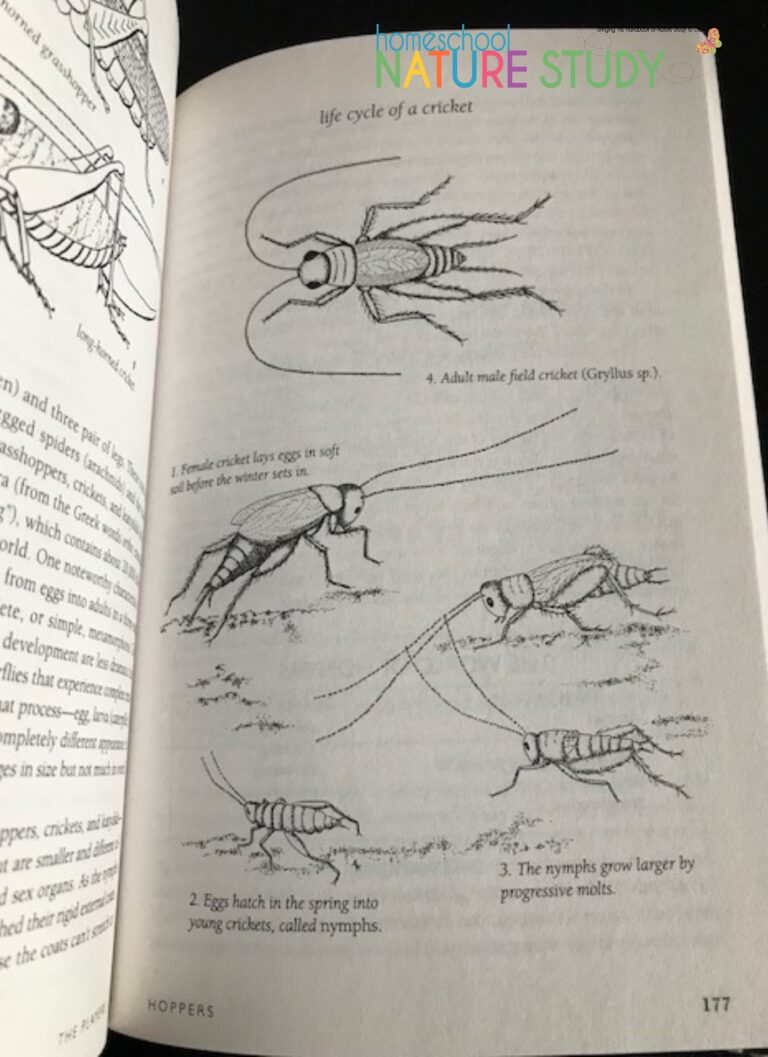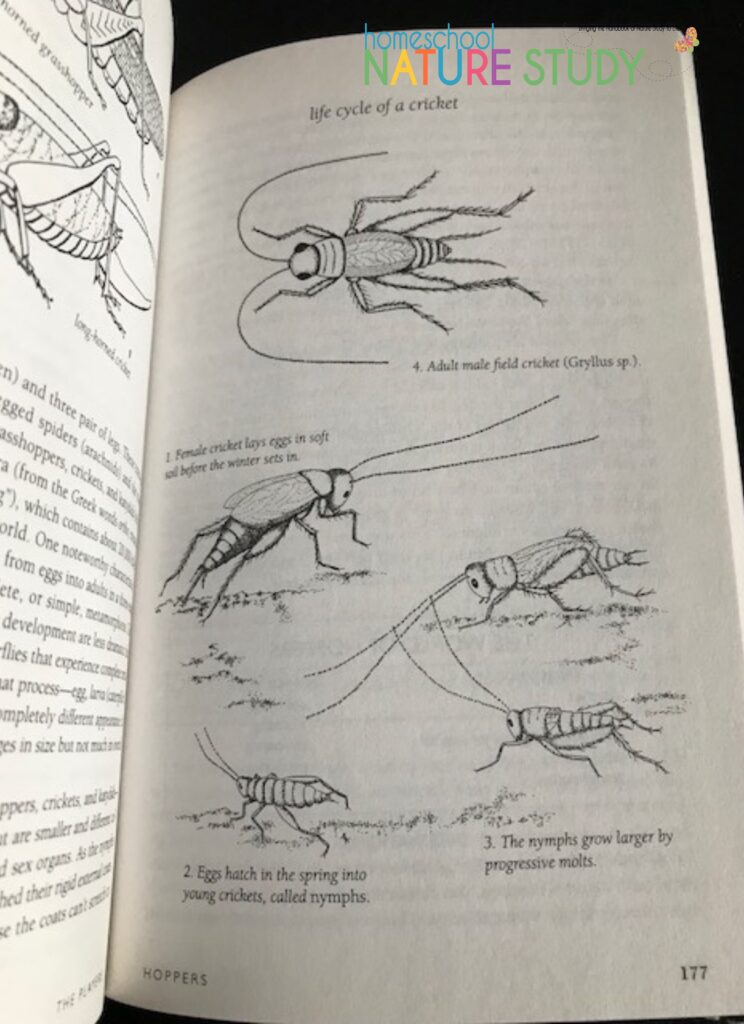 Great Ideas for Summer Nature Journaling
For those of you that keep nature journals, you'll be happy to note that the illustrations and charts are all very well done and our family would often copy them into our nature journals for future reference. The black and white line drawings are simple enough to inspire even the most reluctant nature journaler.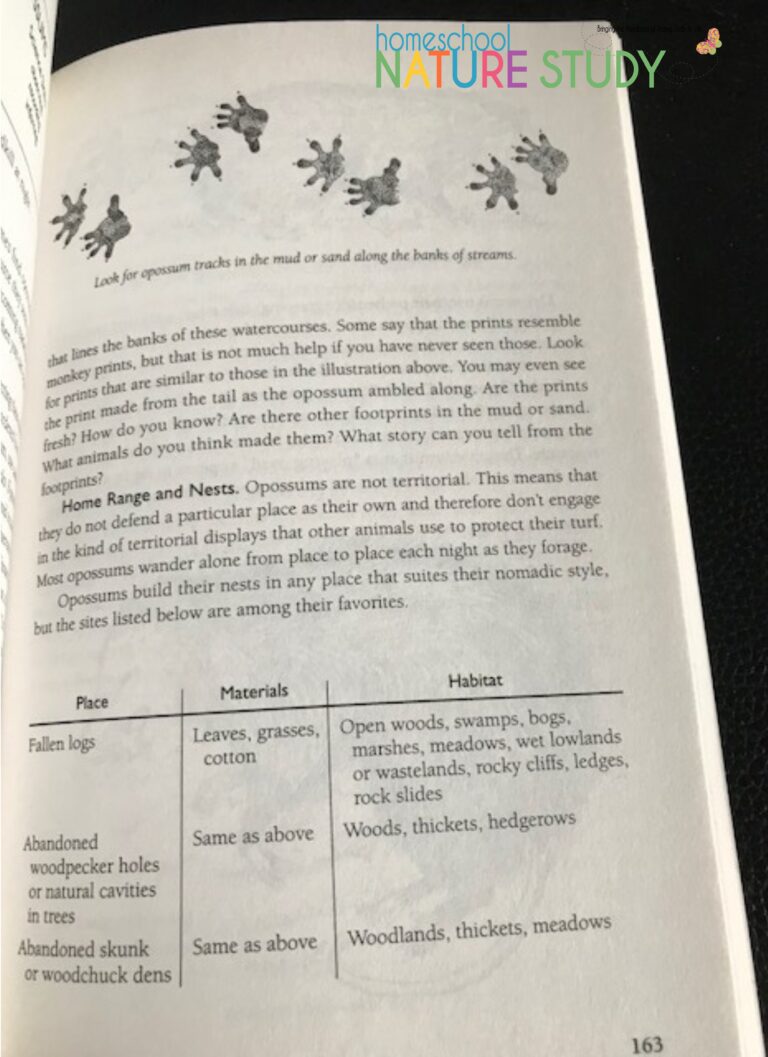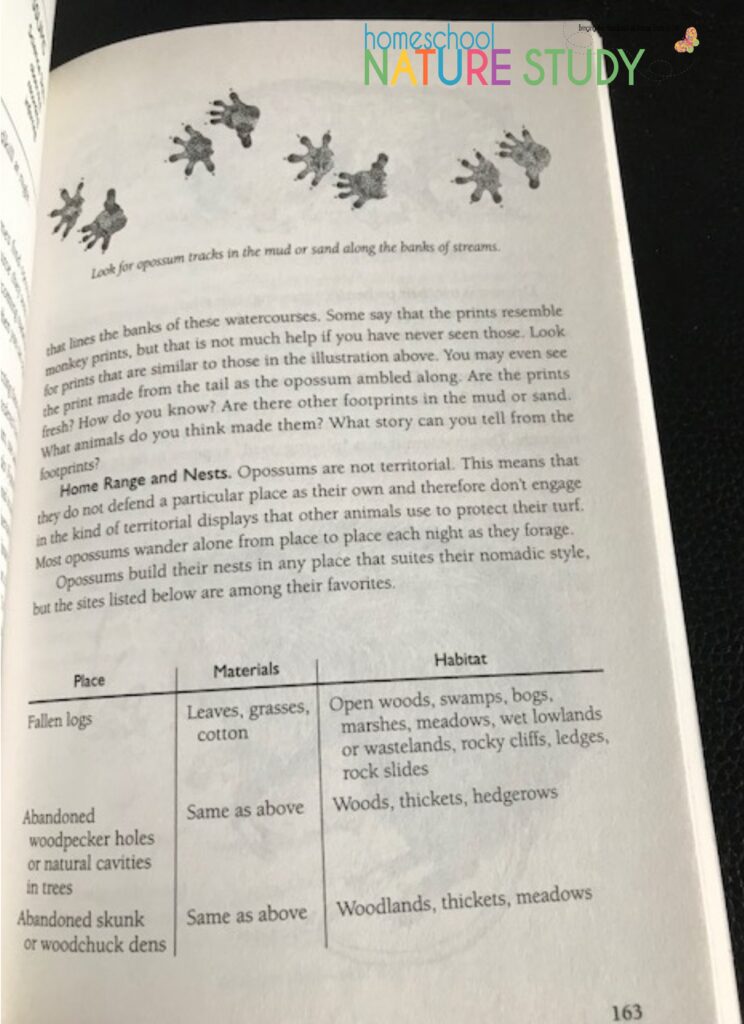 The ideas in this book will help you use your senses during your nature study to learn more about each of the topics. These skills are so useful in all scientific study but especially so for nature study. Plus, using all your senses is lots of fun! The book will help you with ideas for honing these skills and explain how we can enhance our natural senses.
Find your copy of Discover Nature at Sundown
Take a Sunset Nature Walk – A Fun Way to Work on Using Our Senses
Summer evenings are a cooler time of day for getting outside with your children. The after dinner hours are still light enough that taking a nature walk is a possibility.
You could go on a dinner picnic at a lake and then take a long walk in the evening air. There will still be plenty of things to observe, including a delightful sunset, the chirping of crickets, the song of the robin, the breeze in the treetops, and the buzz of mosquitoes.
Your nature walk doesn't need to be a long one and you can adjust the time of day and length to fit your particular family. For a first outing, plan on 15-20 minutes and then see how it goes. If you can encourage your children to walk silently, even for just a minute, they are going to get more out of the experience. As your children are able, try to spend longer periods of silence as you listen for any signs of life during your outdoor time.
Take a Nature Hike at Sundown Printable
This printable is also available to Homeschool Nature Study members in your Summer course. Please be sure to share photos of your sunset walk and tag us on Instagram @outdoorhourchallenge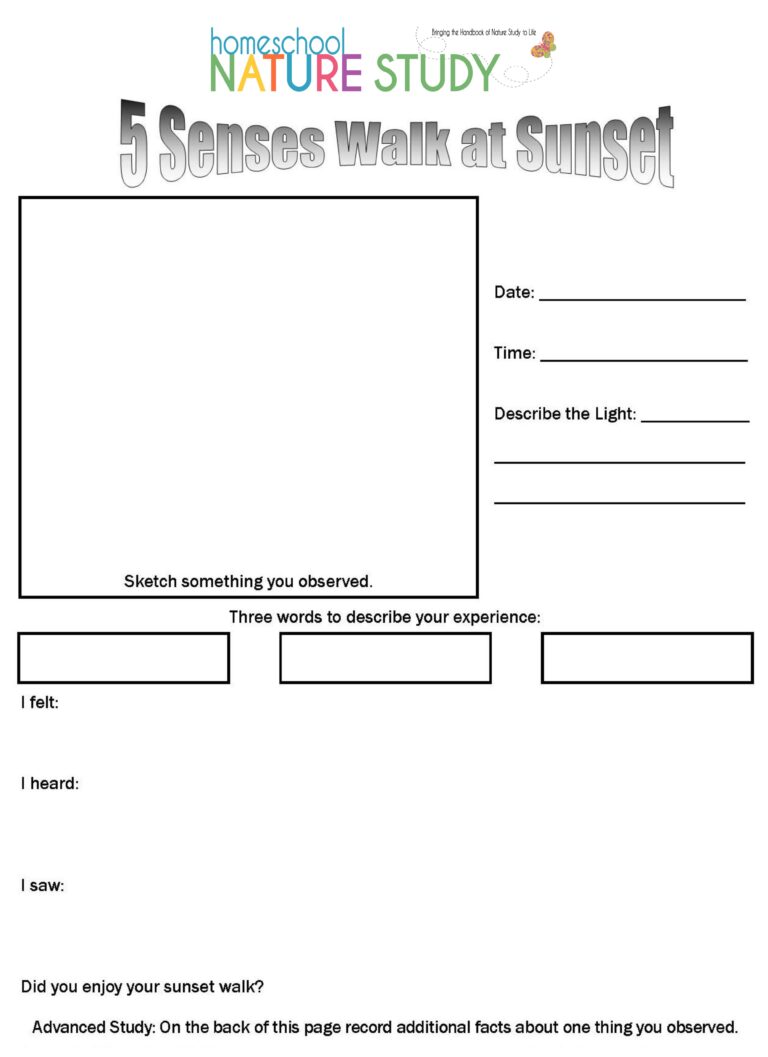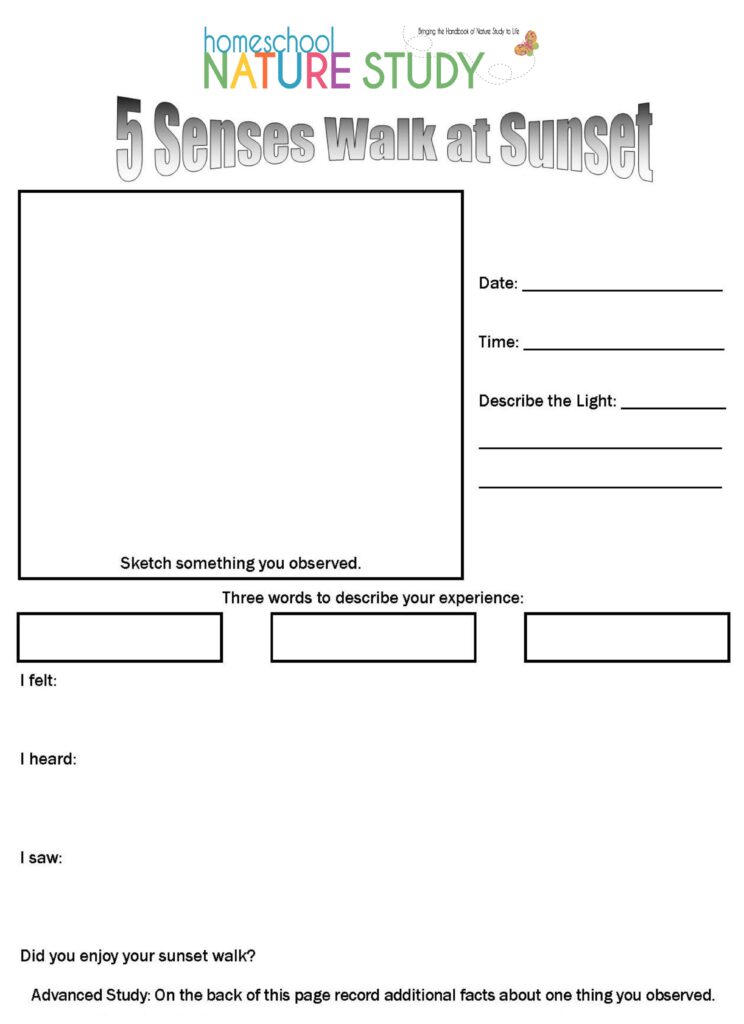 More Summer Nature Study Ideas
You might also like: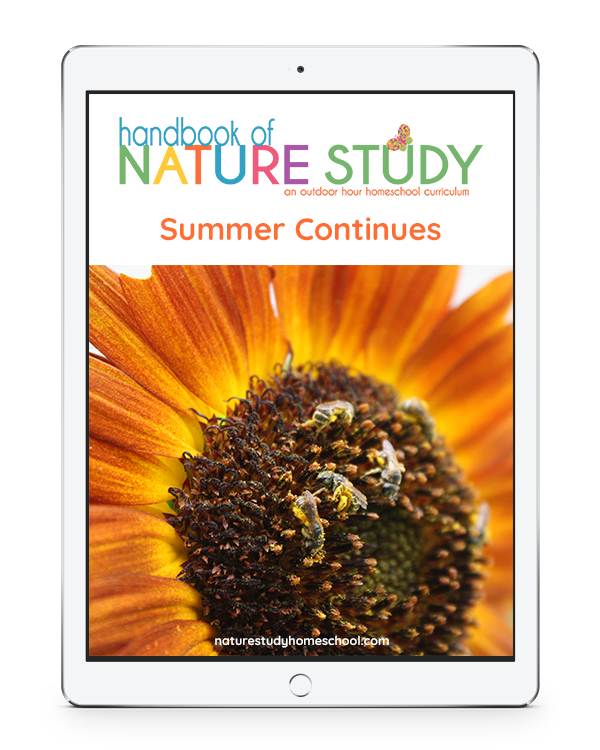 Summer Nature Study in Homeschool Nature Study Membership
Join us for even more homeschool nature studies for all the seasons! With a new nature study each week, you will have joyful learning leading all the way through the homeschool year for all your ages!
Be inspired. Be encouraged. Get outdoors!