These June nature study activities are a perfect way to kick off summer learning in your homeschool.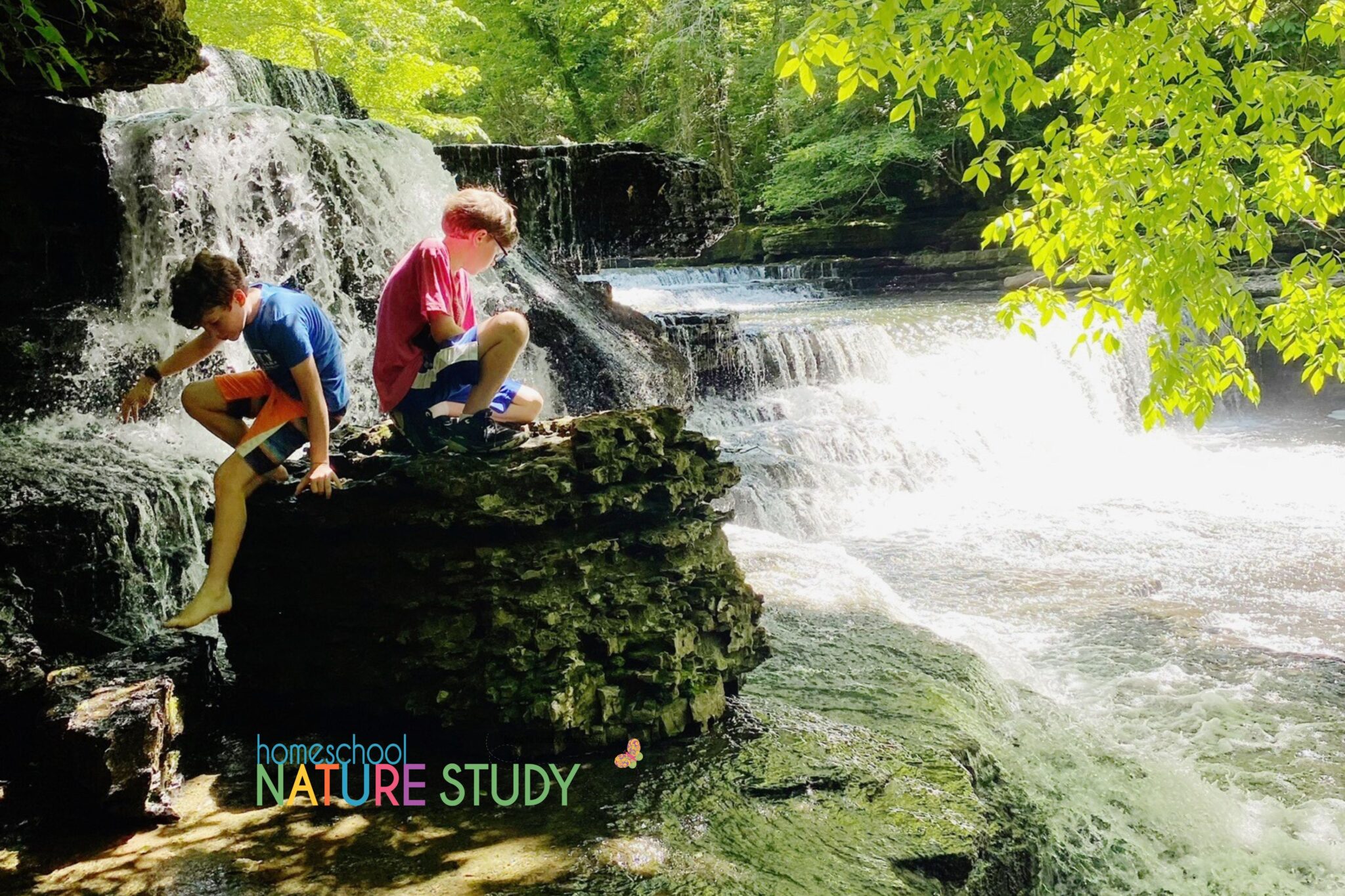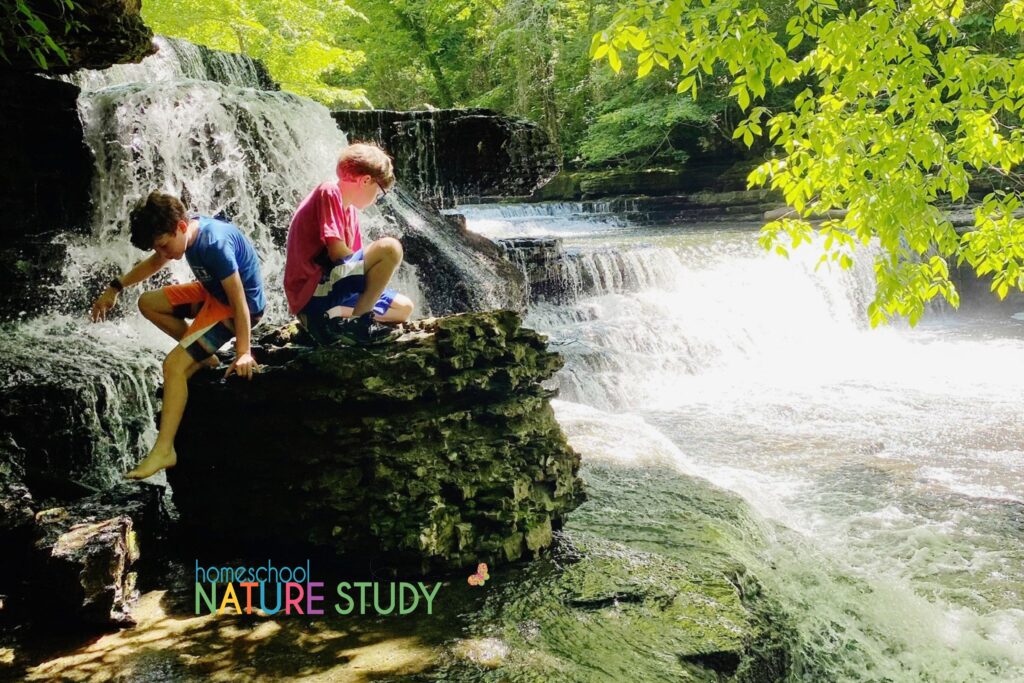 All quotes are from Charlotte Mason (modern English), volume 3
"One afternoon a week, the students in our 'Practicing School' [taught by the student teachers at Charlotte Mason's teacher's college] go for a 'nature walk' with their teacher. They notice things by themselves, and the teacher tells them the name or gives other information only if they ask for it."

"The teachers are careful not to turn these nature walks into an opportunity to give science lessons, because they want the children's attention to be focused on their own observations."

"They're allowed to notice things with very little direction from the teacher. By doing this, children accumulate a good collection of 'common knowledge.' "

– Charlotte Mason
Nature Study In Your Homeschool
How to Use the Outdoor Hour Challenges for Your Homeschool Family Nature Study – Here are some things to consider for your homeschool family nature study. Every family is different so use these tips to get started with simple and joyful Outdoor Hour Challenges.
Homeschool Nature Study in Your Own Backyard – There is such freedom in homeschool nature study in your own backyard and in learning what is closest to home! In your own backyard, your children will learn to observe, to write about their experiences, to draw their treasures, to be patient, to imagine, and to explore. You don't need a special textbook or kit to get started.
5 Getting Started in Nature Study Tips – What a delight nature study learning is and what joys you will discover outside your back door. We will help you with simple encouragement along the way.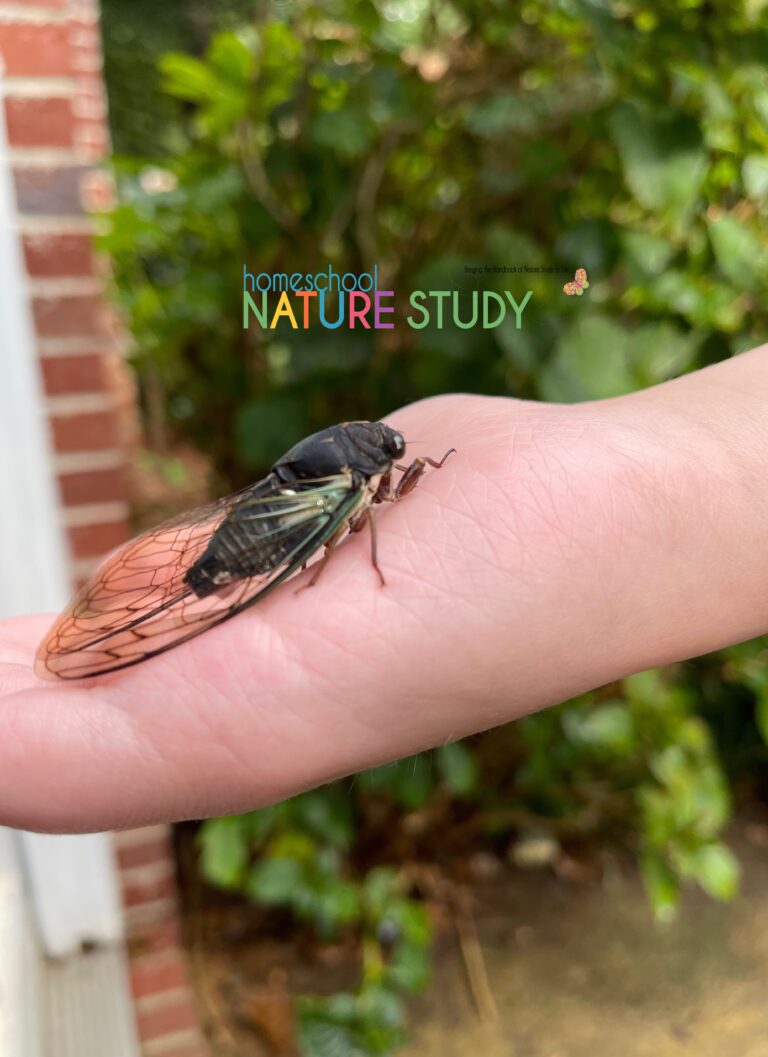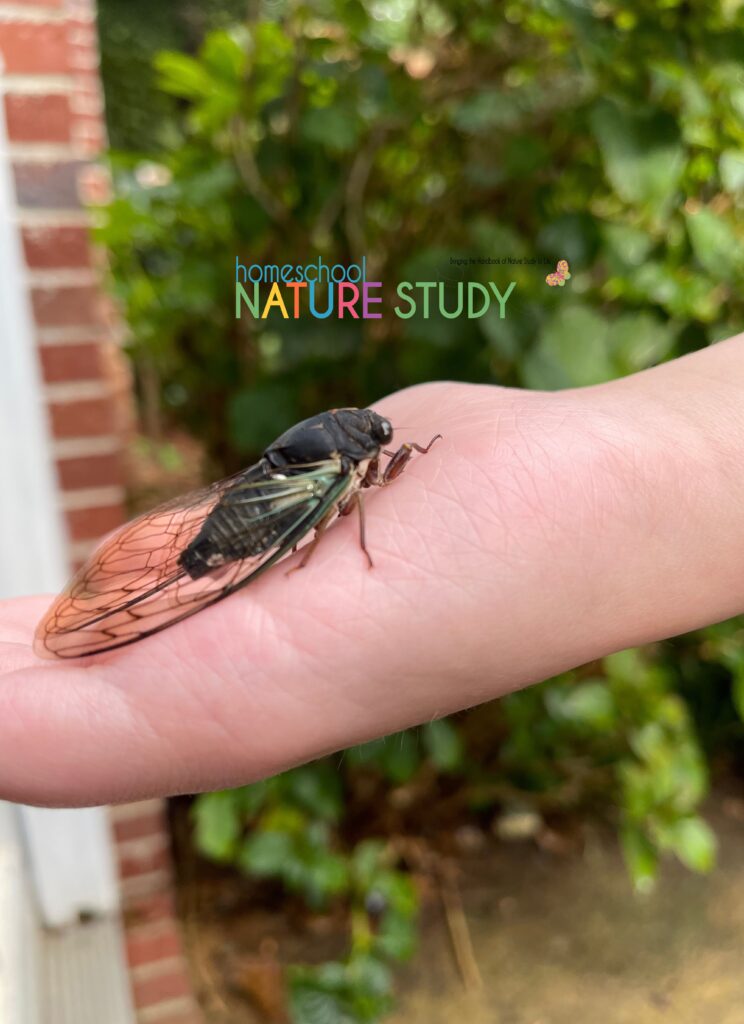 June Nature Study Activities
Cicada Nature Study – This cicada homeschool nature study will be a lesson in learning to listen and distinguish the sound of the cicada. In the past we've listened in the evenings for other insects like the cricket. Now we're going to learn about the cicada by listening and observing like investigators during the daylight.
Day Hikes Near Home – I realized over time that we didn't need to travel far to find places to go on short notice or even for a half day's hike. I loved being able to roll out of bed, decide to go on a hike, and be out the door in a short period of time. So, how did I overcome the dilemma of finding places to hike near our home?
Study Nature as You Travel This Summer – If you are planning a trip to a natural area to enjoy the outdoors, you may want to include nature study for your summer travel plans. Implement some of the ideas below to enhance your outdoor time.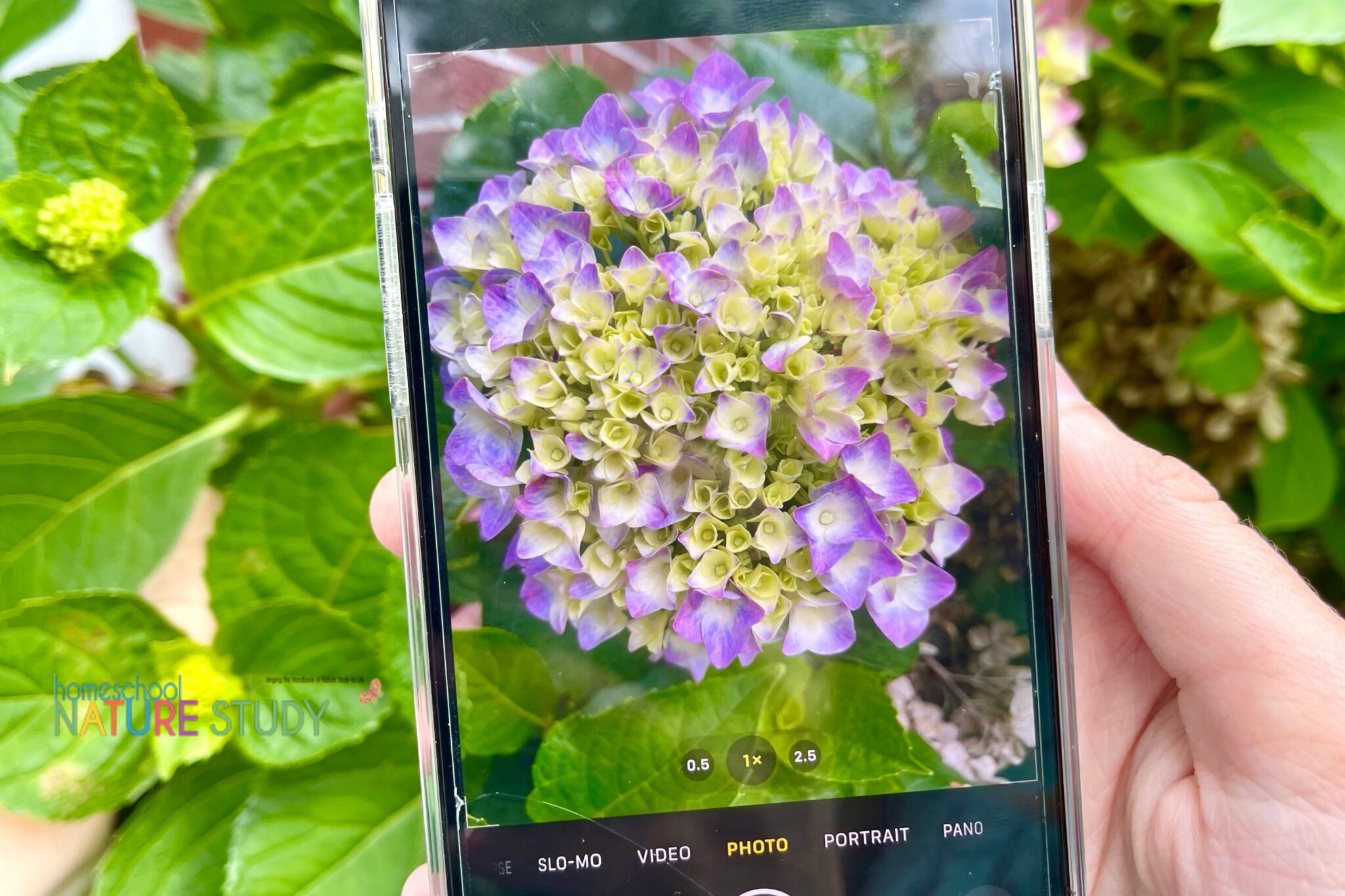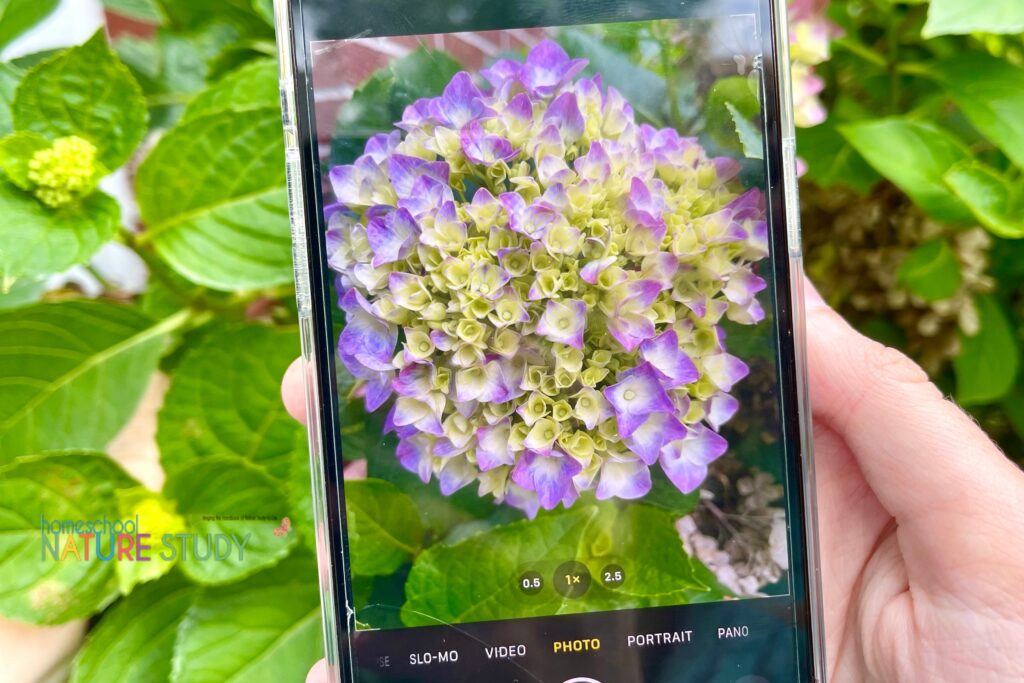 FUN Summer Nature Study Photo Challenge! Enjoy a fun summer nature study photo challenge plus first day of summer ideas! I don't know about you but I'm so very ready for the summer season! The most noticeable change is the amount of daylight. The sun is up early and it lingers in the evenings.
Beautiful Lupine Wildflower Nature Study – Enjoy a beautiful lupine wildflower nature study for your homeschool! Don't miss the free lupine resource download and the free event!
Creating a Nature Journal Supply Kit for Your Homeschool – Here are some tips for creating a nature journal supply kit for your homeschool. It is simple, inexpensive and is easy to do!
More Nature Study Resources for Summer Fun
Keeping a Nature Journal Review – Keeping a Nature Journal is a great homeschool nature study resource and contains a wealth of ideas that you can pick and choose to use as inspiration. This book is a tool like so many other tools we use in our family's nature study.
Using the Public Library to Enhance Your Nature Study – You don't need to spend lots of money building a library of nature literature. Using the public library as a source of books is easy and fun.
June Nature Study Activities in Membership
For even more homeschool nature study ideas, join us in Homeschool Nature Study membership! You'll receive new ideas each and every week that require little or no prep – all bringing the Handbook of Nature Study to life in your homeschool!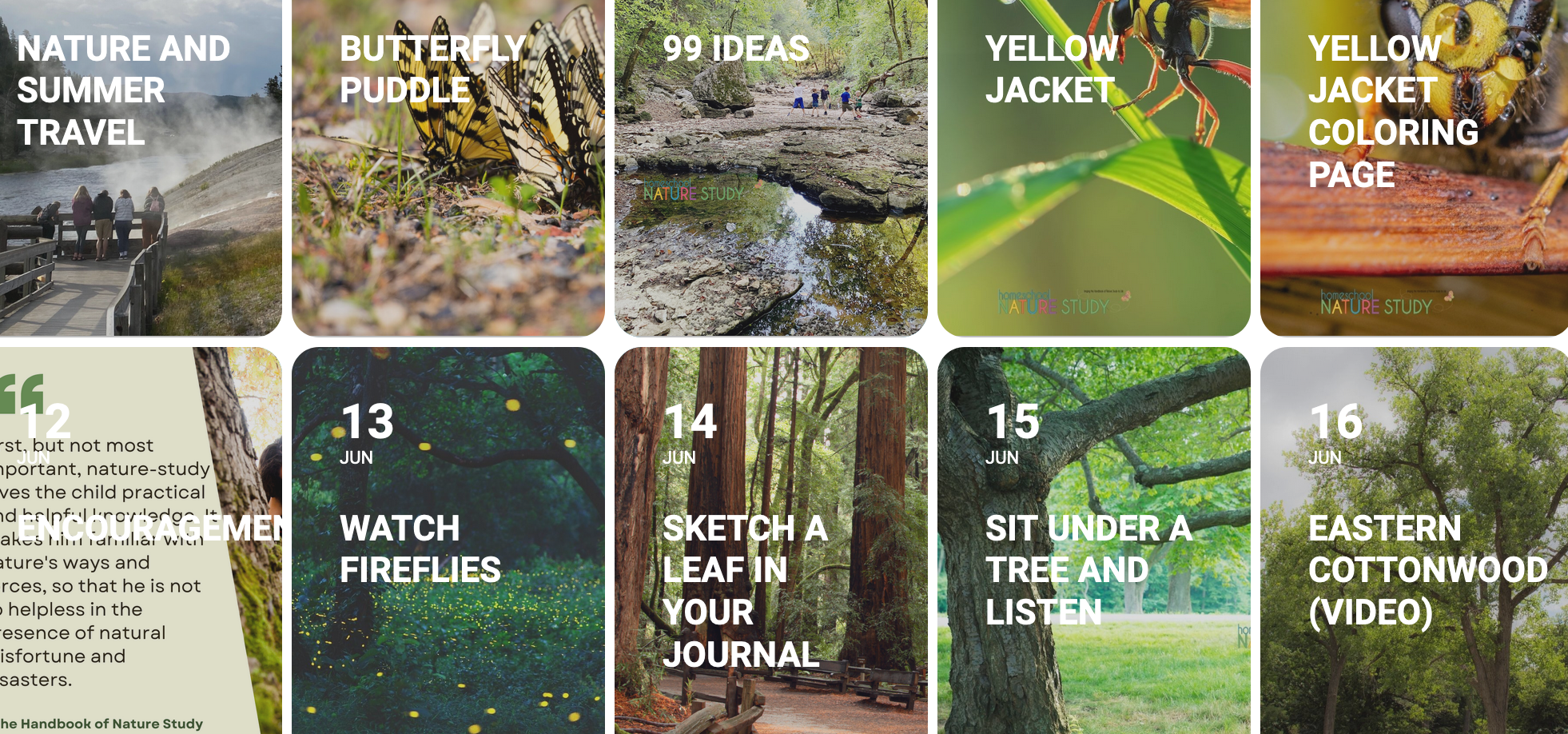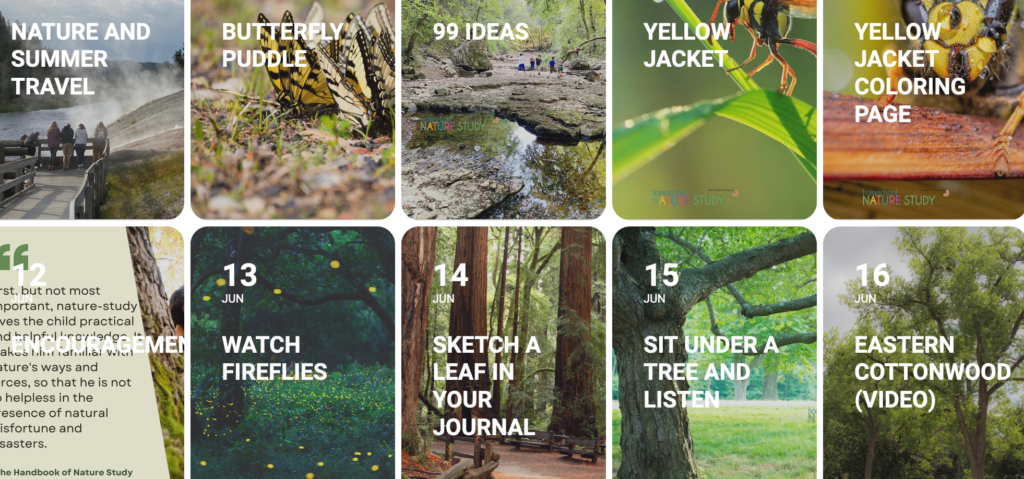 Enjoy all of these and more in homeschool nature study membership:
Summer Senses
Mosquitoes
Summer Tree Observations
Summer Weather Observations
First Day of Summer Notebook Page
Monarch Butterfly Study
Have you subscribed to our Homeschool Nature Study YouTube channel?
Turtle and Pondweed Study
Mouse Study
Yellow Jacket and Mud Dauber
Owl
Mountain Laurel
Sunflower and other garden flowers
Raccoons and Skunks
Spectacular Night Sky Nature Study Ideas! (with a free printable)
and much more!
Plus a New June Outdoor Mom Post and a June Nature Craft!
These fun Outdoor Mom and Nature Craft activities are for our annual Homeschool Nature Study members! We invite you to join the family summer fun!
Nature Crafts for Kids: Boat
Victoria shares this really fun nature craft! "Summer is nearly upon us but the odd rain shower still hangs around, so now is the best time to make these little nature boats. Float them on a puddle after a summer rainfall, send them drifting across a pond or sailing down stream. these little nature boats will bring copious amounts of joy to a summers day."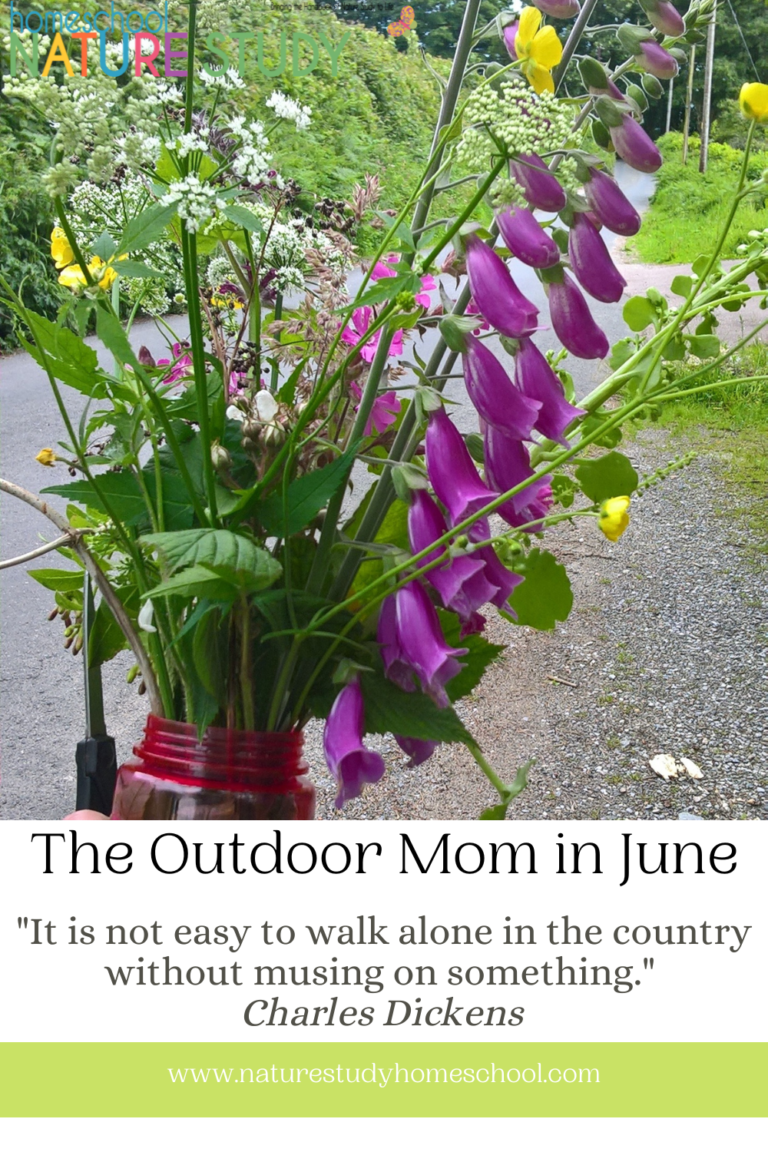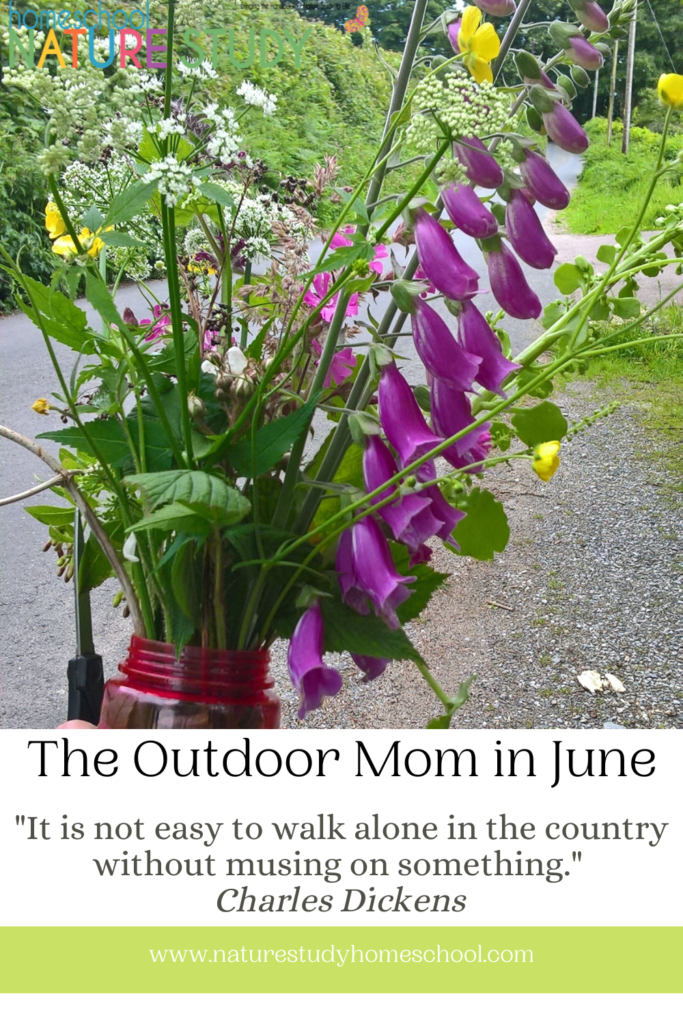 The Outdoor Homeschool Mom in June
This June, be encouraged by Shirley with all of her lovely Outdoor Mom prompts! Shirley shares, "So this summer I want to encourage you to take lots of walks. Eat lots of picnics outdoors. Take your shoes off and paddle in cool streams with your children. Lie down in flower-filled meadows looking up at the blue skies and find shapes in the clouds. Take time to plan a long, slow, purposeful summer with your families."
Be inspired. Be encouraged. Get outdoors!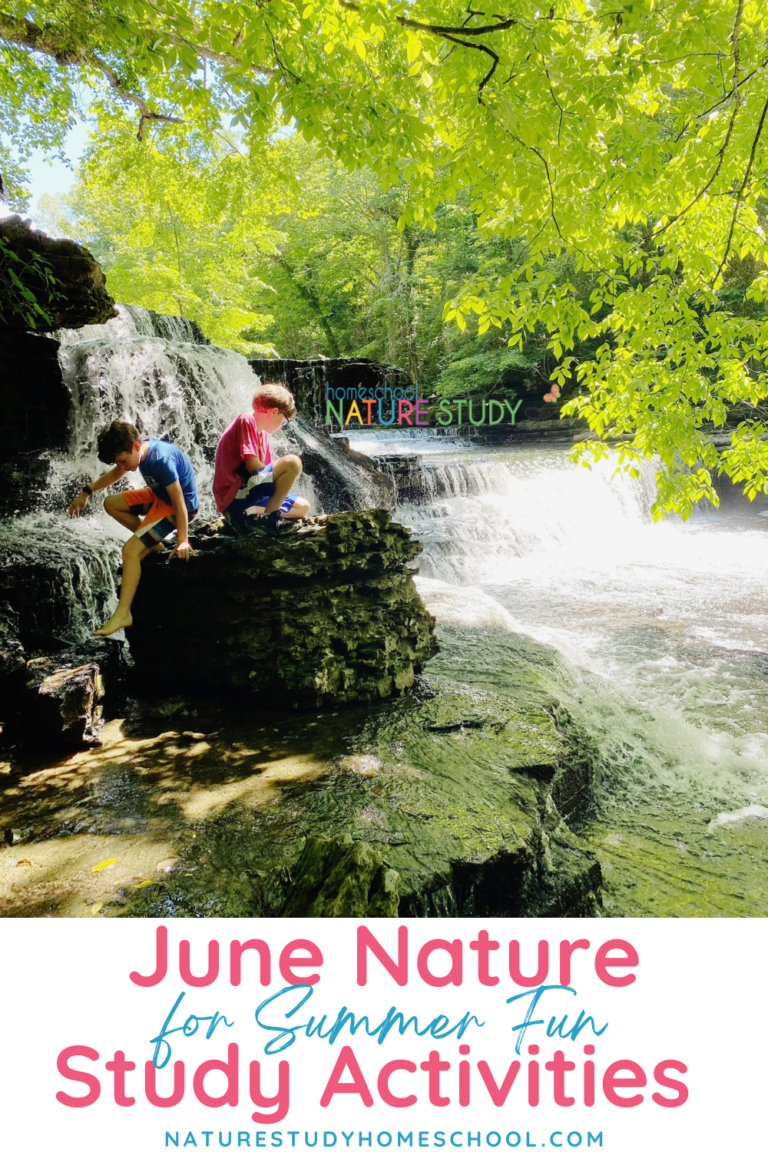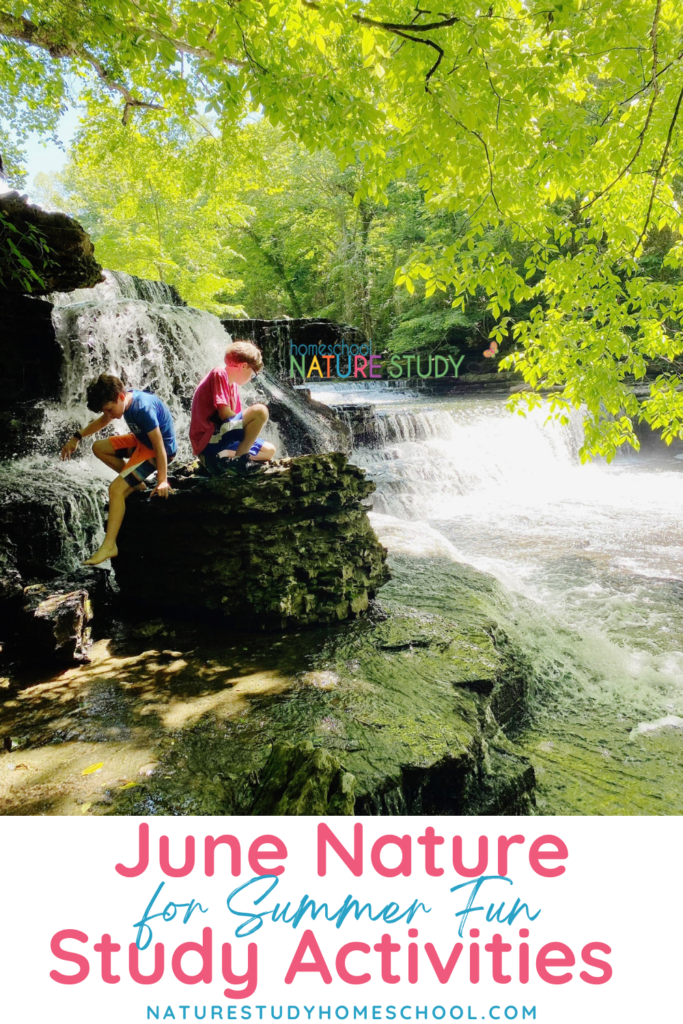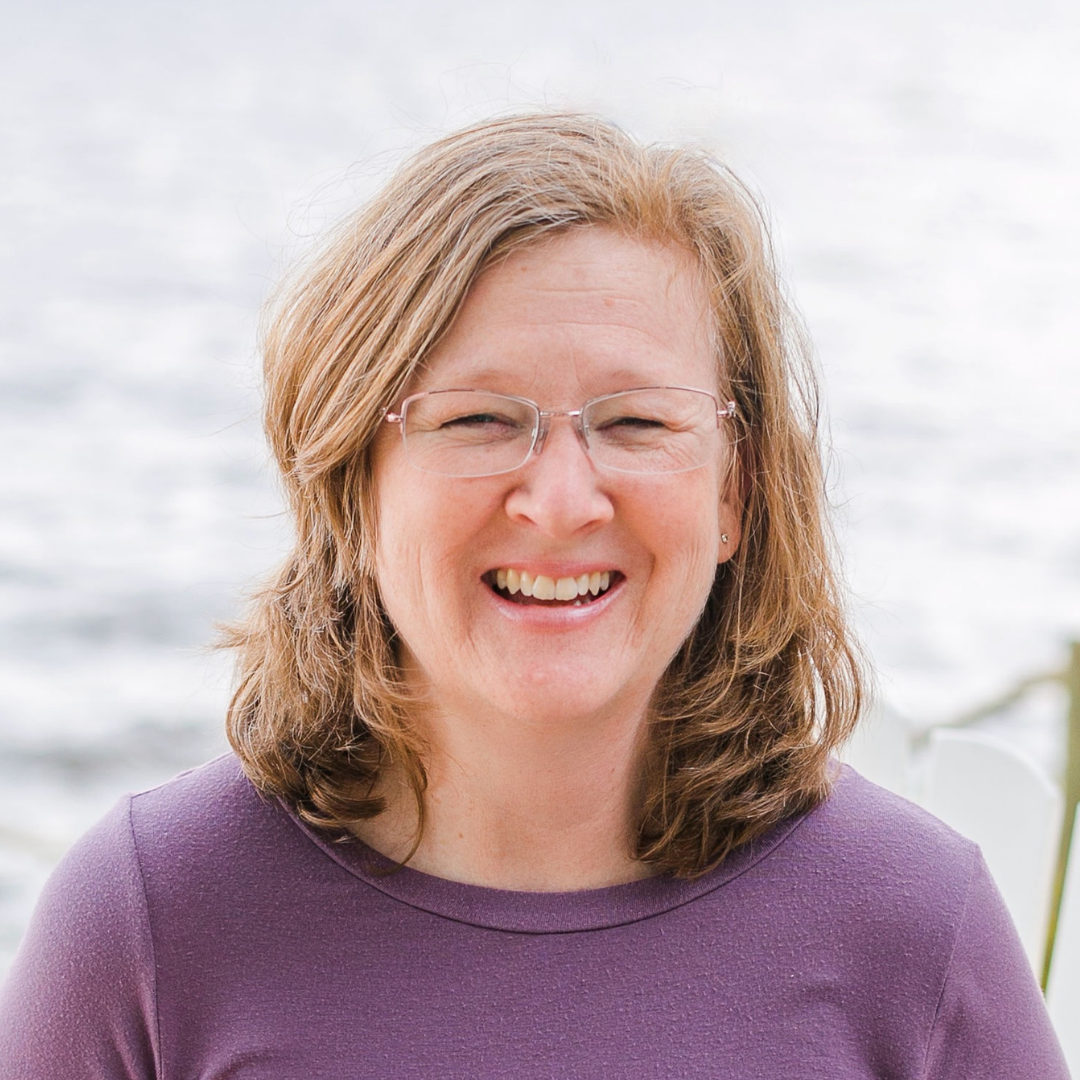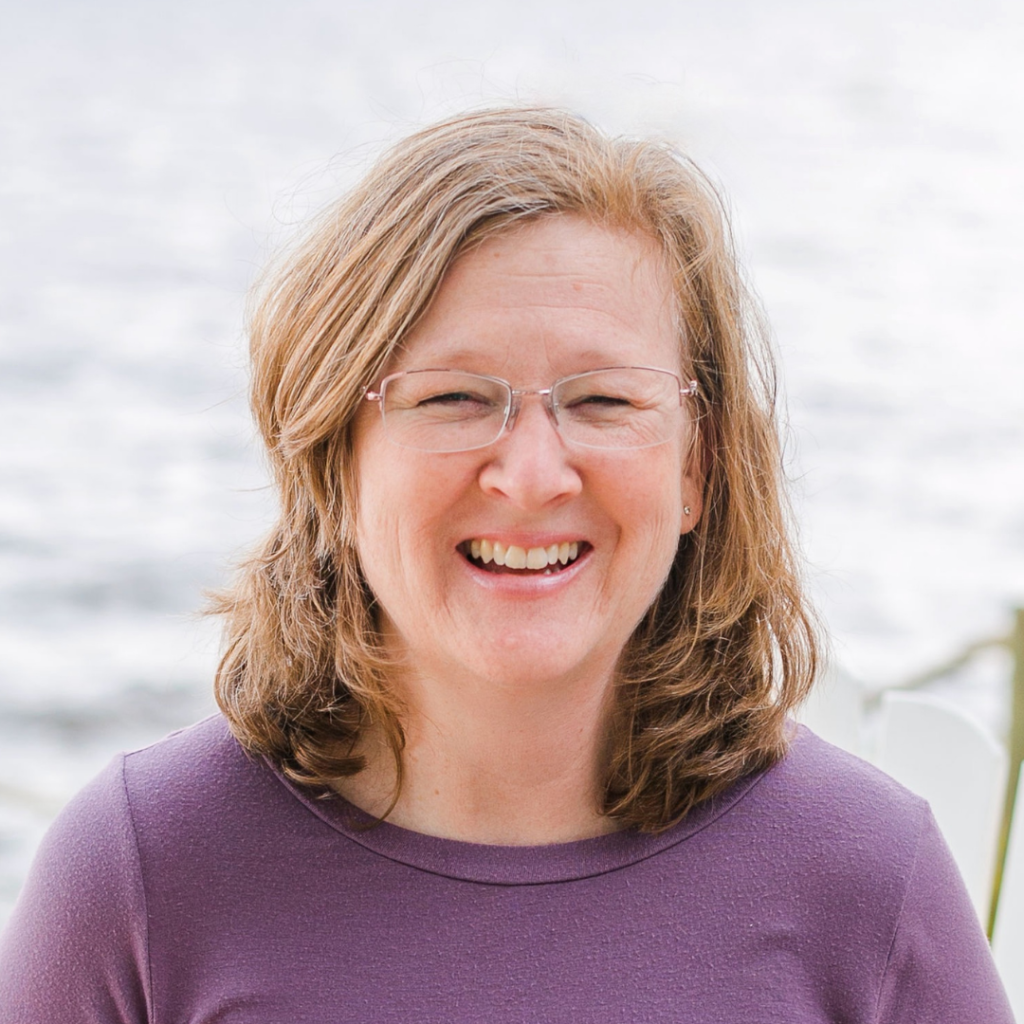 Tricia and her family fell in love with the Handbook of Nature Study and the accompanying Outdoor Hour Challenges early in their homeschooling. The simplicity and ease of the weekly outdoor hour challenges brought joy to their homeschool and opened their eyes to the world right out their own back door! She shares the art and heart of homeschooling at You ARE an ARTiST and Your Best Homeschool plus her favorite curricula at The Curriculum Choice.