"All this flower has to do is to hold its banner aloft as a sign to the world, especially the insect world, that here is to be found pollen in plenty, and nectar for the probing."

Handbook of Nature Study, page 576
Growing and then studying your own sunflowers is a great way to learn the growing cycle of a garden flower…from planting seed to harvesting seeds.
Last week, the challenge was to plant some sunflowers. This week our challenge is to make some observations once your sunflowers are blooming. If you have access to sunflowers now, either in your own garden or from a farmers market, take the opportunity to use the lesson's suggestions to go deeper into a composite flower study.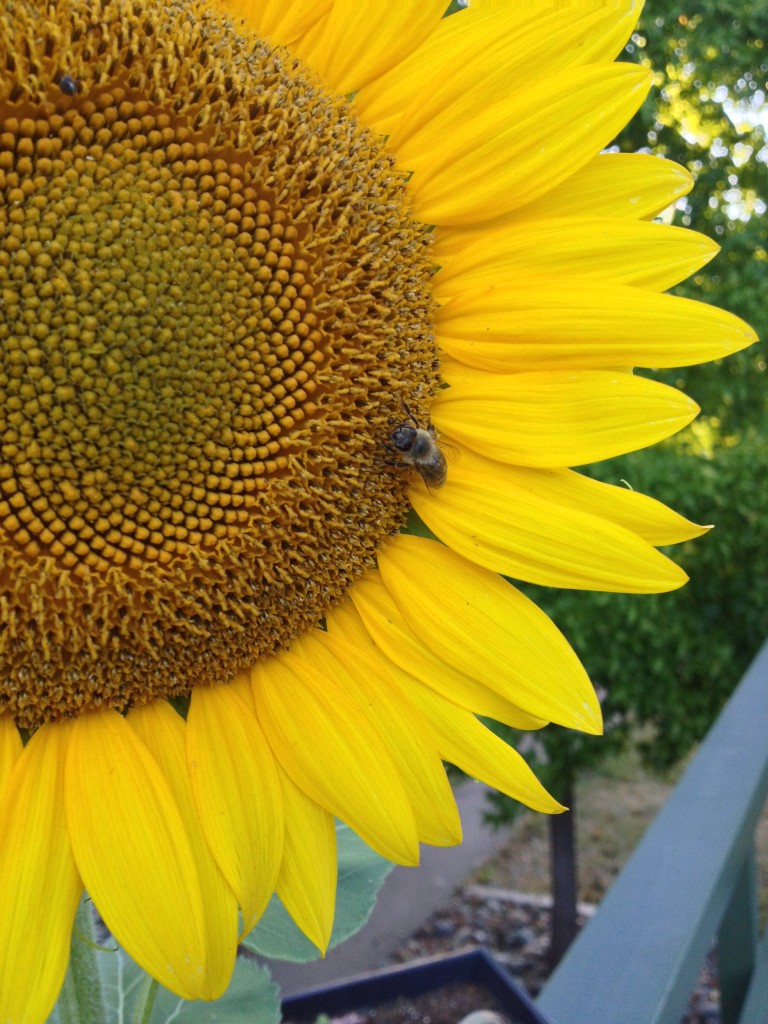 Read the Handbook of Nature Study pages on sunflowers (pages 574-578). I can't think of a better way to study sunflowers than to follow Anna Comstock's lesson in this section of her book. Read the narrative and then go over the observation suggestions.
If you would like to see our family's sunflower nature study entries, you can read it here: Outdoor Hour Challenge #16 and Outdoor Hour Challenge #29
Don't miss seeing our images and nature journal pages!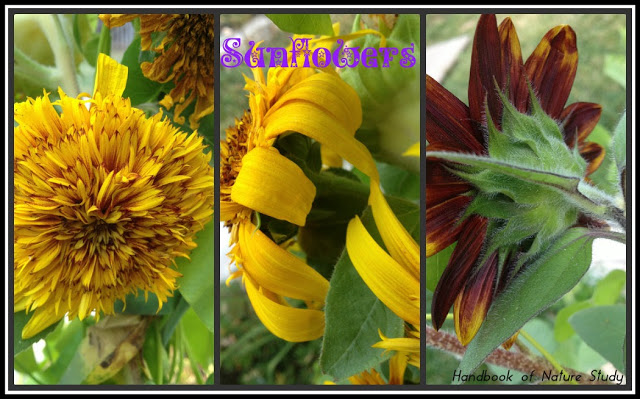 If you have access to the Garden ebook, make sure to pull out the sunflower art activity using a painting by Van Gogh.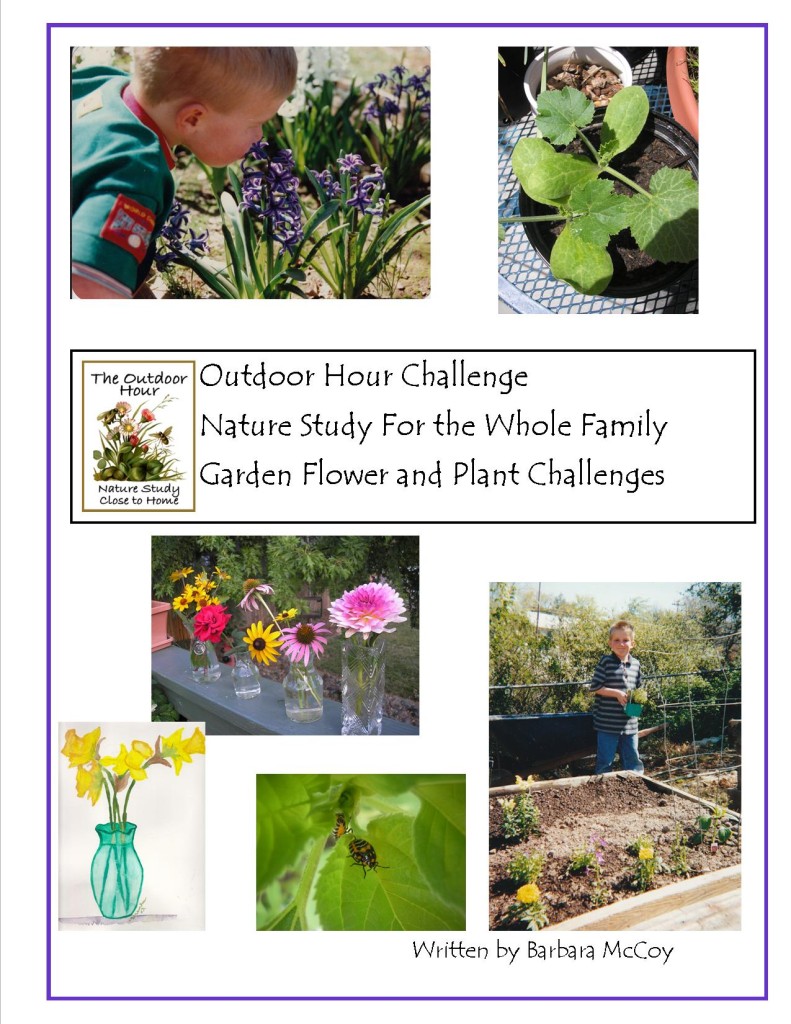 With this challenge, we'll be finishing our official work in the Garden Flower and Plants ebook. If you've been working in this book along with us for the past eight weeks, you'll want to make sure to check if there are any nature journal pages you need to add to or finish up. See page 37 in the ebook for a list of wrap-up activities. Of course, you can continue working on your garden flower challenges and notebook pages as long as you have an interest.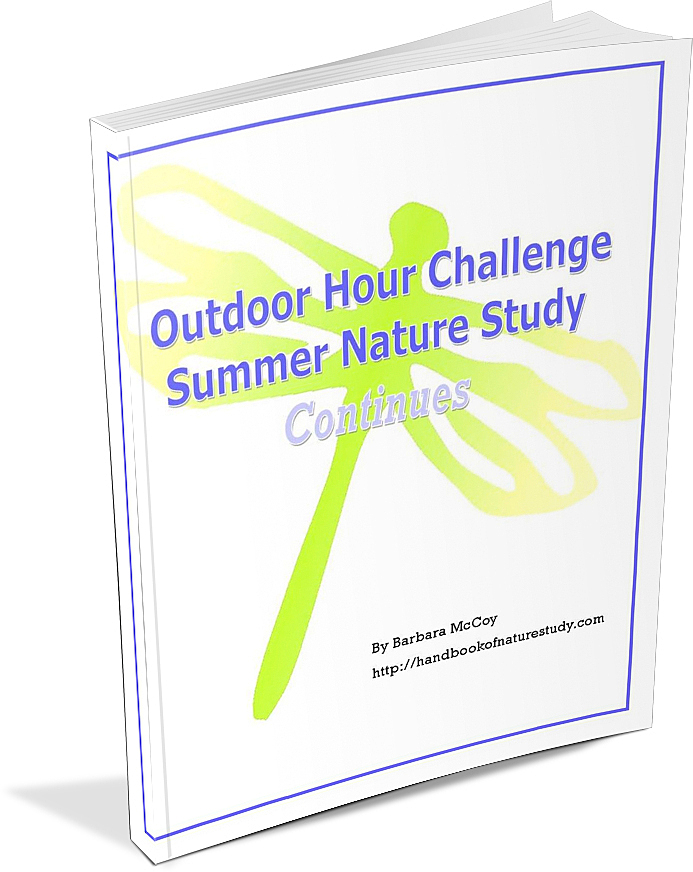 If you want to join us for the summer series of nature study challenges, we're going to be starting with the Summer Nature Study Continues ebook on May 31, 2019. If you have an Ultimate or Journey level Membership here on the Handbook of Nature Study, you have access to this ebook and the detailed plan for the summer in your account.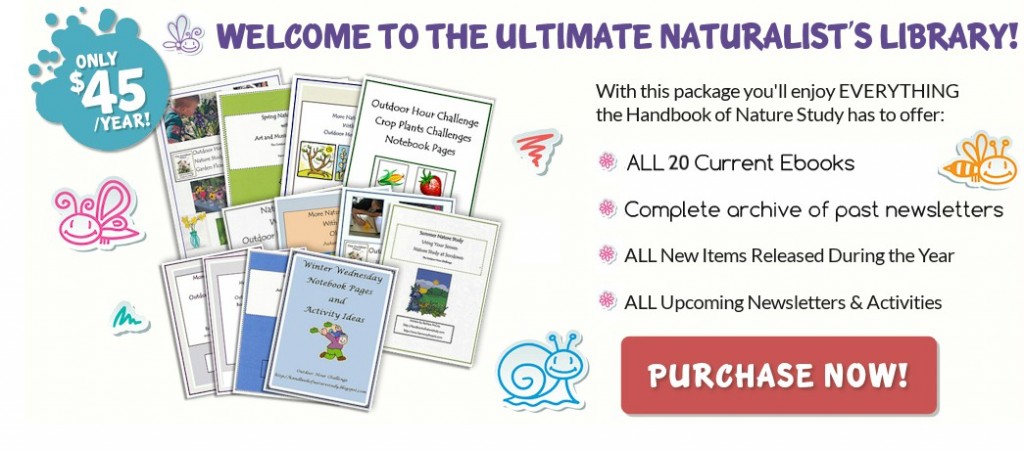 If you would like to purchase a membership so you have all of the challenges at your fingertips and the custom notebooking pages too, click over to read all the details and download a sample: Summer Nature Study Continues ebook sample.
Use this discount code to receive $5 off your Ultimate Membership:
SUMMER5