This post is LONG overdue. I've had such a crazy last few months that it was hard to put my "Outdoor Mom" thoughts together. I felt more like an indoor kind of mom because of my surgery, recovery, weather, and then having a mom who needed my care. Things just got pushed aside.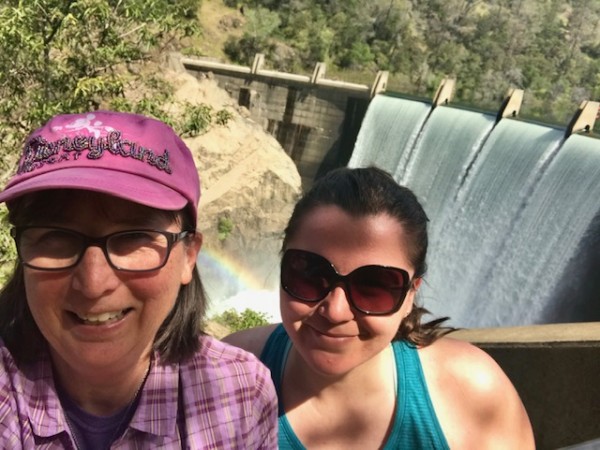 Although I never lost the desire to be outdoors, even in the thick of my recovery from double hip surgery, I kept my eyes outside on the birds and wildlife that came my way. Then when I was sitting in the hospital day after day with my mom, I would look out the window and take quick walks around the edges of the parking lot to find something refreshing to observe.
My nature journal has been neglected until the past few weeks when finally things have settled down a bit and I can take those few minutes a week to record my reflections and thoughts.
 Outdoor Mom – May 2019
During our outdoor time this month we went…
While in California, my daughter and I took a long hike along the American River. It was very green and there were already many wildflowers along the trail. We must have seen a hundred butterflies as they fluttered across our path and landed on flowers.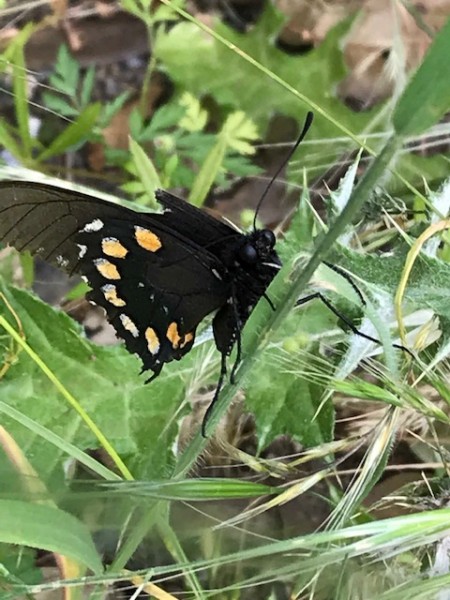 It was warm and we were so glad we made the decision to hike early to beat the heat and the crowds. It makes my heart happy that my grown children enjoy a hike with their mama when we can make it happen.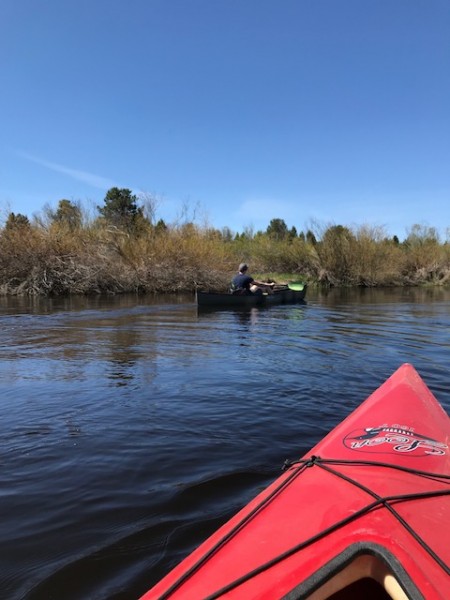 Our outdoor time made us ask (or wonder about)…
We managed a kayak/canoe paddle down the river one afternoon in the bright sunshine. We didn't encounter a single other person on the whole trip. Don't get me wrong, we enjoy having the river to ourselves but it makes us wonder why we rarely see anyone on this section of the water. On this particular day, we were joined on our paddle by mallards, swallows, Canada goose, red-winged blackbirds, and a heron. All of us are hoping to get together for many more kayak trips over the next few months.
One last image…or two…or three…
I haven't shared beautiful wildflower photos in a long time. So, to make up for that, here are some from our hike that I love!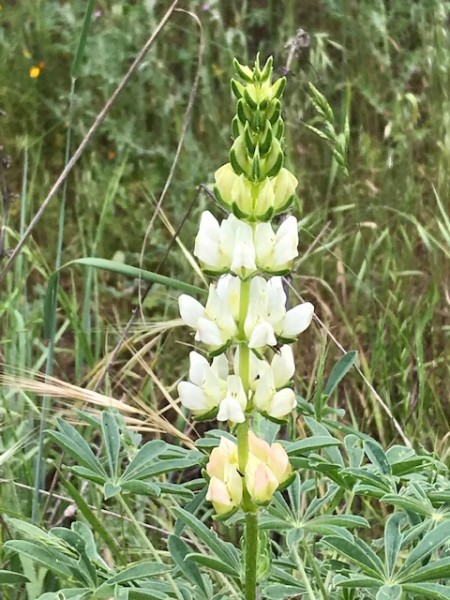 Some variety of white lupine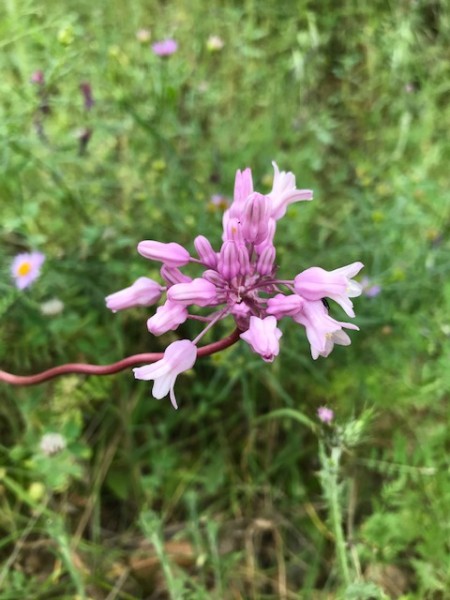 Variety of pink allium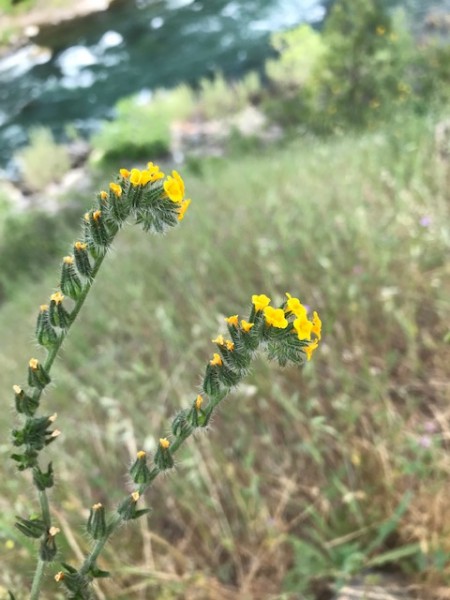 Fiddleneck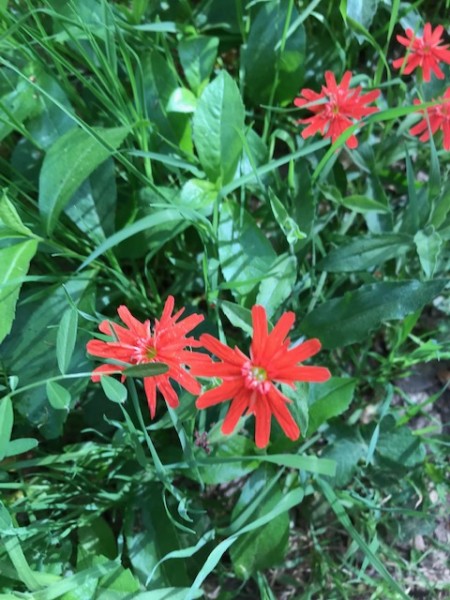 Indian pink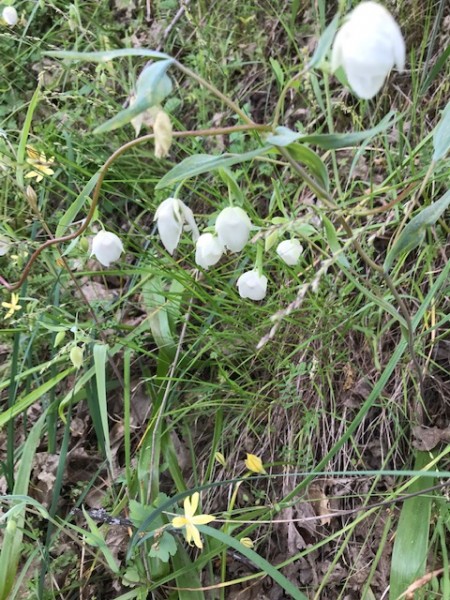 Chinese lanterns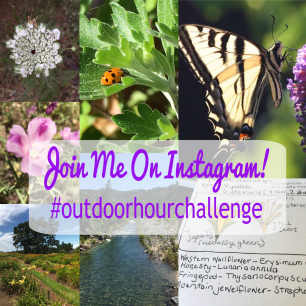 Follow me here: Instagram – outdoorhourchallenge.  If you'd like me to take a look at one of your images on Instagram, use the hashtag #outdoorhourchallenge.
Want to join in the Outdoor Mom post?
Answer all or just one of the prompts in a blog entry on your own blog or right here on my blog in a comment. If you answer on your blog, make sure to leave me a link in a comment so that I can pop over and read your responses.
During our outdoor time this month we went…
The most inspiring thing we experienced was…
Our outdoor time made us ask (or wonder about)…
In the garden, we are planning/planting/harvesting…
I added nature journal pages about…
I am reading…
I am dreaming about…
One last image…