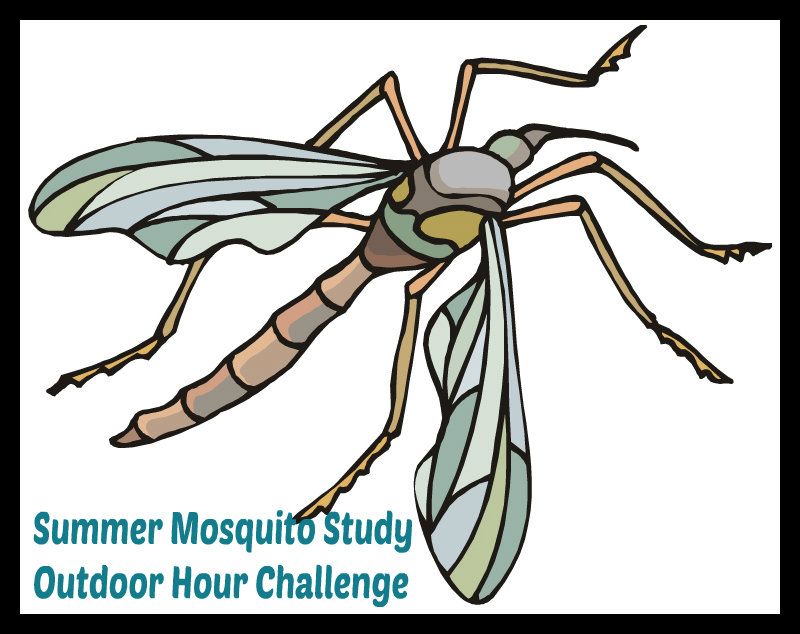 Outdoor Hour Challenge: Mosquitoes

"There is no better way to interest the pupils in mosquitoes than to place in an aquarium jar in the schoolroom a family of wrigglers from some pond or rain barrel."

Handbook of Nature Study, page 414
You can find the original challenge from the Summer Series 2010 here: Summer Series #1 The World of Smell and Mosquitoes. If you have access to the ebook, you will find the Mosquito Study notebook page to use along with your observations.
Make sure to note that in the Follow-Up section of the challenge on the blog there is a link to a set of mosquito themed notebooking pages that you can download and print from the NotebookingFairy.com. (Thanks Jimmie!)
Don't forget there is a Nature Journal Topper in this month's newsletter that can be used to create a simple nature study experience related to the study of mosquitoes. (Note the newsletter is available to all subscribers and to those that are Ultimate or Journey level members.)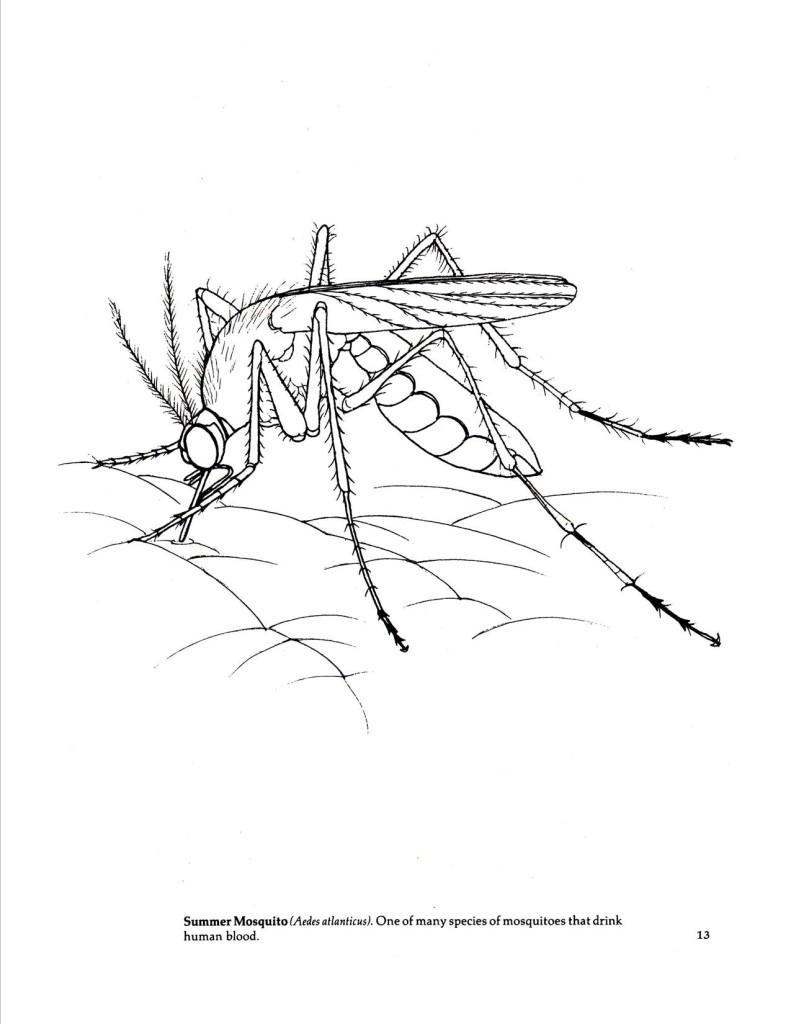 Print out this mosquito coloring page for your nature journal. Or you can use this line drawing as a model for your own nature journal drawing.
Getting Started Suggestion:
If you already own the Getting Started ebook, complete Outdoor Hour Challenge #8. Take a few minutes to go through this challenge and then take a close look at any insect (dead or alive) that you have on hand using a magnifying lens. Make sure to record your observations using the notebook provided in the ebook.