Outdoor Hour Challenge – Winter Weed Nature Study
Winter weeds are a quick and easy nature study topic that you can complete in your yard or neighborhood, or at a local park or alongside a road (be watchful of traffic). Spend a few minutes this week to take notice of any weeds you may have, searching for seeds or signs of animals feeding nearby.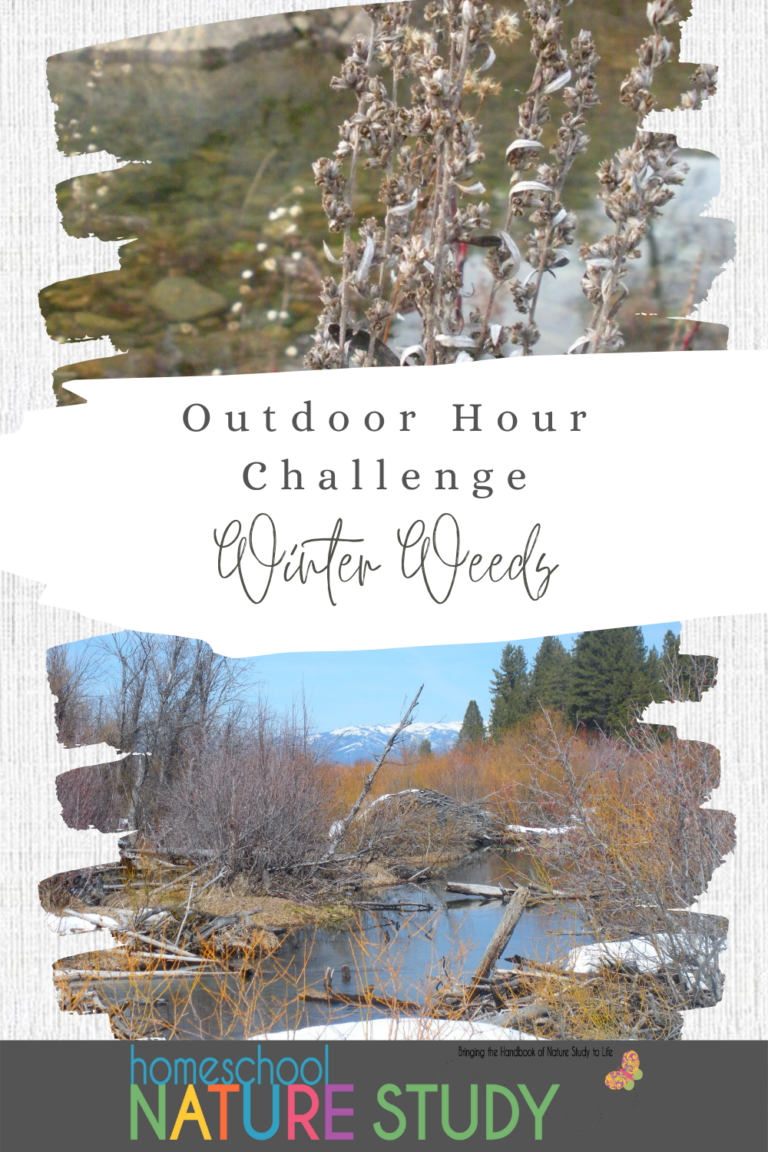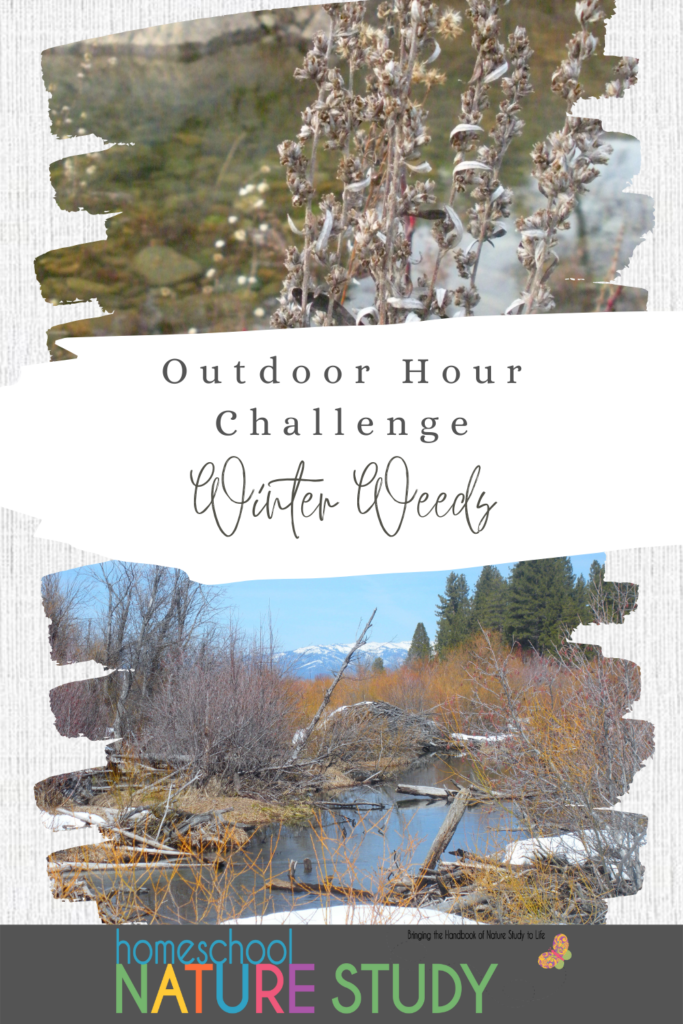 Easy And Engaging Homeschool Nature Study
You can use these links for some specific Winter Homeschool Nature Study ideas: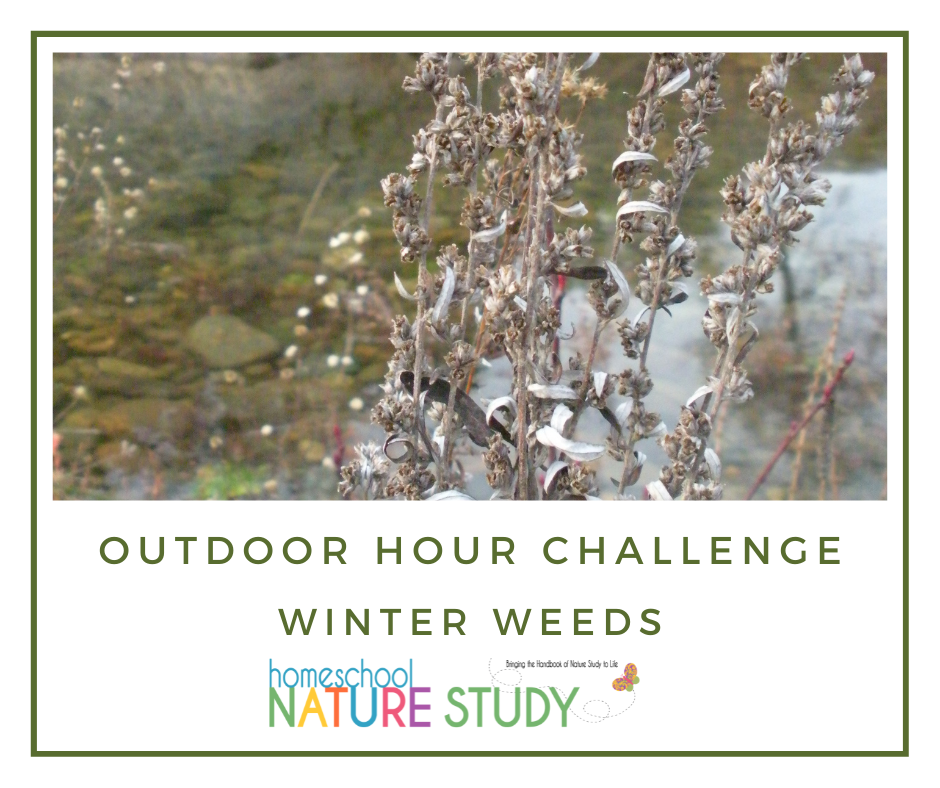 Getting Started With The Outdoor Hour Challenge In Your Homeschool Nature Study

Download your free copy of our Getting Started ebook and complete challenge #6. You may wish to make a list of weeds you observed in winter and then check the list during the summer to see if you can add some more entries.
Join The Homeschool Nature Study Membership For Support All Year Long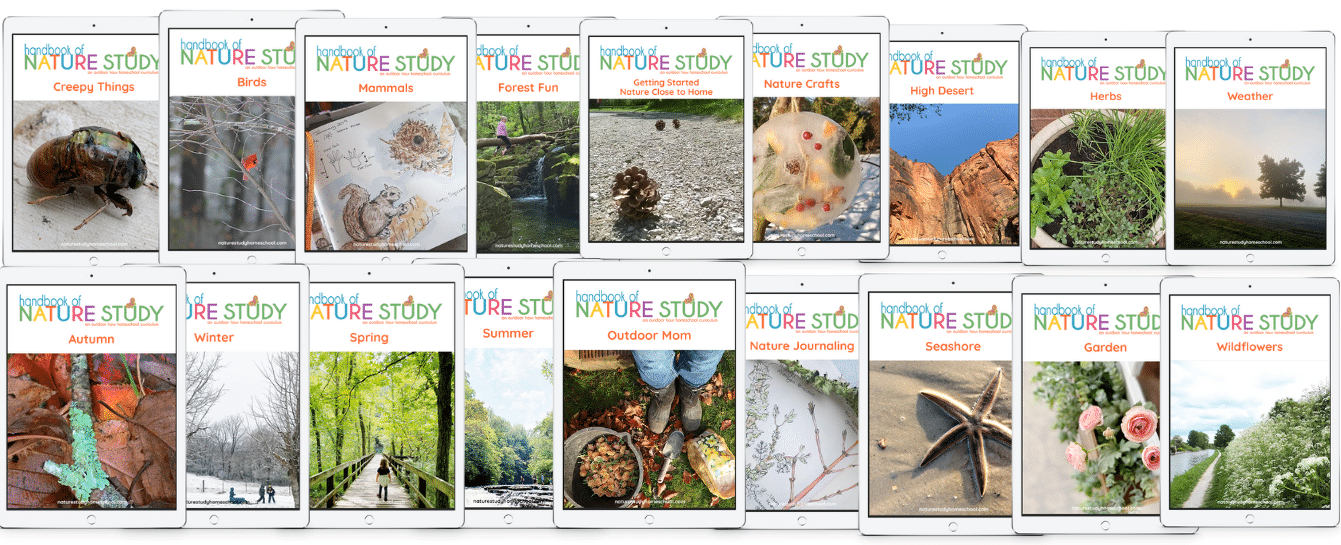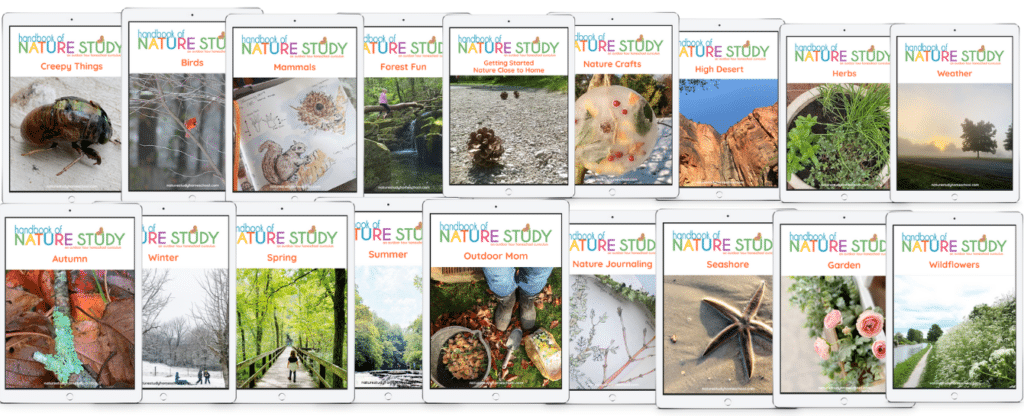 Connect With Our Homeschool Community On Social Media
Did you enjoy this Outdoor Hour Challenge? Be sure to tag us on Instagram @outdoorhourchallenge and use the hashtag #outdoorhourchallenge so we can see and comment!
This week's Outdoor Hour Challenge is from the Winter Wednesday Course and Curriculum.