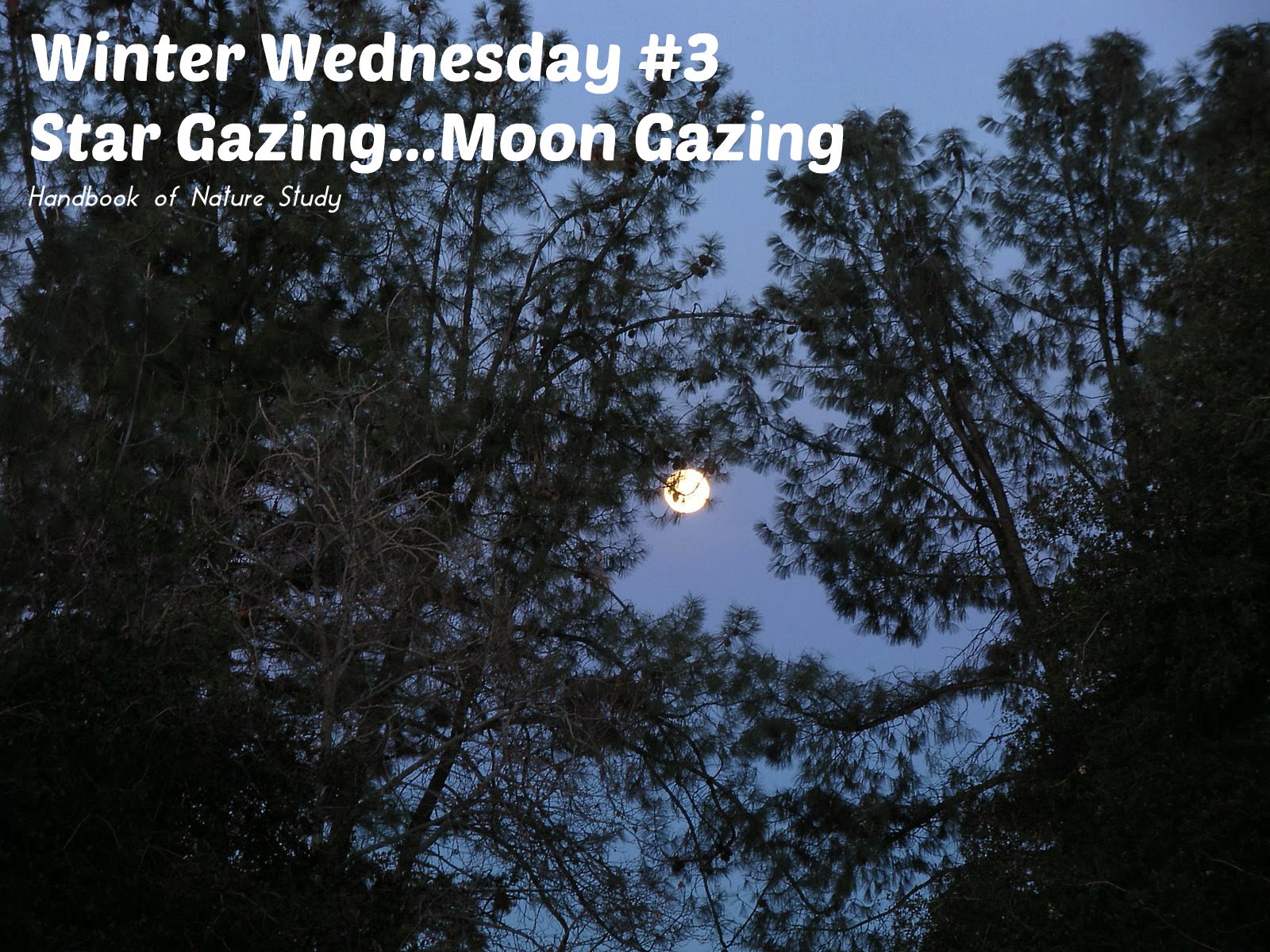 We took advantage of a few clear nights last week to view the moon and stars. It is a good thing too because this week we have had cloudy skies every night along with a really good soaking rain which we desperately needed. It was time to complete our Winter Wednesday – Winter Sky Challenge.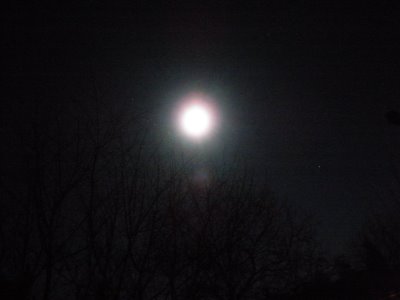 I have one son that has taken an intense desire to know more about the subject of astronomy since we started these night time session.

Several trips to the library and then a really good deal on a clearance book at Borders has feed his need to know more about the universe we live in.
We are working on learning some of the constellations visible during the winter months and in addition to the Discover Nature in Winter book, we have found the Handbook of Nature Study to be very helpful. There is a section starting on page 823 on the Winter Stars. I have heard talk around nature blogs lately that many view the Handbook of Nature Study as "old fashioned" and they prefer to use more "modern" books for reference. I do not find it to be outdated in the least. The clear explanations of the constellations in the Handbook of Nature Study make it an excellent first resource for families. For example: the lessons on page 820 explaining the North Star and the Big Dipper are clearly put down for anyone to follow and are timeless. The language used in the Handbook of Nature Study makes it enjoyable to read.
"After the polar constellations are learned, we are then ready for further study in the still earlier evenings of winter, when the clear atmostphere makes the stars seem more alive, more sparkling, and more beautiful than at any other period of the year."
Handbook of Nature Study, page 823
"Orion is one of the most beautiful constellations in the heavens. It is especially marked by the three stars which form Orion's belt, and the line of stars below the belt which form the sword."
Handbook of Nature Study page 825
Doesn't that capture your interest? We are looking forward to a few more nights of stargazing this winter.