Take some time this next week to get outside at night and enjoy a beautiful night sky homeschool nature study. Allow plenty of time for your eyes to adjust to the darkness and just enjoy gazing up at the heavens. Use some of these suggestions to get started with some simple night sky observations.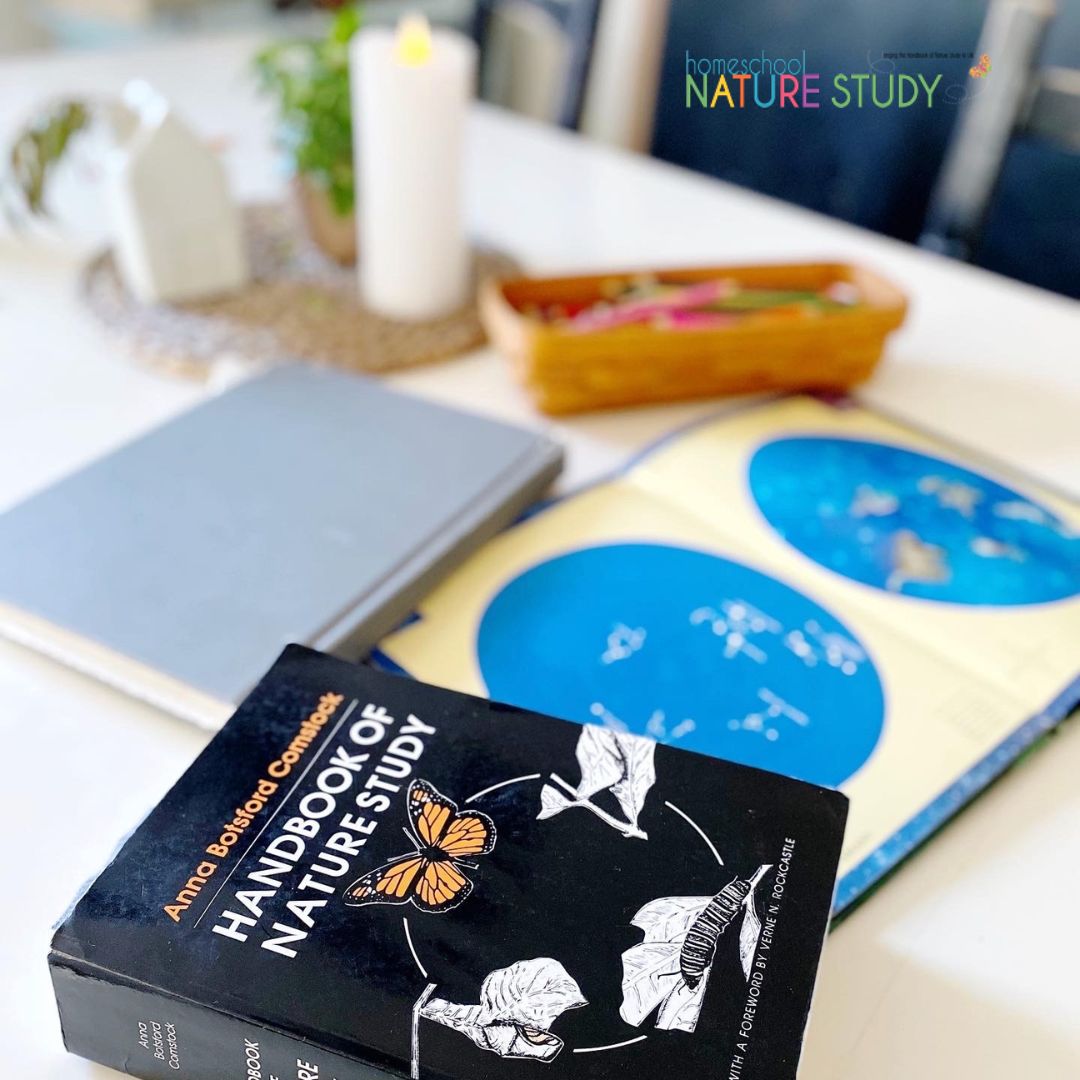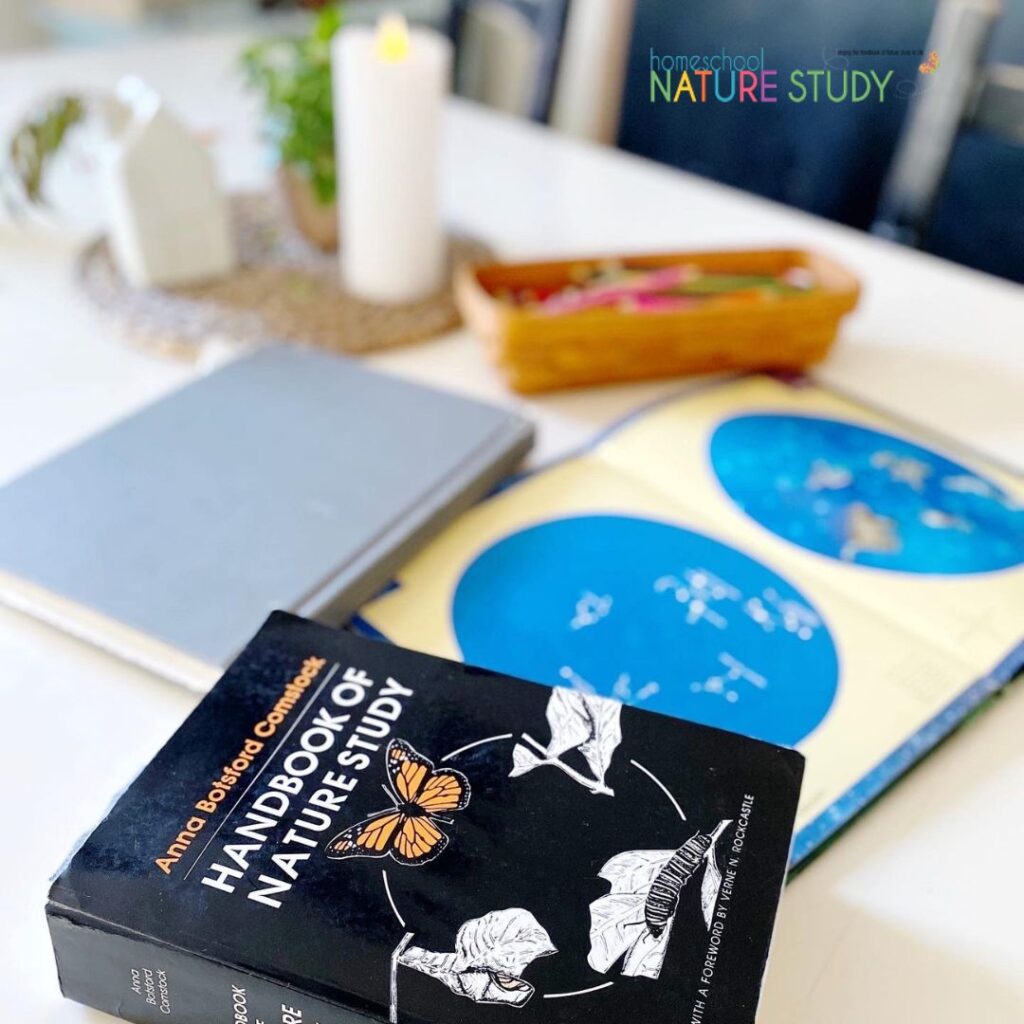 Spectacular Night Sky Nature Study Ideas for Your Homeschool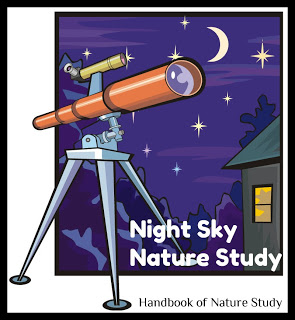 Outdoor Hour Challenge
Night Sky Study
Record your night sky observations using this free printable. Barb McCoy created it so you can get two simple journal pages from one sheet of paper. Print the page, cut it in half, and then staple at the top to make a Night Sky Journal. Print several pages if you want to create a larger journal.
Night Sky Journal Printable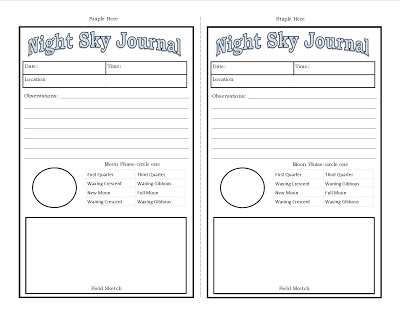 Night Sky Journal Printable Notebook Page
Please fill out the form, below, to receive your free night sky journal page!
Stargazing: Perseids Meteor Shower Homeschool Ideas
If you aren't familiar with the Perseid Meteor Shower, it is one of the brightest and longest-lasting meteor showers. And, it happens in August, so it's usually easy to view because the weather is warm, and the sky is likely to be reasonably clear.
Barb McCoy, founder of the Outdoor Hour Challenges, shares some Perseids Meteor Shower encouragement and a journal page:
Last weekend I visited with a friend who is also a nature lover. She and I talked about the night sky for a long time and how much joy it brings to us to view the magnificent canvas of stars each night. We shared stories of past experiences with viewing meteor showers and agreed that it is something to make time for even if it is late at night.
Our family was able to view the Perseid meteor shower over the last few nights…it doesn't disappoint! As soon as it is dark you can view a few "shooting stars" so don't think you have to keep your kids up too late. It is more spectacular later in the night but just getting your children aware of what is out there is worth the effort.
We also looked up the next full moon for August and marked it on our calendar. We noted last night's sunset and the time in our area..planning on checking it a few more times later in the month.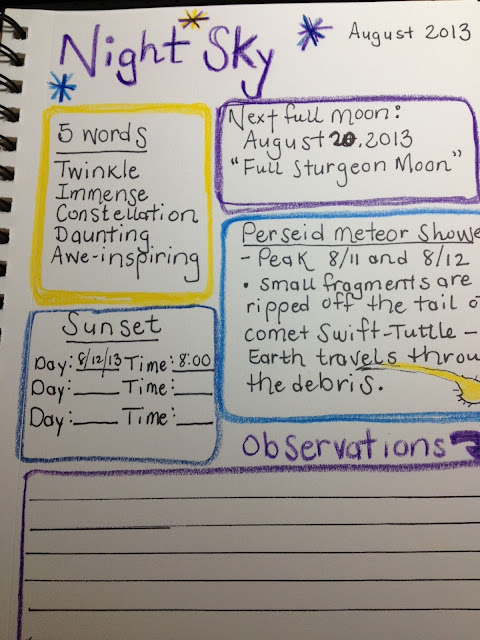 My nature journal entry is a work in progress and as the month goes by I will add more of my thoughts to the box I made on the bottom of the page.
Getting Started in Nature Study Suggestion

If you already own the Getting Started in Homeschool Nature Study ebook, complete Outdoor Hour Challenge #4.
*Note: the free Getting Started book has the first three challenges. Members enjoy all 10 Outdoor Hour Challenges.
Have a short discussion with your child about which aspect of the night sky they are most interested in and focus on that as long as they are interested…could be a week or the whole month.
Some night sky nature study ideas are:
stars
planets
meteors
or the moon
Complete the notebook page from the Getting Started ebook if you want a more formal record of your study.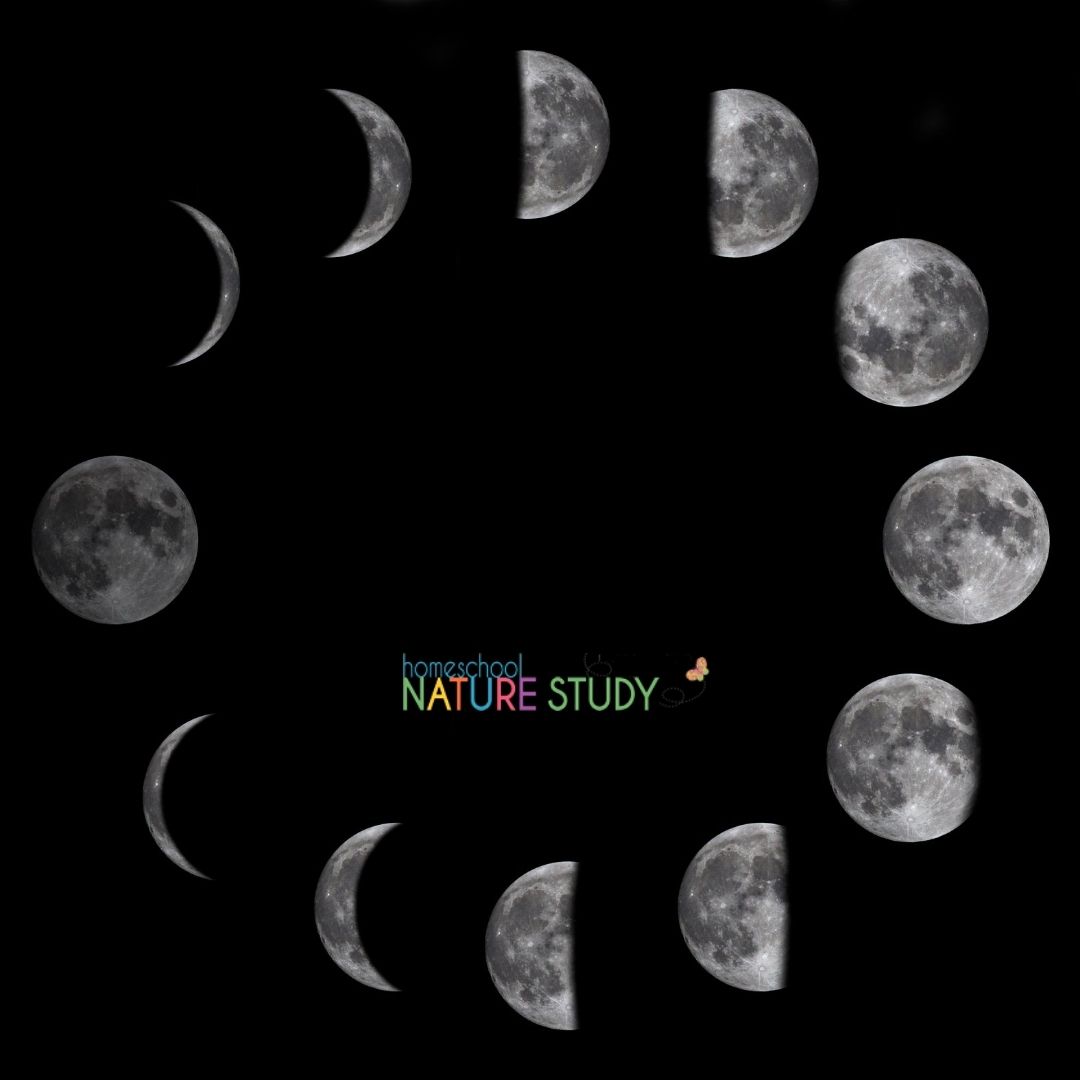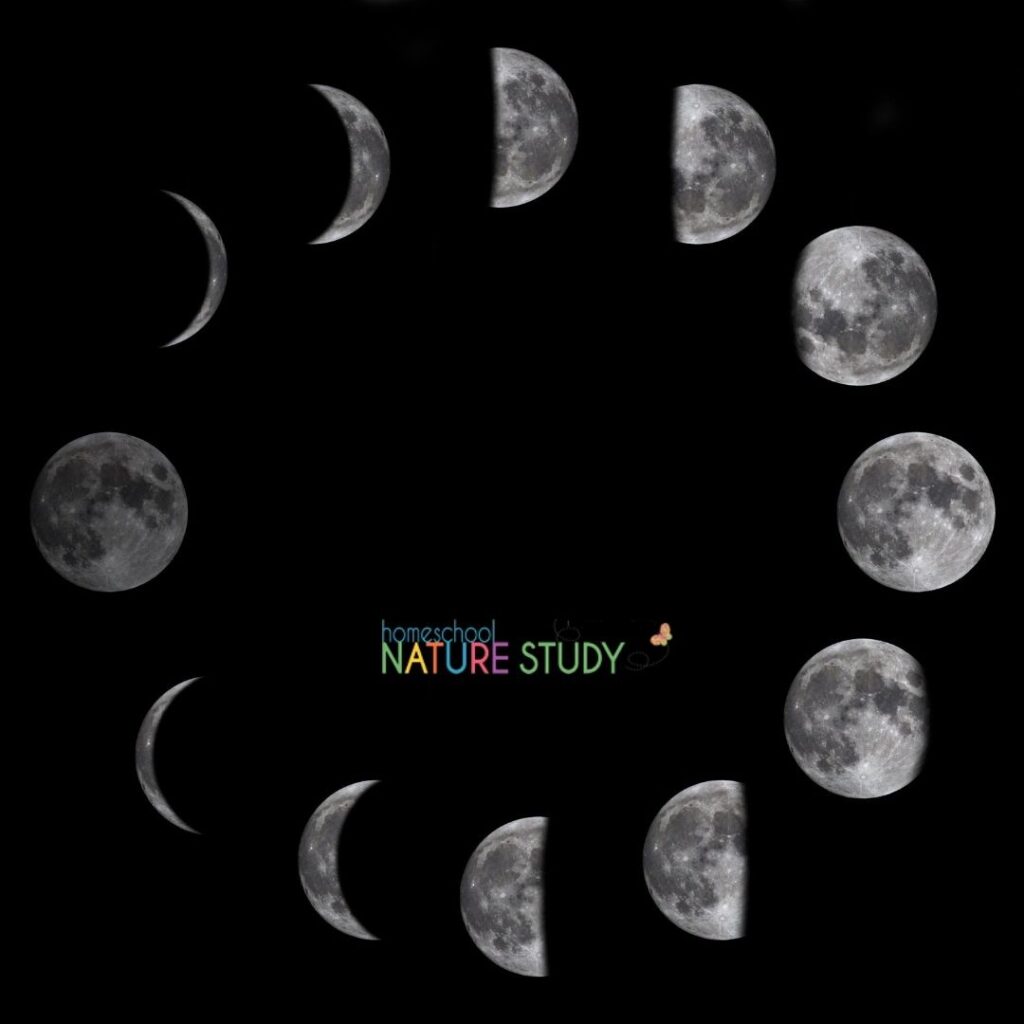 More Hands On Night Sky Homeschool Nature Study
You might also like these fun ways to learn about the night sky:
For even more homeschool nature study ideas, join us in Homeschool Nature Study membership! You'll receive new ideas each and every week that require little or no prep – all bringing the Handbook of Nature Study to life in your homeschool!
Enjoy the outdoors at night with your children. If you have early risers, you can even enjoy some time then. It is a special time to share together.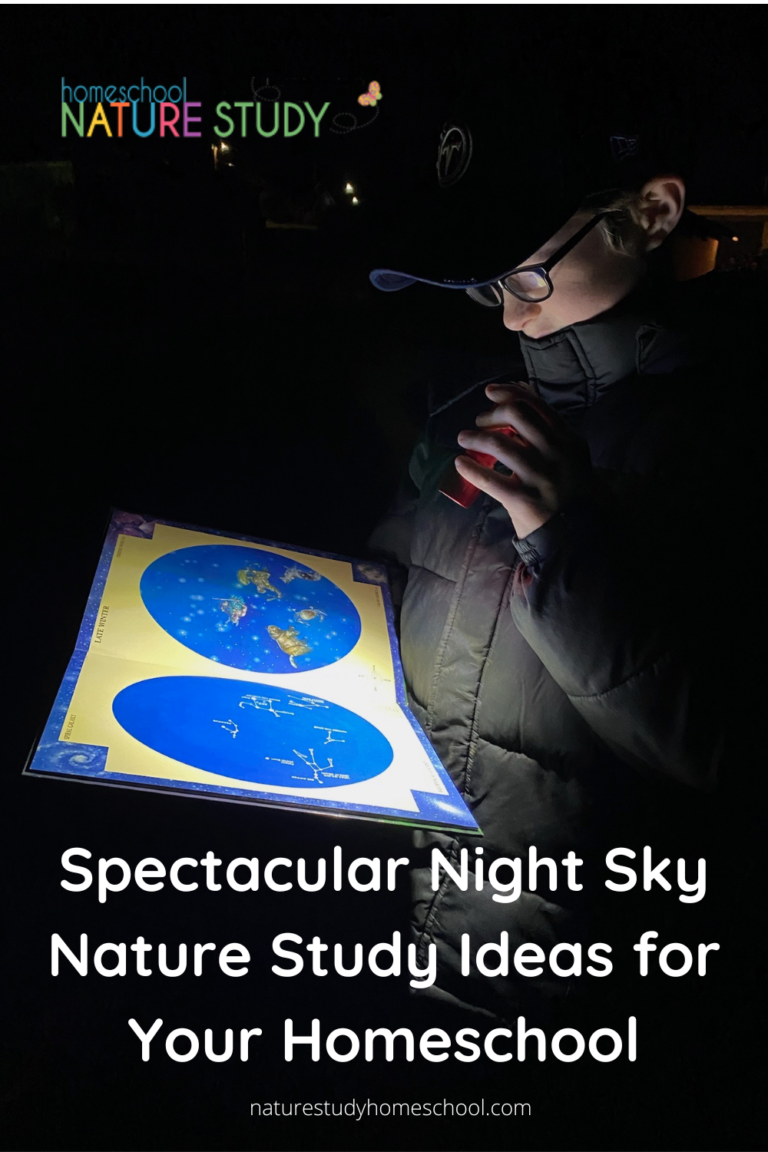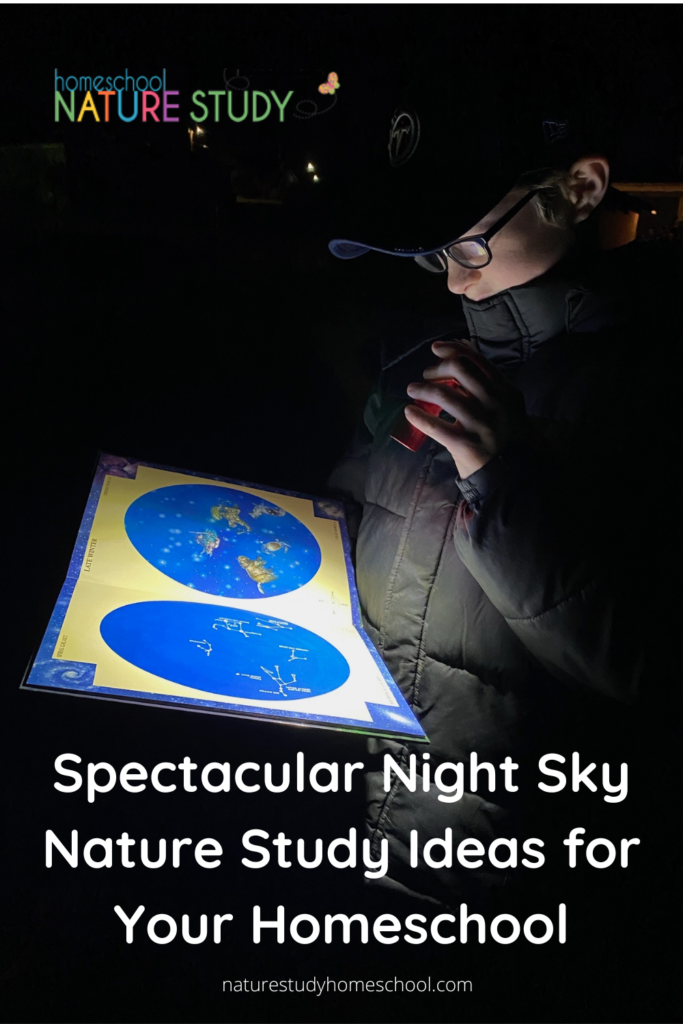 Be inspired. Be encouraged. Get outdoors!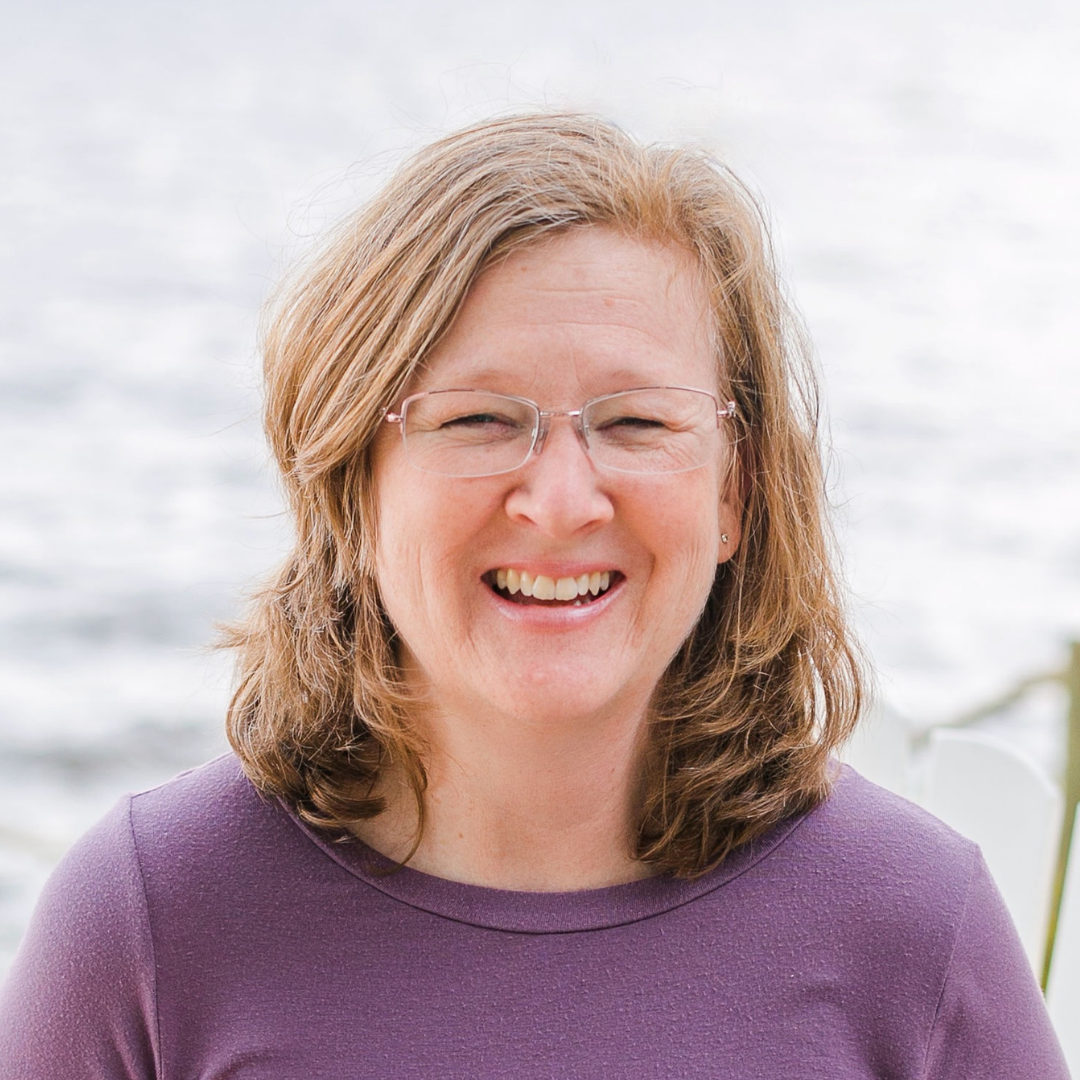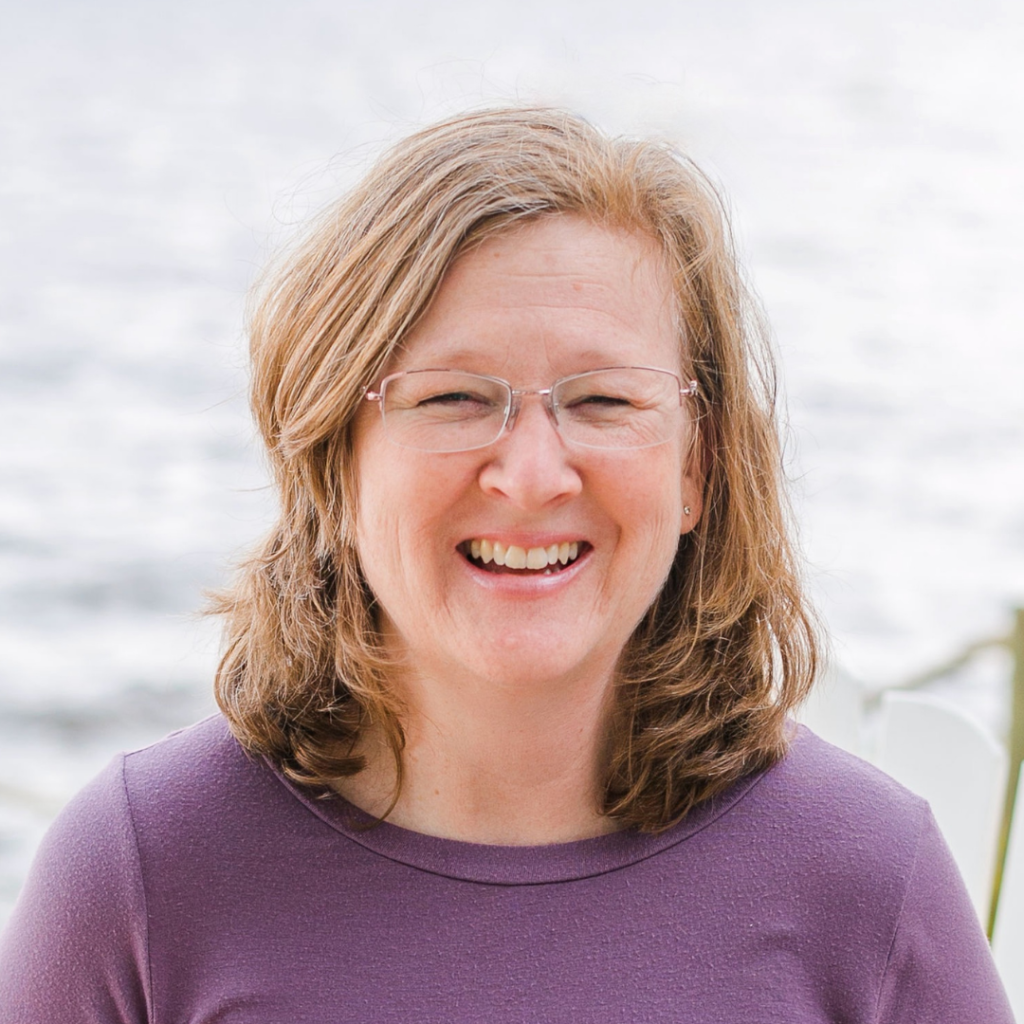 Tricia and her family fell in love with the Handbook of Nature Study and the accompanying Outdoor Hour Challenges early in their homeschooling. The simplicity and ease of the weekly outdoor hour challenges brought joy to their homeschool and opened their eyes to the world right out their own back door! She shares the art and heart of homeschooling at You ARE an ARTiST and Your Best Homeschool plus her favorite curricula at The Curriculum Choice.