Nature Goals 2021
3rd Quarter Update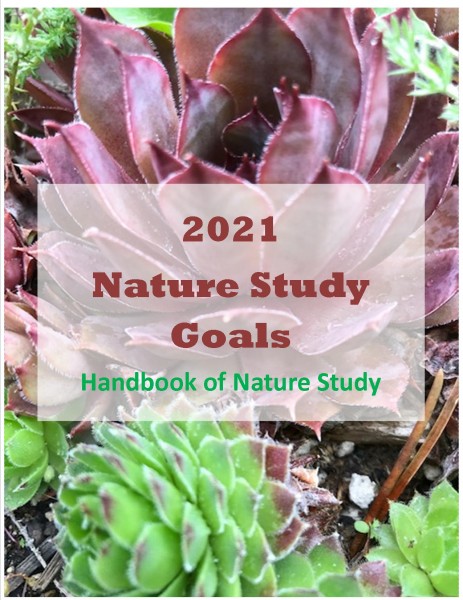 Our third quarter was super awesome. Summer always is the best season here in Central Oregon. The sunshine is abundant, the skies are clear, and the opportunities to be outside are endless. We filled our days with gardening, hiking, kayaking, and floating the river behind our house.
We spent the entire month of July sleeping in our backyard tent. Just spending that time outside at night adds to our awareness of the animals that share our habitat. I love hearing the coyotes, the frogs, the owls, and even the unidentified sounds of nighttime. Sleeping in a tent was not on the goal list but it definitely is an aspect of summer nature enjoyment in our family.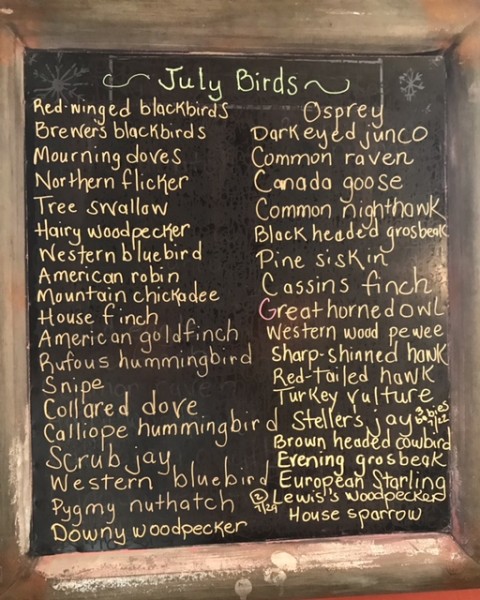 Nothing beats waking to the sound of birdsong.
So how did we do as far as working towards my actual nature goals for the year? I am sharing a bit about our progress below as a way to help encourage you to make your own goals. (There is a printable goal notebook page in the Member's Library.)
If you'd like to read this year's goal entry, you can click here: Nature Study Goals 2021.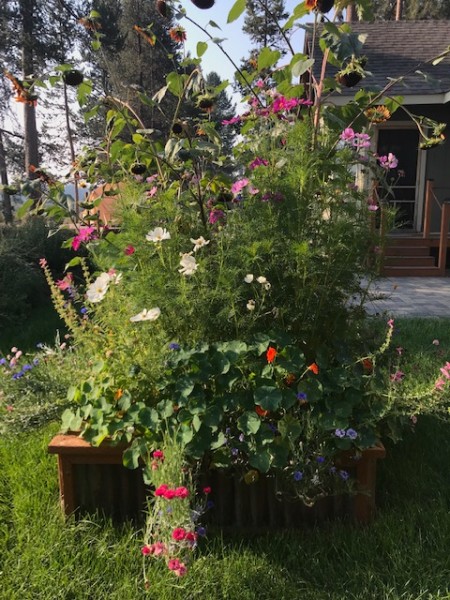 Backyard Habitat development:   
This quarter we saw an increase in wildlife in our backyard garden. July is the beginning of the bloom time for us and with that comes the bees, butterflies, grasshoppers, birds, toads, and squirrels. So many birds!
Our nesting boxes were busy with anxious bird mamas who were building and tending their nests. I love sitting quietly and watching as they fly back and forth, sometimes stopping briefing in the shrubs that line the edges of most of the backyard. We can watch the swallows feeding their babies with huge dragonflies they caught out over the river. The bluebirds stand guard on the fence posts before taking turns going off for food.
The squirrels have really made themselves at home at the back boundary of the yard. There are Belding's ground squirrels, golden mantle squirrels, and then gray squirrels. In addition, there are lesser chipmunks who are tiny little critters that move and hop as fast as any animal I've ever seen. They all frequent the ground under the bird feeders and then as the season progressed, they moved to the sunflower garden.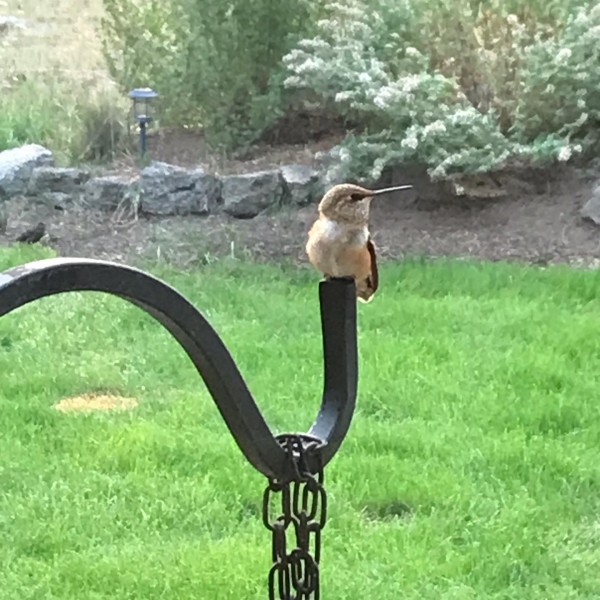 The biggest attractions to the yard in the late summer have been the water features. I have two birdbaths and three shallow saucers of water that I keep filled for the birds and other animals. Even the dog's water dish became a favorite for the birds to bathe in! I highly recommend making some water available in your garden to support the needs of the local wildlife.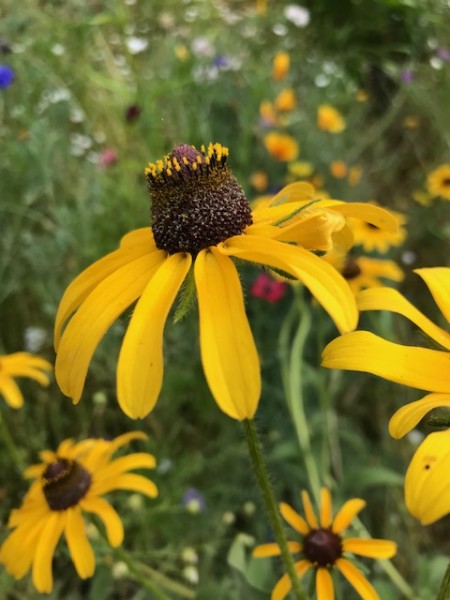 We have one small section that we are still going to plant next year in the back and larger section in the front yard. I will take the winter months to draw up some plans for those areas and of course I will consider the needs of the birds, insects, and other animals that live here in my neighborhood.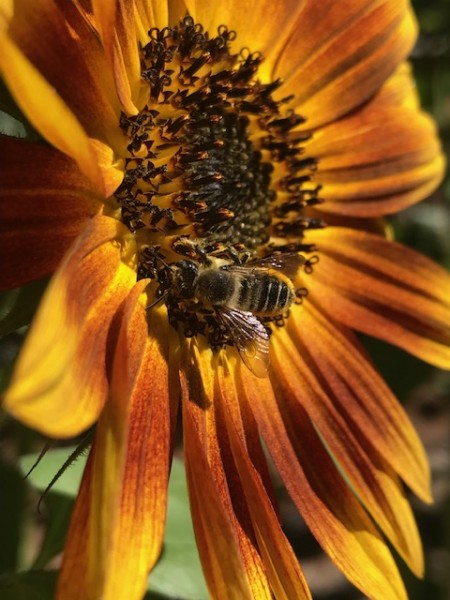 Local Hikes:
In searching for new local hikes, we discovered a new trail that we absolutely love! It is an extension of a hike we take frequently, just adding additional miles to an already gorgeous trail.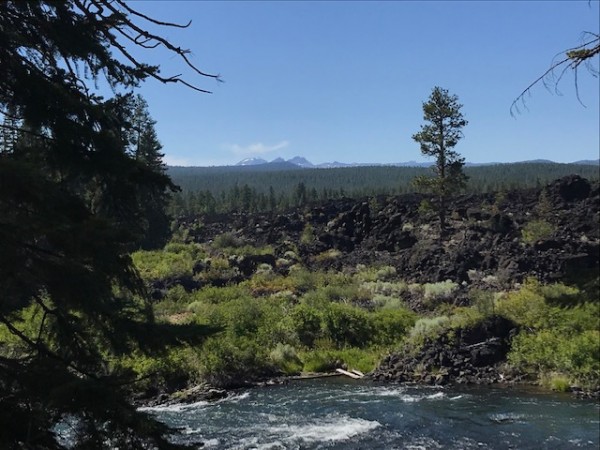 We have hiked this new portion two times now because we discovered a section that has a grove of aspens.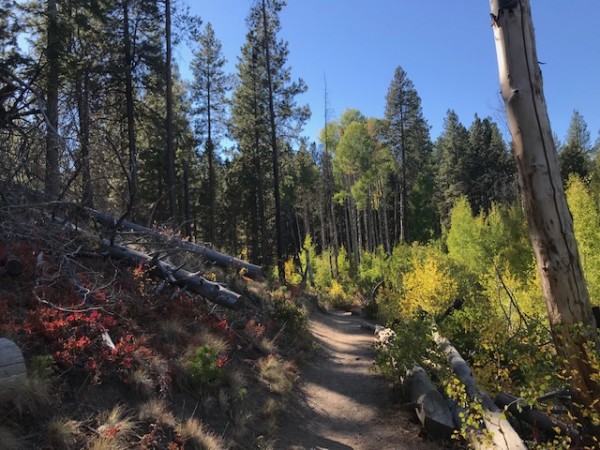 We wanted to revisit the place to see if the aspens had turned color, but we were a bit early. I'm not sure if we will be able to hike it again but it is definitely on the list for future adventures.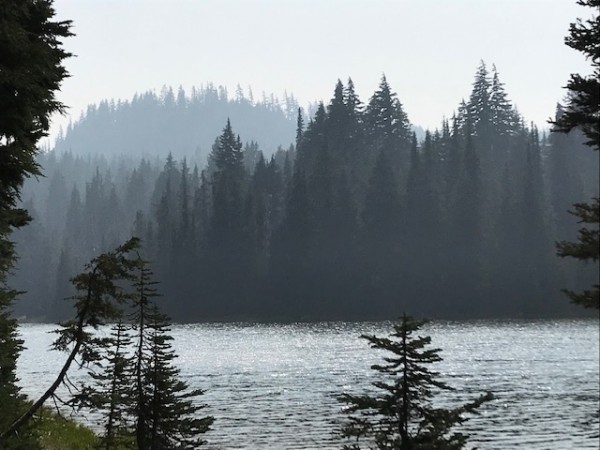 Looking at my notes, I realize that we did actually did quite a bit of hiking locally despite the presence of wildfire smoke for much of August. It helps that my daughter and her husband came to visit, and they are always eager to hike here in Central Oregon.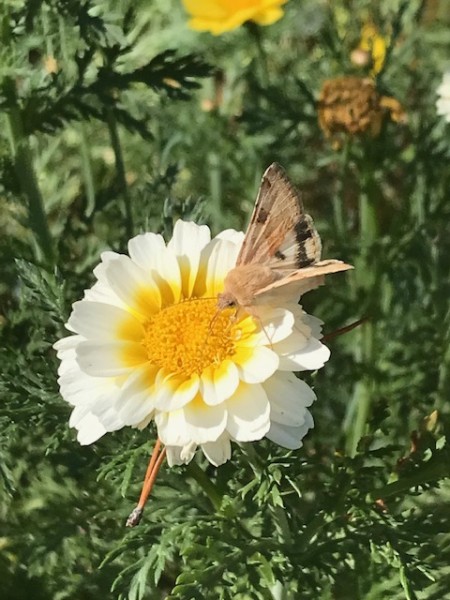 Make notes in field guides
I am continuing to keep notes in my field guides. In fact, it makes my so happy when I'm able to mark a new bird we observe or a new wildflower we identify. I wish I would have started this a long time ago.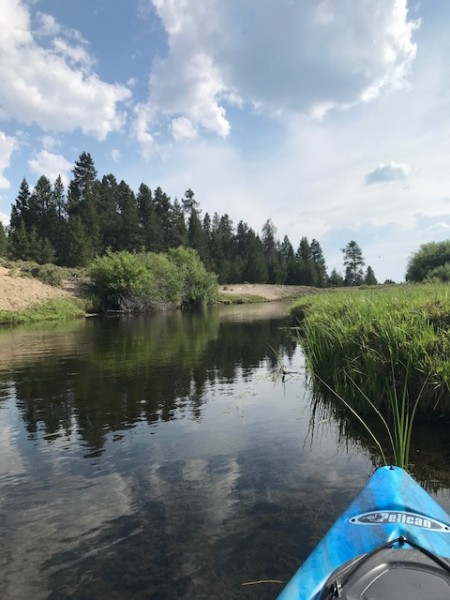 Go camping:
We had a fantastic camping trip to the Oregon Coast in August. Newport, Oregon is such a fun place with so many attractions. We had perfect weather with plenty of sunshine for our adventures.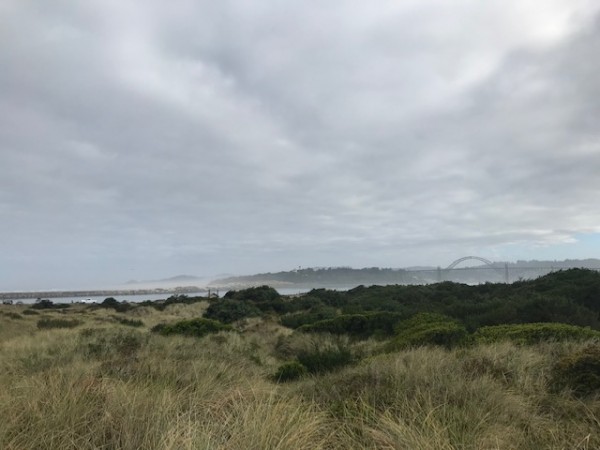 We spent an afternoon walking along a back road that parallels the coast and has vantage points for looking out over the rocky shore. Guess who made an appearance? The gray whales were close to shore, and we could clearly see them spouting, their tail fins, and sometimes their backs as they moved through the ocean. It was so much fun!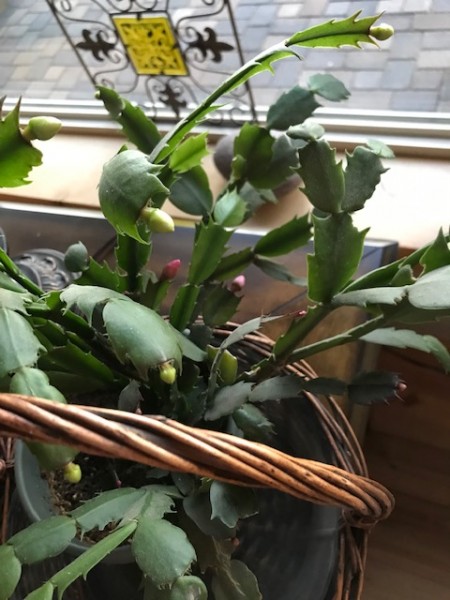 Learn about succulents
My love for succulents has greatly increased this year. I have been nurturing quite a few plants indoors which has helped me appreciate the variety of succulents there are in the world. I did some transplanting of succulents in my rock garden and so far, they are all doing well. They multiple rather fast so transplanting seems like a great way to spread them without much hassle or cost.
How are your nature goals progressing? Do you need to make specific plans during the 4th quarter to achieve a particular goal? Don't give up!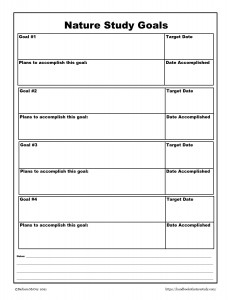 Look for the Nature Study Goals printable in your Member's Library.
You can join as an Ultimate Naturalist Library member and immediately have access to hundreds of nature study ideas and printables.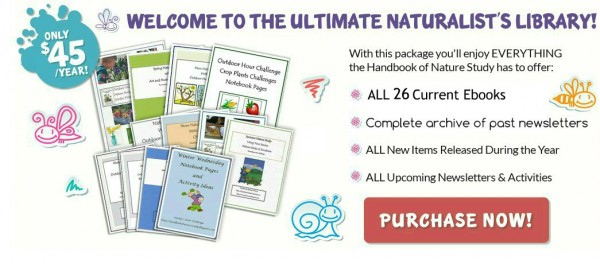 Click the graphic above to see the complete benefits of a membership.
Use the discount code NATURE5 for $5 off an Ultimate Naturalist Library membership!
Please note that I will be retiring at the end of 2021 and the library will be retiring s well. If you join as a member now, you will have full and complete access until that time to download and save any items you wish to use in the future.