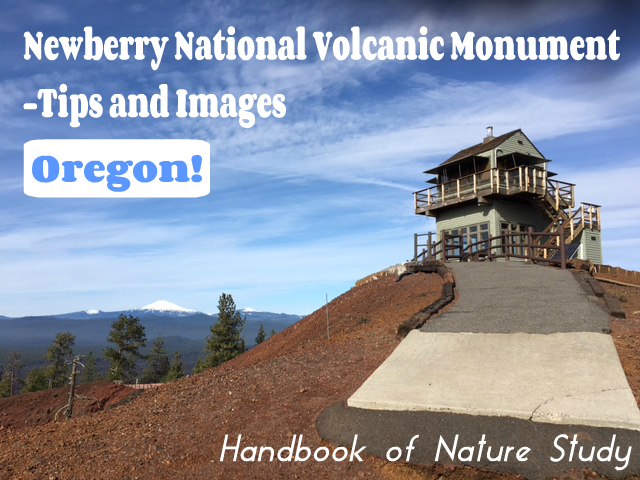 Newberry National Volcanic Monument
We were visiting the Bend, Oregon area and on a whim we decided to explore the Newberry National Volcanic Monument. We looked up on the internet and saw that the Lava Lands visitor center (just off Hwy 97) opened at 10 AM so we made our way there just after they opened. (Their season ends on 10/31 and they open again 5/1.)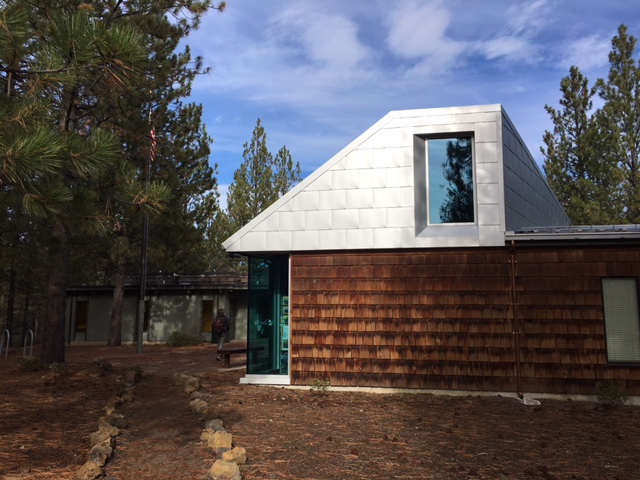 It was a rather small center but the volunteer docent that was working that morning gave us the pertinent details to make our trip educational and enjoyable. It was a big help! It is always amazing to me how learning from someone who is passionate about something makes it twice as interesting. He made the information practical and knew just how much detail to go into as he explained what we would see and what we could experience.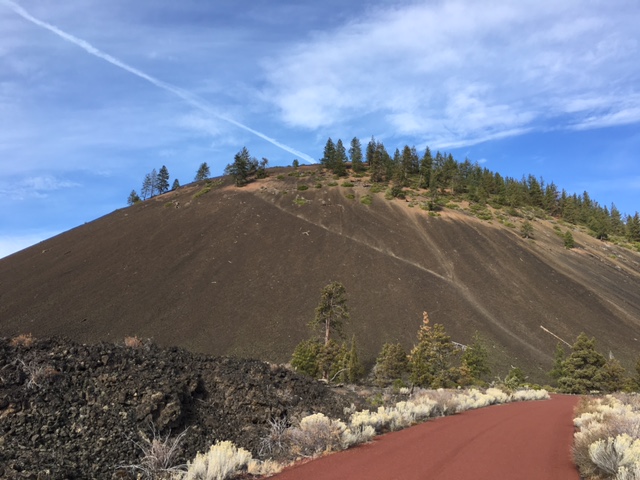 We started off by driving up to the top of the Lava Butte in our car. You are required to have a car pass at this time of year but in high season you need to ride the free shuttle to the top because of limited parking. There is a short trail that takes you around the crater's rim and you can visit the working fire lookout. We were intrigued by the red road that wound its way up to the top of the butte.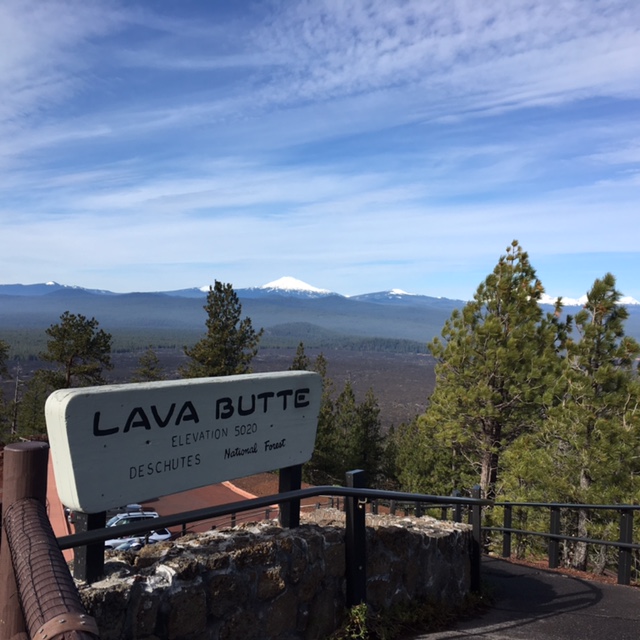 It was sunny but near freezing temperatures the day we visited so we bundled up before our hike. The views of the surrounding landscape and volcanoes and peaks was awesome. After the wonderful explanation by the docent at the visitor center, we could recognize the natural features he had shared with us using the model.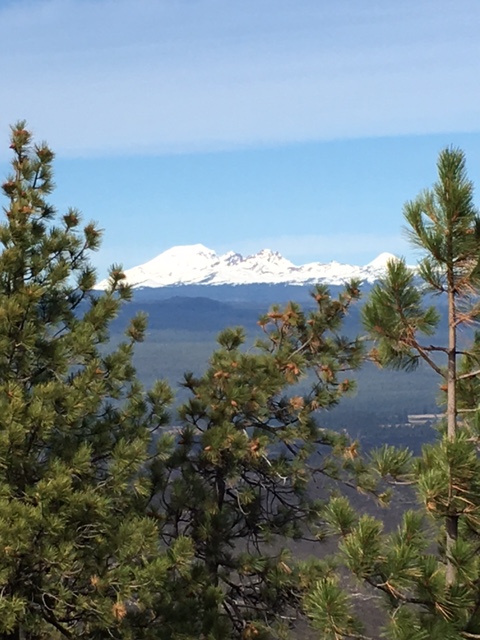 Here is a view as we drove up the road and looked towards the Cascades.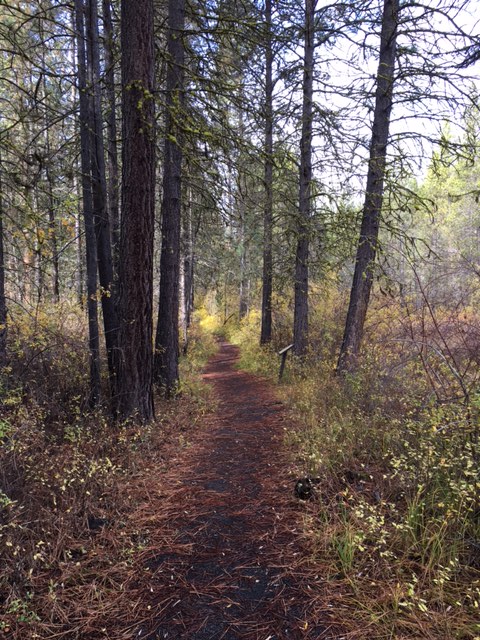 Our next stop was to drive the short distance to the Benham Falls parking lot. These were not really "falls" but rather a series of rapids in the river. It was a really nice day for a hike so we enjoyed just seeing something new.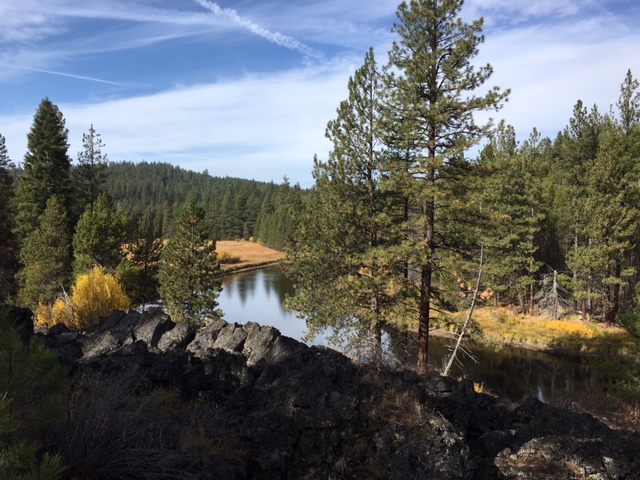 On this day, we had the trail and river to ourselves. Besides the solitude, I think my favorite thing about this hike was the peaceful river and the volcanic rocks. If we have packed a lunch, we would have hiked further but we will have to do that another time.
For a spur of the moment trip, this turned out to be a very enjoyable day.
Things we need to do on subsequent visits:
Tips:
There is an entrance fee. If you hold an annual pass from the national park service, this will get you in!
Check the website for the visitor center hours before you visit.
Restrooms at the visitor center.
Closest towns are La Pine and Sunriver.
You can read more of my national park entries by following these links: