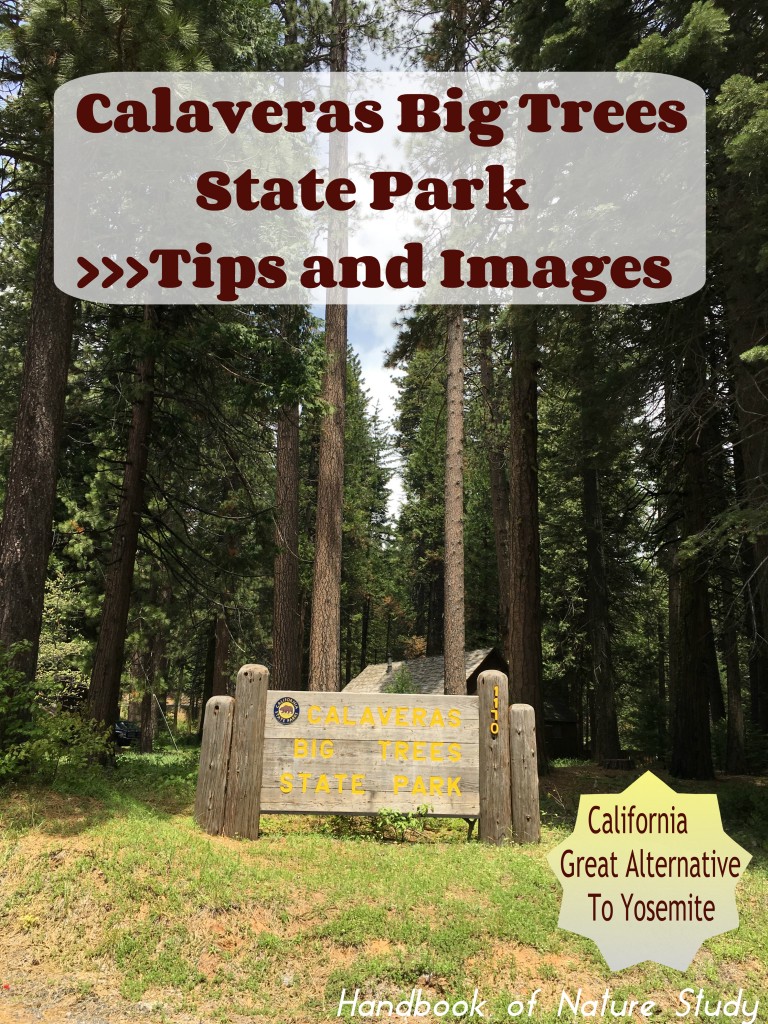 We had the chance to camp for a few days at Calaveras Big Trees State Park. We waited too long and we couldn't get a campsite at Yosemite National Park so we decided to try Calaveras as an alternative (the parks are about 80 miles apart). If you are looking for a spot to camp and hike under the tall trees, this is a wonderful place to do it. Of course, there are no spectacular waterfalls at Calaveras but there are lots of trees, wildflowers, and a river to satisfy your nature loving spirit. Yosemite National Park has three groves of sequoia trees and Calaveras has two main groves – the North and the South groves. We hiked both groves during our visit.
I have visited many of California's sequoia groves in my life time but the South Grove at Calaveras Big Trees is my favorite because of the quietness and wildness of its location. It takes effort to get there on a hike of around four miles round trip after a nine mile drive from the park entrance but that makes it less crowded so you can enjoy the natural beauty of a ancient sequoia grove.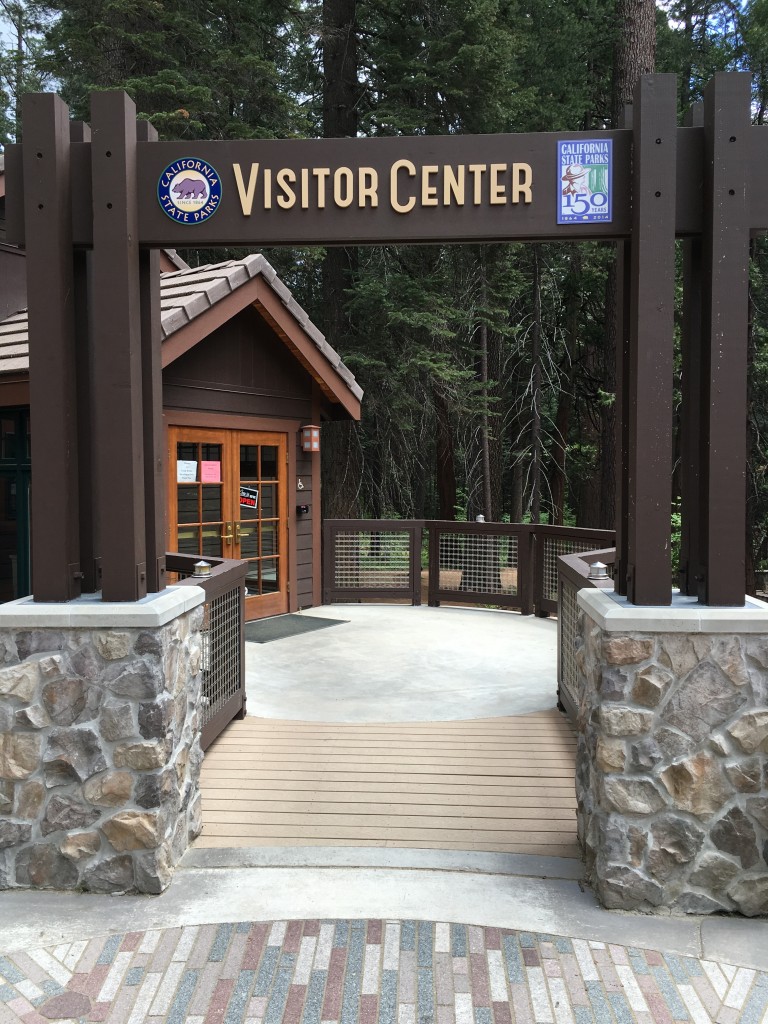 Take a quick stop at the visitor center before you head down the road to the grove. I loved this visitor center because of its very well down exhibits that provide a decent background to the sequoia story, the local habitat, and the cultural information about this area.
Now you can drive down to the trailhead, perhaps stopping briefly at the view point. The hike to the South Grove starts at a large parking lot adjacent to a picnic area with restrooms. There are no sequoias here but the forest is full of tall pines and cedars and a creek. Across the creek you start the trail to the South Grove. I picked up the interpretive trail guide for fifty cents at the visitor center but there are some at the trailhead as well.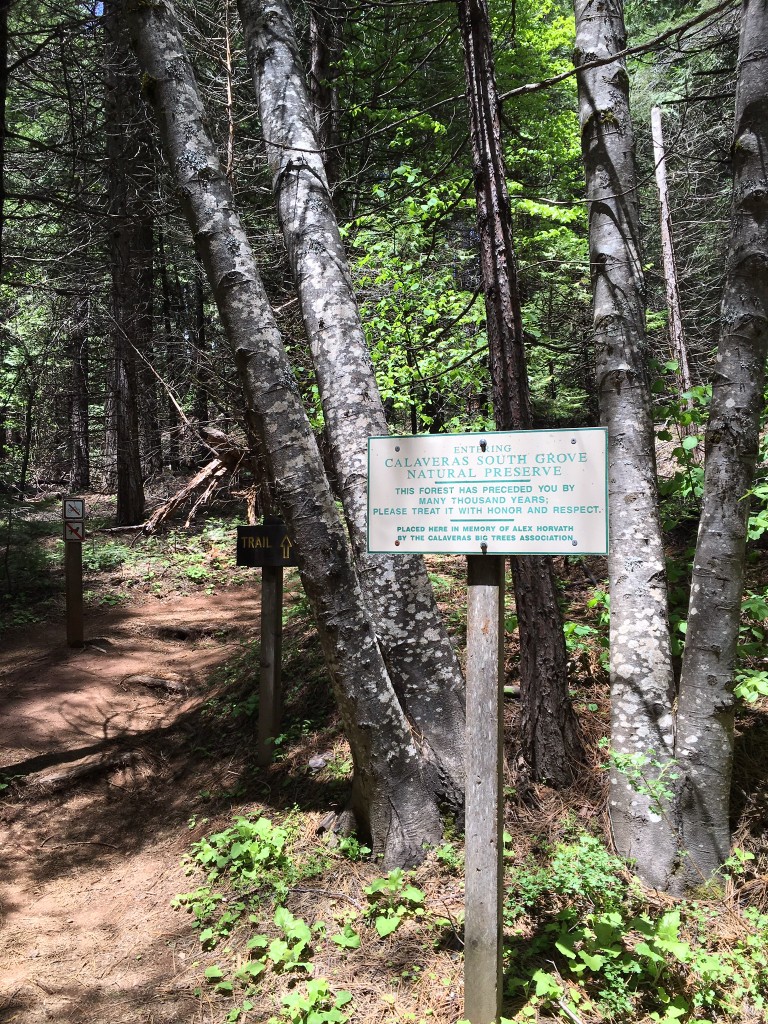 Now the hike! It was a good trail that isn't too steep…gradual incline. If you are using the interpretive guide, it will describe some of the specific things you are viewing along the way to the actual grove and then a little background and information about certain trees as you hike the loop. We encountered a handful of people during our hike and it felt as if we were there all on our own. I love that!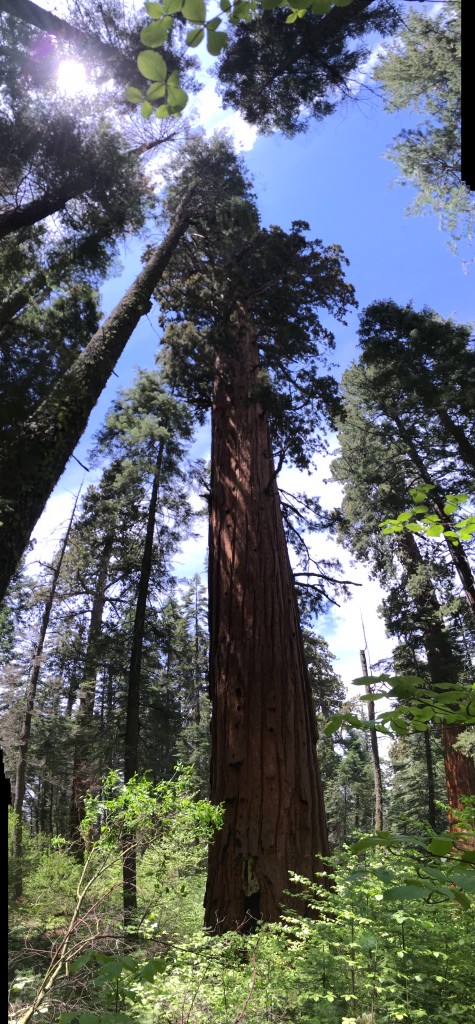 We had a friend along with us that had never seen sequoias before and it was interesting to hear her comments about the massive size of these trees.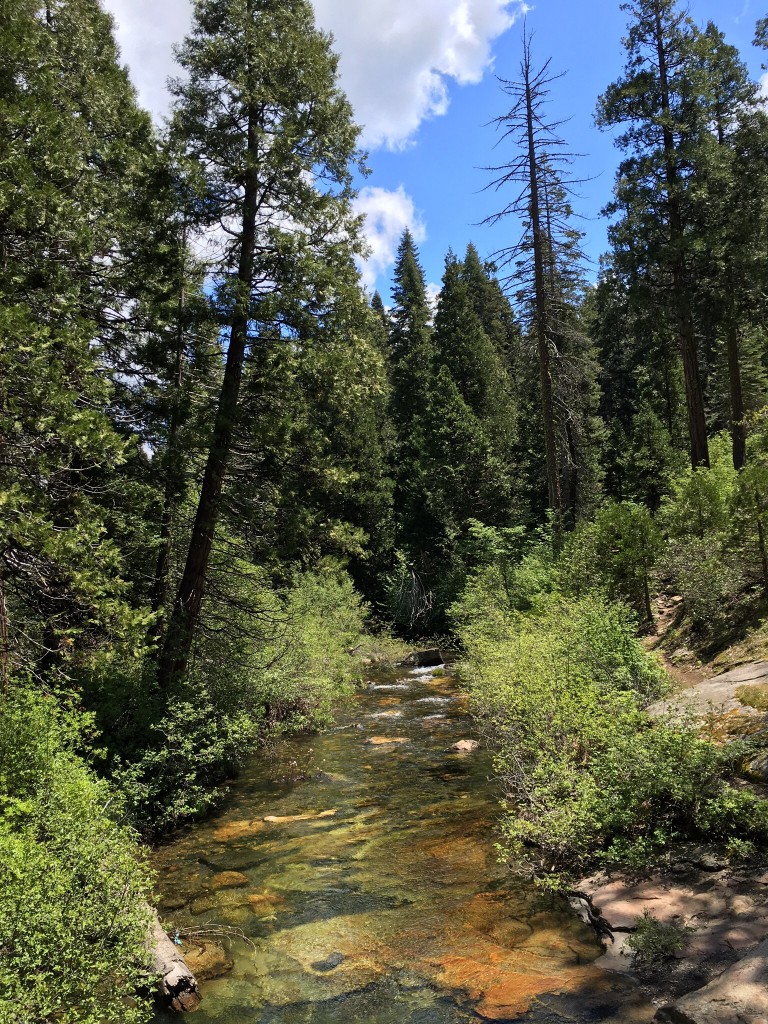 The quiet is broken only with babbling creeks and birdsong. Imagining these trees growing for thousands of years boggles the mind. We learned a lot about the sequoia life cycle on this hike, the interconnected web of seed dispersal that includes a certain squirrel and a beetle, and the value of a good fire to the stability of this forest ecosystem. We also saw a snake!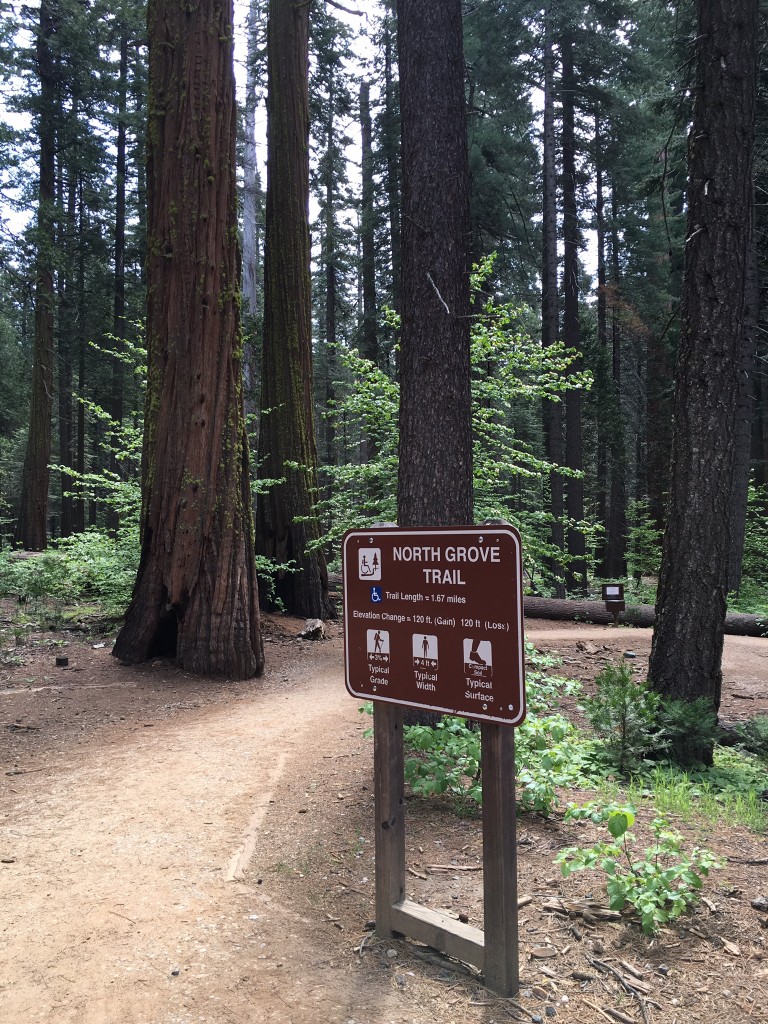 If you want to see some sequoias and are not wanting the crowds of Yosemite, this is a great alternative place to visit. There are two large campgrounds if you like to camp. We stayed at North Grove and it was very pretty. There was a creek running through the camground and there were places for kids to dip in a net to catch a minnow or a tadpole. The large meadow adjacent to the campground has a boardwalk across it so you can walk out and enjoy the plants, insects, and other sights in this habitat. Please note that the main highway runs alongside the campground and it might be smart to check the area map when you are making your reservations to see if your site backs up to the road. We could hear the cars go by from our site but it wasn't distracting.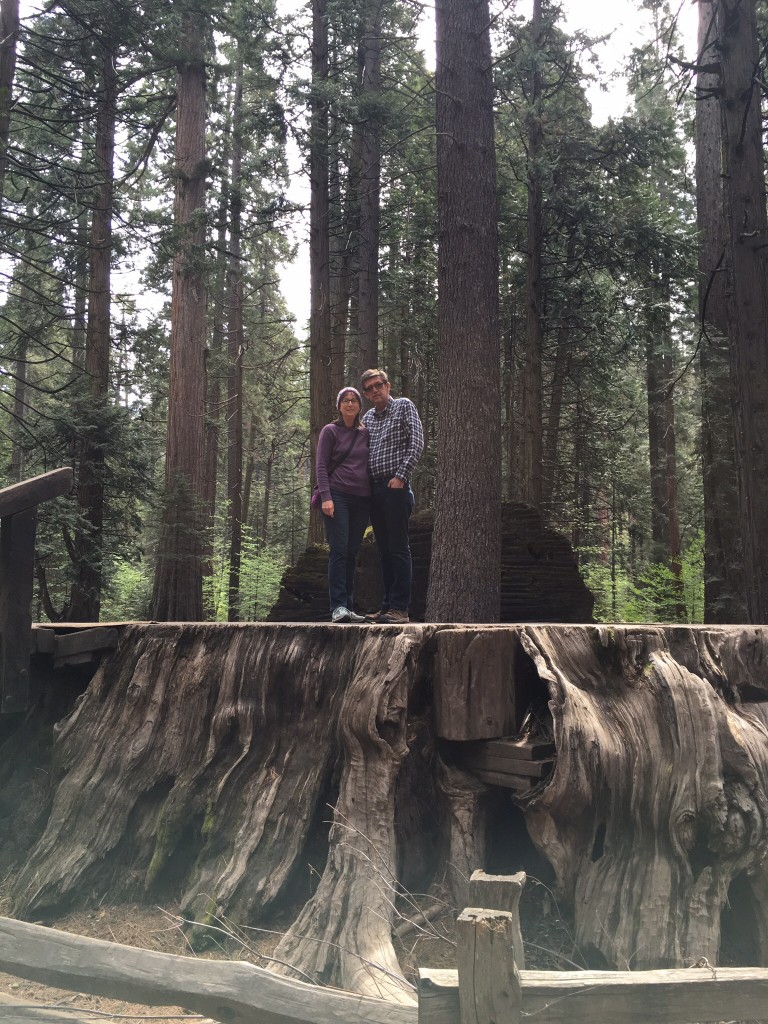 Here is the obligatory image from atop the big stump (Discovery Stump). We enjoyed our stay at the park and highly recommend it to families who are looking for camping, hiking, and exploring in Northern California.
Additional Tips
Distances: From San Francisco – about 150 miles. From Reno, Nevada – about 125 miles. From Sacramento- 100 miles. From South Lake Tahoe- about 90 miles (gorgeous drive!)
There is a fee to get into the park for day use.
It does snow here in the winter so you will want to check the park's website for information on road closures.
In winter, there is a warming hut for those that use the trails for snow shoes and skiing.
Towns near-by for hotels, restaurants, and gas: Arnold, CA and Murphys, CA.
You can read more of my national park entries by following these links:
Save