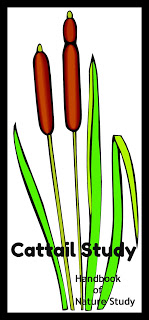 Outdoor Hour Challenge
Spring Series #5
Spring Cattail Observations
"It is an interesting process to take apart a cattail plant; the lower, shorter leaves surround the base of the plant, giving it size and strength. All the leaves have the same general shape, but vary in length. Each leaf consists of two parts; the free portion, which is long and narrow and flat toward its tapering tip but is bent into a trough as it nears the plant, and the lower portion, which clasps the plant entirely or partially, depending upon whether it is an outer or inner leaf."
Handbook of Nature Study, page 500
Inside Preparation Work:
Read pages 500-502 in the Handbook of Nature Study if you have not done so before. It might also be beneficial to read it again this season and highlight the parts that contain information about the leaves of the cattail plant. We will be focusing this season on where the cattail grows and what the leaves look like as they grow up from the plant. Prepare yourself for this week's outdoor time by reading #1, #2, #4, and #5 suggestions for study on page 502.
Note: If you are using the free version of the Handbook of Nature Study, the cattail section starts on page 551. If you are using the free version from HomeschoolFreebies, you need to look in Plants and Trees, page 65. (Thanks Angie.)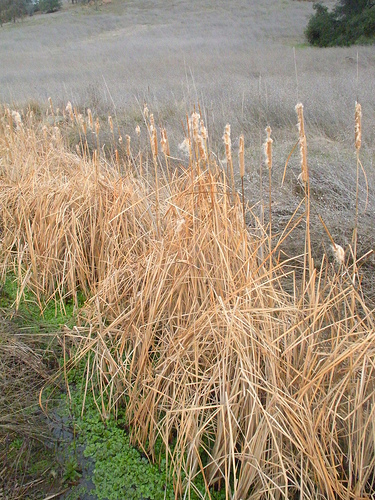 Outdoor Hour Time:
Enjoy your outdoor time this week at your cattail spot. If you have been participating in the year-long cattail study since last autumn, you will know just where to look for cattails. Use the suggestions from the Handbook of Nature Study to talk a little about the habitat where your cattails are growing.
Please note: If you do not have any cattails to observe in your area, you may wish to choose another local plant to observe in each season throughout the next year.
Some Suggestions for a Spring Cattail Study
How wide a strip of land do the cattails cover?
Are they near a stream, brook, or pond?
Observe the kind of soil where your cattails grow.
How are the leaves arranged-growing opposite or alternating?
Describe the leaves' texture, color, shape.
Have your child make as many observations as they can during your outdoor time of the cattail. (Keep it fun.)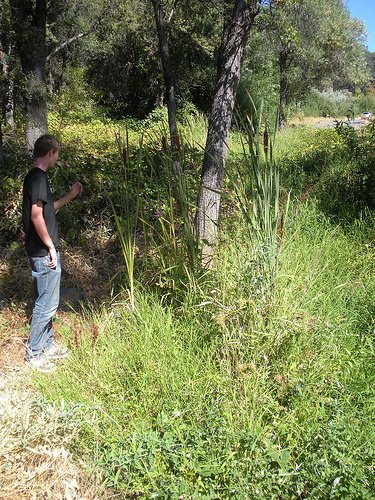 Follow-Up Activity:
Make sure to allow some time after your outdoor hour to discuss any subjects that your child finds interesting. Encourage the completion of a nature journal entry recording your observation of your cattails. You can use the notebook page created for the Spring Series ebook, the notebook page from Autumn, a blank page.
Make sure to encourage your child to sketch the cattail leaves. Also try to include a little of the habitat that your cattails are growing in during this season. Include in your sketch any insects, birds, or animals that you observed near your cattails during your outdoor time.
If you would like all the Spring Series Challenges in one book, I have an ebook gathered for you to purchase for your convenience. The ebook also contains art and music appreciation plans for the winter months as well. Please see this entry for more details: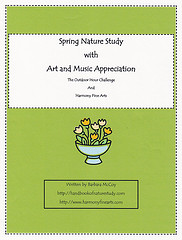 Spring Nature Study with Art and Music Appreciation