Ultimate Naturalist Library Membership
Sale and Discount Code!
We've had a great summer here in Central Oregon. There have been so many things learned about new birds and plants! I hope that you had a great summer of nature study too.
At the start of this last season here on the Handbook of Nature Study, I'm offering a large discount to new members. Please read the information below because I need you to be aware that the website and the member's library will only be available until 12/31/21. At that time, I'm going to be going into full retirement and shutting the website off.
Note: If you did not read the post about the plan for the Handbook of Nature Study for the rest of the 2021 calendar year, here's a link that you should read:
Plans for the Outdoor Hour Challenge: September 2021 through December 2021
Members to the Ultimate Naturalist Library will have access to all the ebooks, newsletters, and printables until 12/31/2021.
In anticipation of the shutting down of the website, I highly encourage members to download and save any materials you wish to use in the future.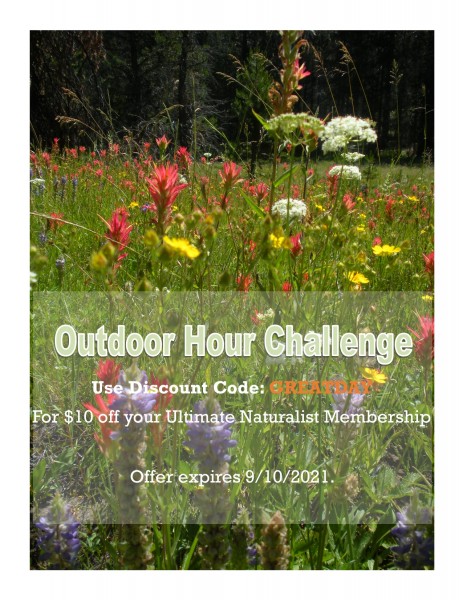 Please take advantage of the discount code to gain access to the complete library until 12/31/21.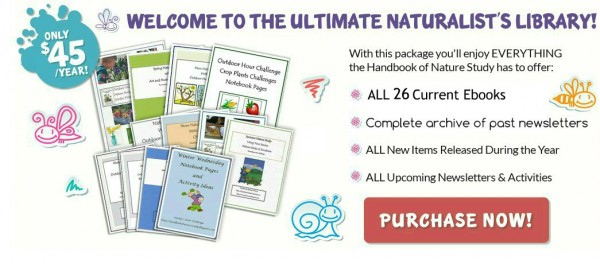 Discount code: GREATDAY
This code will give you $10 off an Ultimate Naturalist Library membership.
This code will expire on 9/10/2021.