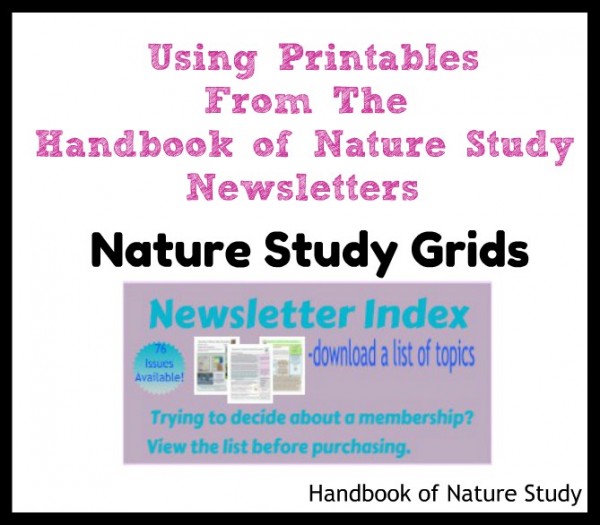 Using Nature Study Grids
One of the most common stumbling blocks to creating a nature journal page is the curse of the blank page. I have felt it myself. As you open your nature journal and gather your art supplies, suddenly you face the blank page and your mind also goes blank. You can't think of what to do or where to get started.
This is the perfect time to use a tool from the Handbook of Nature Study newsletter!
Many issues of the newsletter have a printable nature study grid that can help get you over the hump of starting with a blank page. Print the grid and cut it out, then adhere it right on the page. Choose one or more of the prompts to do while you're outside and then come back in to record your results.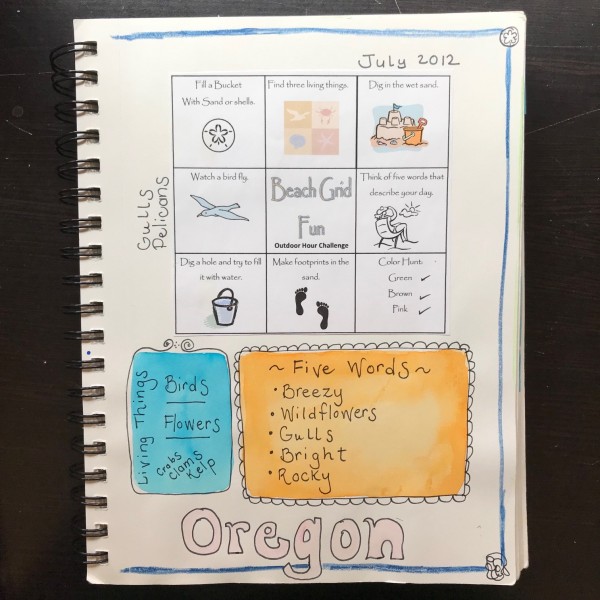 You can check the boxes off.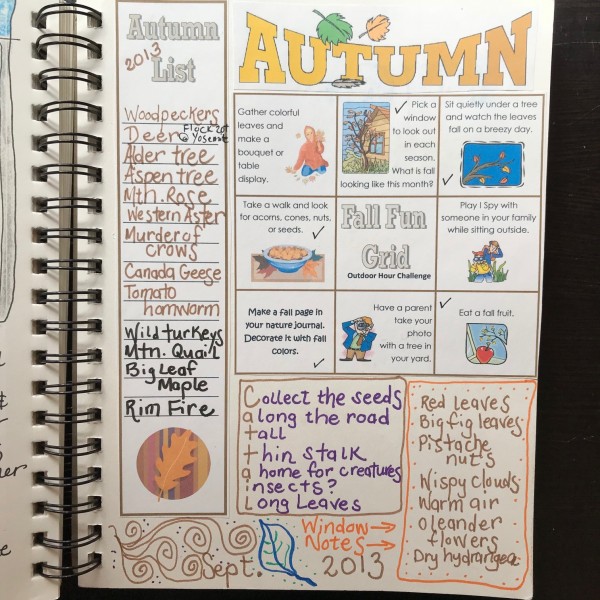 Make notes about what you accomplished.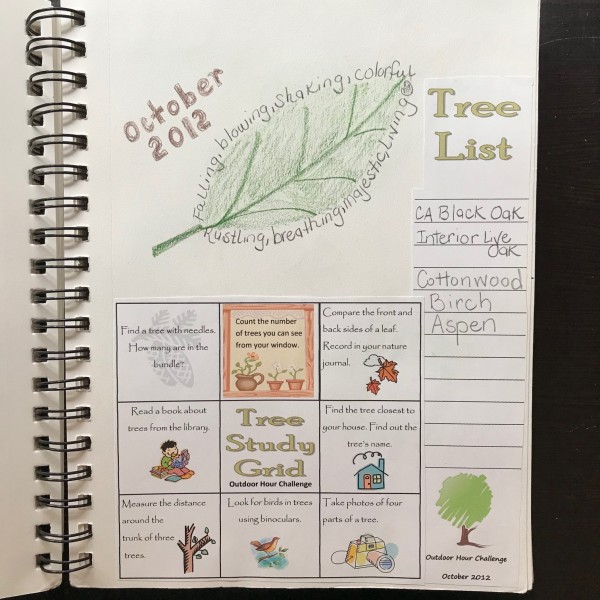 Sketch something that was inspired during your outdoor time.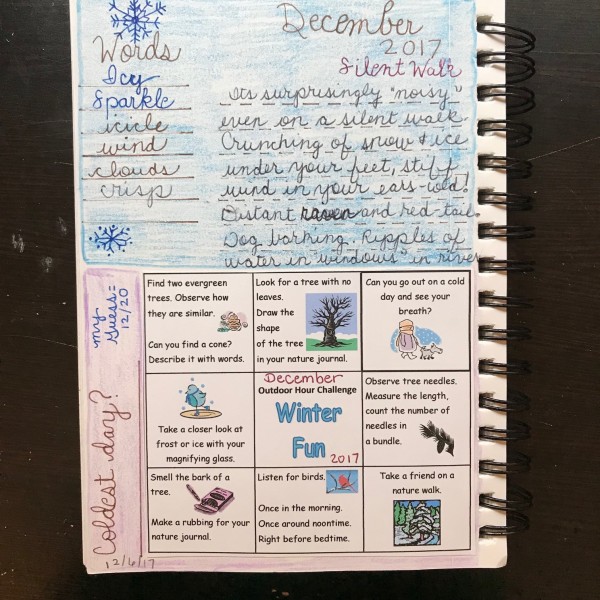 Use the grid in a way that makes sense to you and your family!
Additional Idea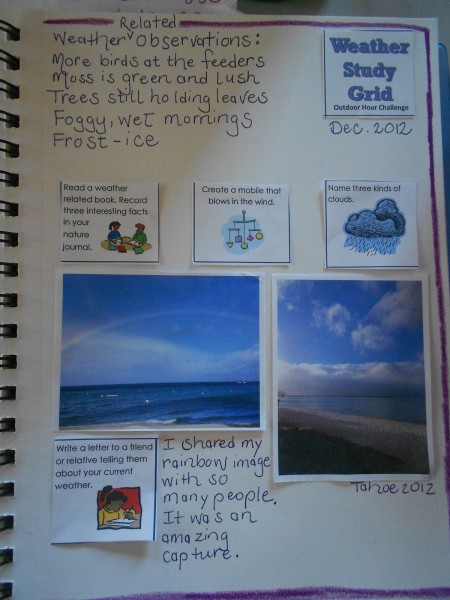 Cut Your Grid Apart: You can use the Weather Study Big Grid in the December 2012 newsletter for this project by printing it out and then cutting the desired squares to adhere into your nature journal. This will allow you to create a completely customized nature journal page that fits your local weather and your child's interests.
Add photos, doodles, lettering, and captions to complete your page.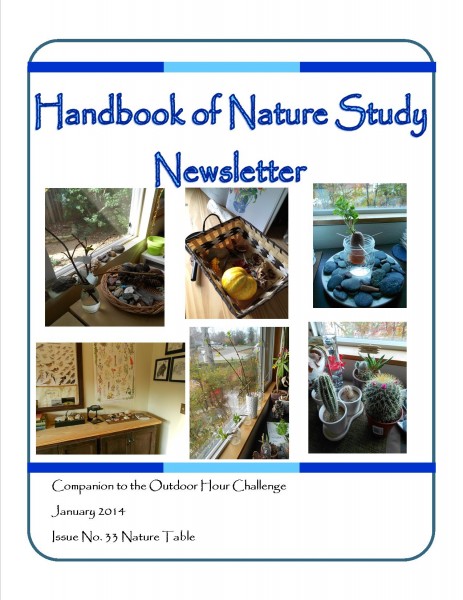 Download a sample copy of the January 2014 Newsletter:
Handbook of Nature Study Newsletter – Nature Table (with the Winter Nature Grid printable).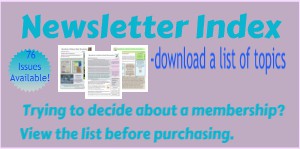 Download the Newsletter Index – includes lists of articles and printables
Did you know that the complete archive of 76 newsletters is available for immediate download in ALL LEVELS of membership here on the Handbook of Nature Study?
That means that for just $20 you can download, save, and use as many times as you want each of the newsletters in the archive!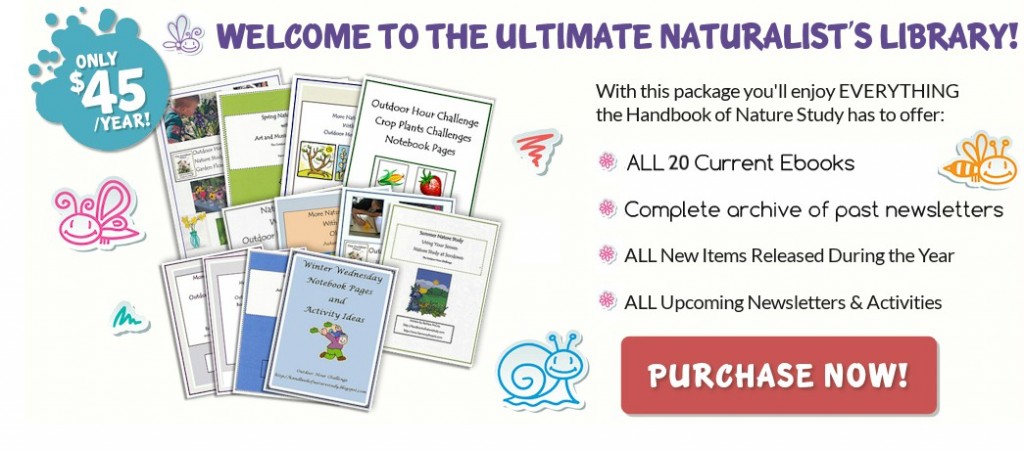 Here is the Amazon affiliate link to the sketchbook I use for my nature journal.