Vacations can be many things. Our trip to Utah and Nevada was rich in nature study opportunities and family adventures too! I love that type of vacation because it leaves us refreshed and full of memories.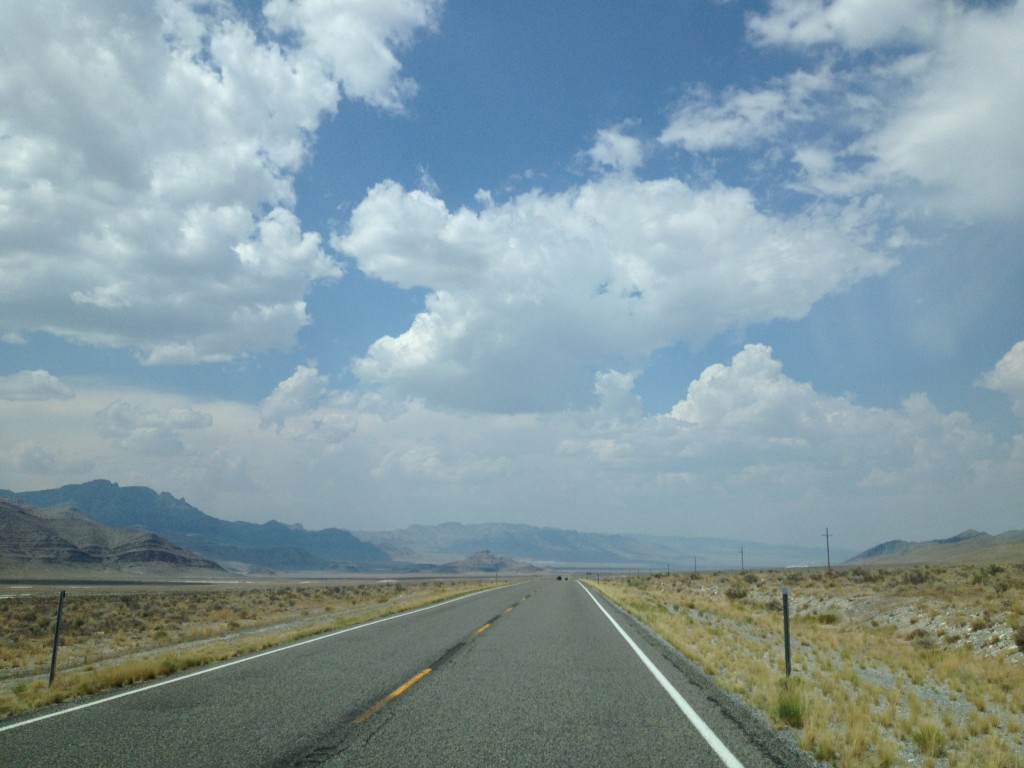 The road between California and Utah is really captured in the image above. Open roads, big skies, and lots of NOTHING. We had a long trip to get there but watching the clouds and then early evening lightning in the sky was enjoyable. Plus, there are many rest areas that you can stop at along the way to stretch your legs, get a cold drink (most have vending), and use the clean restrooms. We didn't have a single rest area where that wasn't clean and inviting.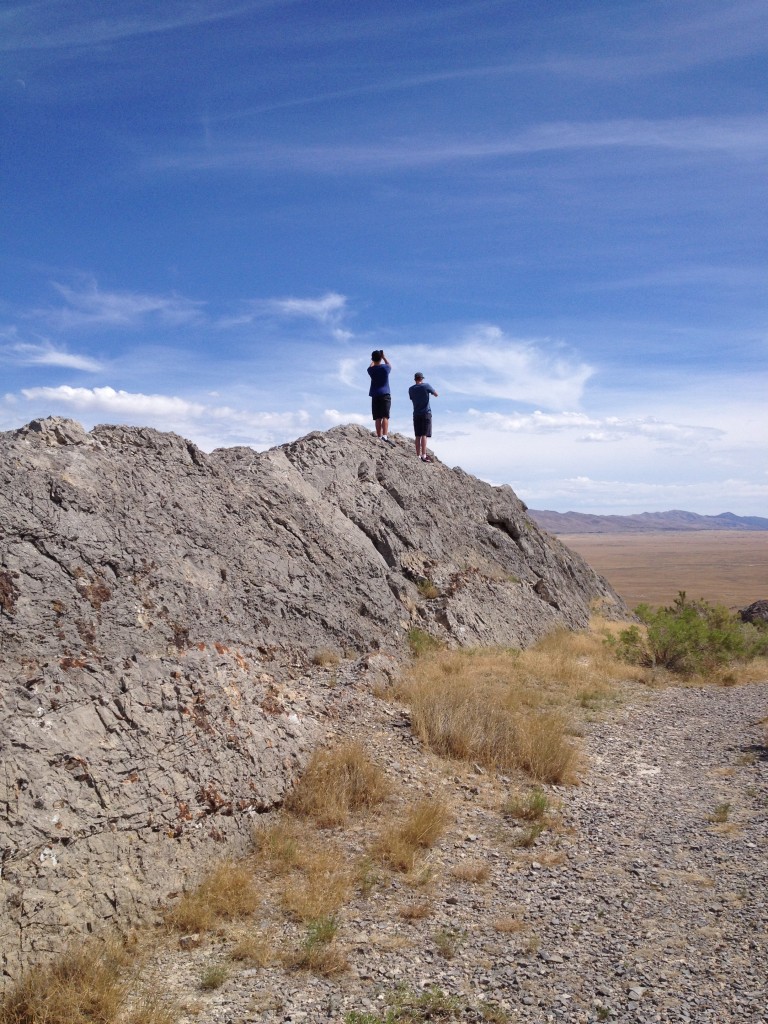 We took several longer stops where we all got out and walked a bit before hopping back on the road. This rest stop (Grassy Mountain/Cedar Mountain Wild Horse Range) in Utah had a path up to where you could see the pioneer trail across the Great Basin. We had our youngest son and two of his friends on this trip which made for a lot of boy time…I felt very outnumbered.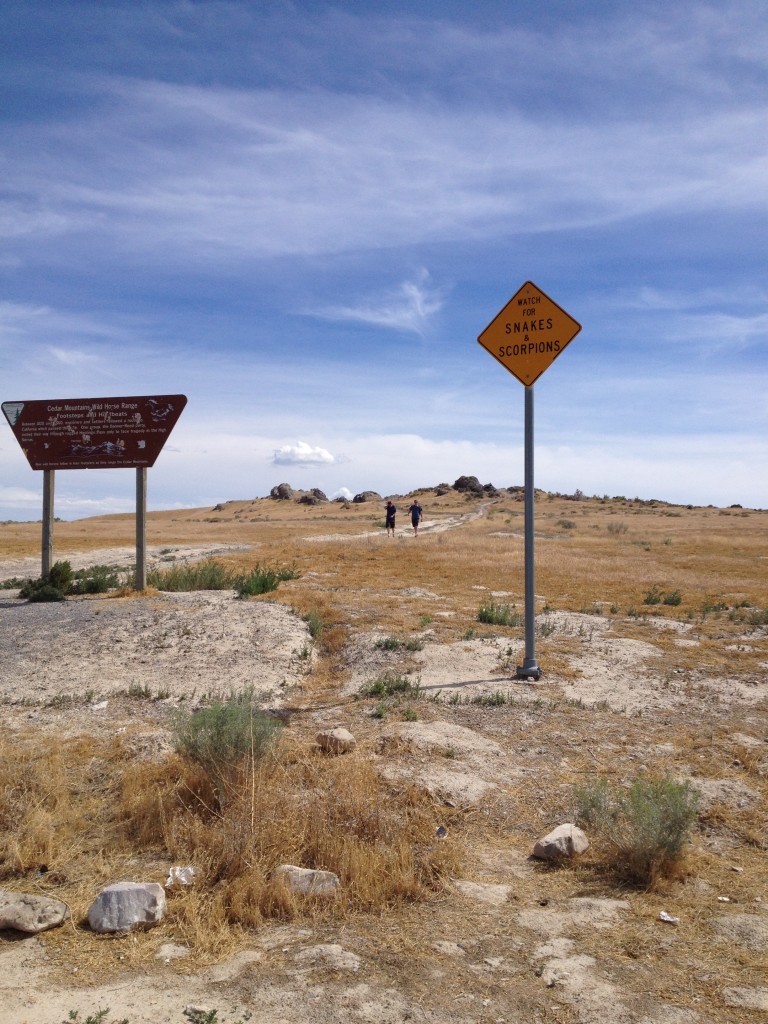 Yep, the sign says snakes and scorpions. The boys were disappointed that we didn't see either of those things on our hike to to top of the hill and back. What we did have was an awesome view!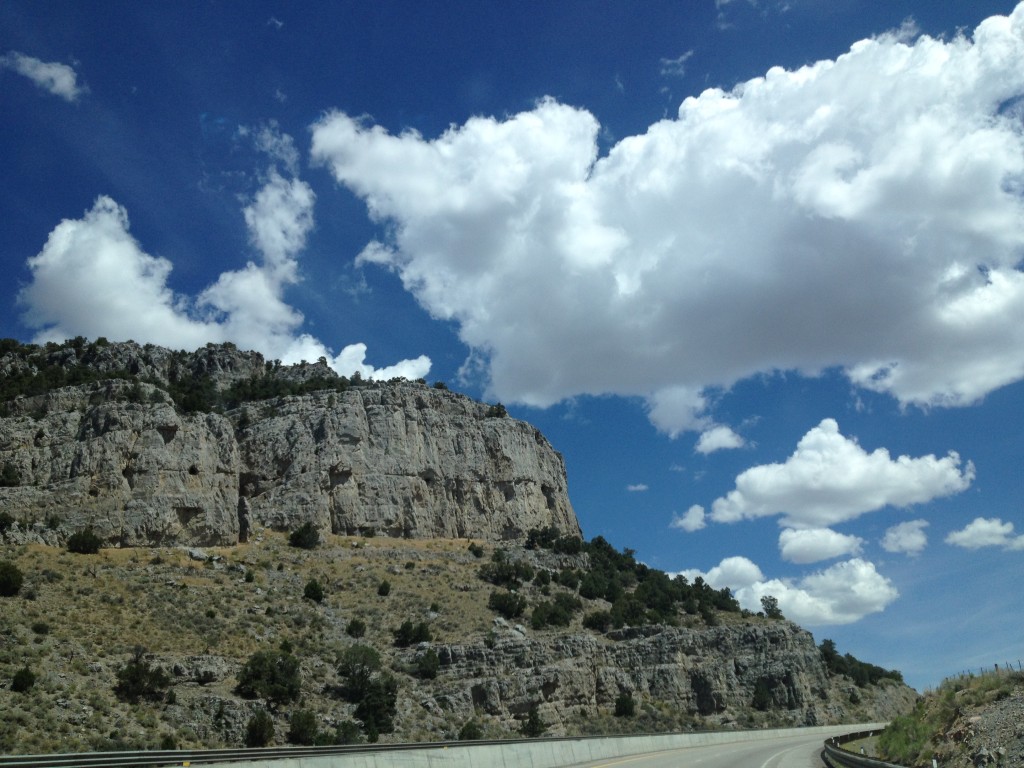 Just another road shot on the way to Utah along Hwy 80. More rocks, more sky, more clouds, more road…..along about this time I was ready to be at our destination.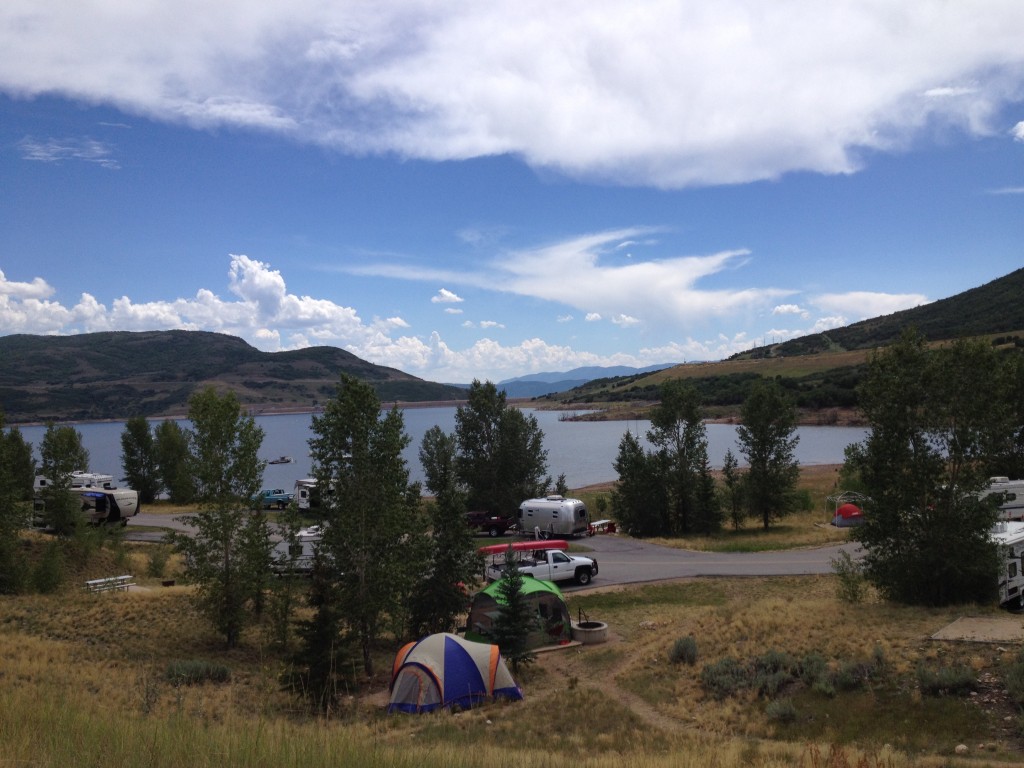 We arrived at Jordanelle State Park and had a terrific spot in the Hailstone Campground. This is a super place to camp and a great home base for our trip….between Park City and Heber City (where we were visiting friends).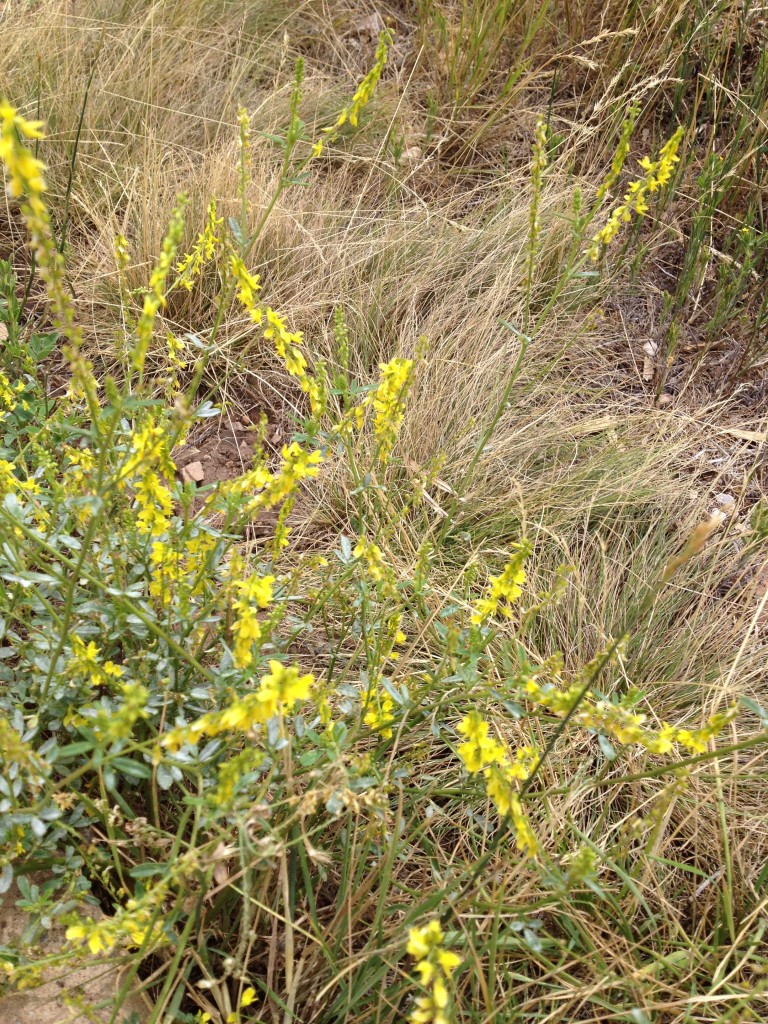 The Jordanelle campground was filled with lots of wildflowers which surprised me. It was nice to talk walks in the evenings when it was cooler.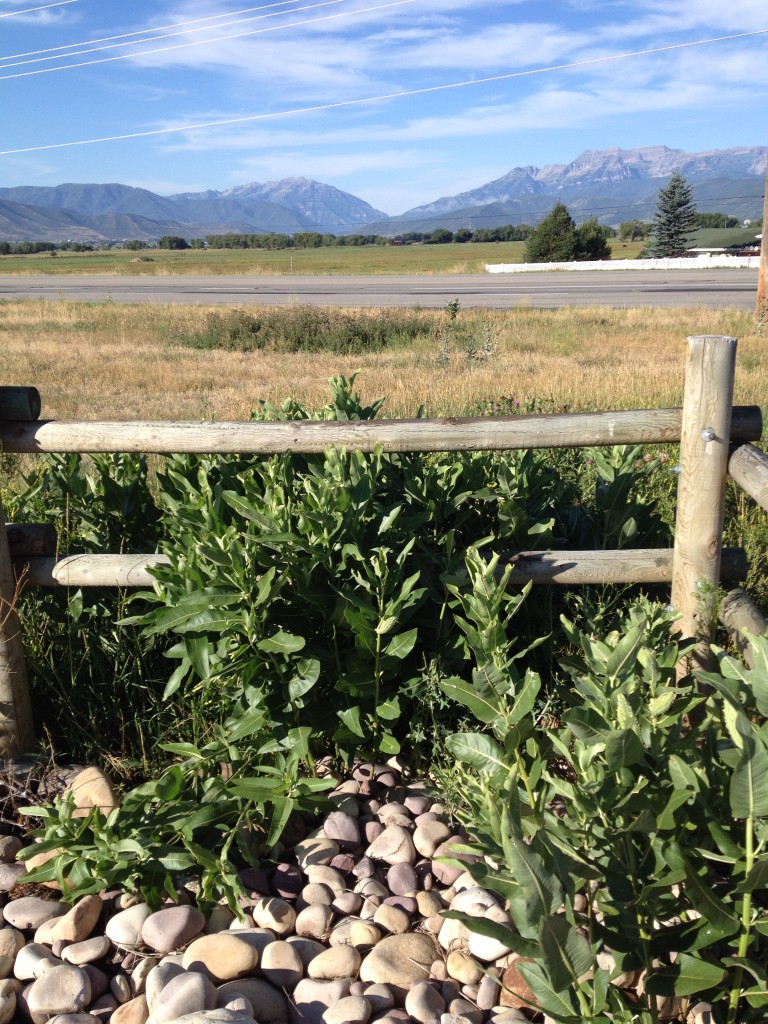 We spied a large patch of milkweed!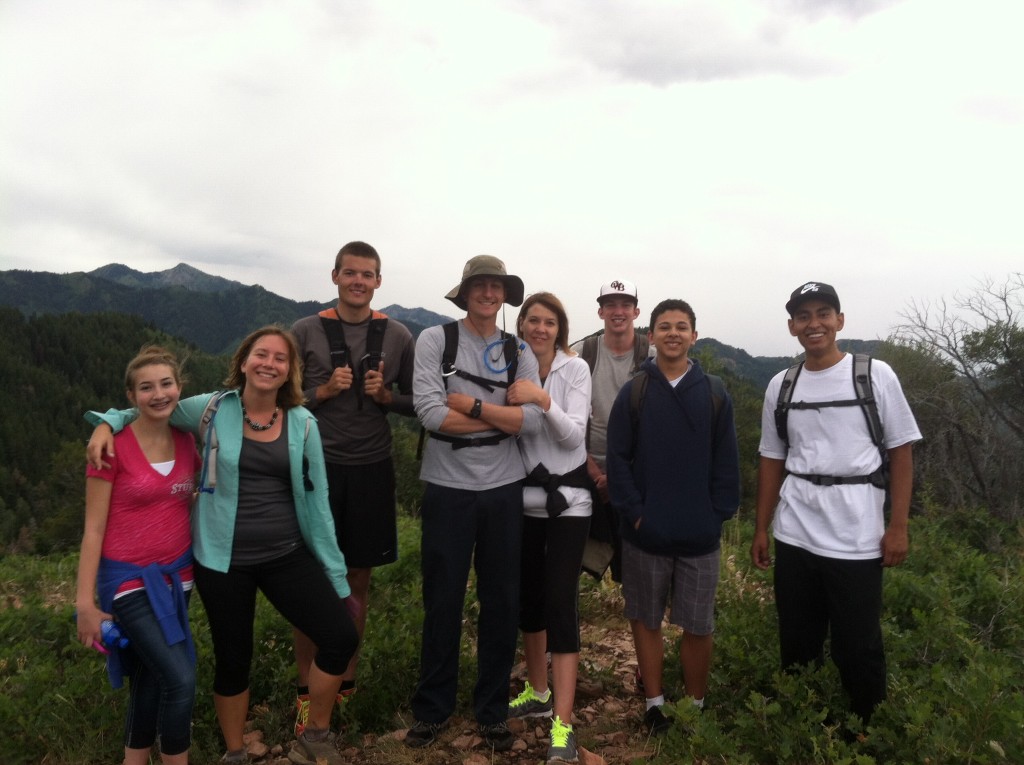 We all were invited to hike up in Park City up at Summit Peak. We started off with sprinkles of rain but it never did get us too wet. What a beautiful trail! We had a lot of fun hiking here and getting to know the boys' friends.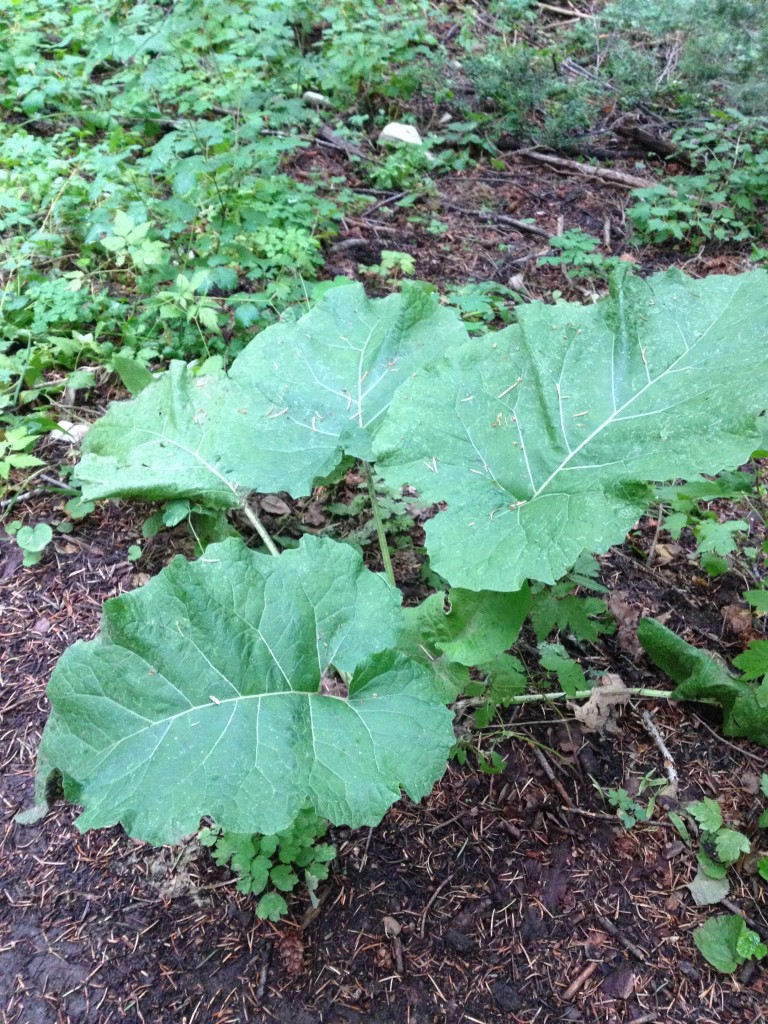 Along the trail there were lots of wildflowers growing and my husband and I noted this plant in abundance. At first I wasn't sure what it was, so I took some photos of the big distinct leaves. Later on I discovered one with flowers and was able to identify it…burdock! I was thrilled because that is one of our new Outdoor Hour Challenges coming up in September. This gave me an opportunity to observe it up close and I will share more photos next month.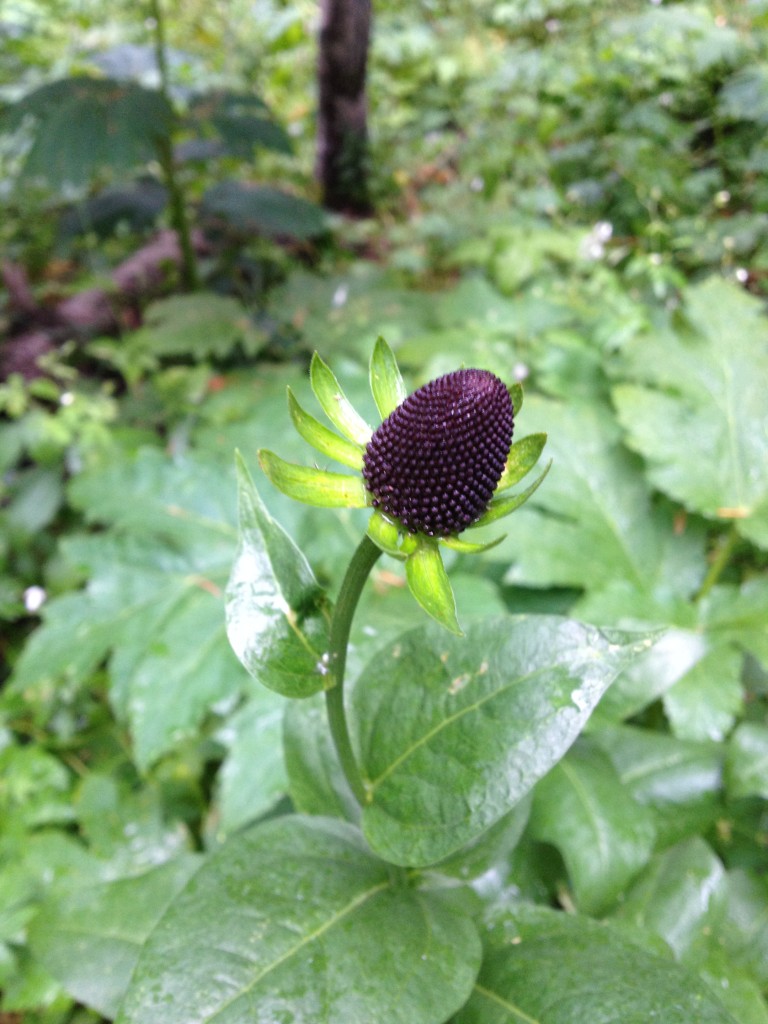 Lots of these along the trail too!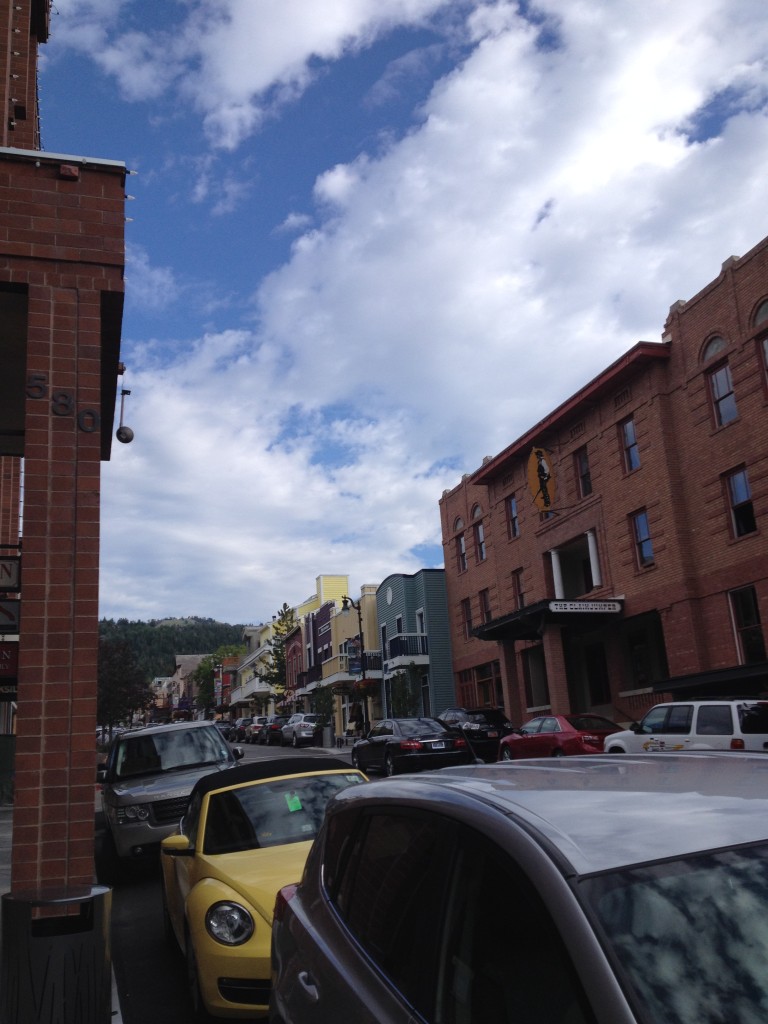 One night we walked up and down the historic downtown of Park City. I love doing window shopping, finding a nice place to eat, and then strolling through a town to get the feel of it. This is a very casual and friendly place that I would love to go back to in the winter…skiing!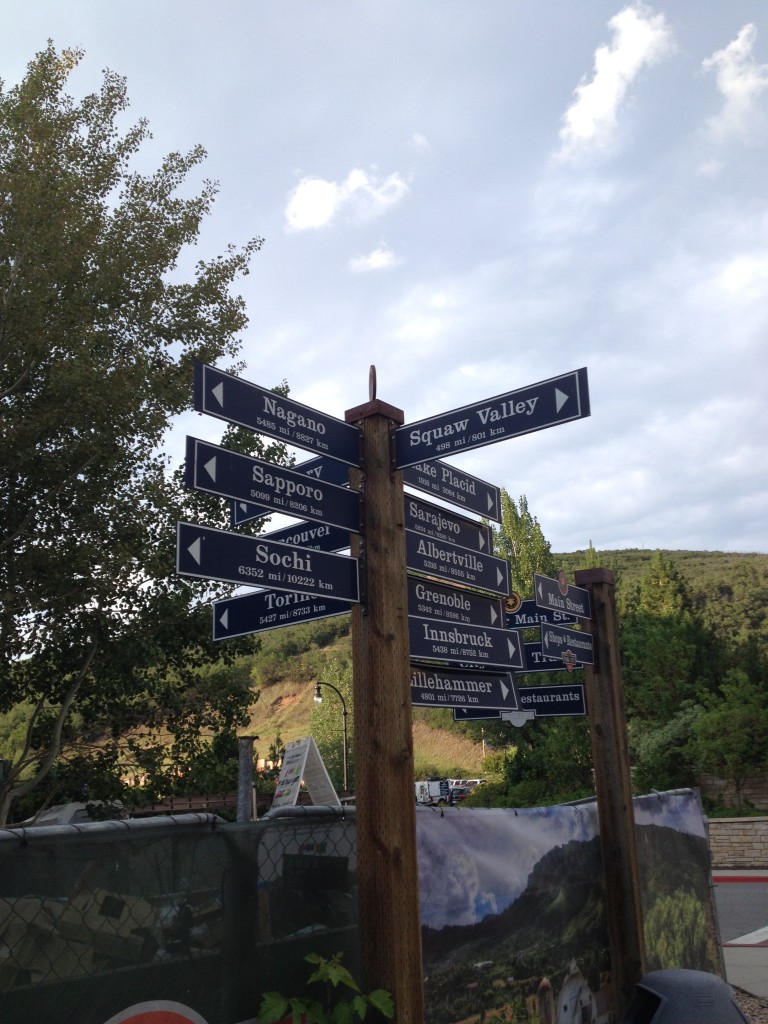 Loved this sign downtown that shows the direction and distance to other Olympic game sites around the world. I live closest to Squaw Valley…how about you?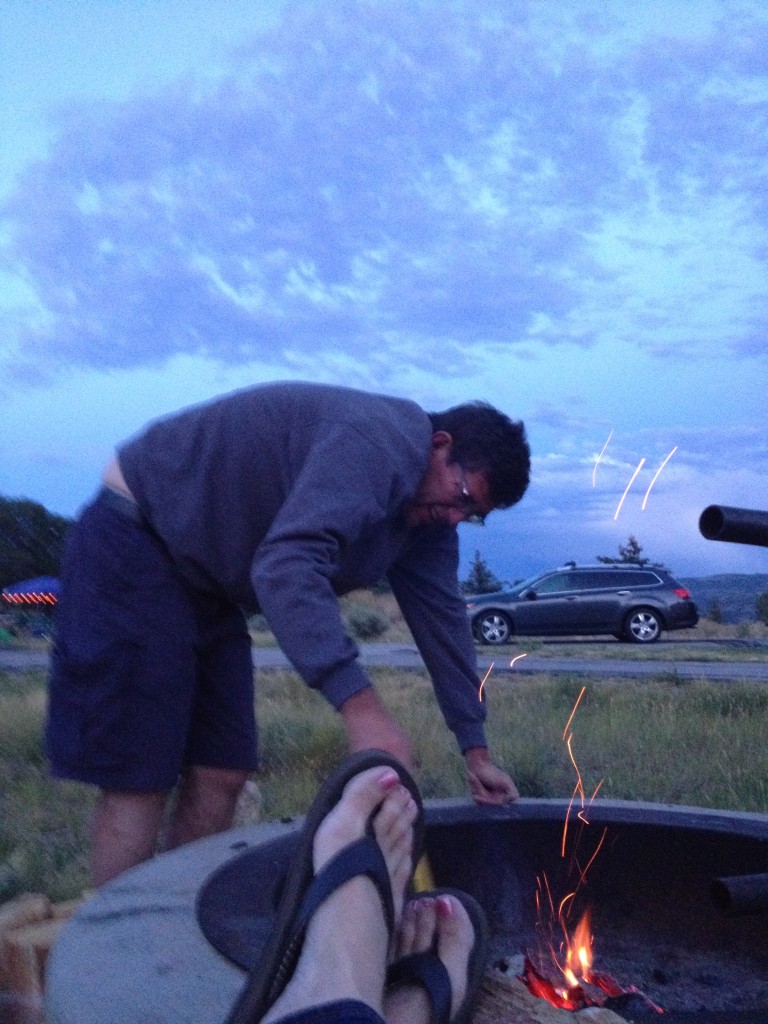 With three teenage boys around, they were always eager to have a campfire after dinner. This night though it was my husband that got it going and I sat and enjoyed the warmth and glow of the flames. Jordanelle has these awesome cement fire pits complete with grill that swings over and a hook for hanging a dutch oven.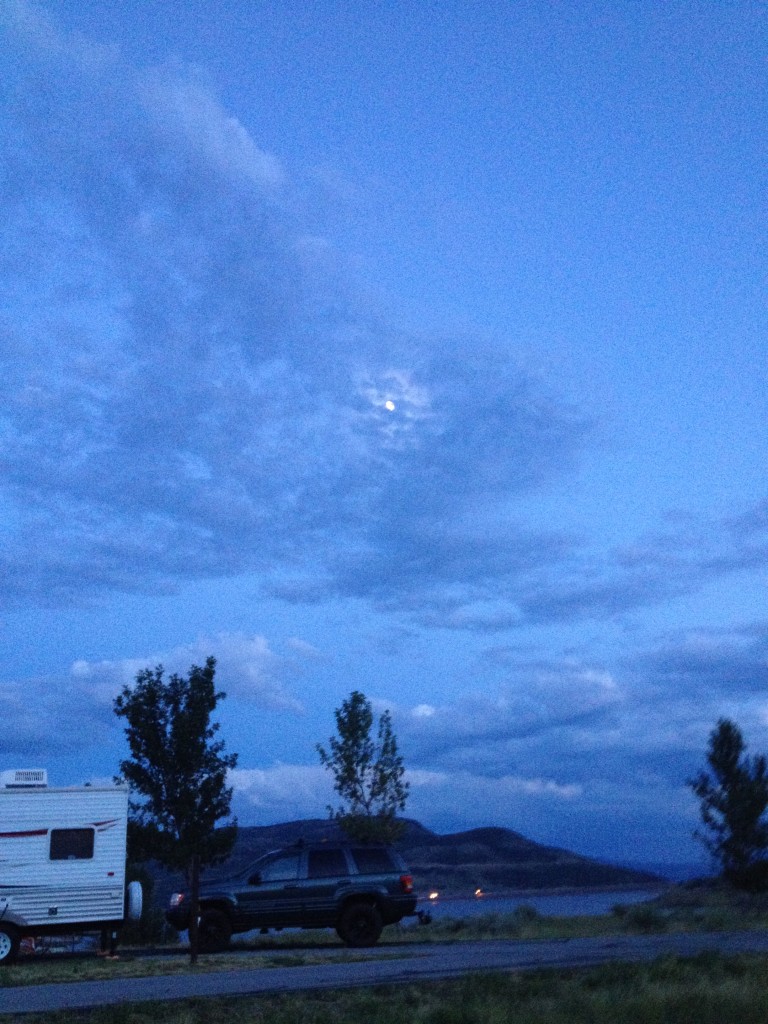 This was the night of the really bright moon….too bad we had clouds that obscured the light and brightness. We still enjoyed sitting out late and watching it peek in and out from the cloud cover.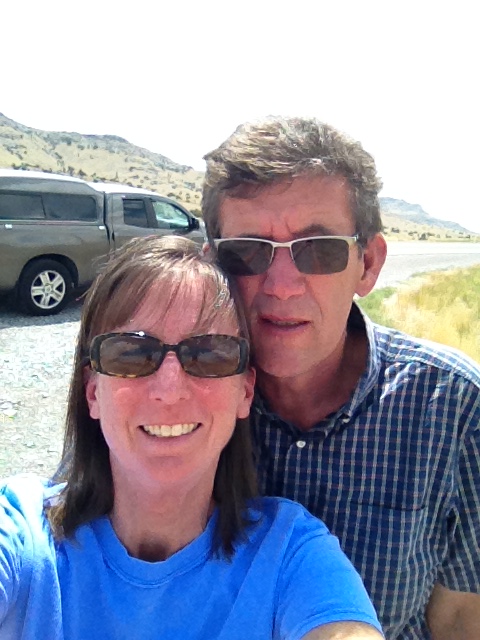 We reluctantly left Utah and headed back home at the end of the week. Here is our smiling faces somewhere on  a summit near the border of Utah and Nevada on Hwy 50. We were heading back into Nevada to Great Basin National Park. This is a very remote park but very much worth the effort.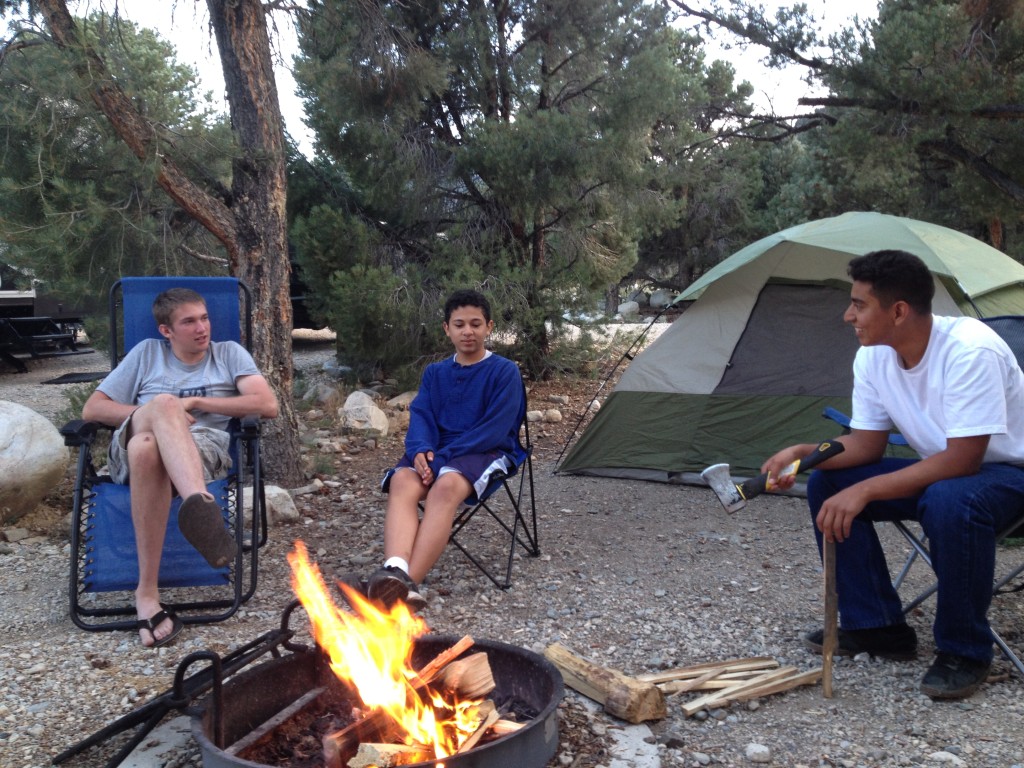 Here is a little sneak peek into our campsite at Great Basin….more on this national park in an up-coming post!
I fell in love with Utah on this trip and we are eager to go back again maybe next fall to experience Zion National Park. We just couldn't work it in this time but it will give us something to plan on and look forward to in the future!