This guide has everything you need for camping activities for kids. Includes ideas for preschool through high school.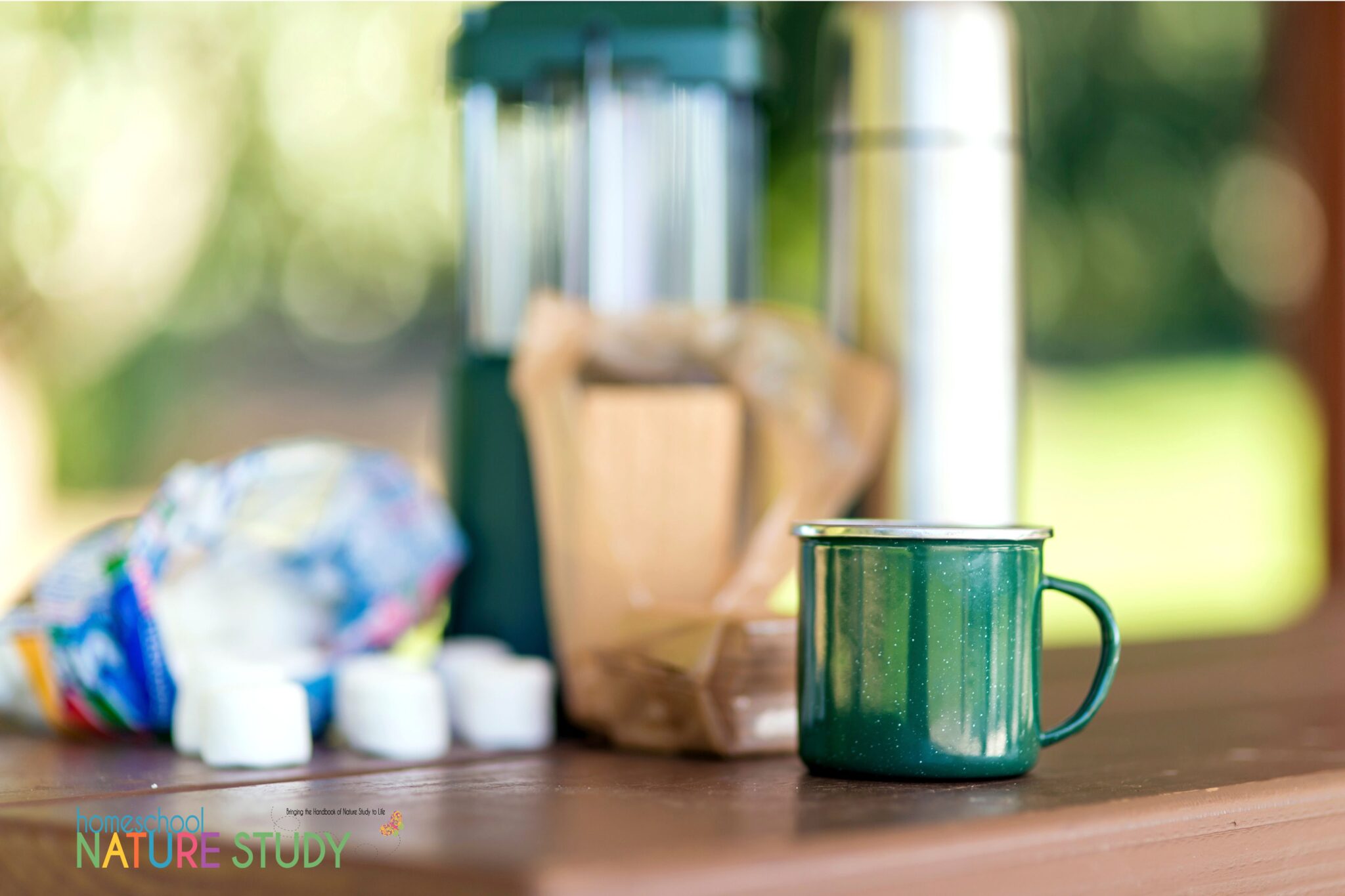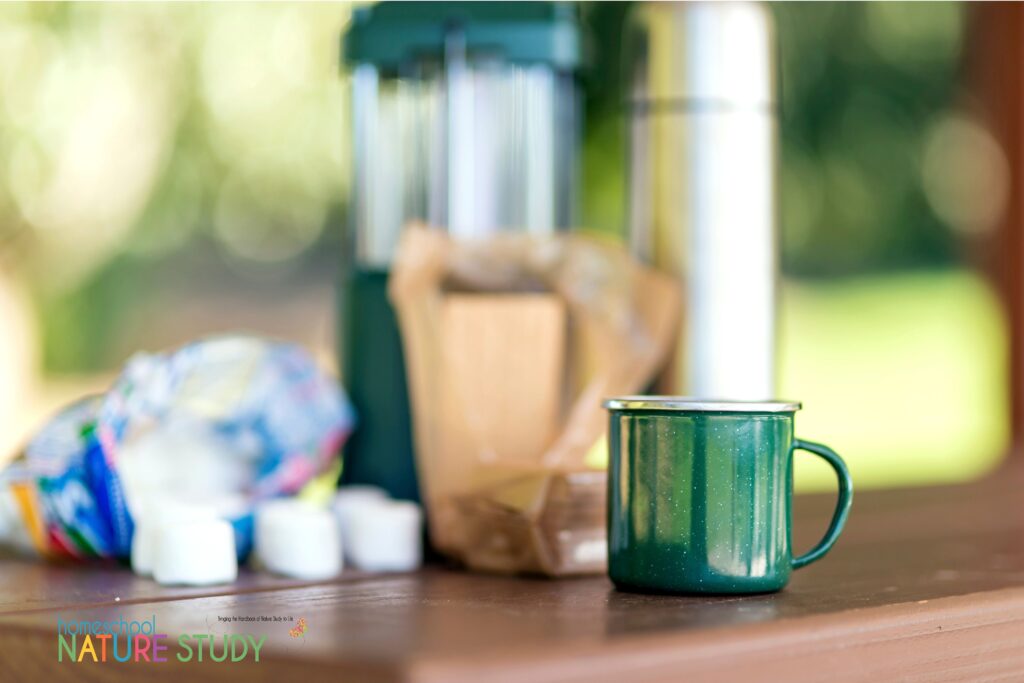 Family Camping Activities for All Ages
You might want to start with the super simple ideas in our Backyard Camping: Fun for the Whole Family! If you have been reluctant to try camping, this is an easy way to test it out with your family closer to home. You may just end up liking it! Who knows where you will take your tent next? Make memories together that will last a lifetime.
S'mores are another natural start to family camping activities. Roasting marshmallows around the campfire is an experience we all need to check off our summer bucket list. Find an easy s'mores recipe here.
One fun family camping activity for kids is to plan a picnic! Even a snack in your backyard will make for a fun time together outdoors. You will be surprised at all you notice while you are outside.
Keeping your running Calendar of Firsts updated – mark the first campfire of the season and any other camping discoveries in your nature journal.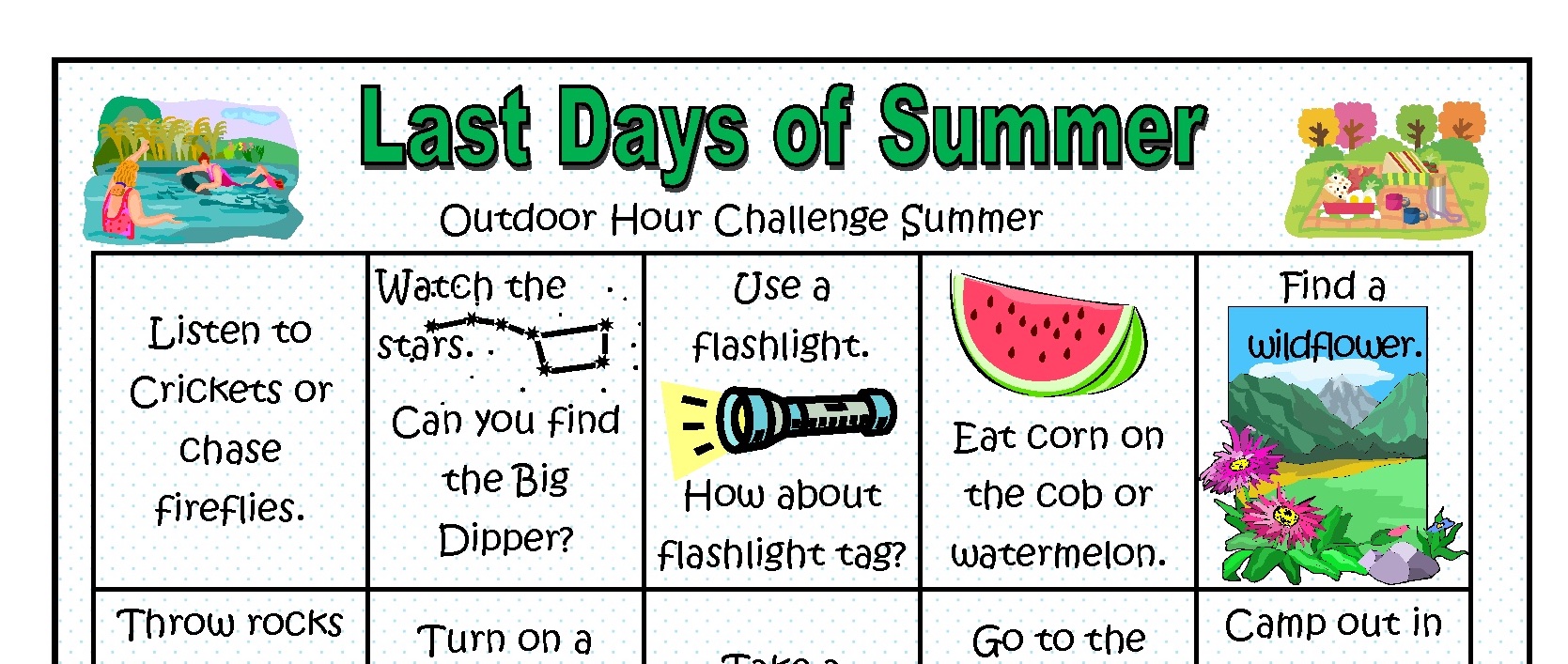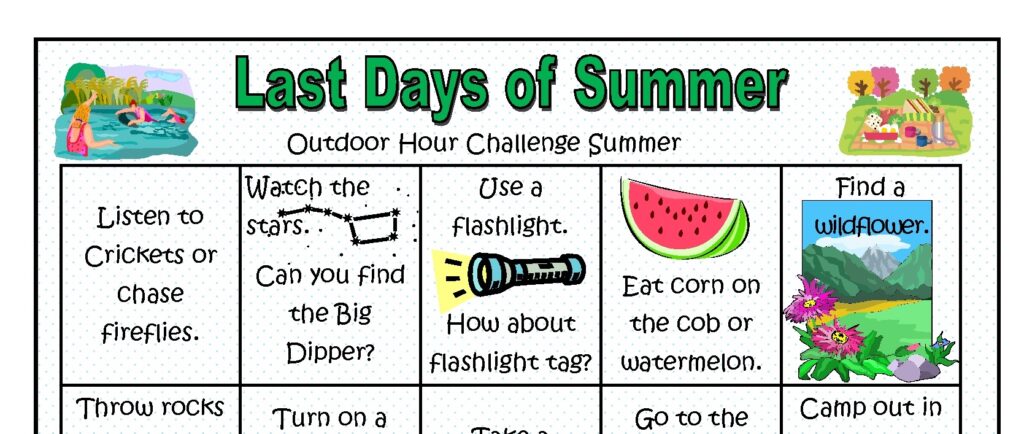 If you are camping towards the end of summer, you might enjoy this fun Last Days of Summer printable and have fun checking off the items!
Of course, camping in the backyard is fun but here are some ideas for nature study while you travel for your camping adventures.
Discover Nature at Sundown is a great resource for summer nature study and nature studies after dark.
Study the Spectacular Summer Night Sky with this study (and free printable)!
You might want to take along the book, Last Child in the Woods, to read while you are camping!
And if you'd like to skip the mosquitoes all together, consider Online Summer Art Camp with our sister site, You ARE an ARTiST, for some really fun activities including a treasure map, a camp song, your own backyard tent site and campfire.
The Curriculum Choice also has a great round up of summer camp fun for your family.
Enjoy a family homeschool river study finding crawdads and crayfish!
Have a creek near by? What a great way to make memories together. This study is part of Homeschool Nature Study membership and is so much fun!
Camping Activities For Kids: Toddlers and Preschoolers
This summer, many families will be joining the Great American Backyard Campout. In honor of that event, I thought I'd share some toddler and preschool camping activities you can do camping at a camp ground or in your own backyard. Here are five toddler and preschool camping activities to keep your kids exploring and entertained: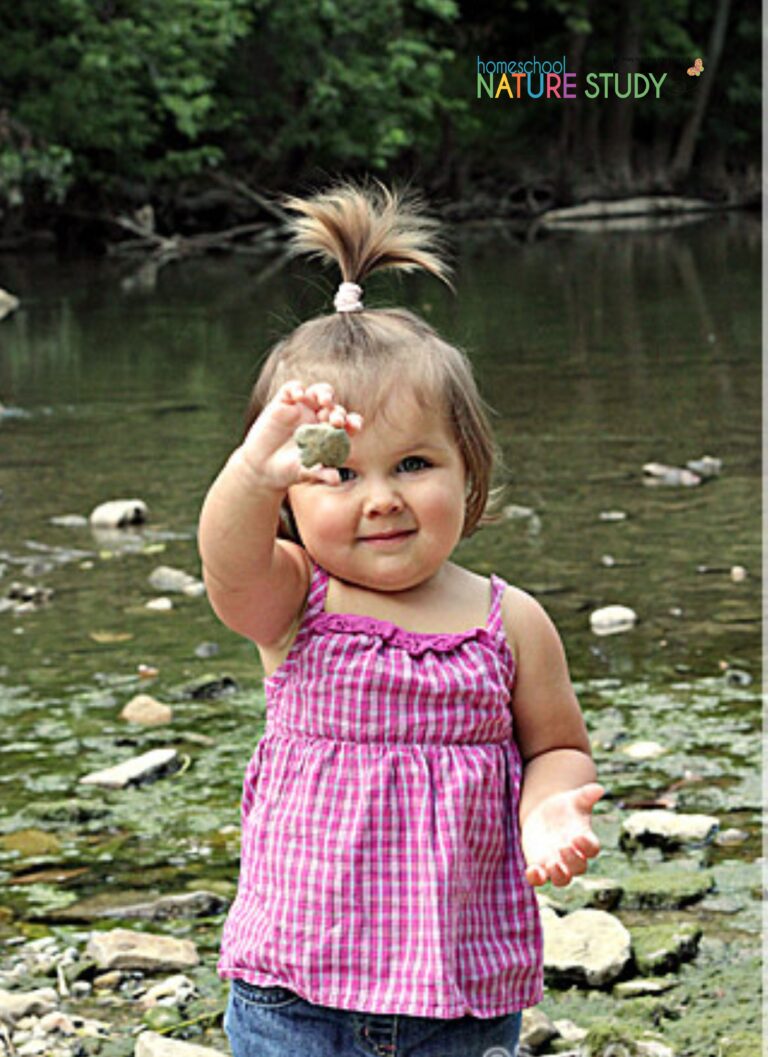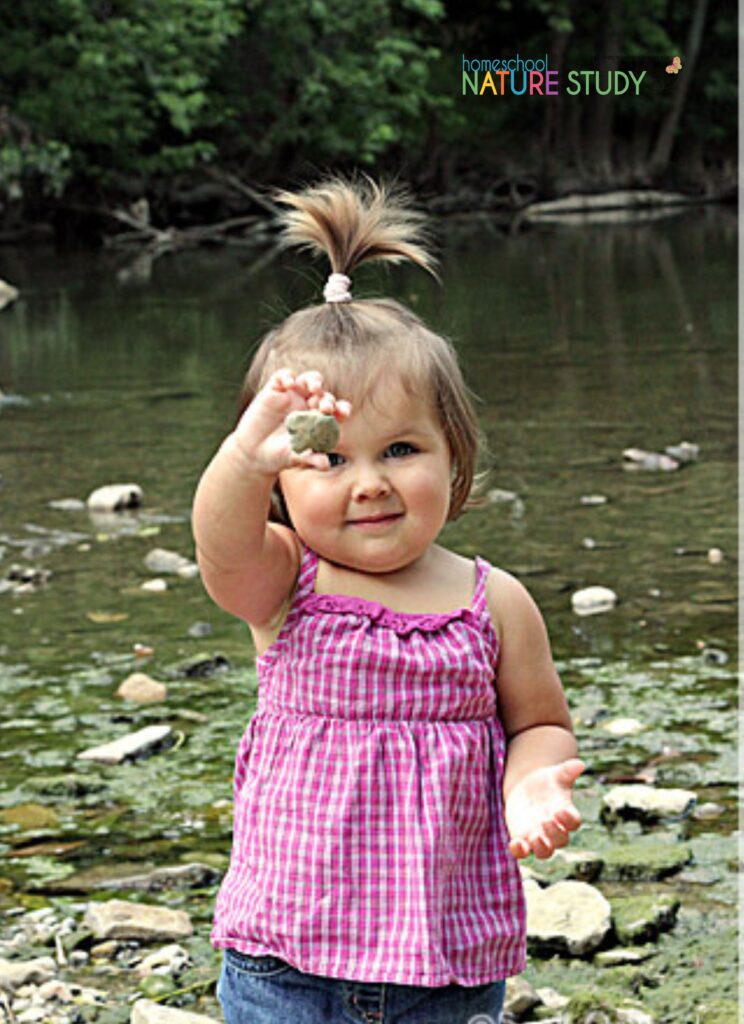 Even my 19mo. old was able to join in our treasure quest. She was quite proud of all the rocks she found.
1. Nature Walks and Nature Treasure Hunts
Sometimes we use our printable Nature I Spy cards when on our hikes, or we have a certain object that is the "treasure" of the walk that we must find. On this particular walk we were looking for rock and sea shell treasures (Be sure to know the rules of the campground and whether or not you can remove items found in nature.) Find printable Nature I Spy cards in Homeschool Nature Study membership.
My 3yr. old was thrilled whenever she found a shell. It's not every day that we find shells in the Midwest.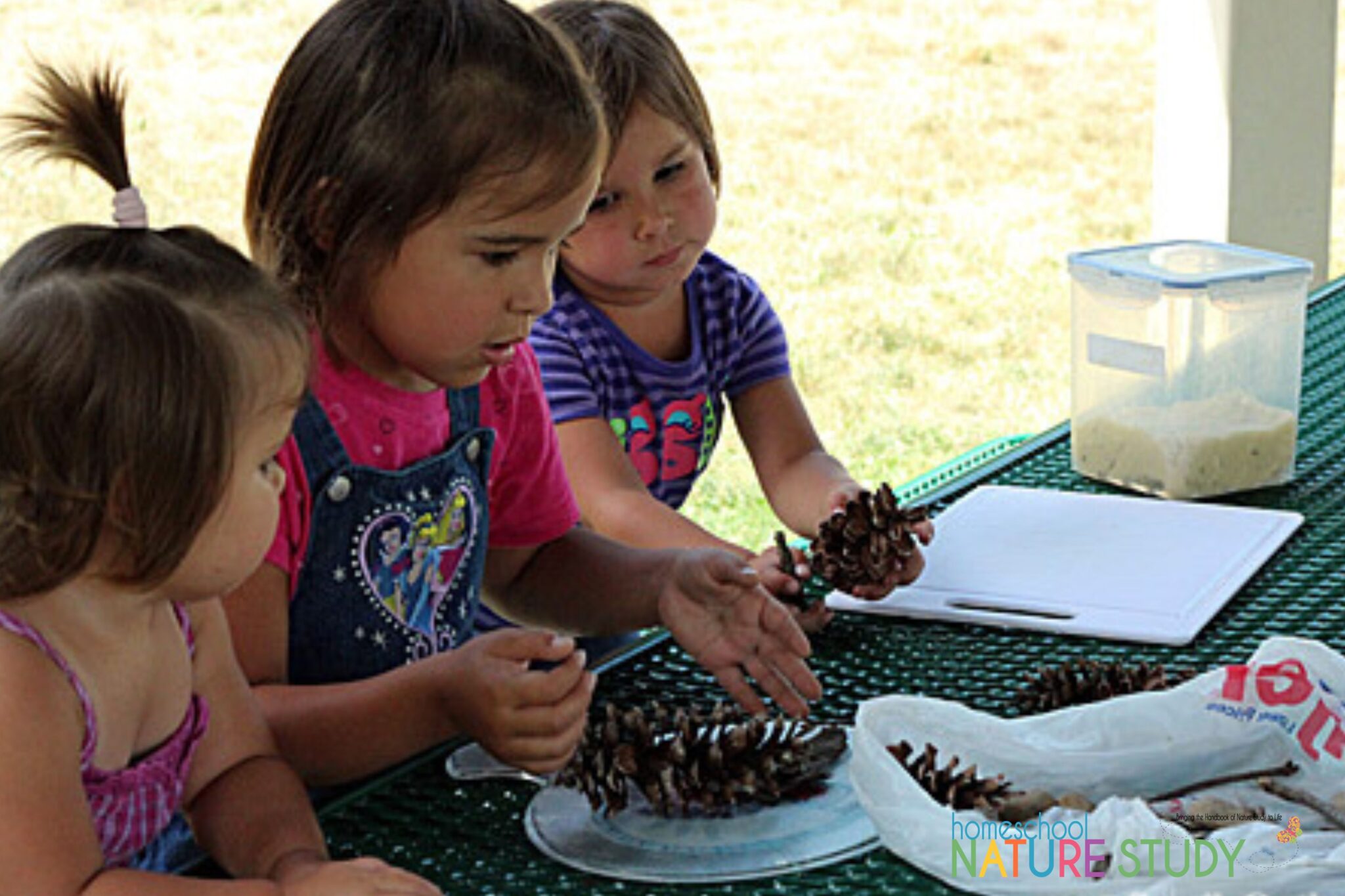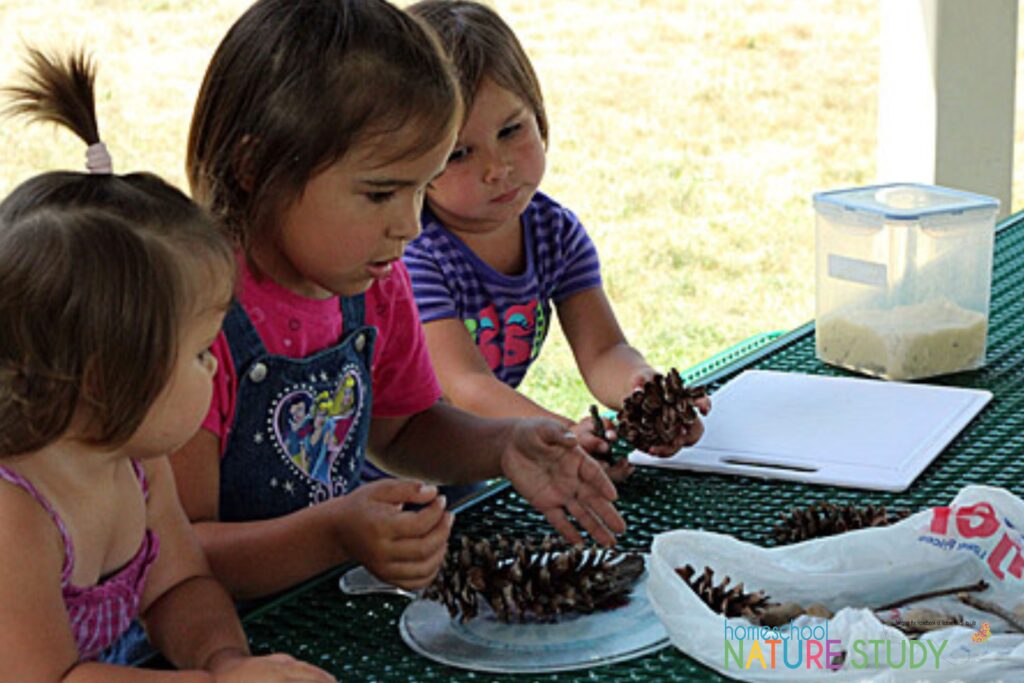 2. Nature Crafts: Create Nature Sculptures
Now I had a specific purpose in mind when we went on our various treasure hunts. We were going to use these nature treasure to make nature sculptures.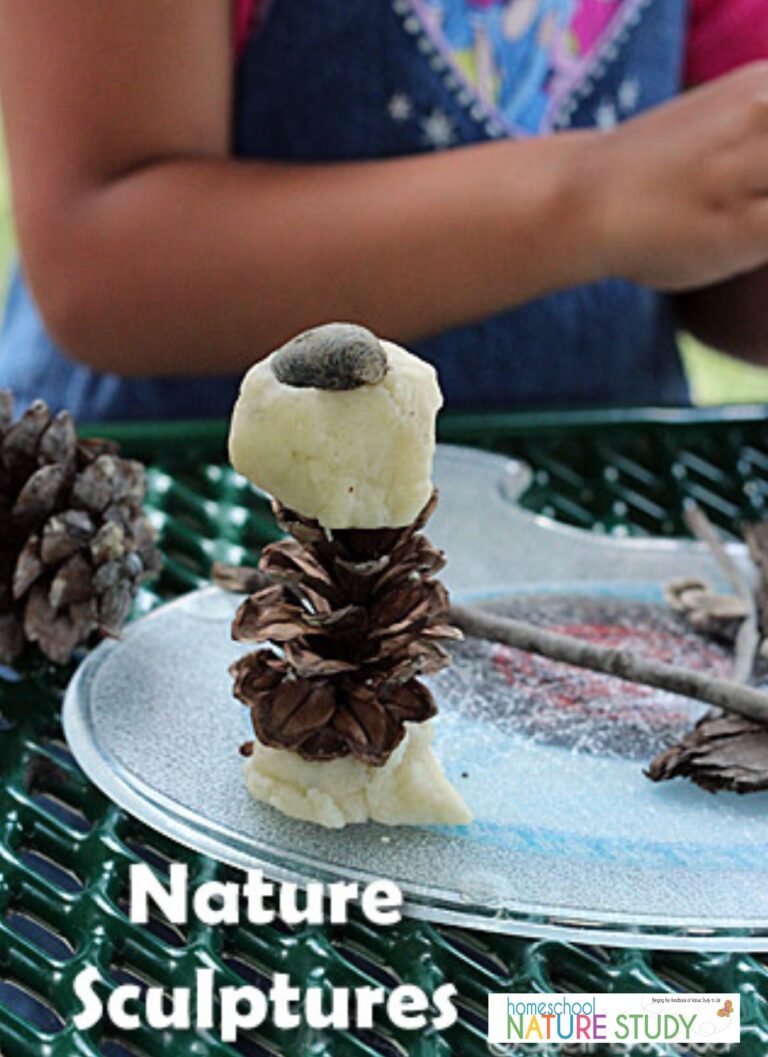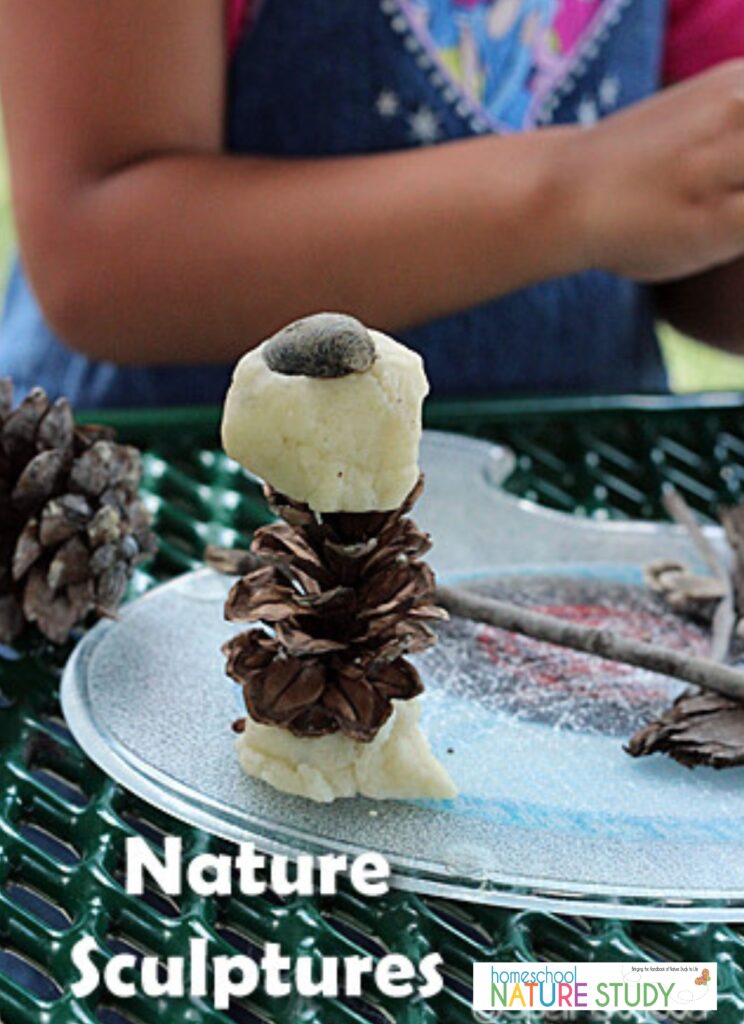 I made a batch of lavender playdough ahead of time and brought it with. The girls used this to make various sculptures and imprints of the objects they had collected on our nature walks. For the lavender playdough recipe, check out Sun Hats & Wellies post on making natural nature playdough.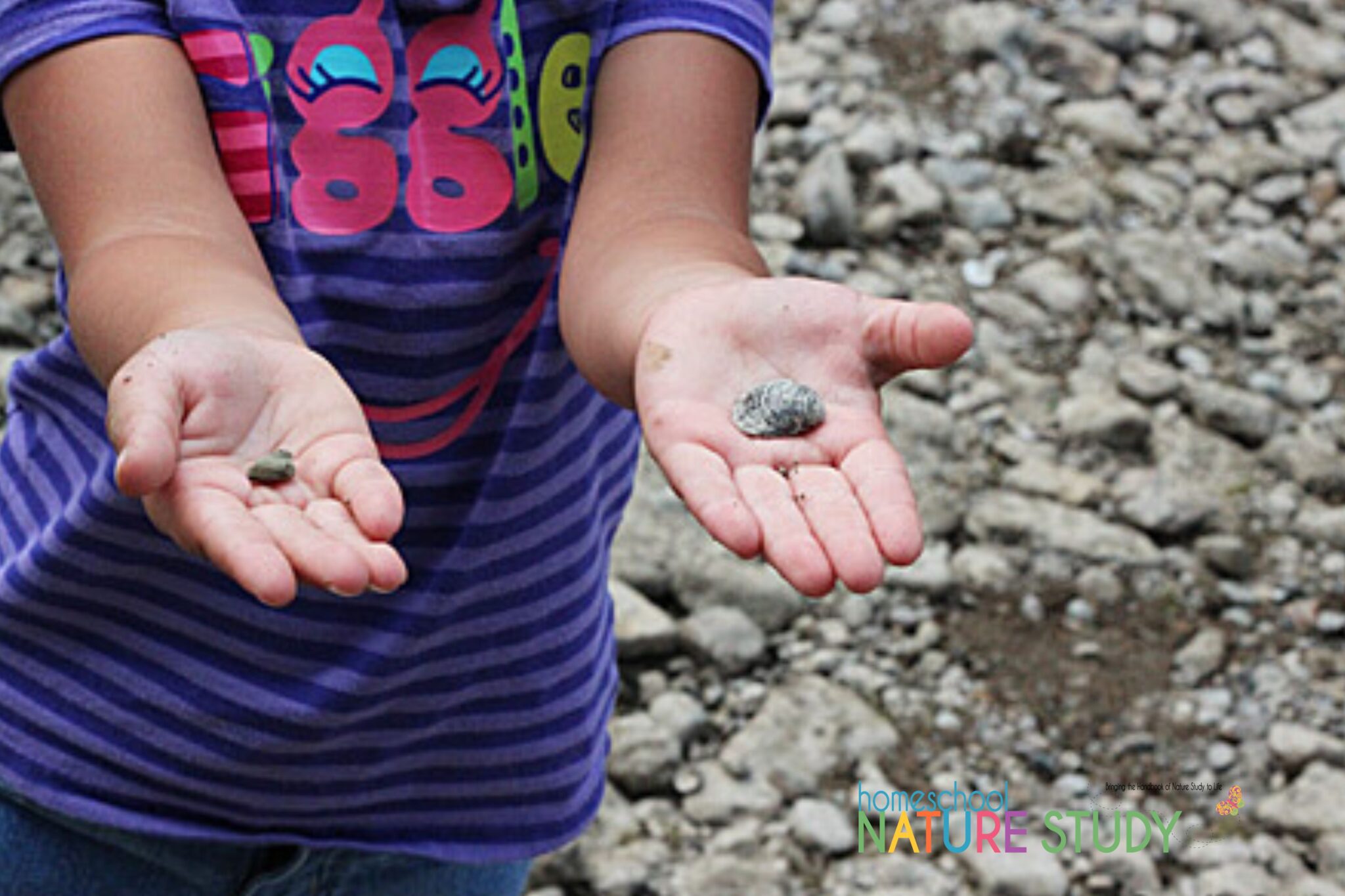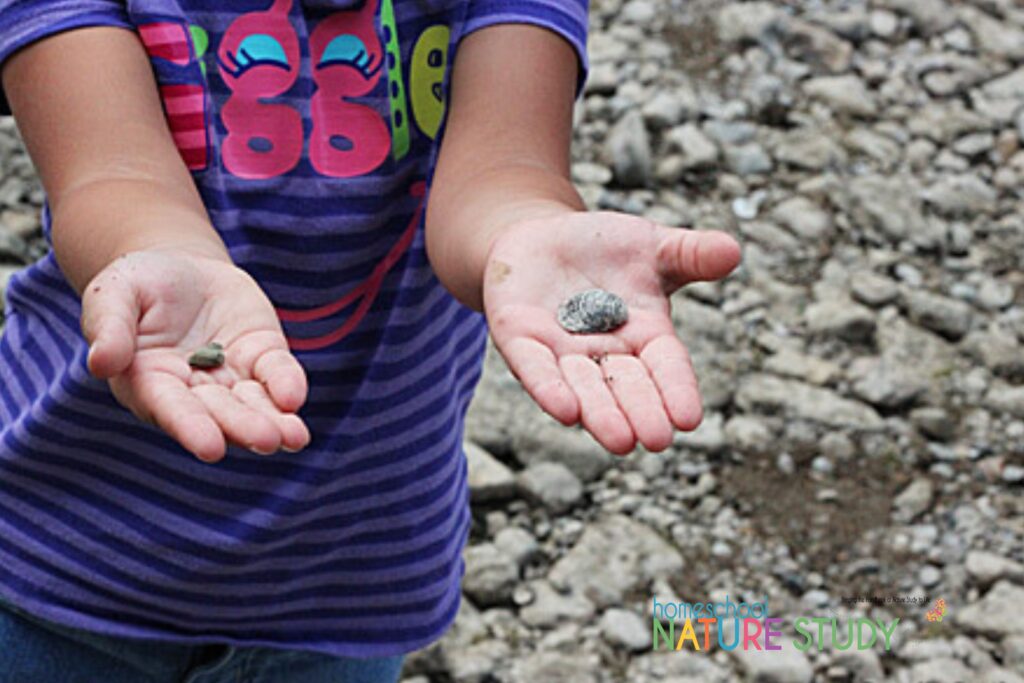 3. Outdoor Games For Kids: Rock Memory Game
My 19mo. old was so good at collecting rocks that we had enough to make our own rock memory game!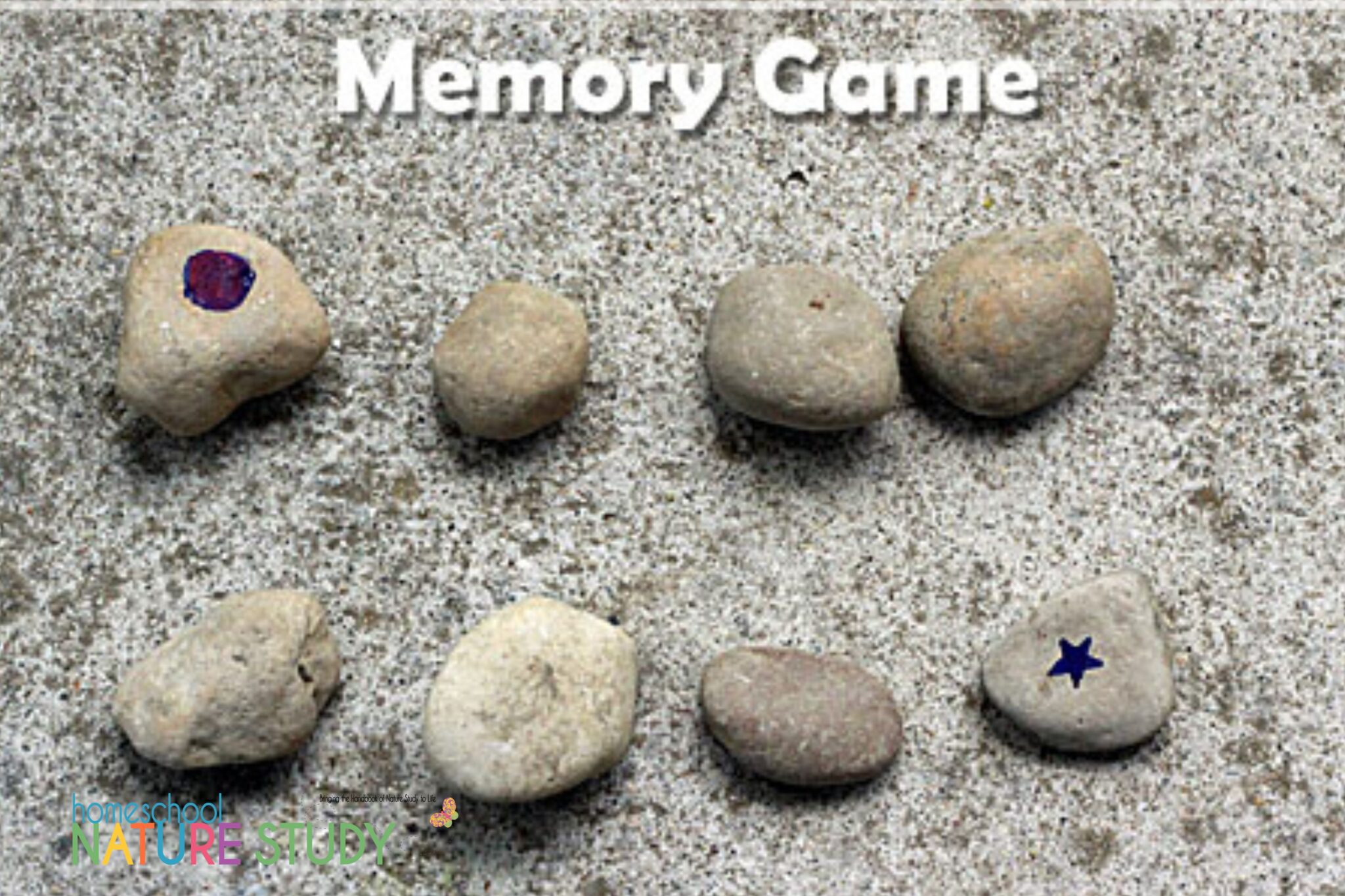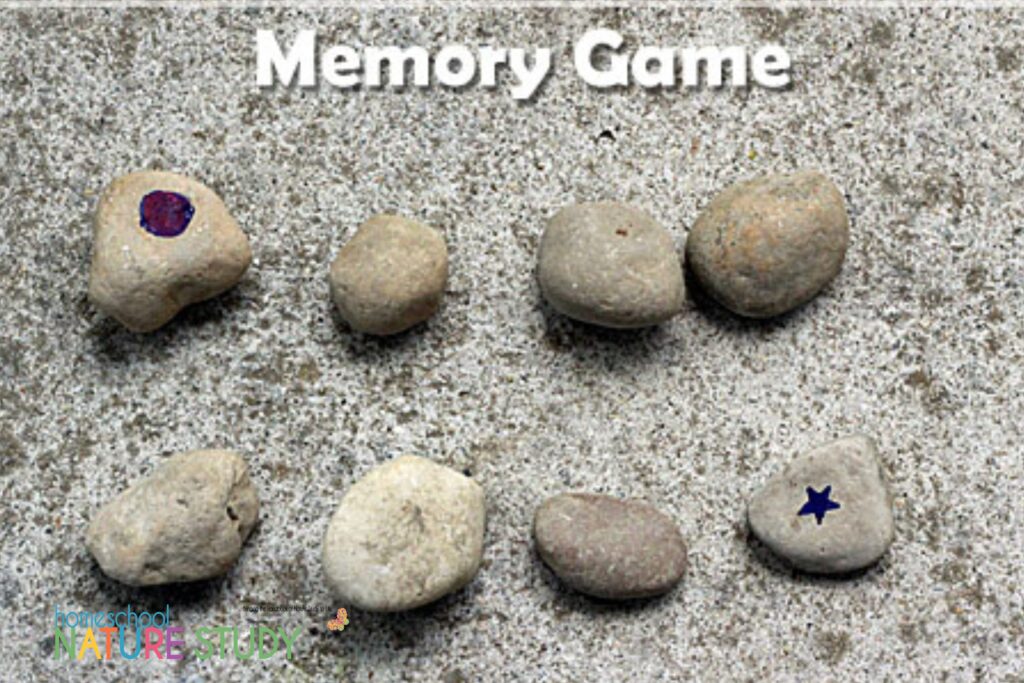 I just used a Sharpie marker to make simple designs on the rocks and flipped them over for an easy game of memory!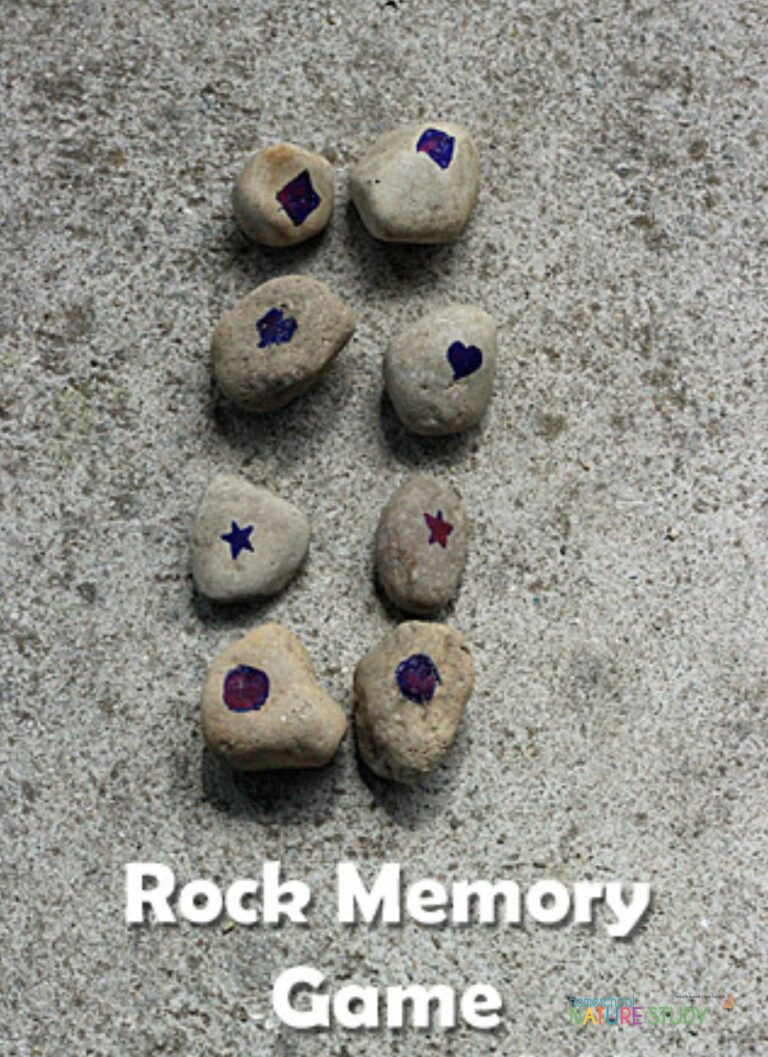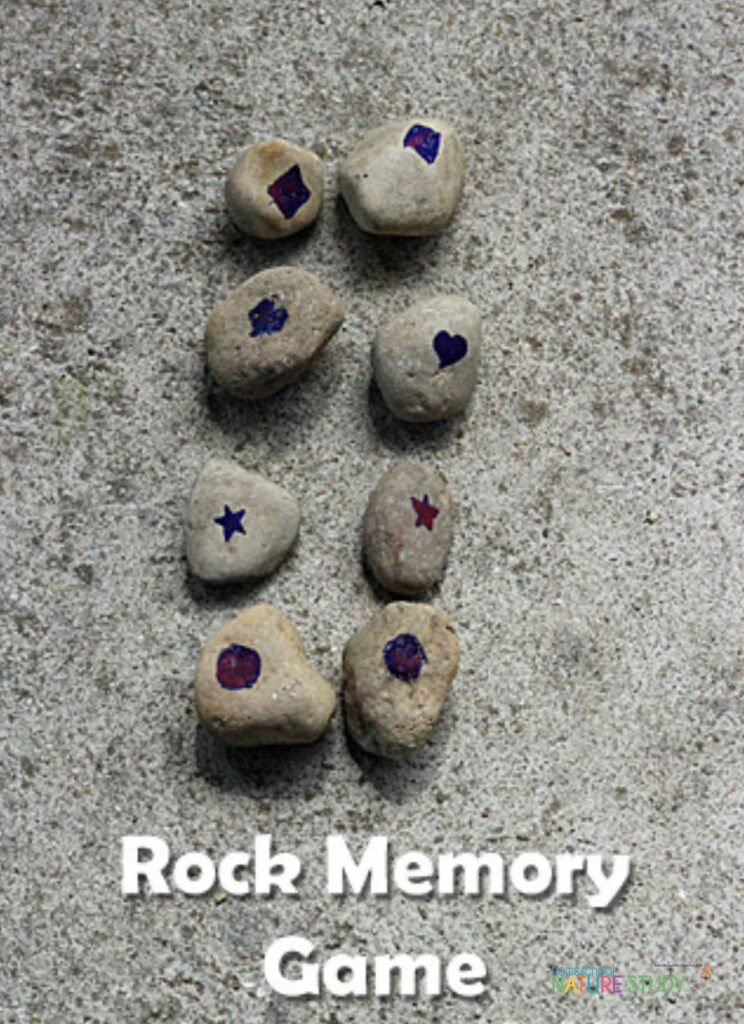 4. Bandana Bingo
I found these Bandana Bingo games a few years ago and love how easy they are to carry along on a hike or camping. We own Bug Bingo, but there are other boards available. This is fun to play in teams and see who can find the most items on the grid.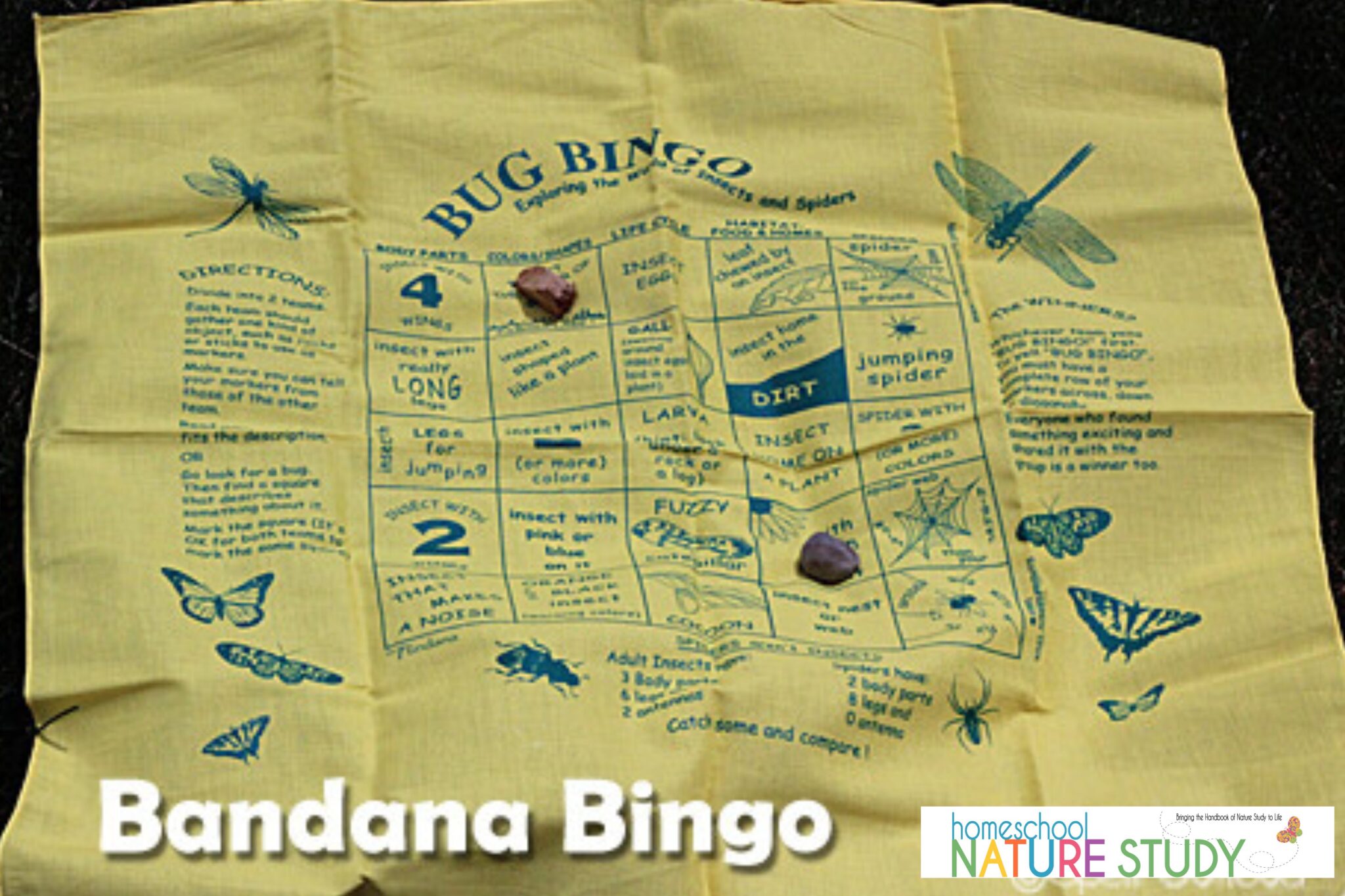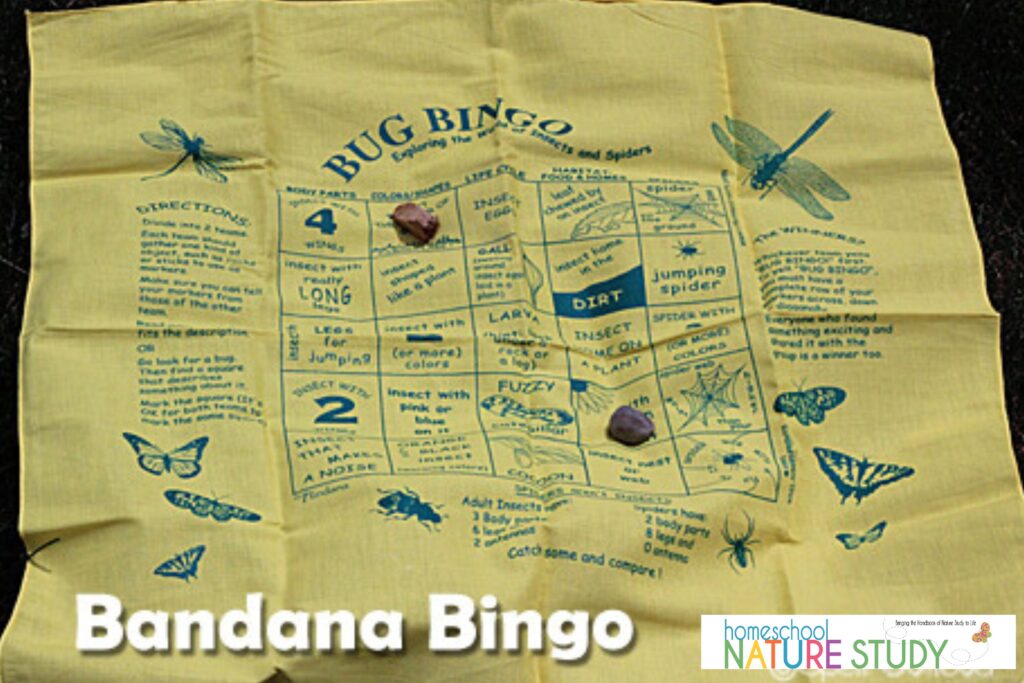 5. Camping Clipboards
Each of my children have their own clipboard (afflink) that stores paper and pencils. I fill these clipboards with blank paper, some printed activities such as the nocturnal animals sort, and a couple of pencils. Sometimes they draw their nature treasures, do tree bark rubbings, or just doodle. They love their clipboards and I'm thankful for a quiet sitting activity that they can do.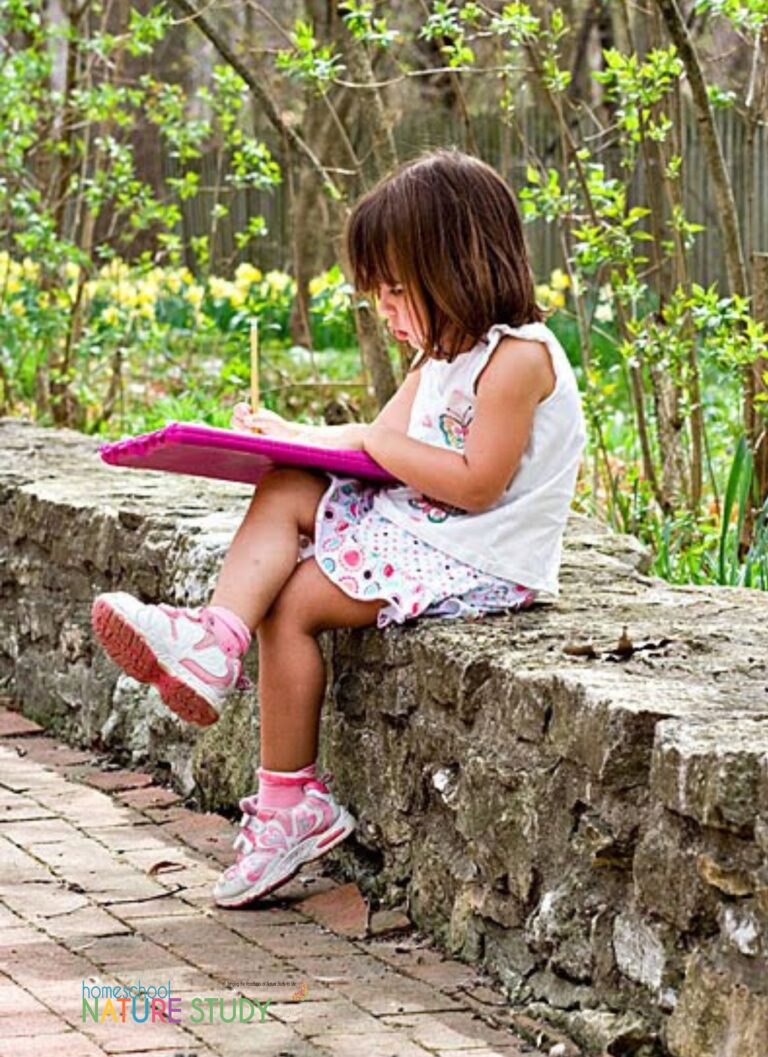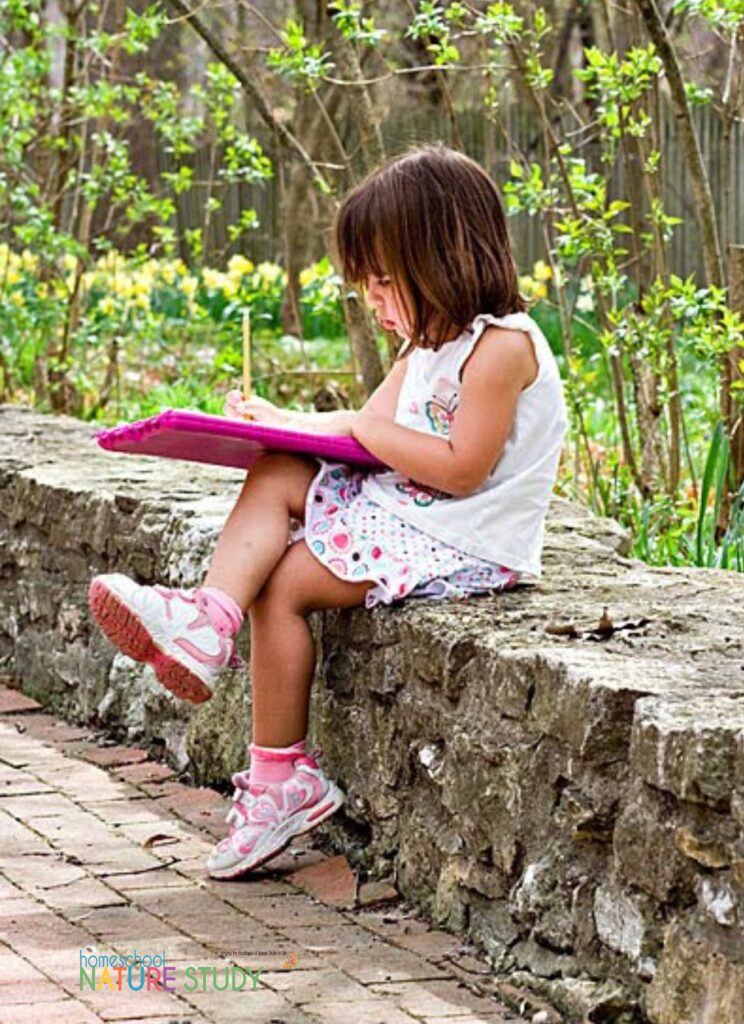 Camping Activities for Older Children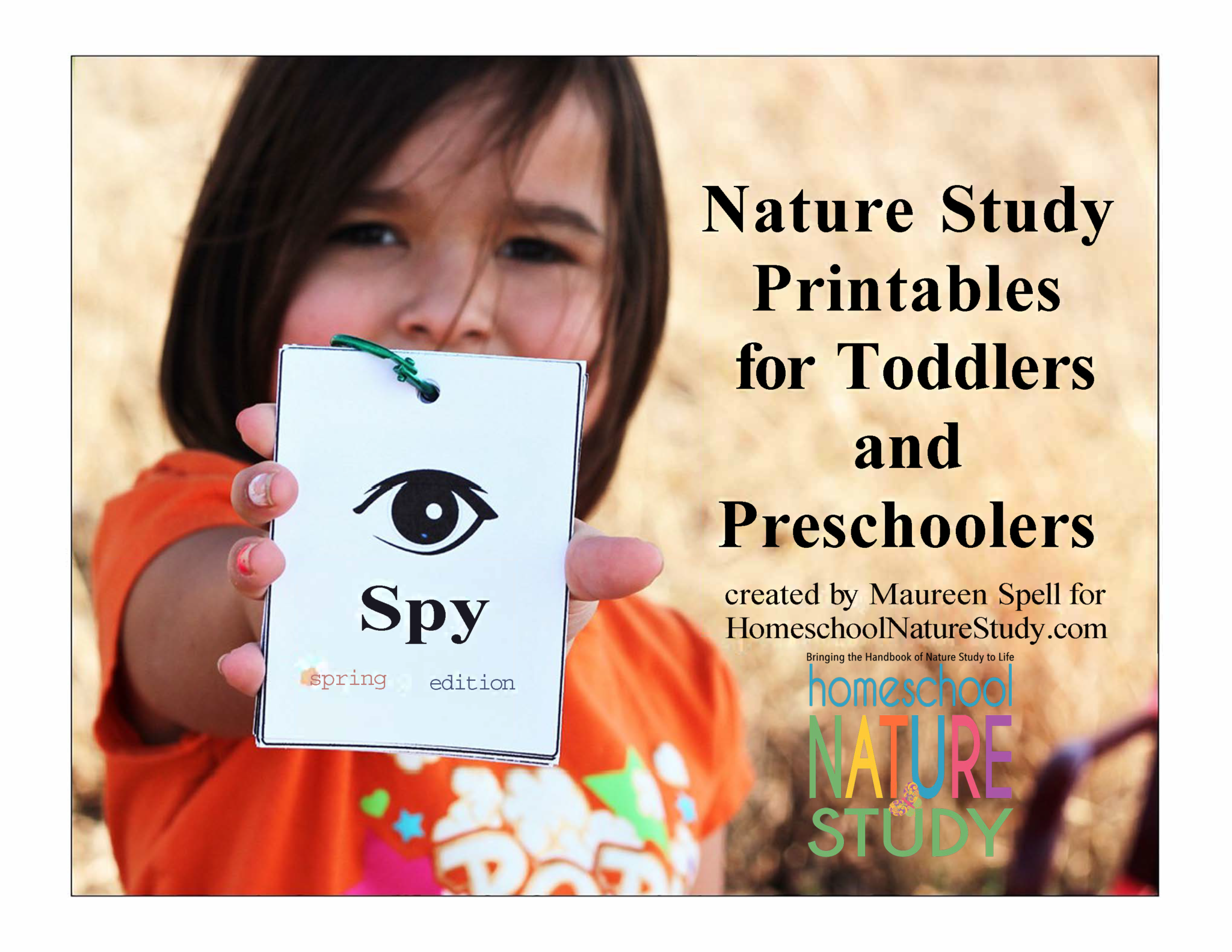 Homeschool Nature Study Printables for Toddlers and Preschoolers
Do you like the idea of involving young children in nature study but not sure how to start? Do you need a little help being intentional with your nature studies? Nature Study Printables is full of printable tools for you to use to get young children observing and talking about nature!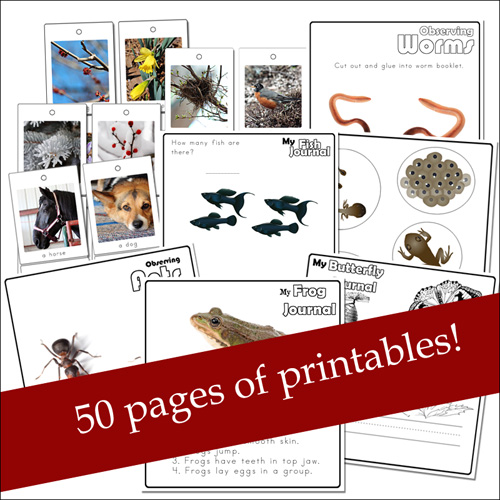 Nature Study Printables for Toddlers and Preschoolers is a 60+ page eBook included in Homeschool Nature Study Membership containing all of our toddler and preschool nature study printables plus 20 exclusive pages available only in this book! Use these tools alongside Homeschool Nature Study Preschool Curriculum to help informally introduce young children to the natural world around them.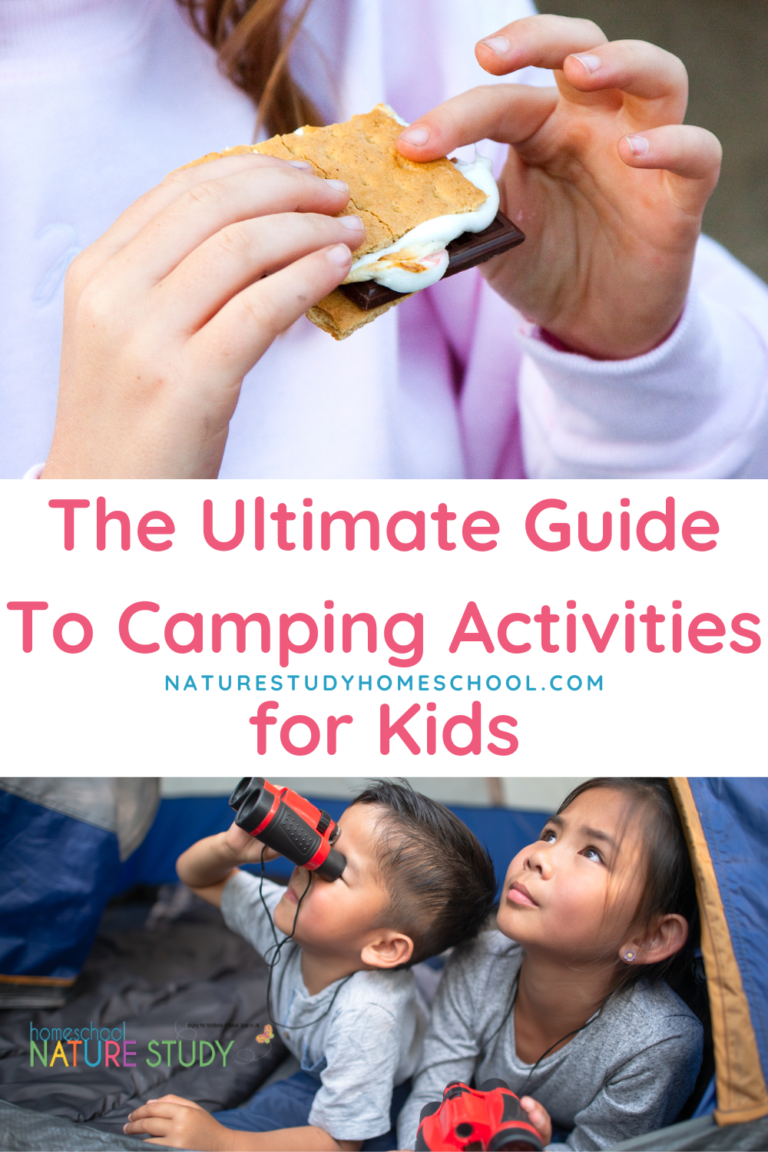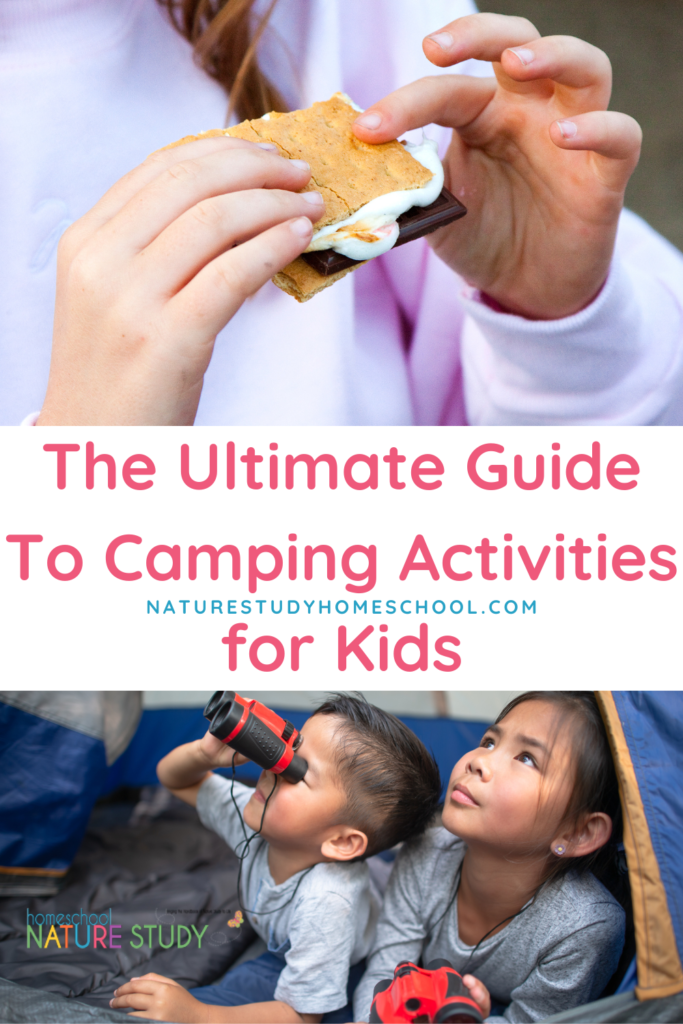 Homeschool Nature Study Membership
Join us for even more homeschool nature studies for all the seasons! With a new nature study each week, you will have joyful learning leading all the way through the homeschool year for all your ages!
Be inspired. Be encouraged. Get outdoors!
Do you have any family camping or camping with toddlers and preschoolers tips? Will you be doing a backyard campout this year?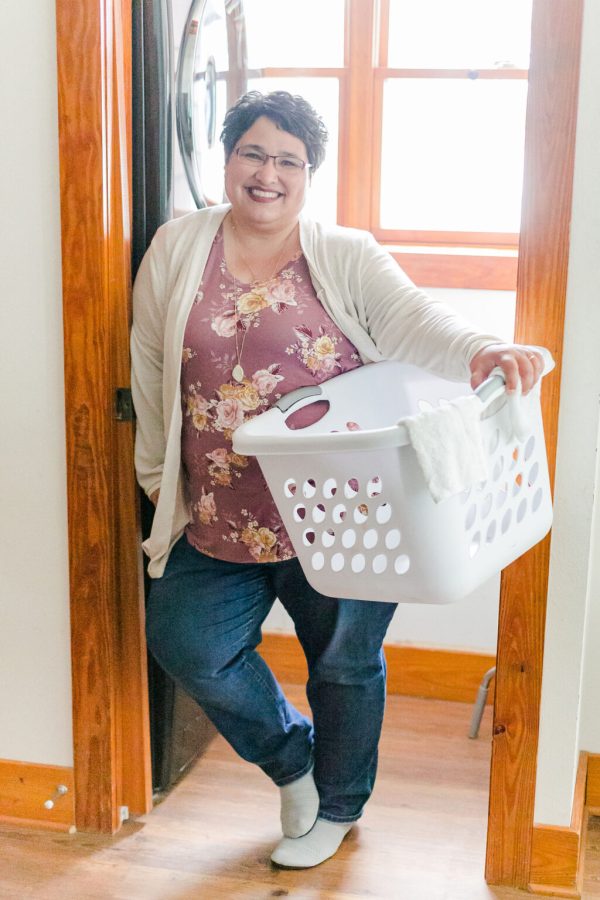 By Maureen Spell, a long-time contributor to the Outdoor Hour Challenges. Maureen helps Christian mompreneurs operate their business from a place of joy, purpose, and excellence because they are clear on how their business is serving their family and others. As a homeschool mom, she believes success at home AND business without the mom-guilt, stress and burn-out is possible! Outside of work, she loves having good conversations over a hot chai or GT Gingerberry kombucha and spending time with her husband and seven children. Visit her at MaureenSpell.com