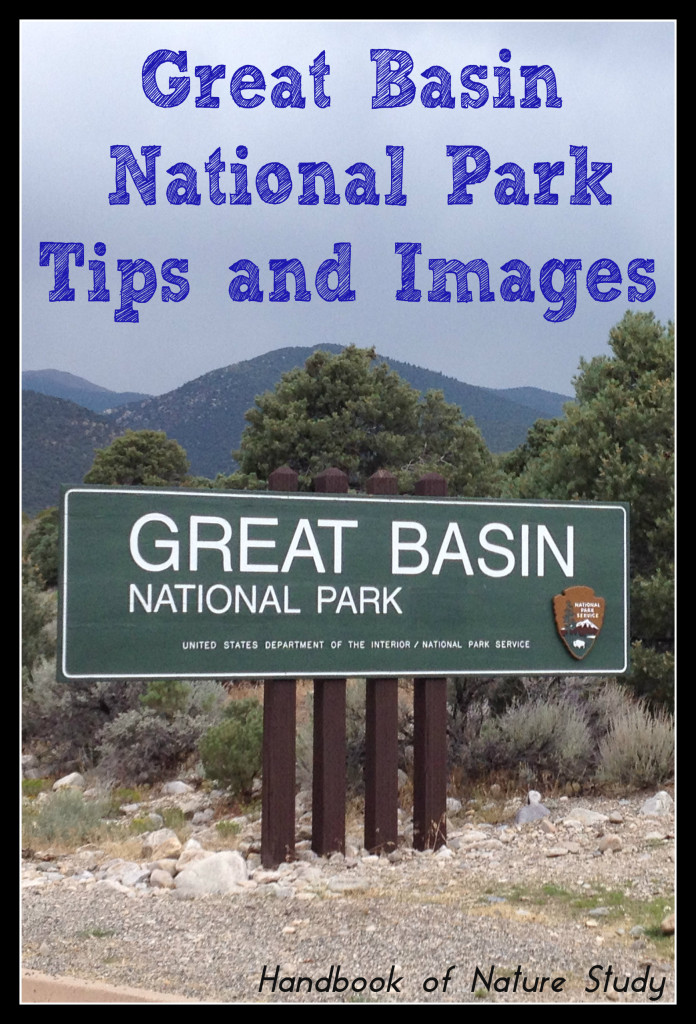 Great Basin National Park is a surprising place…way out in the middle of a lot of nothing-ness (close to both the Utah and Nevada borders). It takes some planning and forethought to get there but it is worth the effort. We stayed three days earlier in August along with my husband, son, and two of his friends.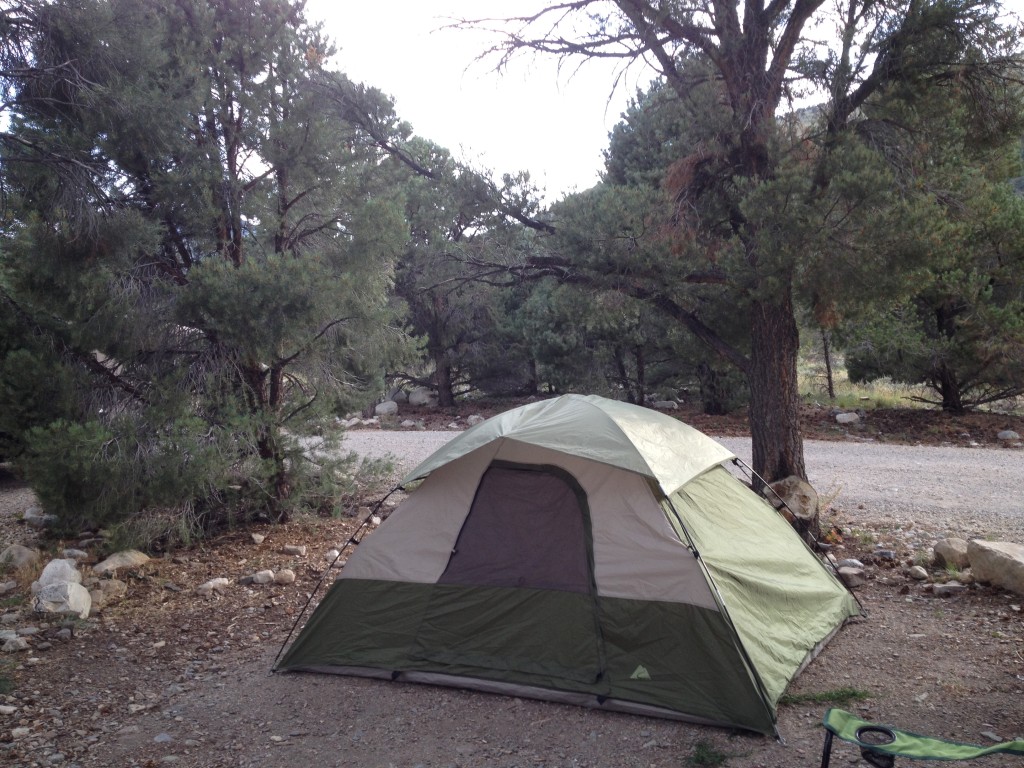 We camped in one of the five campgrounds in the park, Baker Creek which is three miles up a gravel road that is accessible to most cars whether they have four wheel drive or not. We looked at each of the other campgrounds during our stay and they each have their own benefits so make sure to read about them on the website. All are first come, first serve so arrive early in the day for the best selection of sites. There are no hook-ups for RVs, all have simple vault toilets, and there are no showers….making for a real camping experience. There were lots of trees, nice picnic tables, and a babbling creek that some children were exploring when we were there.
The nearest place to perhaps find a room is in Baker, Nevada but Ely, Nevada is not too far either. Baker had a little grocery store (very limited), a cafe, and a gas station. The national park does not have a store except for a gift shop. There is a small cafe at the Lehman Caves Visitor Center.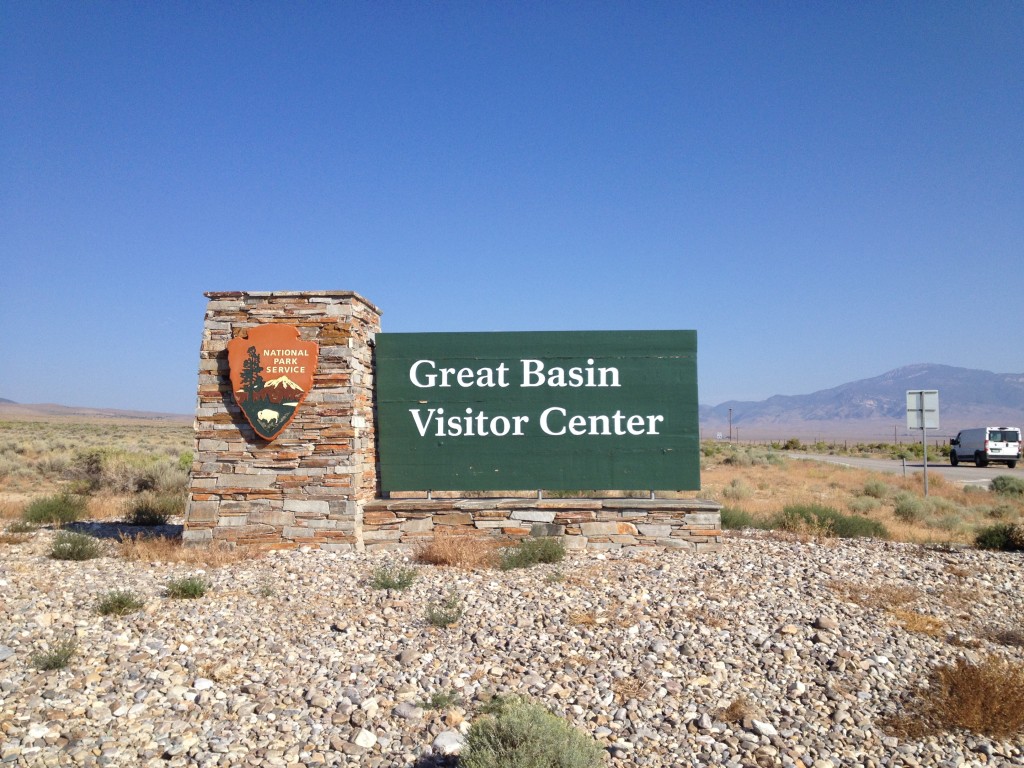 There are two visitor centers at Great Basin National Park. The Great Basin Visitor Center (closest to the highway) is superb! We thoroughly enjoyed the interactive exhibits, historical displays, and nature based information that was presented. You can learn all about the bristlecone pines, the Great Basin habitat, and all the creatures found in this unique desert environment.
Great Basin National Park is trying to make a name for itself as a dark sky destination for viewing the night sky beauty. It bills itself as "one of the last true dark skies in America". We wish we had been able to experience that part of the park but because of the super moon and the clouds…it wasn't a great star viewing weekend. It will go back on the bucket list for future visits. You can find a schedule of astronomy events on the park's Astronomy page.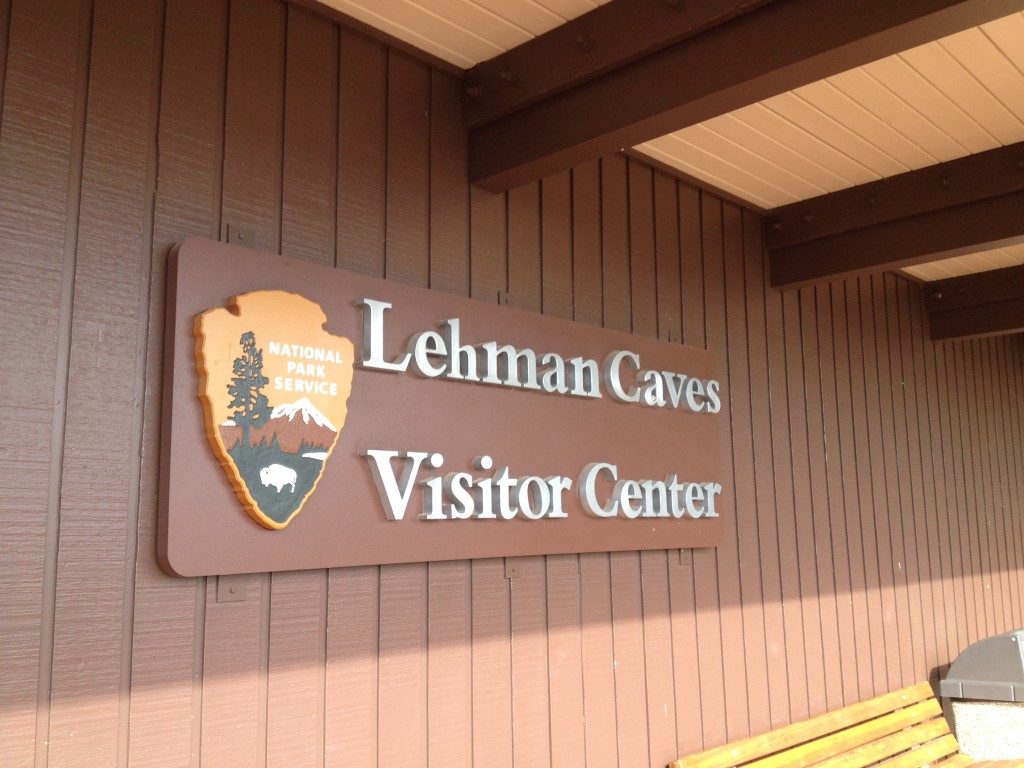 The second other visitor center is the Lehman Caves Visitor Center. This wasn't as updated or interactive as the other center but still very informative and interesting. We booked our cave tour here early in the morning and we only had a few choices of times available. Make reservations or arrive early to make sure to fit in a tour of the caves. There are two different cave tours and we took the ninety minute tour which takes you to every room open to the public. It was amazing!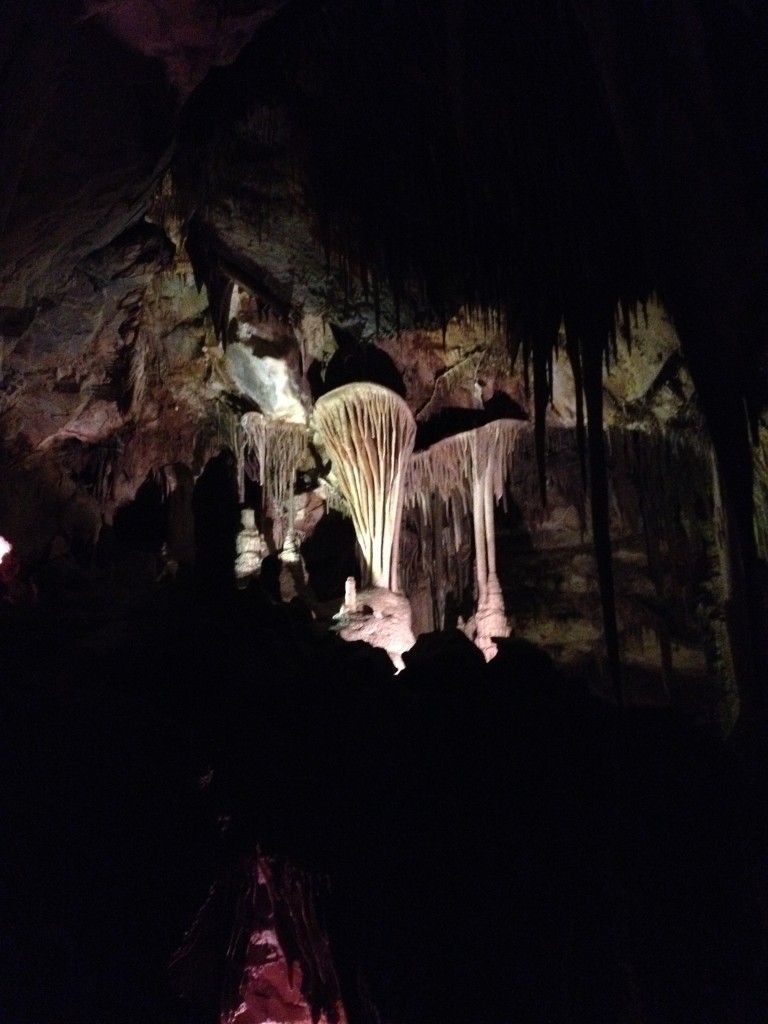 I have been to quite a few caves but this one by far is the most interesting and beautiful of all. I also want to note that this cave has lots of tight confined spaces that you have to fit through (usually by turning your body sideways) and lots of low ceilings. I am fairly tall (5′ 10″) and many times I had to walk a distance with my head down to avoid touching the ceilings. Just a warning. This tour is appropriate for all ages as long as they are comfortable with walking since you can't take strollers, carriers, or even backpacks on this tour.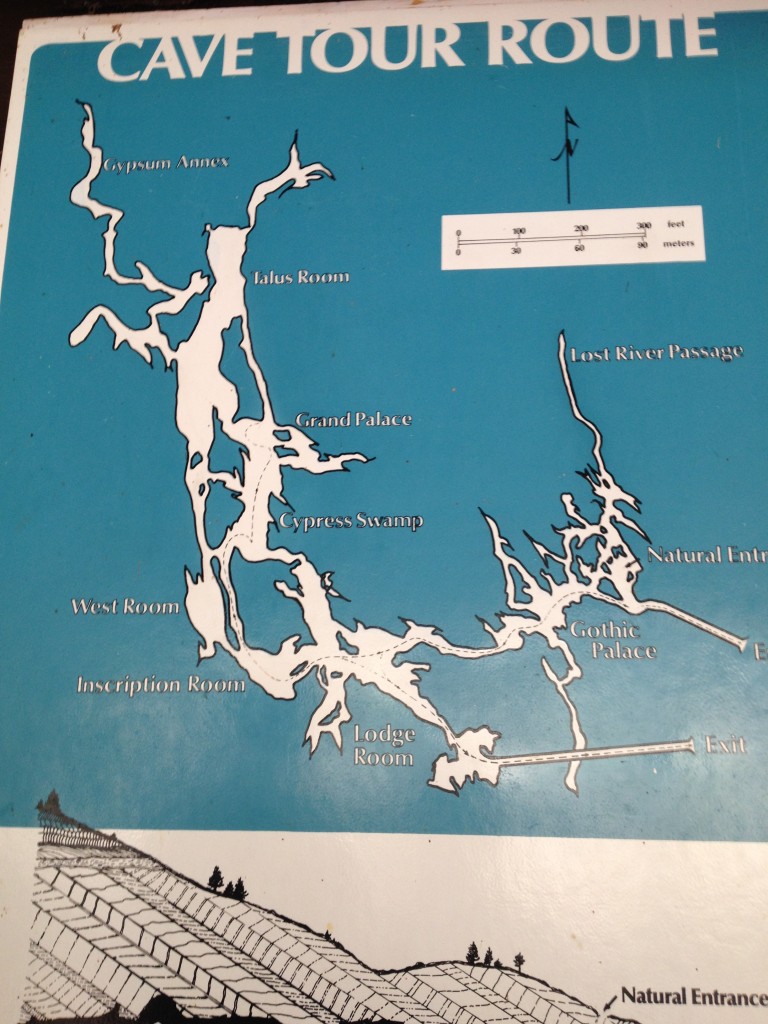 There are also Park Ranger programs you can attend by viewing the schedule in the park newspaper or asking at either visitor center. The day we were there they were offering up scopes to few the sun and an interpreter to tell you all about what you are looking at.
There is a Jr. Ranger program at Great Basin National Park that we observed quite a few of the children participating in….ask at either visitor center for information. They also have a "Cave Cadet" pin so ask about that too!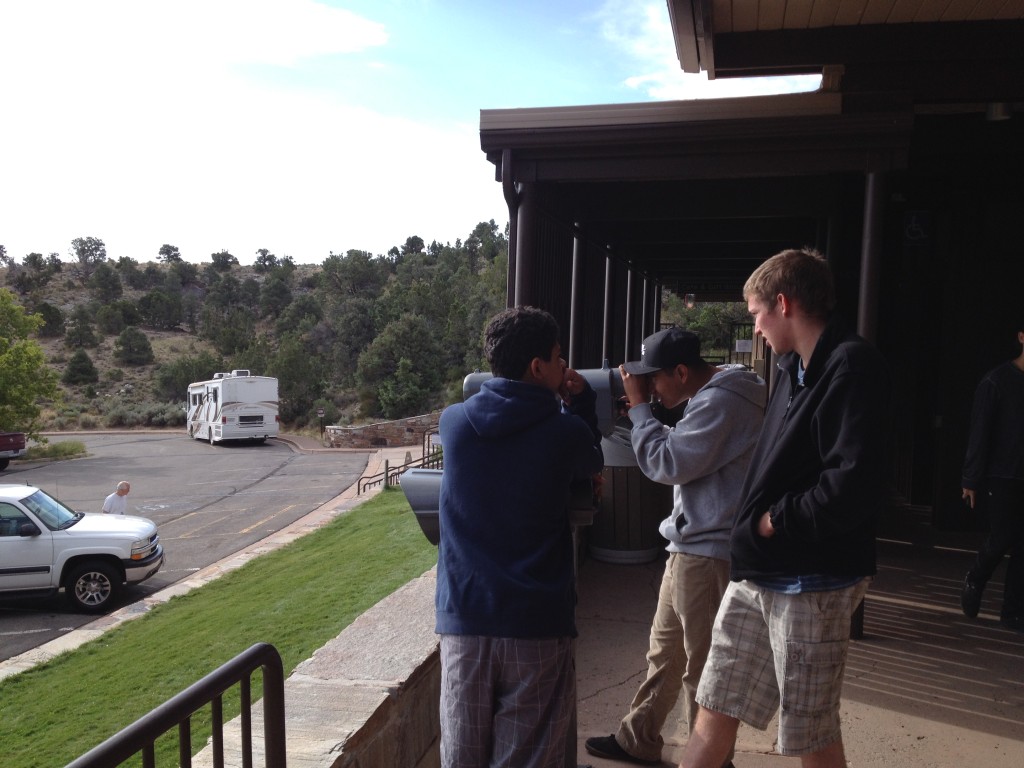 My guys enjoyed the viewing scopes to look down from the park across the Great Basin…
Our group split up on hiking day. Three of use hiked the Bristlecone Trail and two hiked to the top of Wheeler Peak!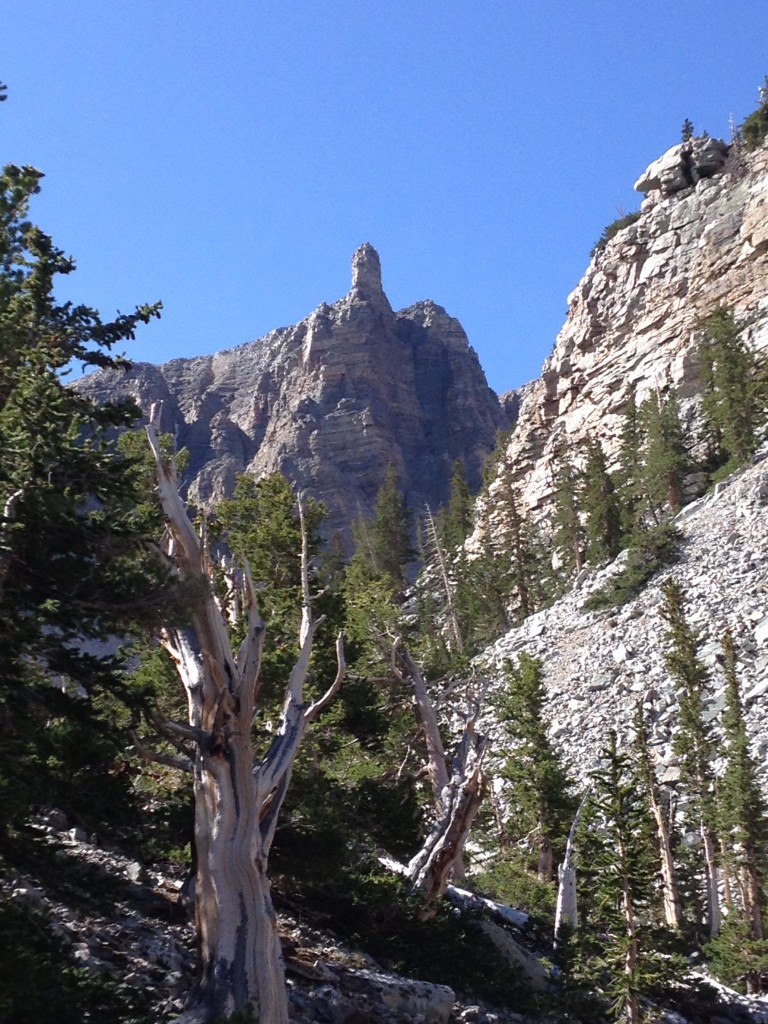 The trail up to the Bristlecone pines was empty when we hiked up early in the morning (around 8:30 AM). There is a rather large parking lot at the trailhead but it was FULL when we got back later in the morning. There are vault toilets (clean) in the parking lot once you wind your way up the road from the visitor's center. It is a very high altitude and the views as you round the corners are majestic.
Bristlecone Pine Trail: The hiking trail itself is a little longer than posted at closer to 3.1 miles and not 2.8, as measured by our pedometers. It is a moderately difficult hike because of the length and elevation when you end up at a little over 10,000 feet.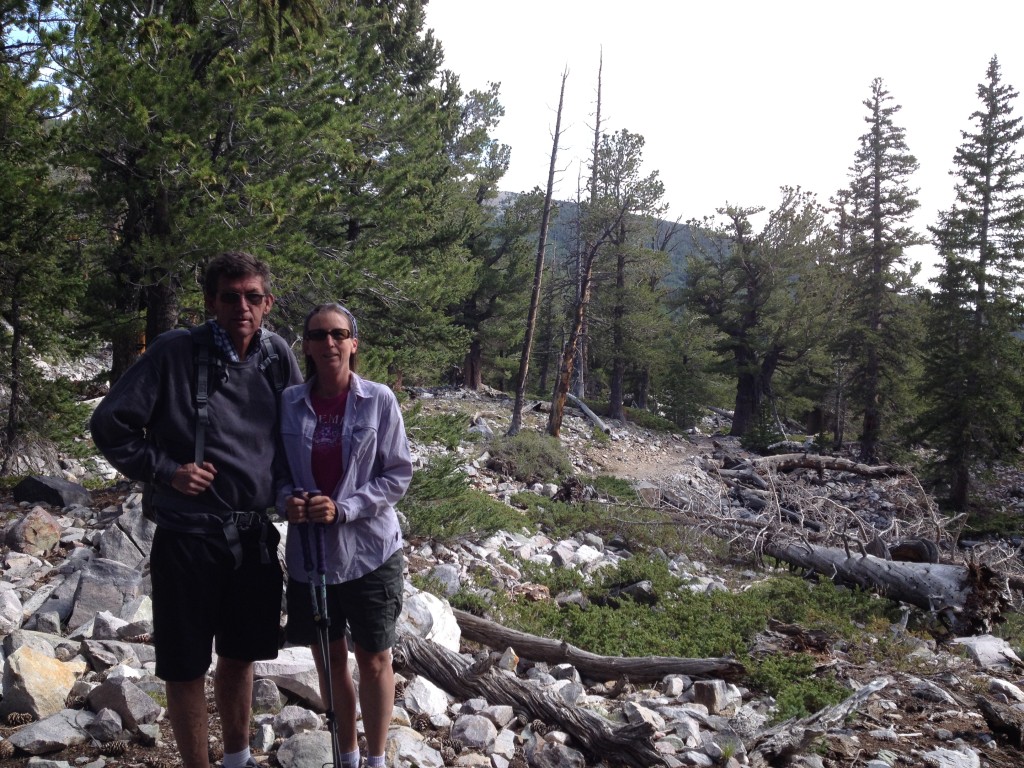 Our group thoroughly enjoyed the hike and then the interpretive trail with signs teaching you more about these  ancient trees. More information on the hike here.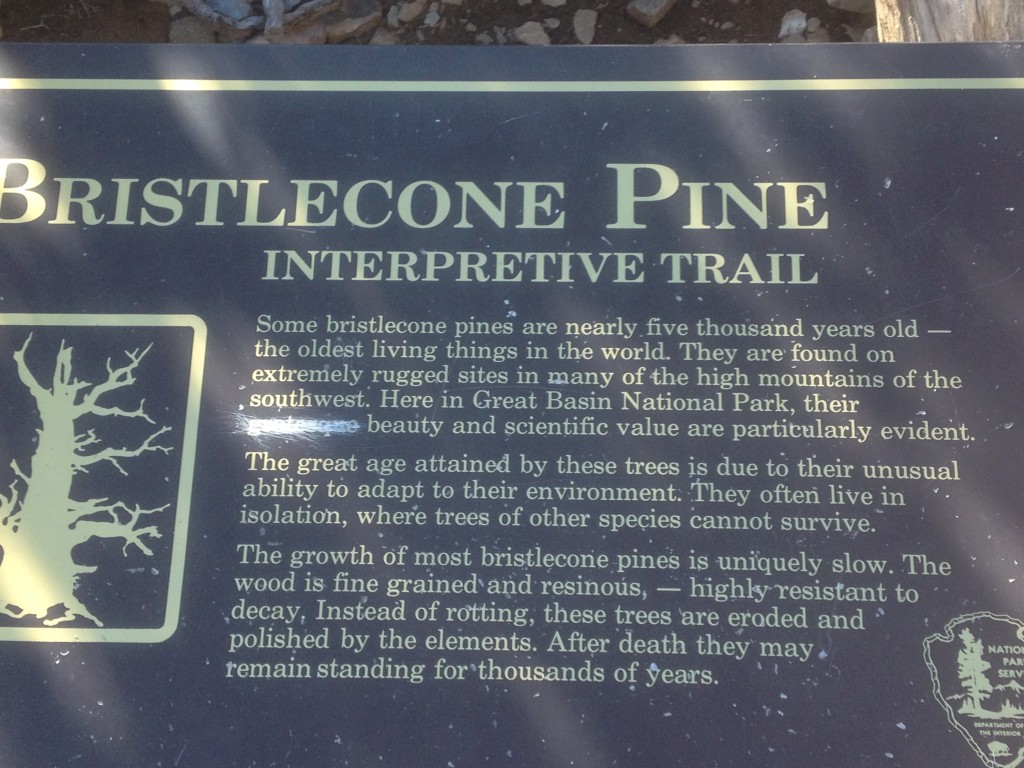 Fascinating to think about how old some of these trees are and after going through the interpretive trail I am fairly sure I can identify these interesting trees.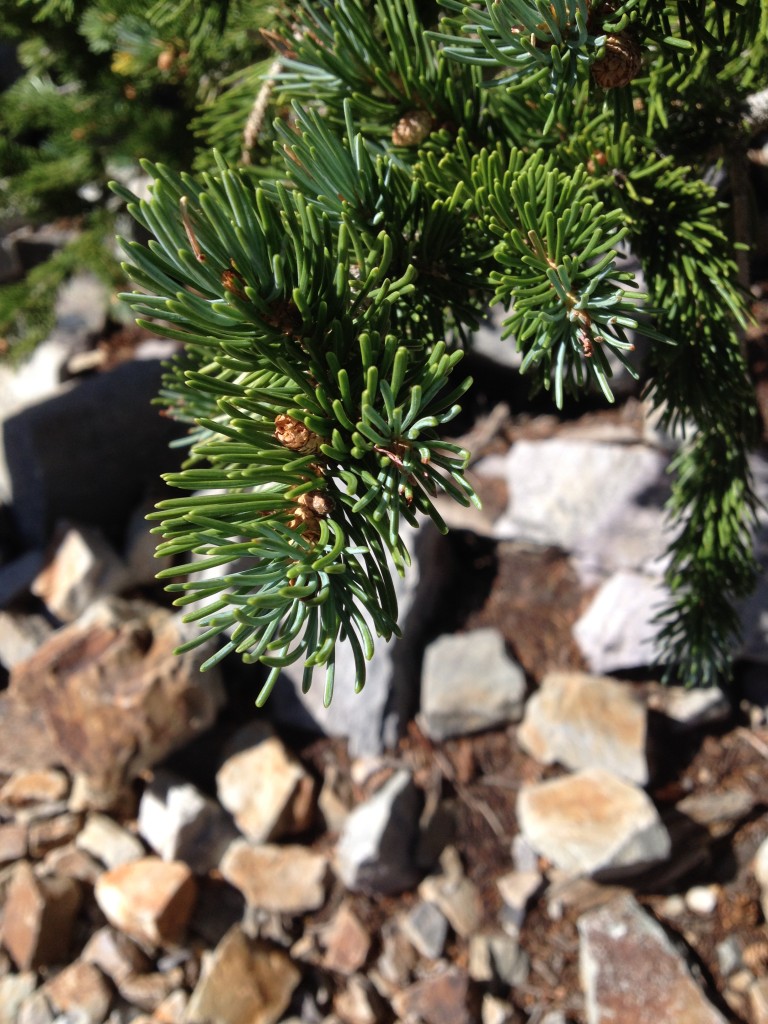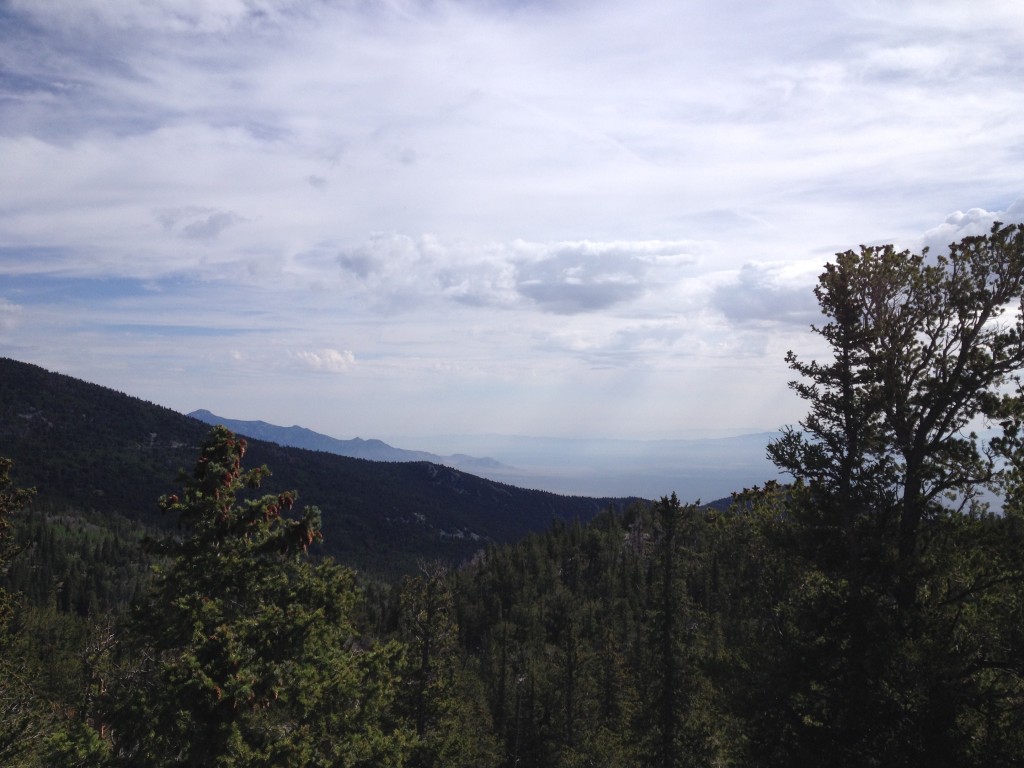 View from the trail…amazing light and clouds the whole day long!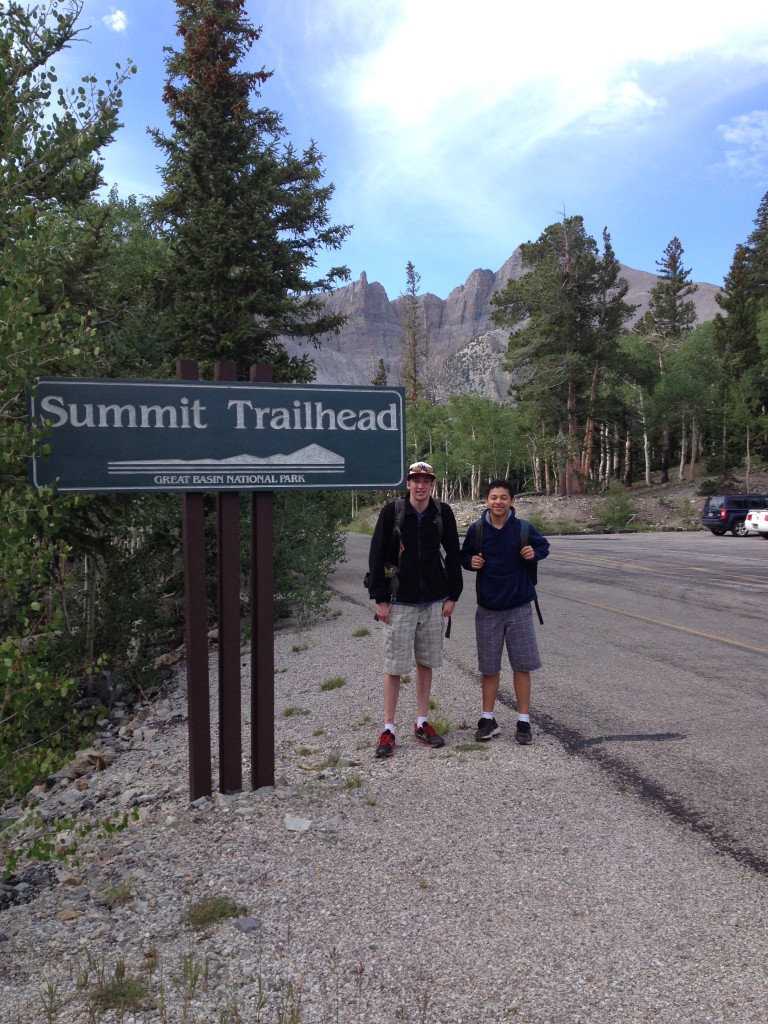 Wheeler Peak Summit Trail: We dropped the other group off at the Summit trailhead and they started off at around 8 AM. It is advised to start early so you aren't up on the peak when the threat of afternoon thunderstorms roll in. There is a very small parking lot for this trailhead so plan to have someone drop you off or get there early. This is a very strenuous hike and fairly long at 8.6 miles roundtrip. You start at 10,100 feet in elevation and gain 2,900 feet going up to the summit.  My son said the last portion of the hike is all exposed with no tree cover.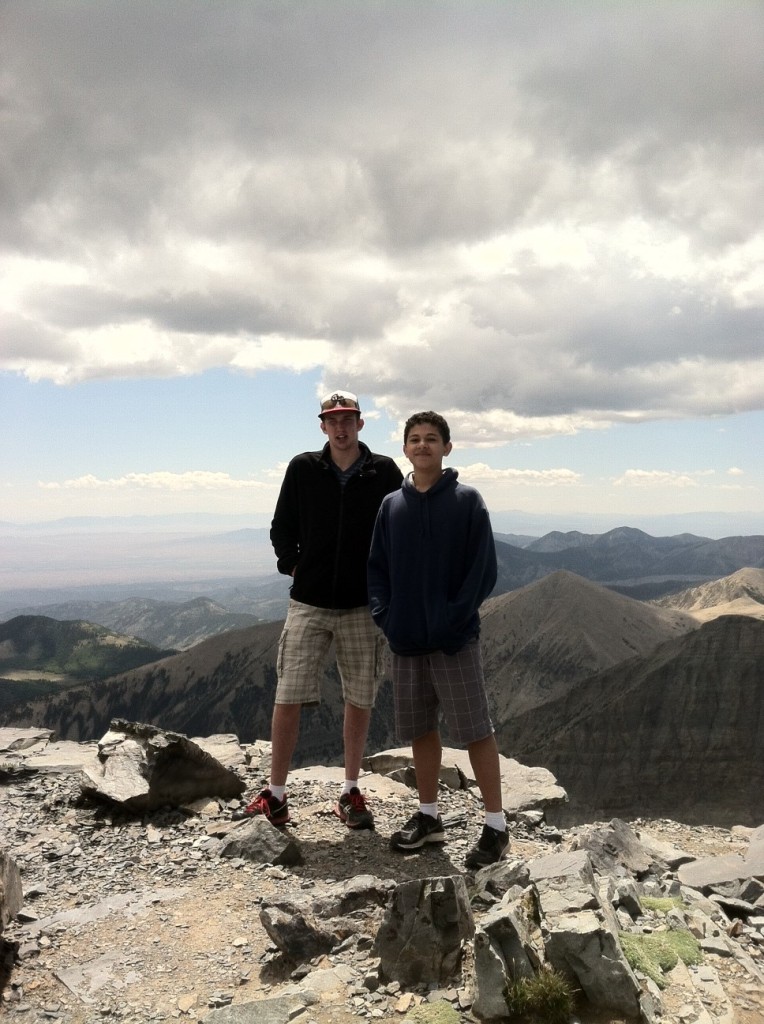 These two young boys completed the hike and said it was worth the effort because of the beautiful view from the top. I will take their word for it.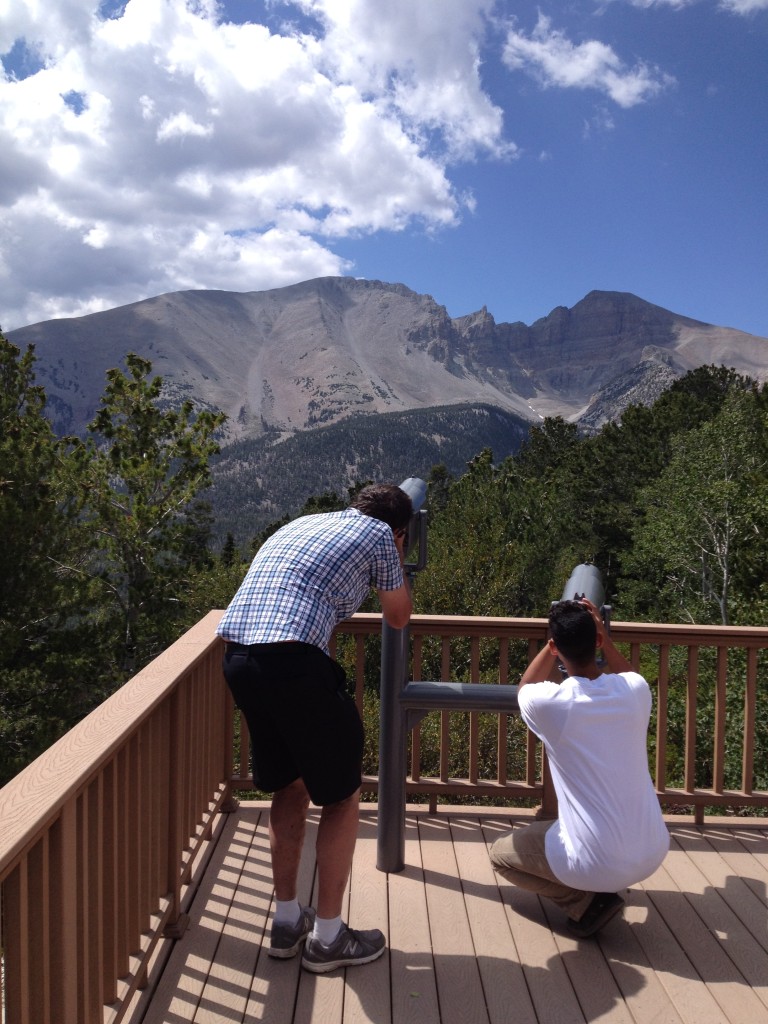 There is a turnout alongside the road where you can use these telescopes to look up at the peak. We could actually see people up there but not our boys.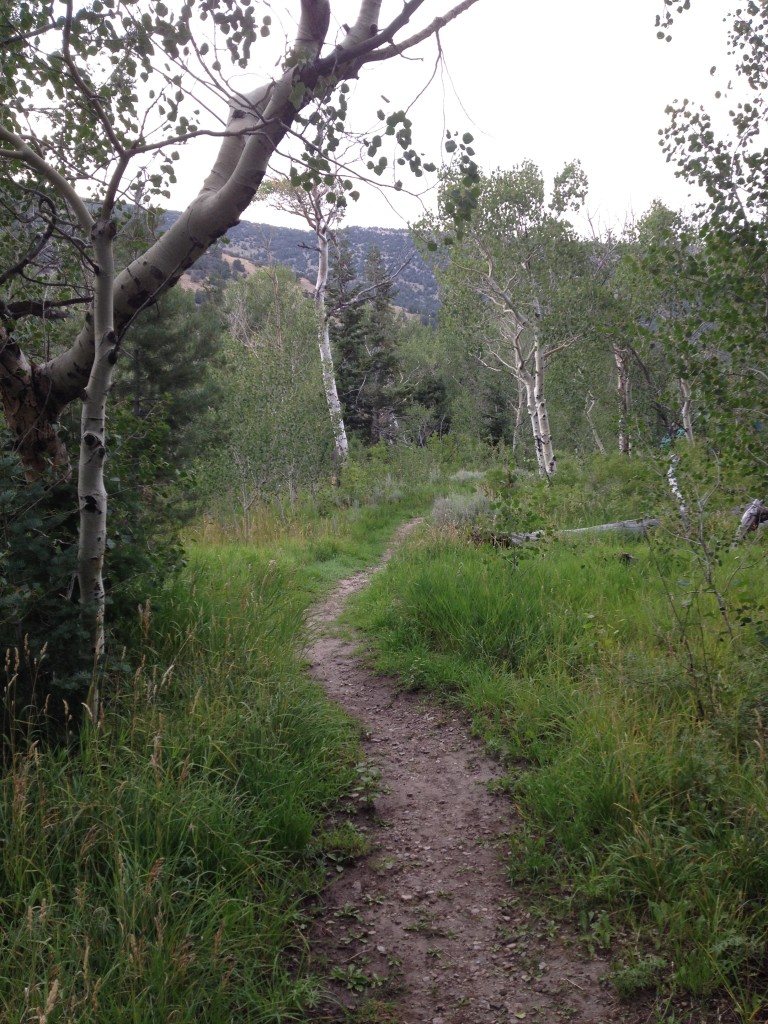 One evening we walked along this trail which parallels Baker Creek and ended at our campground. What a beautiful place with the aspen trees, green grass, and the sound of running creek water.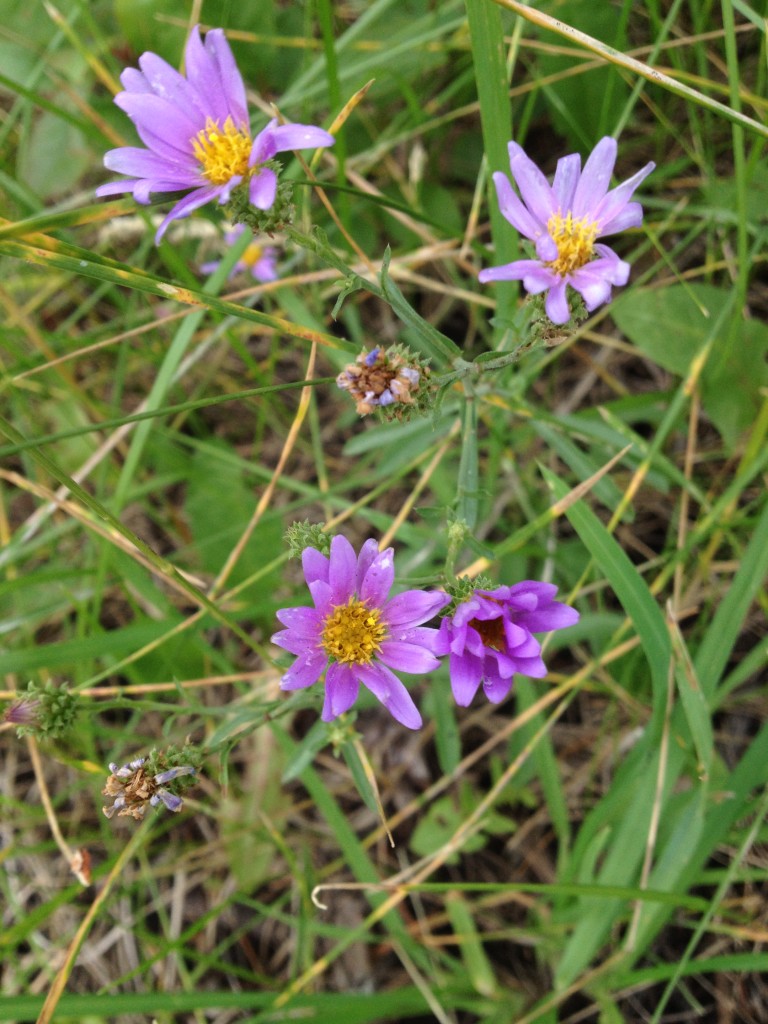 There were lots of wildflowers which makes me happy.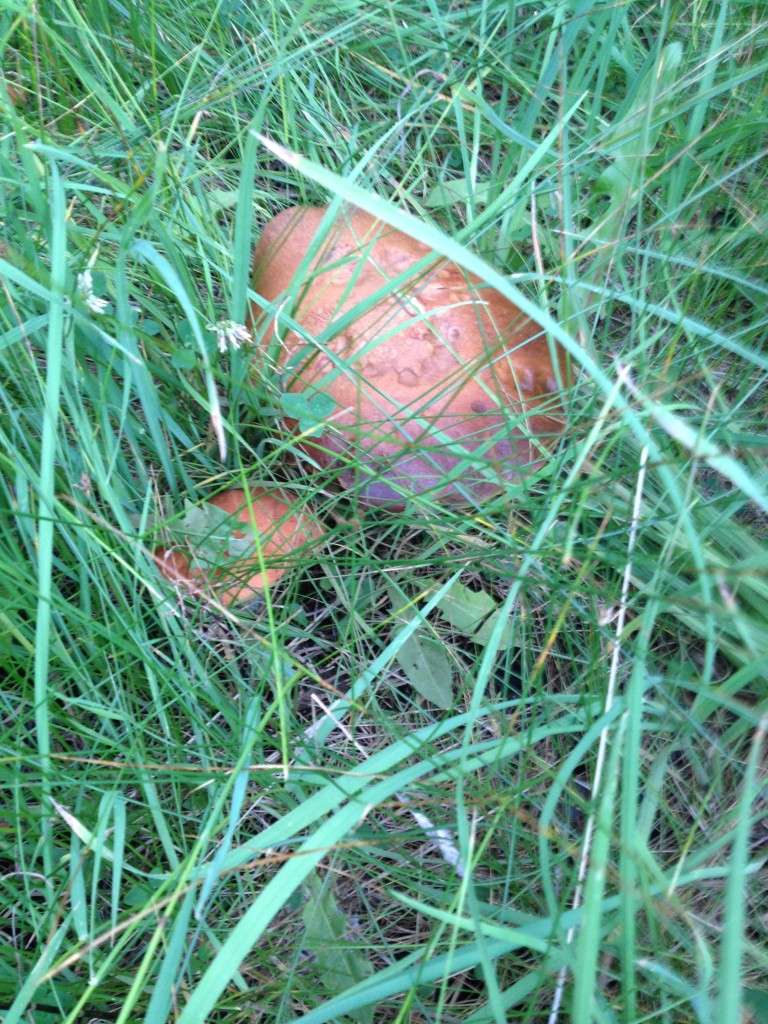 Plenty of fungi to observe too!
Not so very glamorous after a week of camping and no showers at Great Basin. Our children are all growing up so we treasure the time we have to spend with even just one of them during a camping adventure. Planting seeds of appreciation for the natural world gifted to us by a loving Creator is something we highly value and have tried to do throughout our years as parents. Seeing our youngest share his love of the outdoors with his friends makes me smile from ear to ear.
Thanks for coming along on our Great Basin experience!
Some other things to know about Great Basin National Park:
No entrance fee!
There is a ticket cost for the cave tours.
This is the desert but it gets cold here so make sure to bring a jacket or sweatshirt even in the summer.
Check for operating hours before coming.
Visit the Things To Do page on the park's website for a good idea of how to spend your time.
You can download a pdf of the 2014 park Newspaper from the website.
You can read more of my national park tips in these entries: