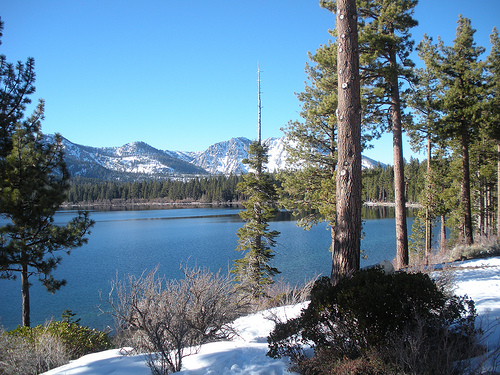 Fallen Leaf Lake Snowshoe Hike
Here are this week's challenges:
Outdoor Hour Challenge #4 Winter Weather Study 
Winter Wednesday #4 Tree Silhouettes -More ideas for this study can be found on Squidoo.
These two challenges can easily be combined into one outdoor excursion. Both challenges can also be done from the comfort of your own window if it is bitterly cold outdoors. Observations can be made and then recorded in your nature journal or if you have the ebooks you can record your findings on the accompanying notebook pages.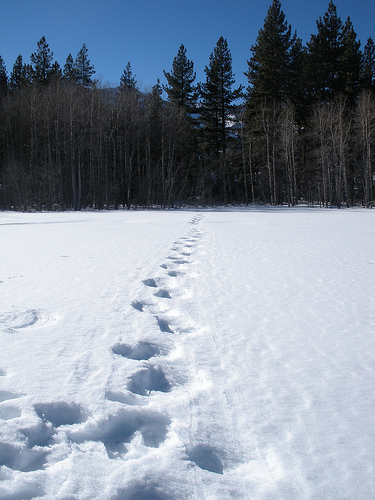 Snowshoe Tracks with Aspen Silhouettes
Even if you don't do anything else this week, try to get outside for some fresh air and a good walk with your children.