With the weather warming up, these April nature activities for enjoying the outdoors have you covered. Simple and beautiful ideas for enjoying nature!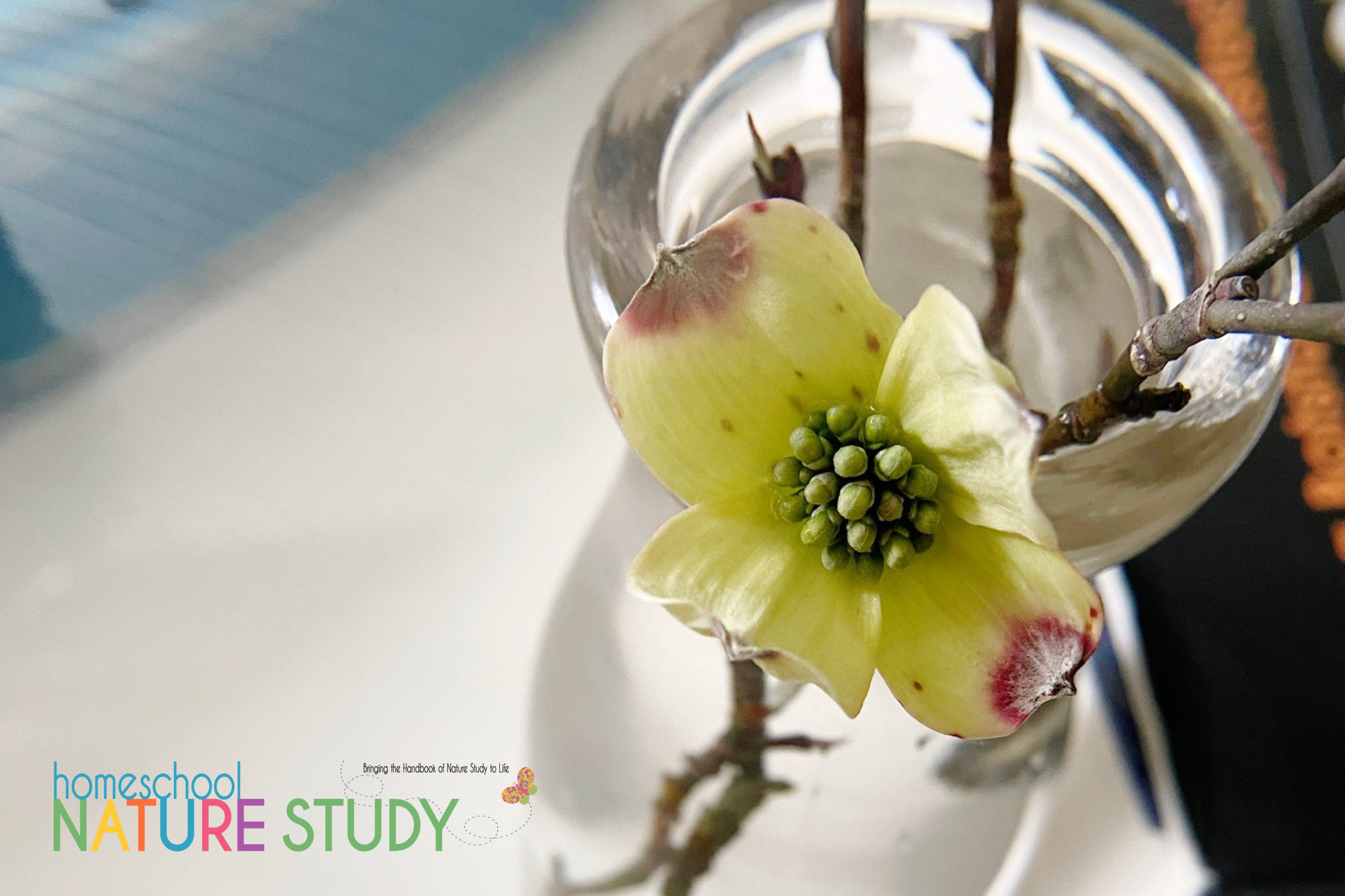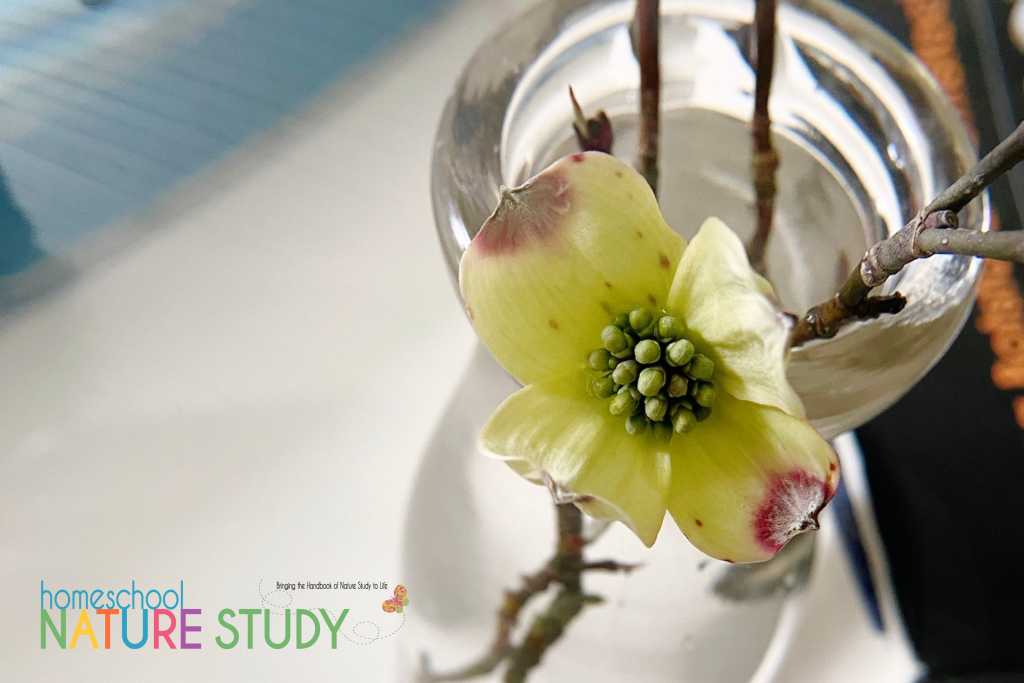 Get Outdoors with April Nature Activities
Taking a nature walk can bring refreshment to your whole family. Maybe you are having a tough day and the children are a little restless or perhaps the weather is just too nice to stay inside all day…these are perfect opportunities to drop everything else and take a walk in your own neighborhood or a park close by.
I've observed that families that take nature walks on a consistent basis, as part of their weekly routine, benefit greatly from the efforts they spend in making them happen. They feel more relaxed in nature, they see their children get excited about things they discover, and they feel a closer bond as a family because of shared nature experiences.
Whether you use the Outdoor Hour Challenges as part of your nature studies or not, the fundamental idea of taking a short walk outside with your child is the basis of building a happier childhood. The Benefits of Nature Study with Ideas for Creative Nature Walks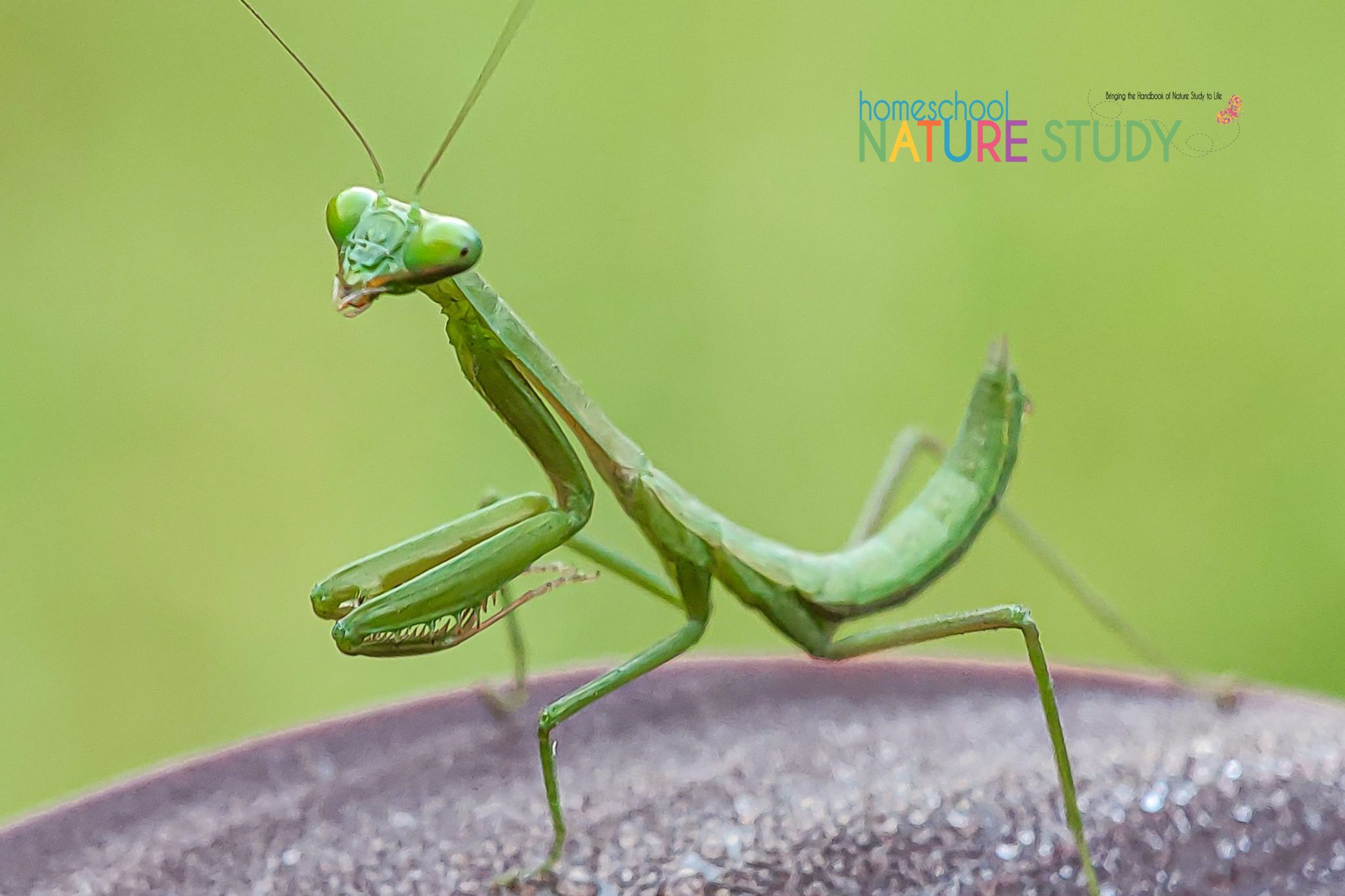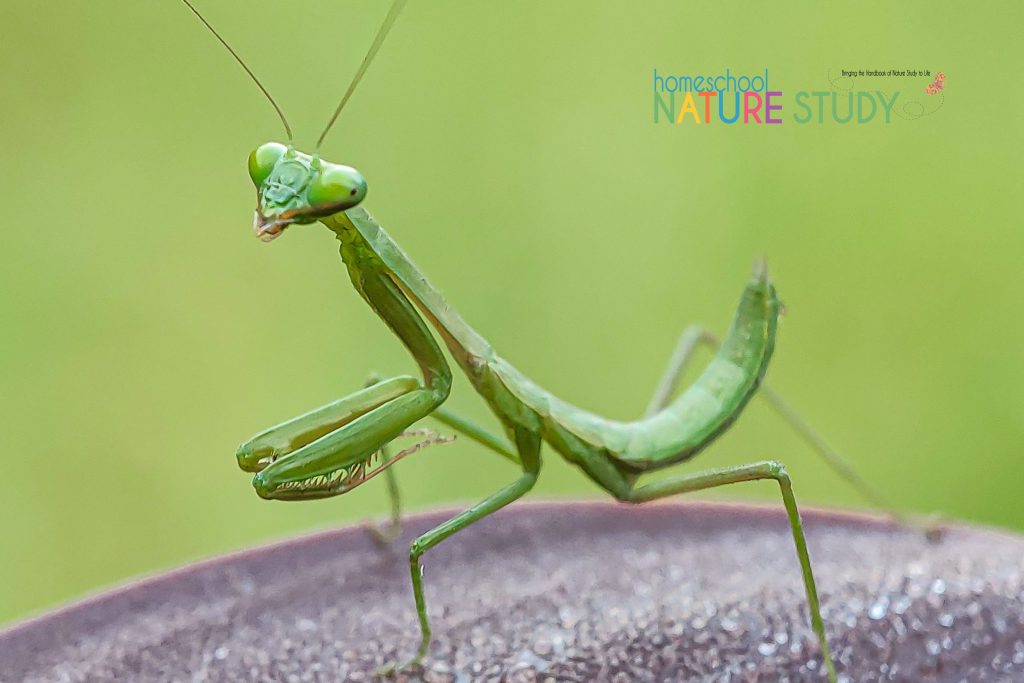 Insect Nature Study for Kids: How to Identify an Insect
"Insects are among the most interesting and available of all living creatures for nature study. The lives of many of them afford more interesting stories than are found in fairy lore; many of them show exquisite colors; and, most important of all, they are small and are, therefore, easily confined for observation."

Handbook of Nature Study, page 294
Find the Insect Nature Study here!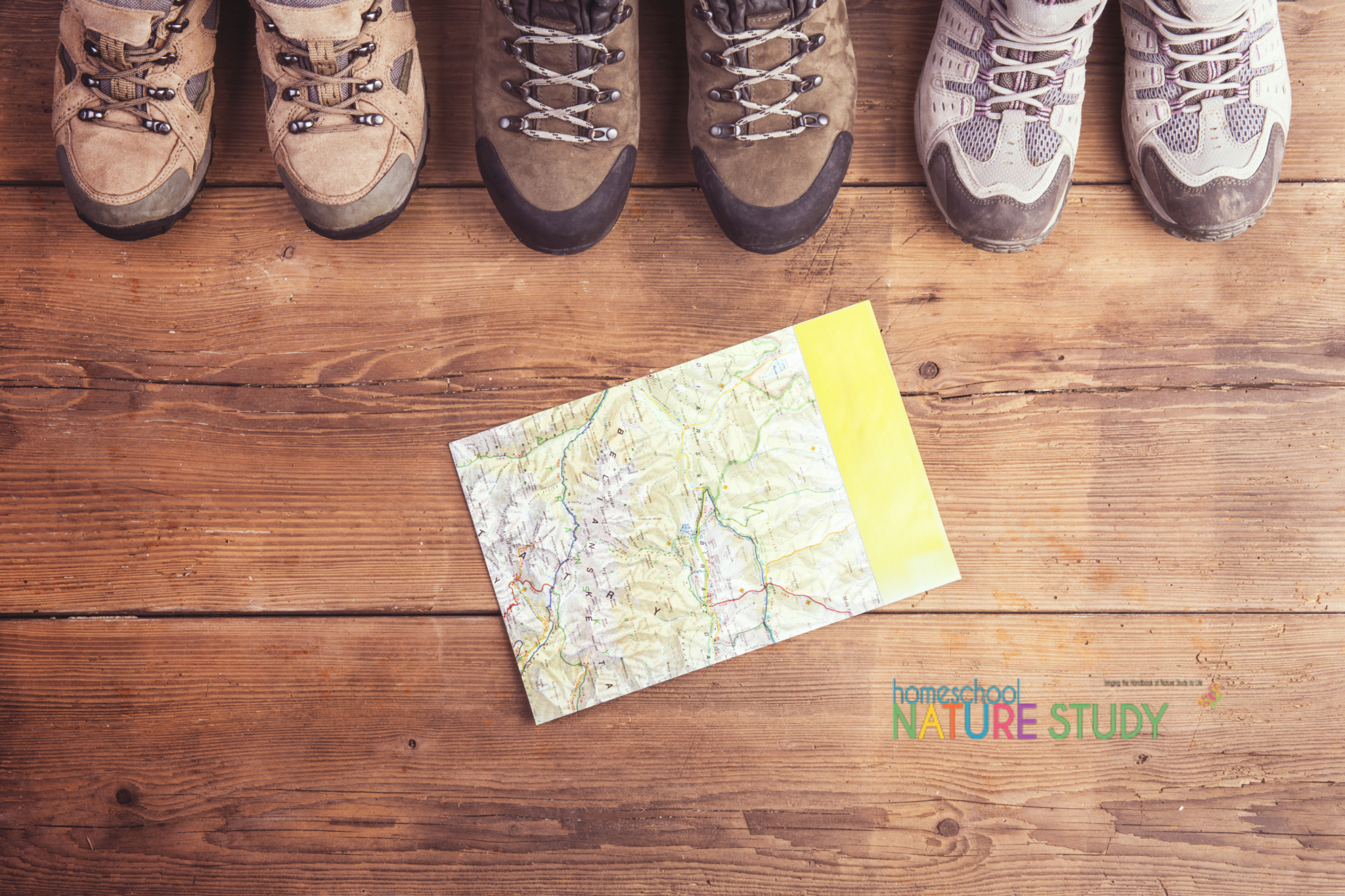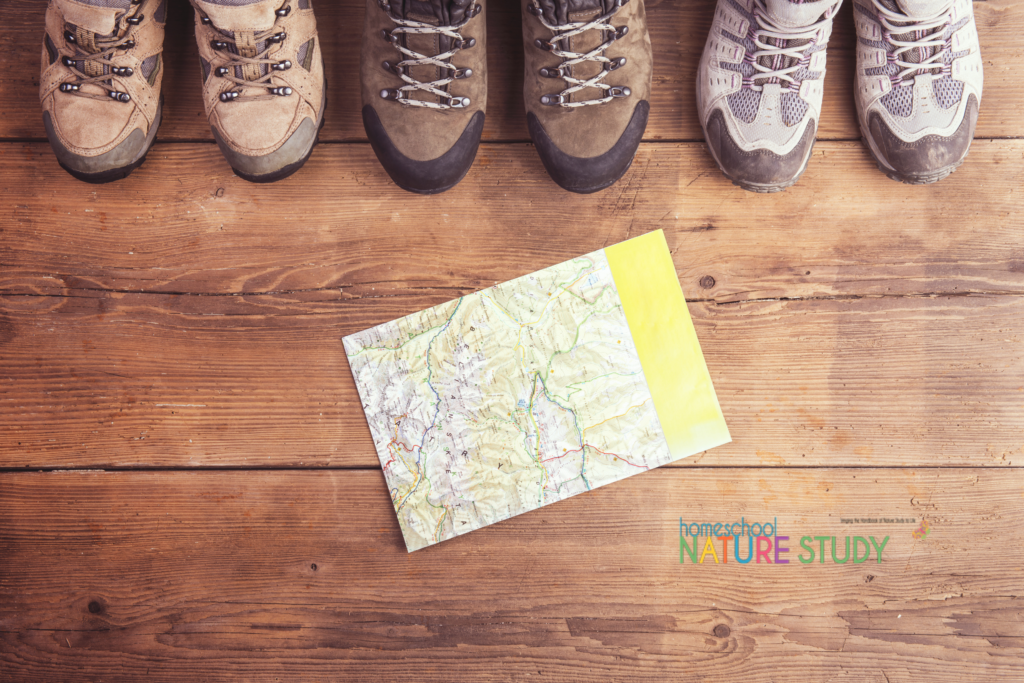 Take a Field Trip or Day Hike Near Home
Our family has always enjoyed being outside together, hitting the hiking trail and doing a little exploring. But often the biggest obstacle to taking that hike was figuring out where to go. We may have had the desire and the time to get outside but wrestled with the question of where to go. Often we thought too big.
I realized over time that we didn't need to travel far to find places to go on short notice or even for a half day's hike. I loved being able to roll out of bed, decide to go on a hike, and be out the door in a short period of time. So, how did I overcome the dilemma of finding places to hike near our home? Ideas for Field Trips and Day Hikes Near Home
Plan to Make Your Backyard a Natural Wildlife Habitat
Here are some simple ways you can make your backyard a natural habitat for wildlife. You will love having the opportunity to have nature come to you in your very own backyard. Involve your whole family in the project and spend some time outdoors! Here are the simple how tos: How to Make Your Backyard a Natural Wildlife Habitat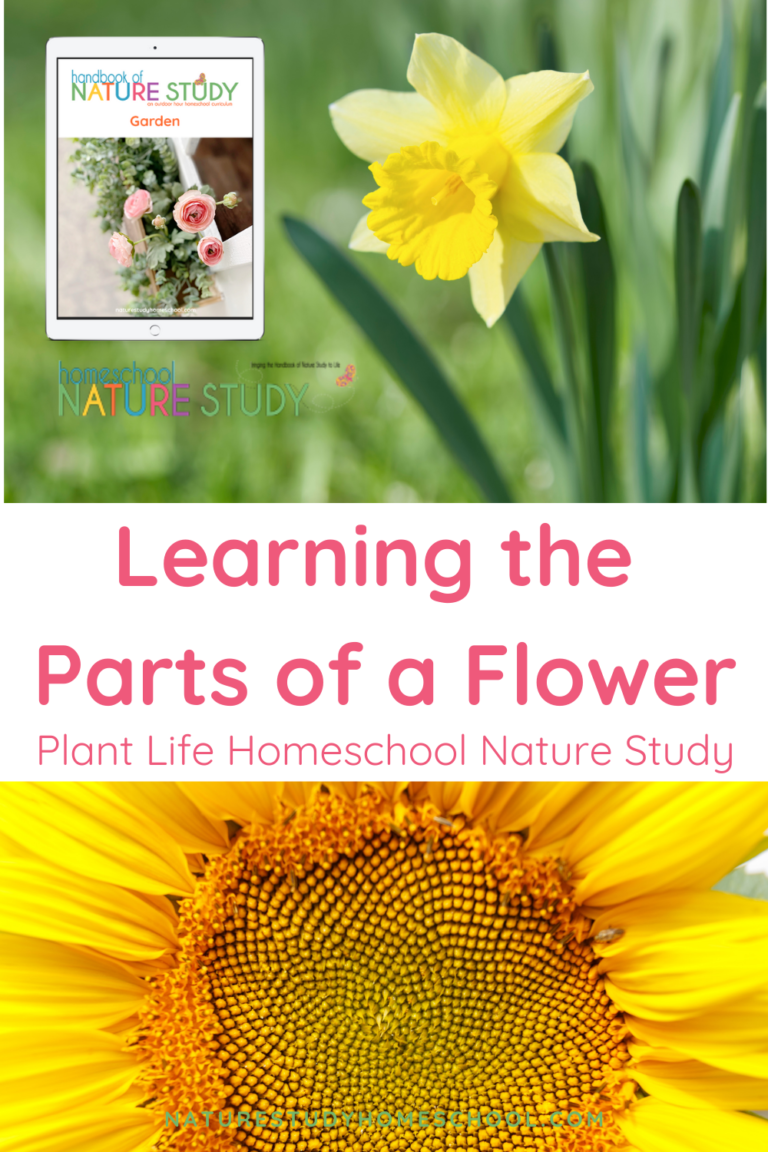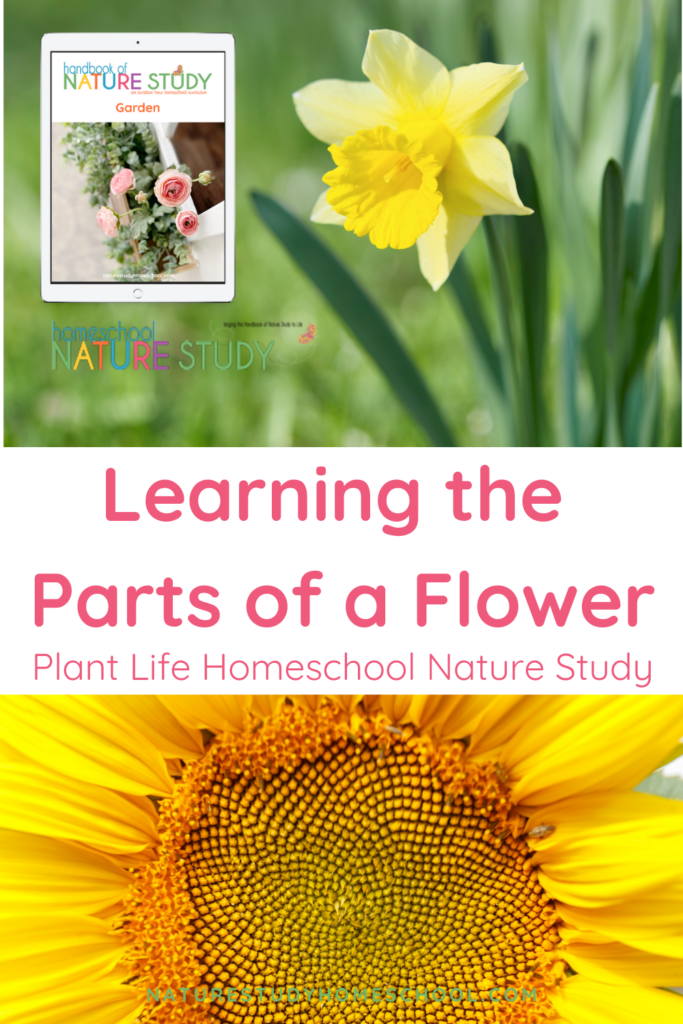 Learn the Parts of a Flower
This plant life nature study is going to be helpful to all families as they strive to learn the technical names for flower parts. Make sure to read the pages in the Handbook of Nature Study and look up the link in the challenge with a printable with the flower parts labeled. Don't make this too much of a drill or memorization assignment. As the need arises, use the proper names for the flower parts as you go through your outdoor time and find garden flowers or wildflowers to observe. Plant Life Nature Study
Simple April Nature Activities: Keep Weather Records!
Keeping weather records has not only been a pastime for thousands of years, but it has also been essential to predicting the weather and its effects on everyday life. What should we wear? When should we travel? Is it time to plant our garden? We make many of our decisions based on the weather and its patterns and cycles. Keeping Weather Records as Homeschool Science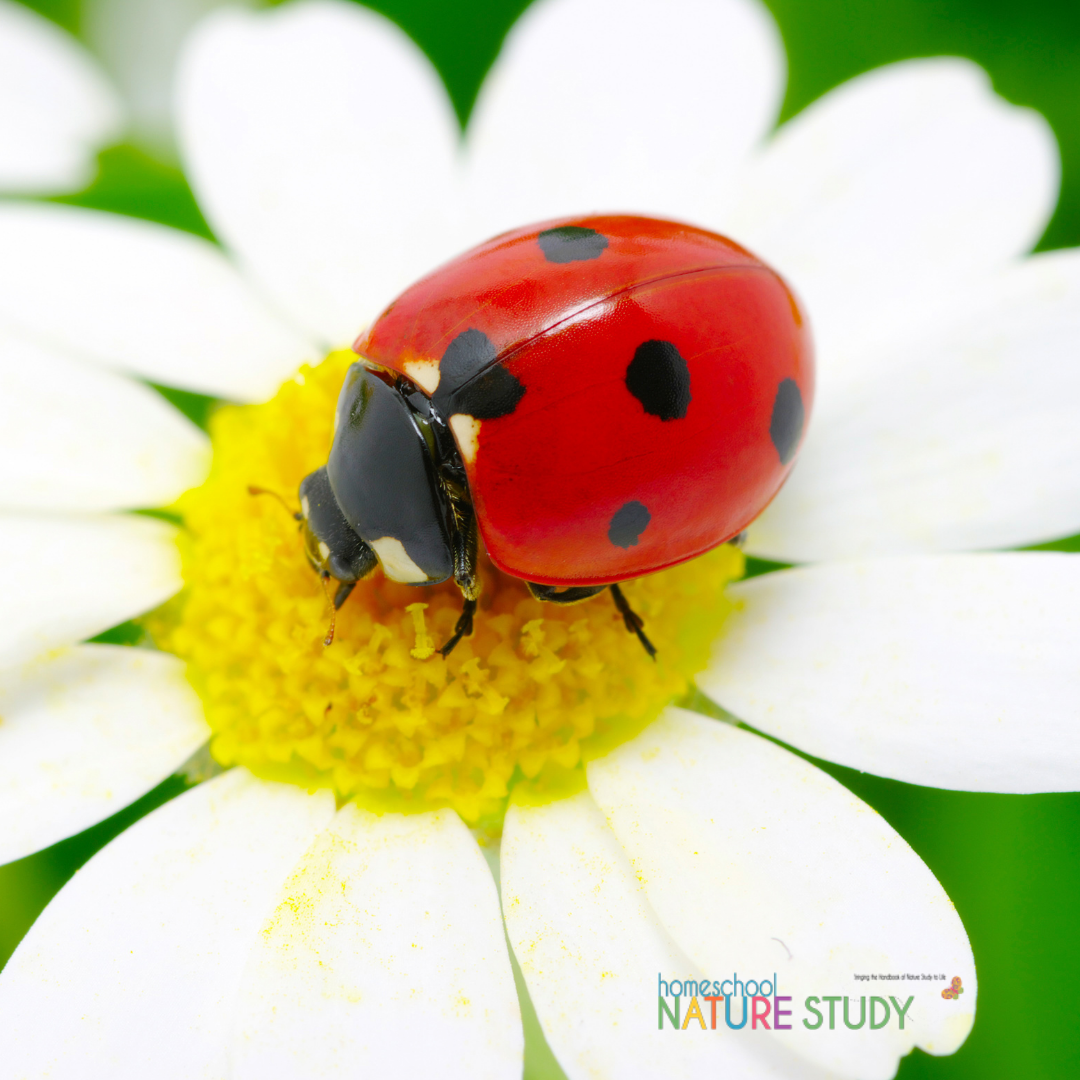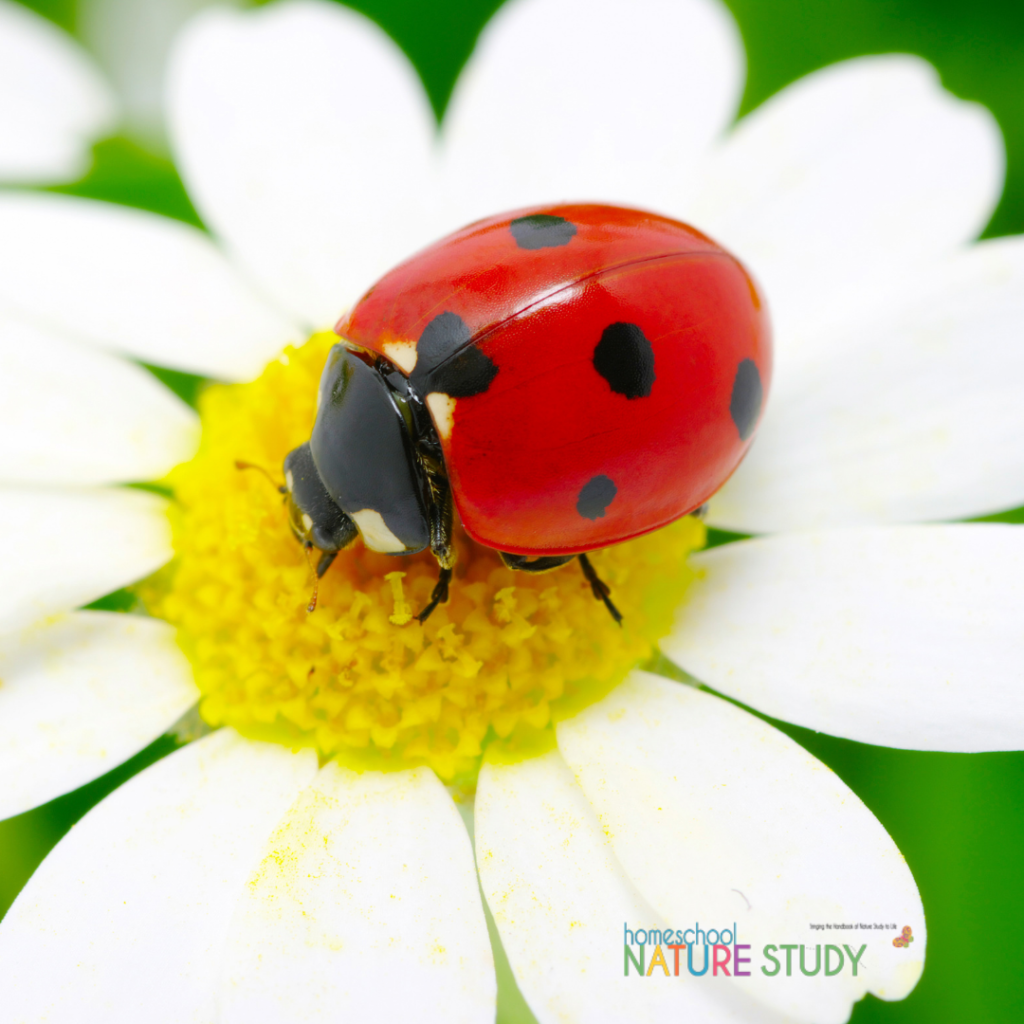 Enjoy a Ladybug Nature Study
It's time for a ladybug homeschool nature study! We love ladybugs in our garden. It is as simple as that. They always make me smile when I see them crawling around in the grass or on the rose bushes. Maybe it is the nostalgia of childhood memories that flood in when I see ladybugs….you know, singing *that* song. A Delightful Ladybug Nature Study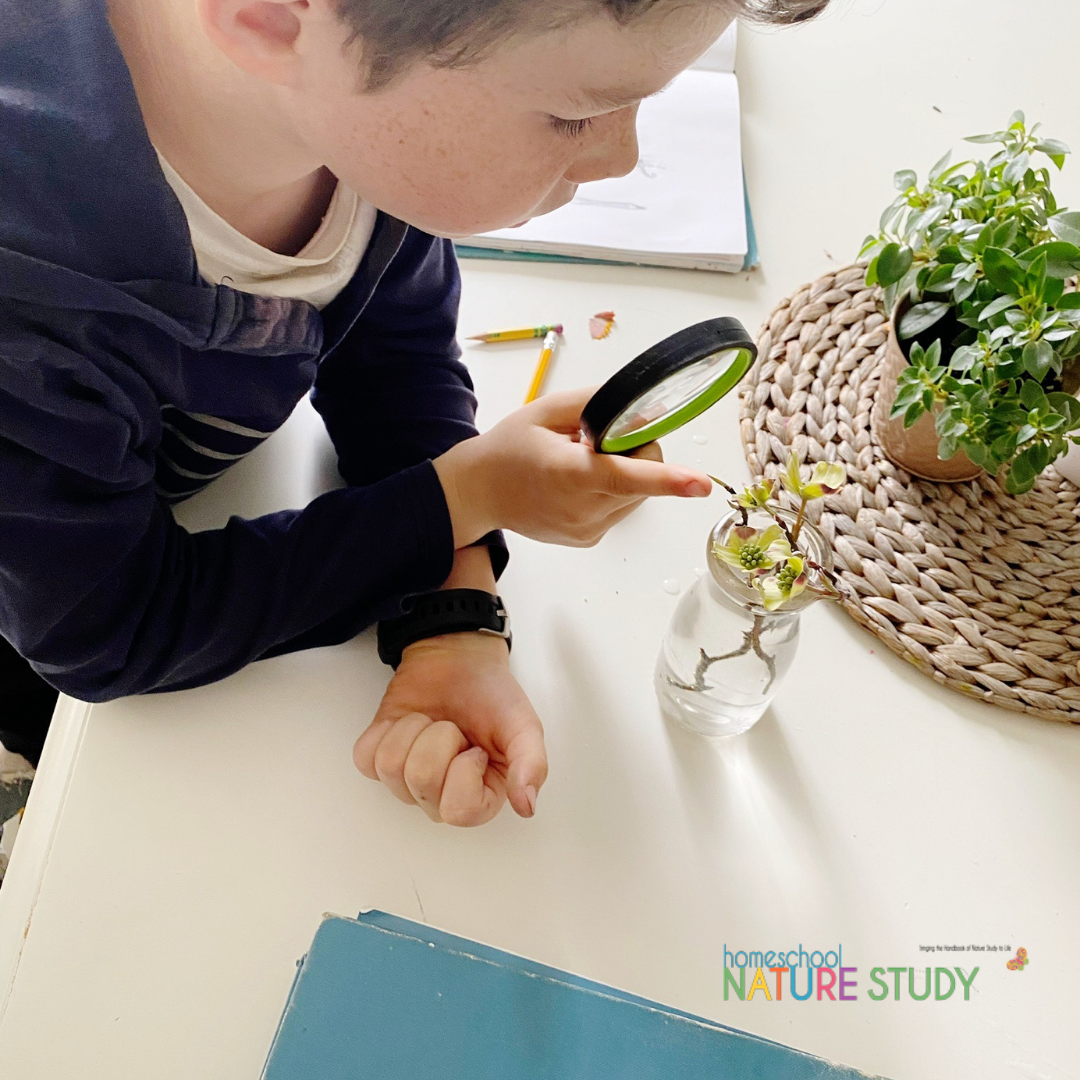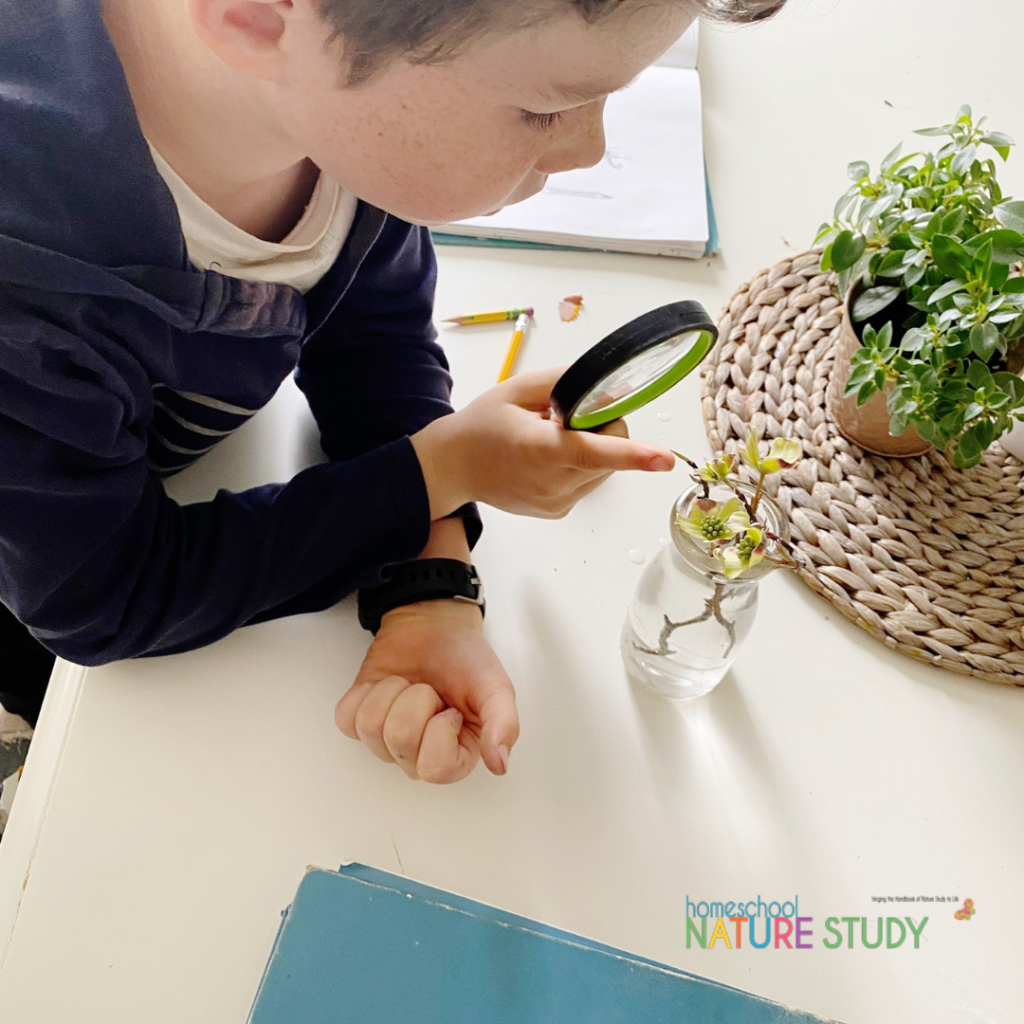 Use Your Magnifying Lens in Your April Nature Study
Looking for ways to encourage your child to explore things in nature? Using a magnifying lens in homeschool nature study is not only fun for children but it helps them see more clearly the wonderful world of objects we have all around us. Try one of the ideas below to help your child get started making careful observations of natural items. Here are 5 Ways to Use Your Magnifying Lens in Homeschool Nature Study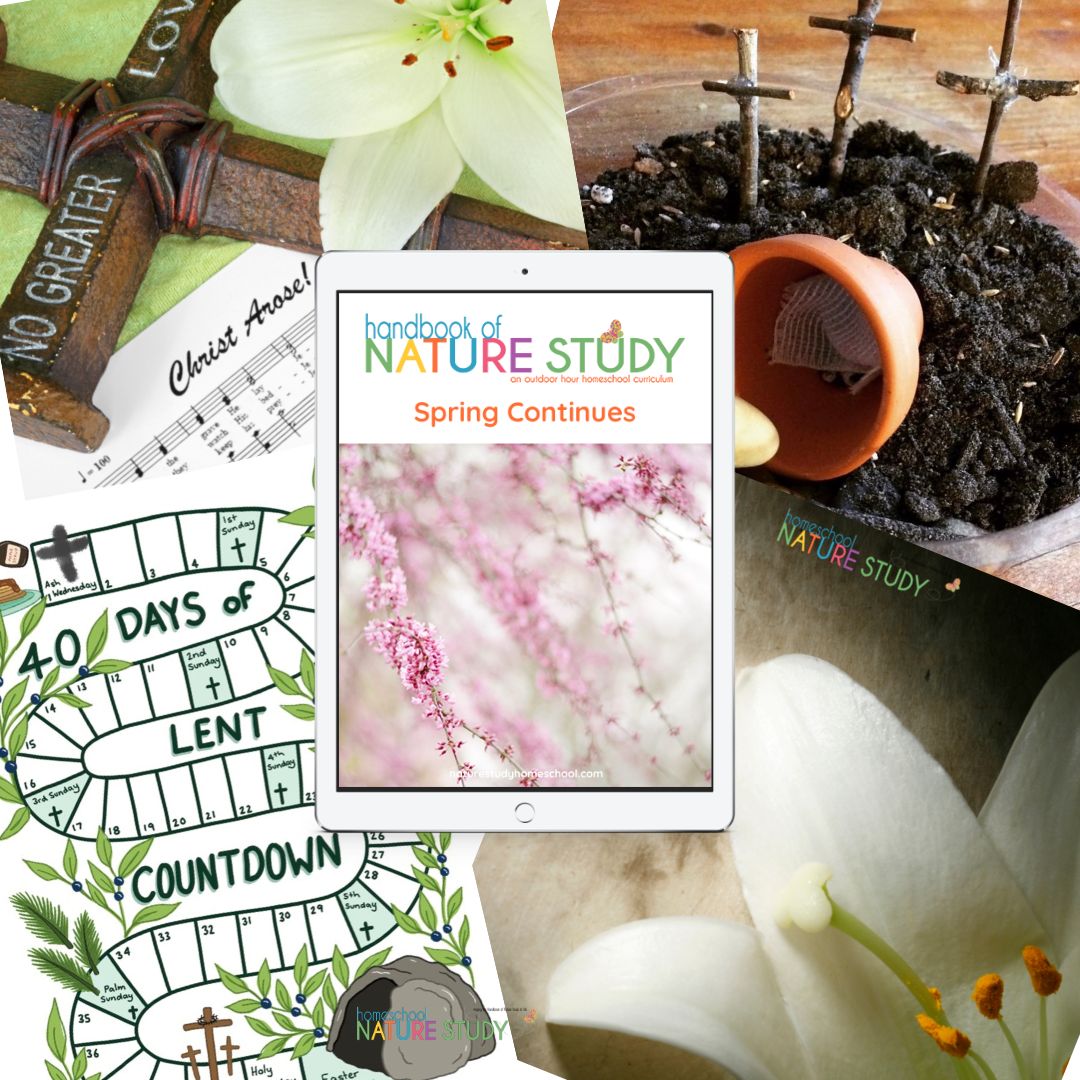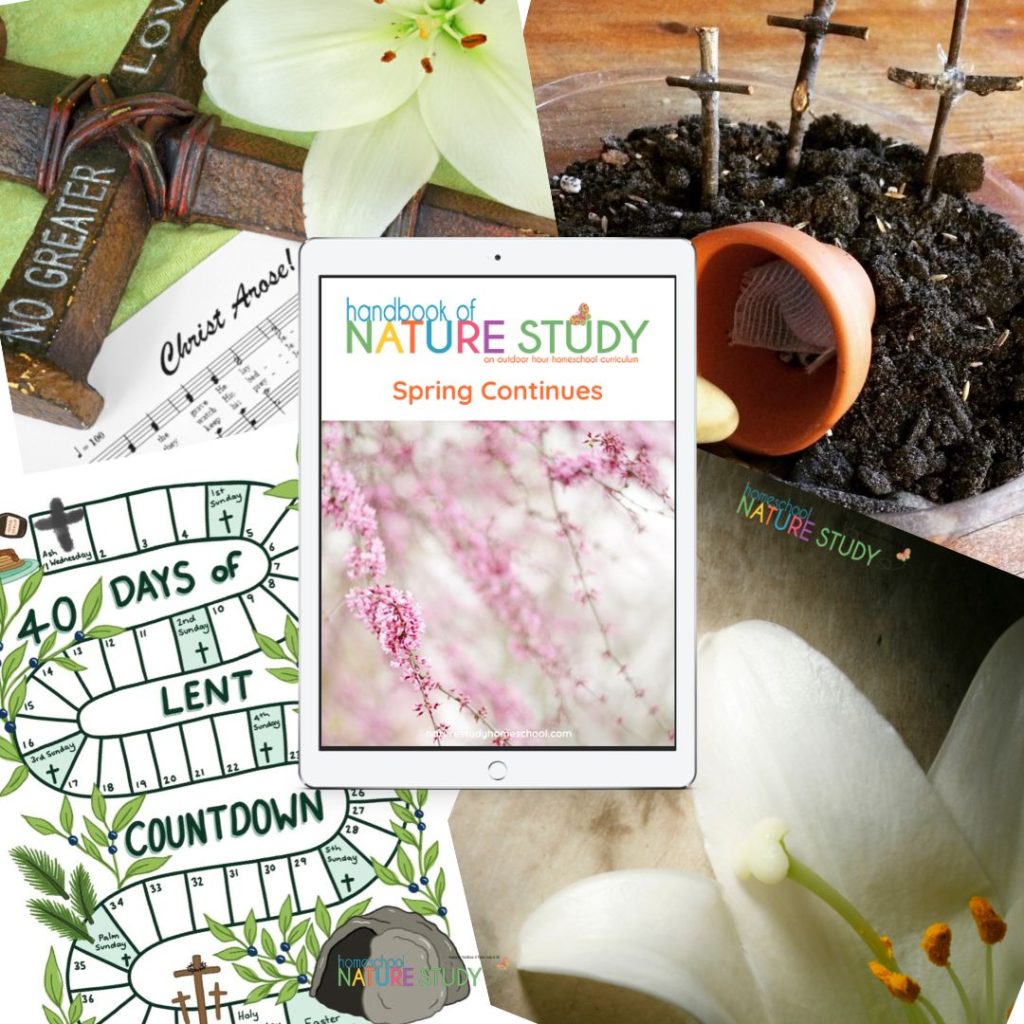 Easter Nature Studies
With signs of spring upon us, enjoy these beautiful Easter nature studies for kids. A fun and hands-on way to celebrate the resurrection story. Be inspired here!
You might also like: Good Friday Garden and Picking a Year Long Tree Study – Both my grandfathers planted their gardens on Good Friday. We've adopted this tradition as well. The Good Friday garden.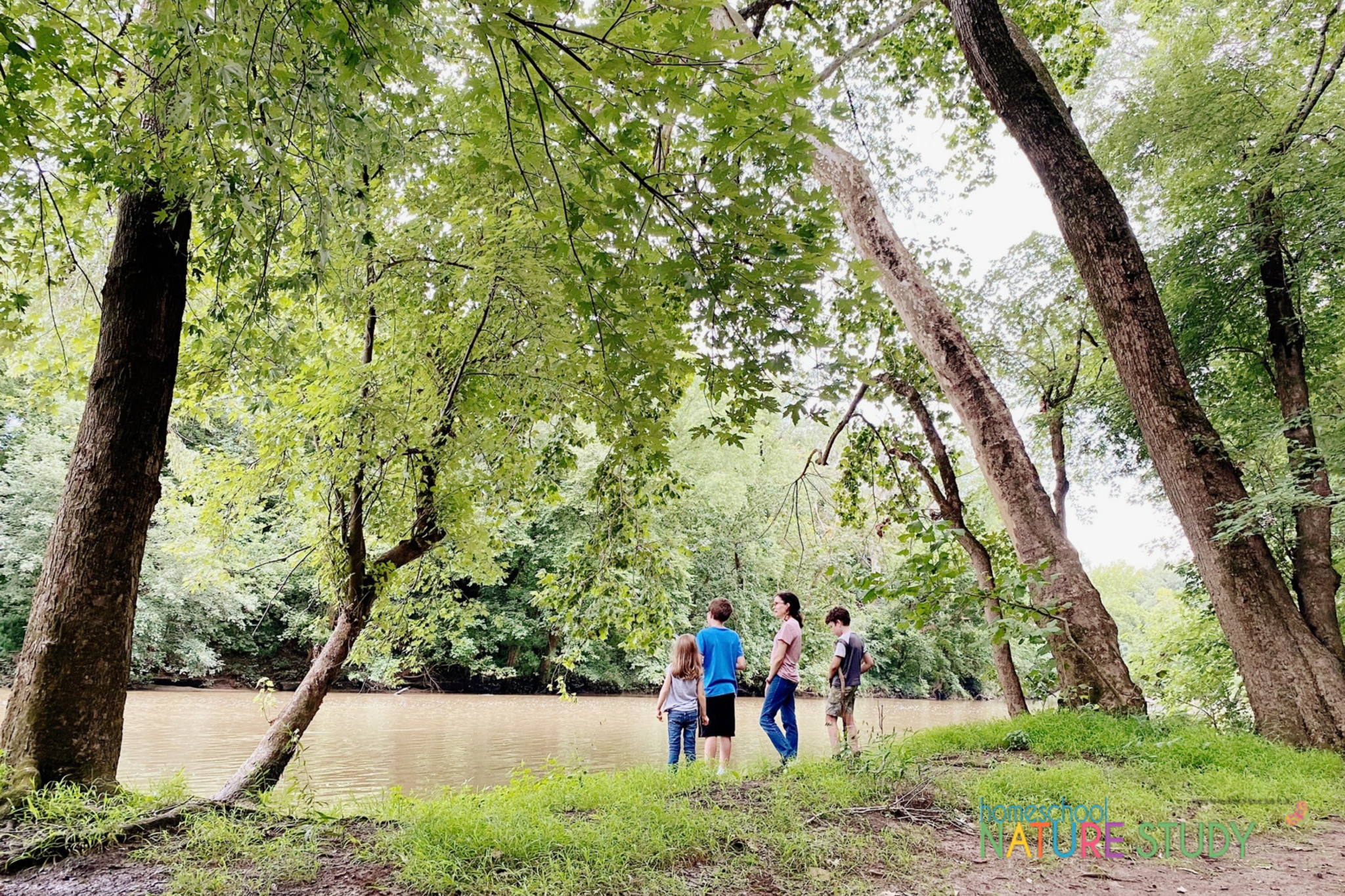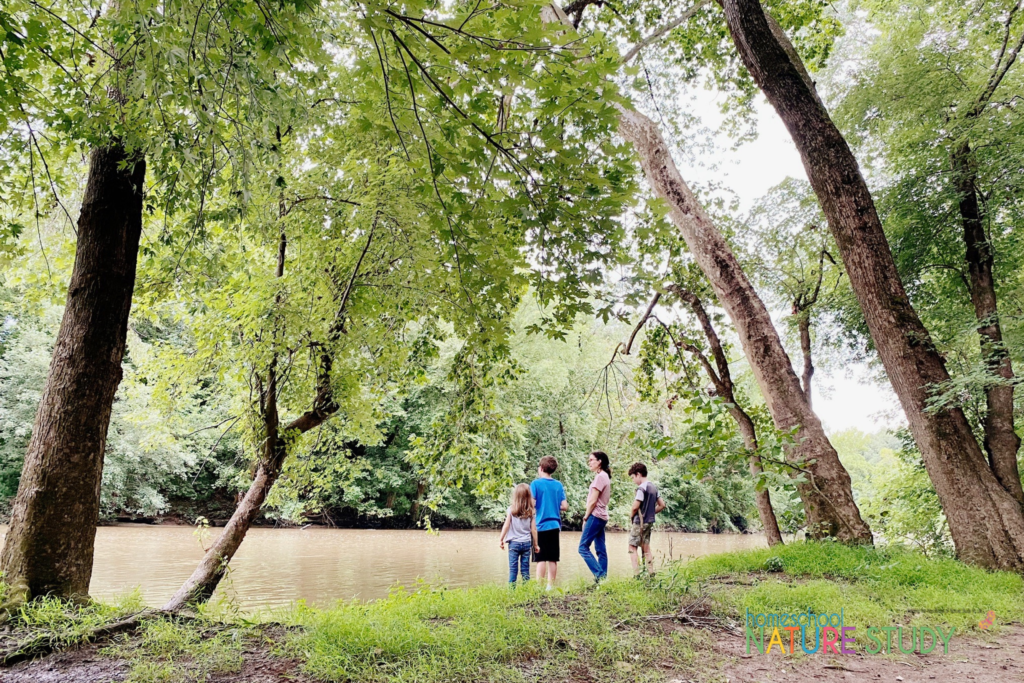 Earth Day Homeschool Nature Study
Any day you get outdoors and enjoy nature is Earth Day. Start with the simple ideas in How to Use the Outdoor Hour Challenges for Your Homeschool Family Nature Study.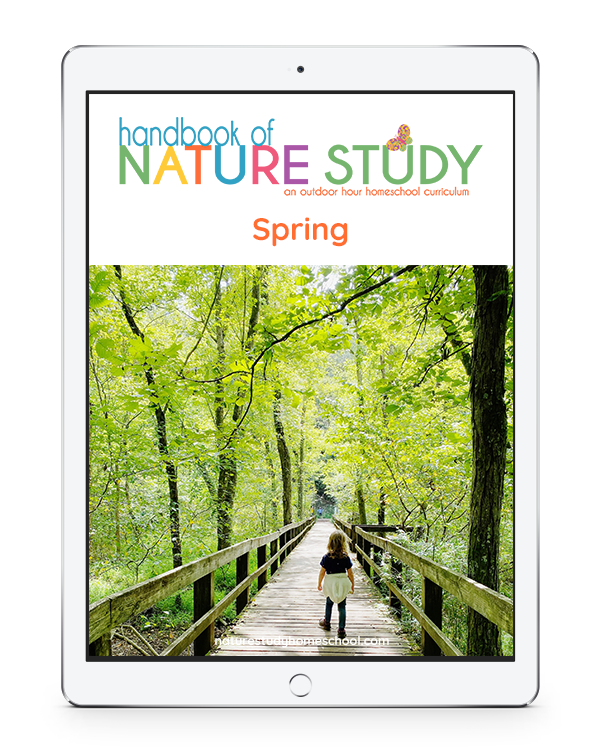 More Homeschool Nature Study Inspiration
Join The Homeschool Nature Study Membership for Year Round Support
New for members this month!
Preschool Nature Study Plans
Enjoy relaxed preschool nature study plans for your homeschool with nature table suggestions, simple nature study activities, field trip ideas, images to print, coloring pages, and so much more. What a privilege to introduce children to the glorious world God created! Get your FREE SAMPLE of Preschool Nature Study Plans HERE!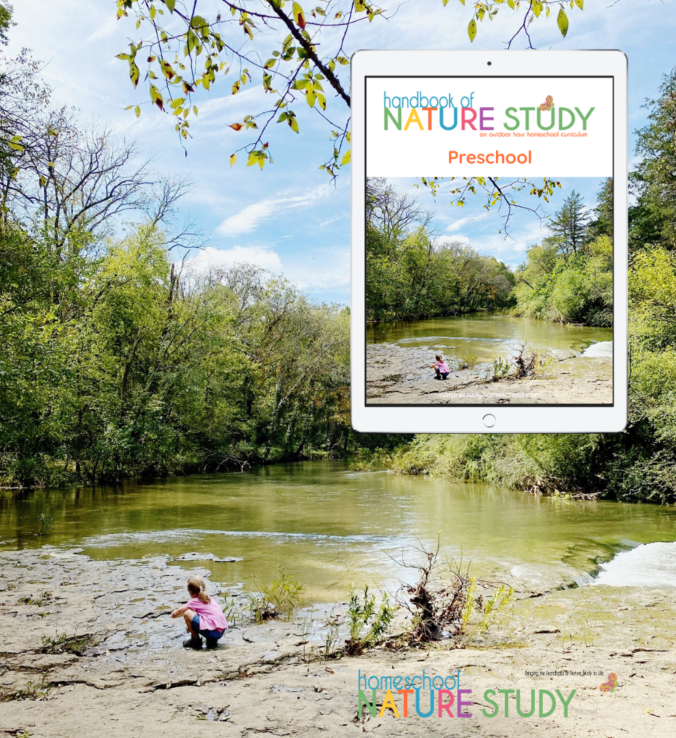 Spring Flower Lantern Nature Craft
It's officially Spring! The first flowers of the season are beginning to bloom so let's celebrate new life with these Spring flower lanterns! With pressed flowers we can create something beautiful to illuminate our gardens and enjoy the spring blooms even after dark. Here is a preview in the video, below:
The Outdoor Mom Celebrates April
April is the month when spring begins to make its presence felt. Deciduous trees produce new leaves and blossom; wild flowers such as daisies, cowslips and bluebells begin to appear in fields and woodlands; and birds build their nests and fill the air with their sweet, sweet song.
In this lesson, you can enjoy prompts for your April garden, encouragement for slow living, the April home and Holy Week preparation, nature journaling for mom, ideas for being creative, nature journal prompts and more!
You will find hundreds of homeschool nature studies plus all the Outdoor Hour Challenges in our Homeschool Nature Study membership. There are 25+ continuing courses with matching Outdoor Hour curriculum that will bring the Handbook of Nature Study to life in your homeschool! In addition, there is an interactive monthly calendar with daily nature study prompt – all at your fingertips!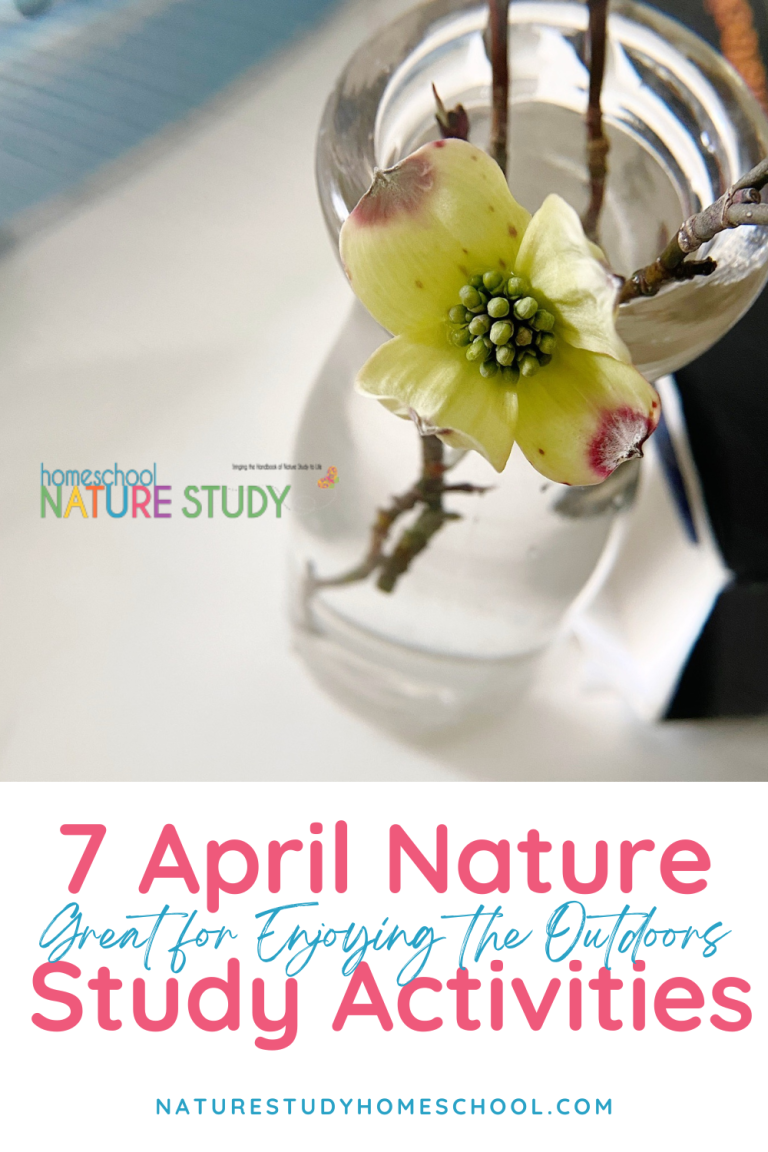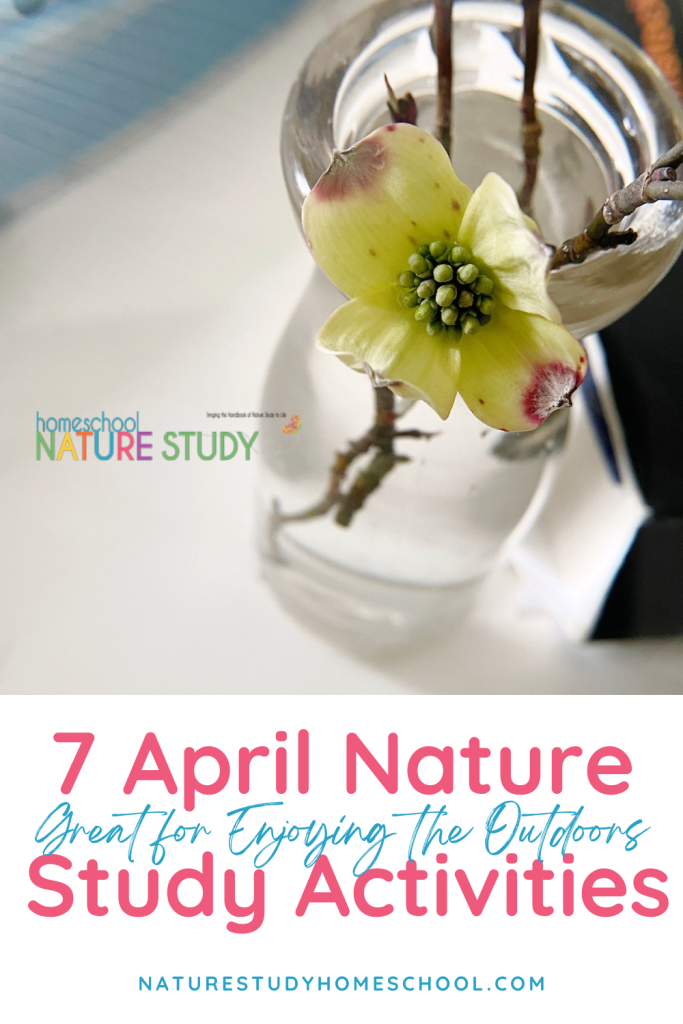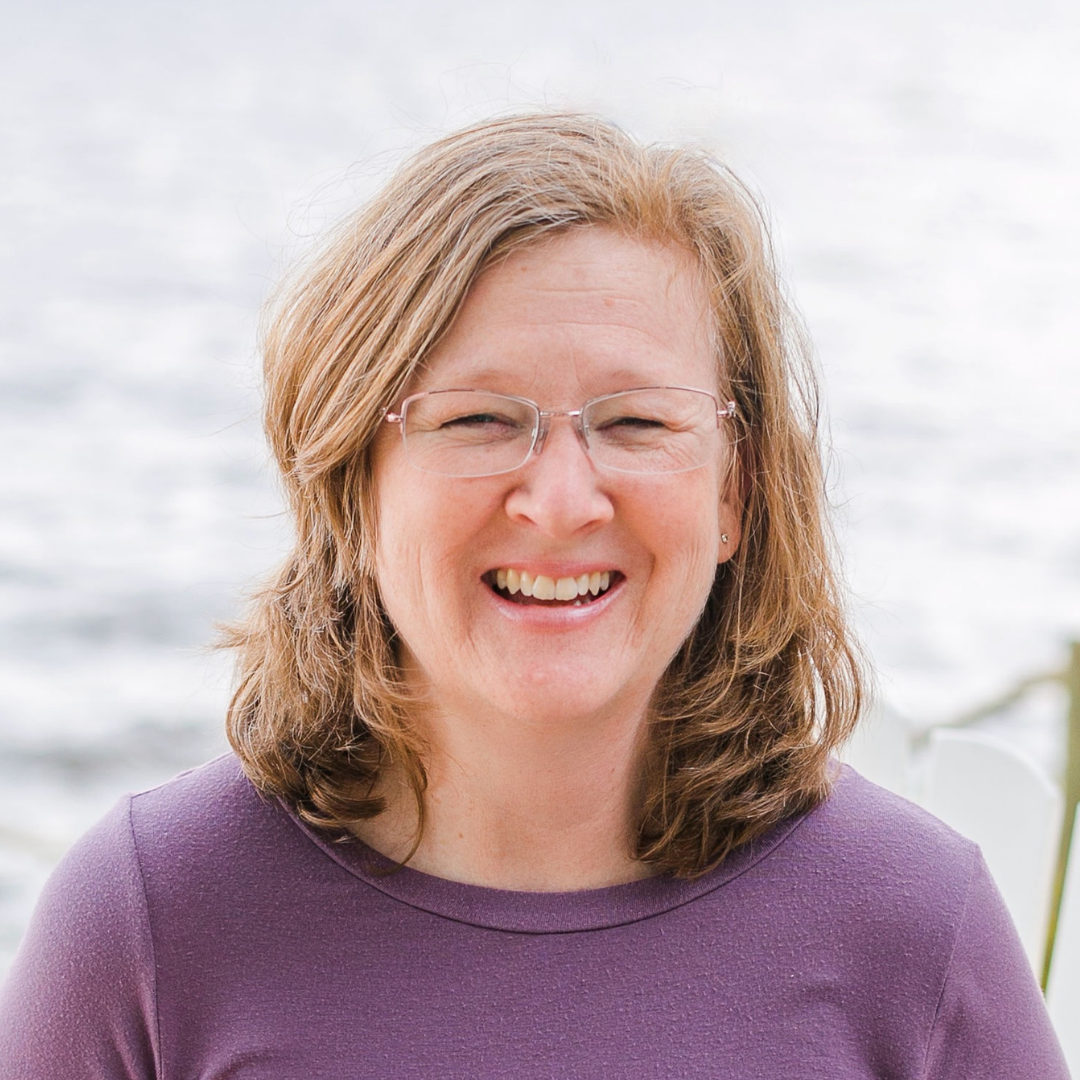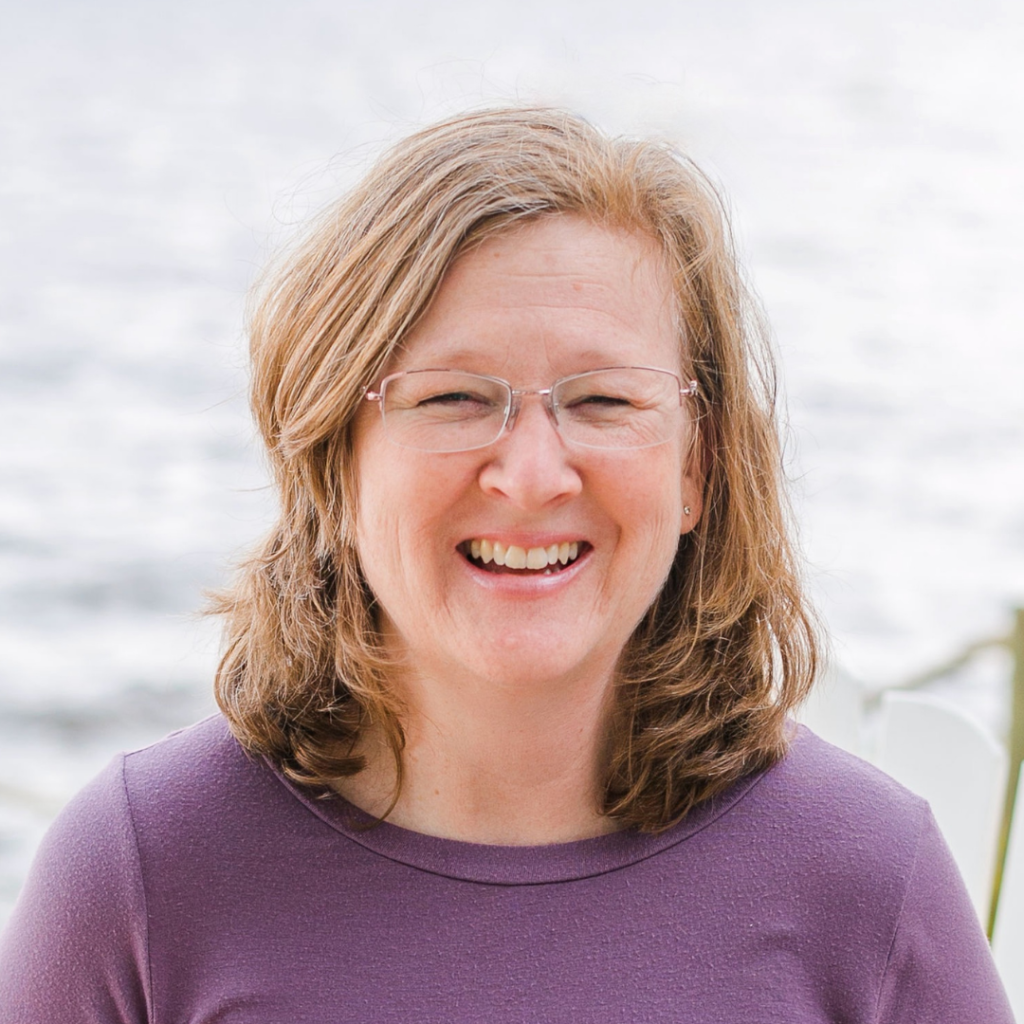 Tricia and her family fell in love with the Handbook of Nature Study and the accompanying Outdoor Hour Challenges early in their homeschooling. The simplicity and ease of the weekly outdoor hour challenges brought joy to their homeschool and opened their eyes to the world right out their own back door! She shares the art and heart of homeschooling at You ARE an ARTiST and Your Best Homeschool plus her favorite curricula at The Curriculum Choice.