Enjoy relaxed preschool nature study plans for your homeschool with nature table suggestions, simple nature study activities, field trip ideas, images to print, coloring pages, and so much more. What a privilege to introduce children to the glorious world God created!
Have children eager to be outside? You can think of the earliest years outdoors with your children as the way to grow a love and curiosity about the natural world. This habit develops gradually over their childhood. The earlier you start building a habit of nature study in your family, the easier it will be to encourage children to be engaged in nature study.
Don't miss the free sample of preschool curriculum, below!
Delightful Preschool Nature Study Plans for Your Homeschool
Preschool nature ideas for each month of the year include:
an animal, bird, flower and tree of the month – that is four nature studies each month!
nature table suggestions and items for free play
image cards
monthly activities
library books suggestions
casual monthly nature study
preschool hands on activities for active learning: singing drawing, tasting
"..the mother must not miss this opportunity of being outdoors to train the children to have seeing eyes, hearing ears and seeds of truth deposited into their minds to grow and blossom on their own in the secret chambers of their imaginations."

Charlotte Mason, Volume 1, page 45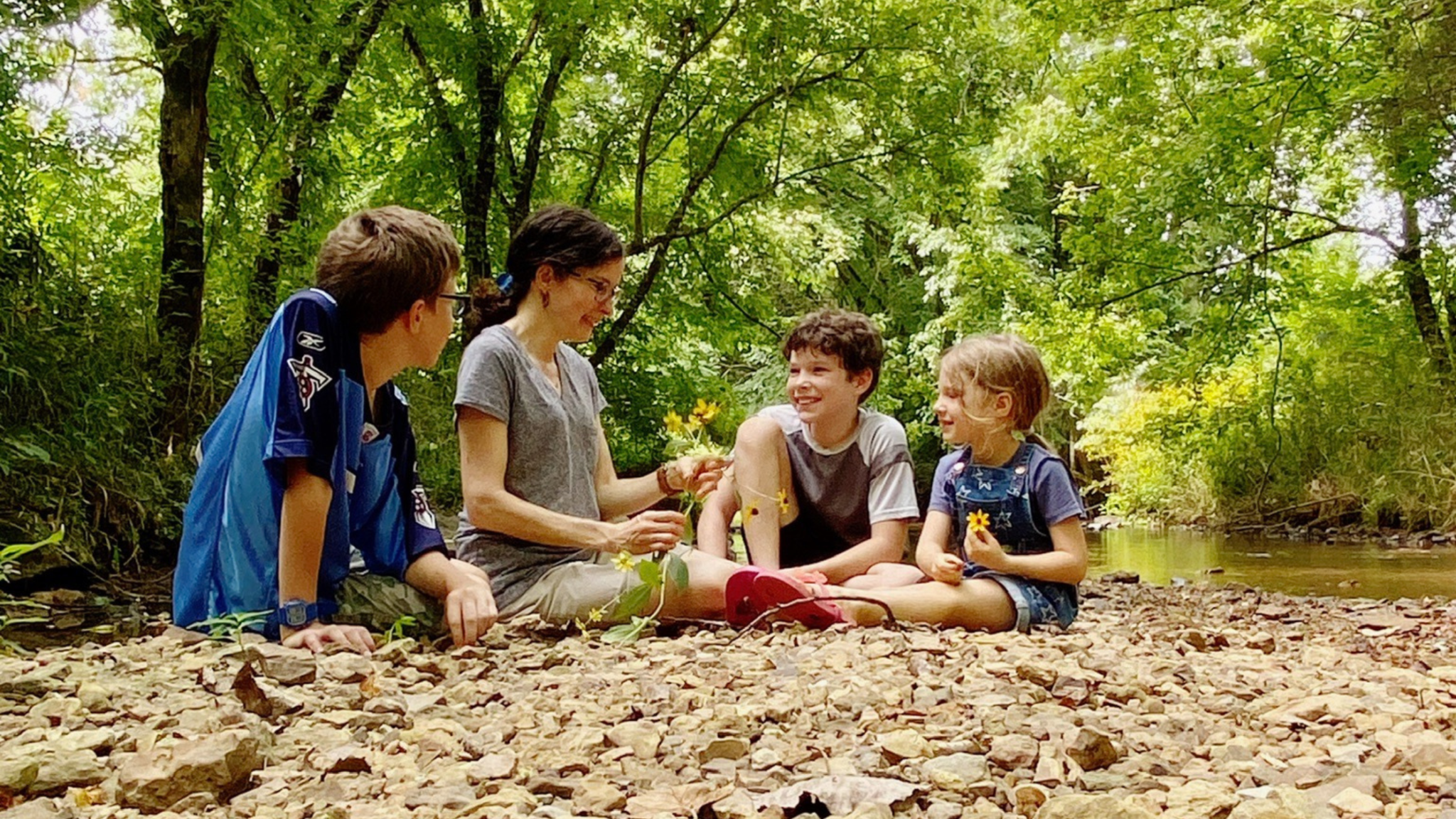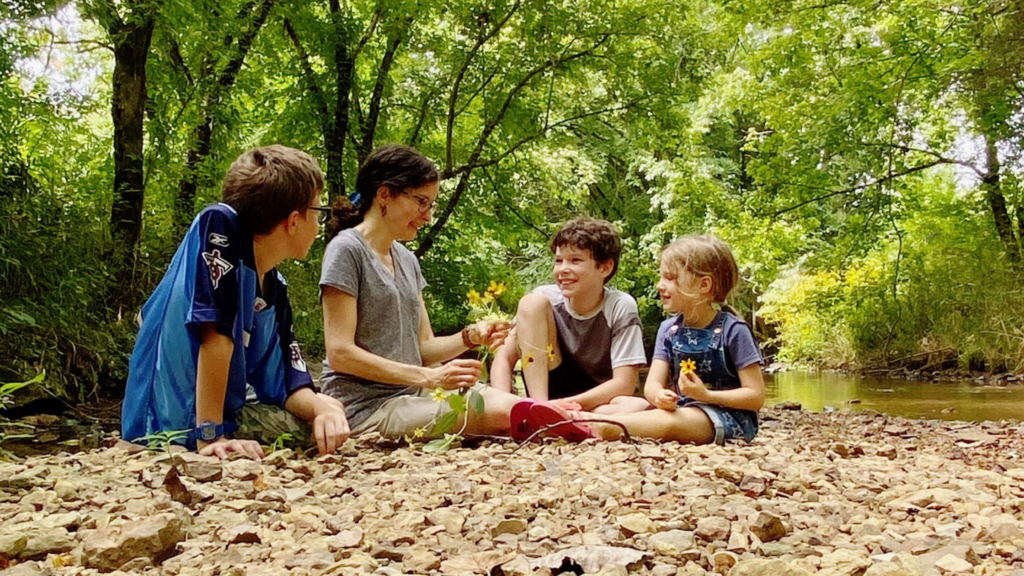 These Outdoor Nature Study Plans Can Be Used Family Style
Most of these nature study plans point to existing Outdoor Hour Challenges in our membership. The new Preschool course includes nature studies plus the plans refer to spring, summer, autumn and winter topics.
These are studies the whole family can explore! So these preschool plans are a great place for the whole family to start with.
48 Outdoor Hour Challenges!
But what if there is a rainy day and you can't get outdoors? The activities in our Preschool Nature Study Plans will give you new ideas for fun learning.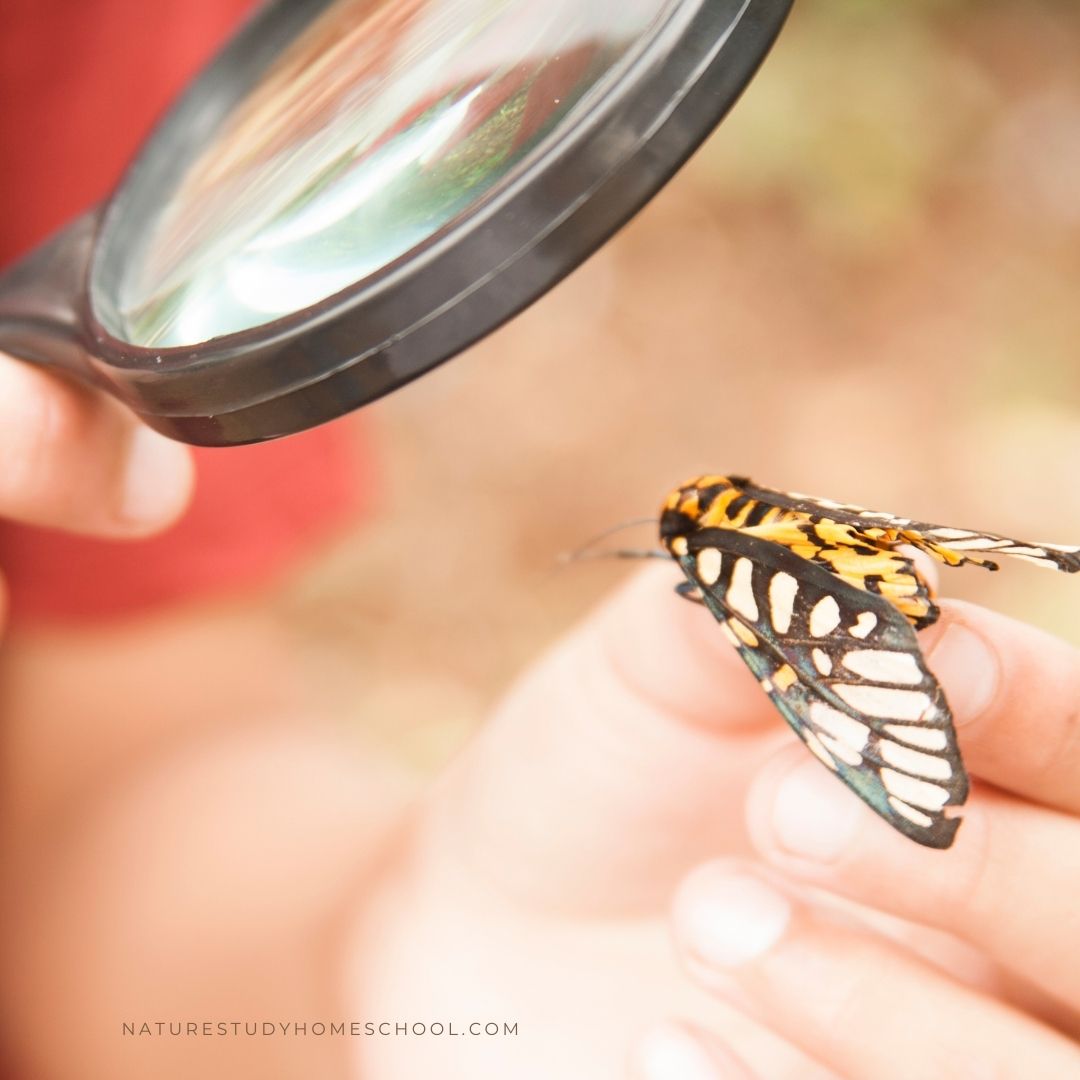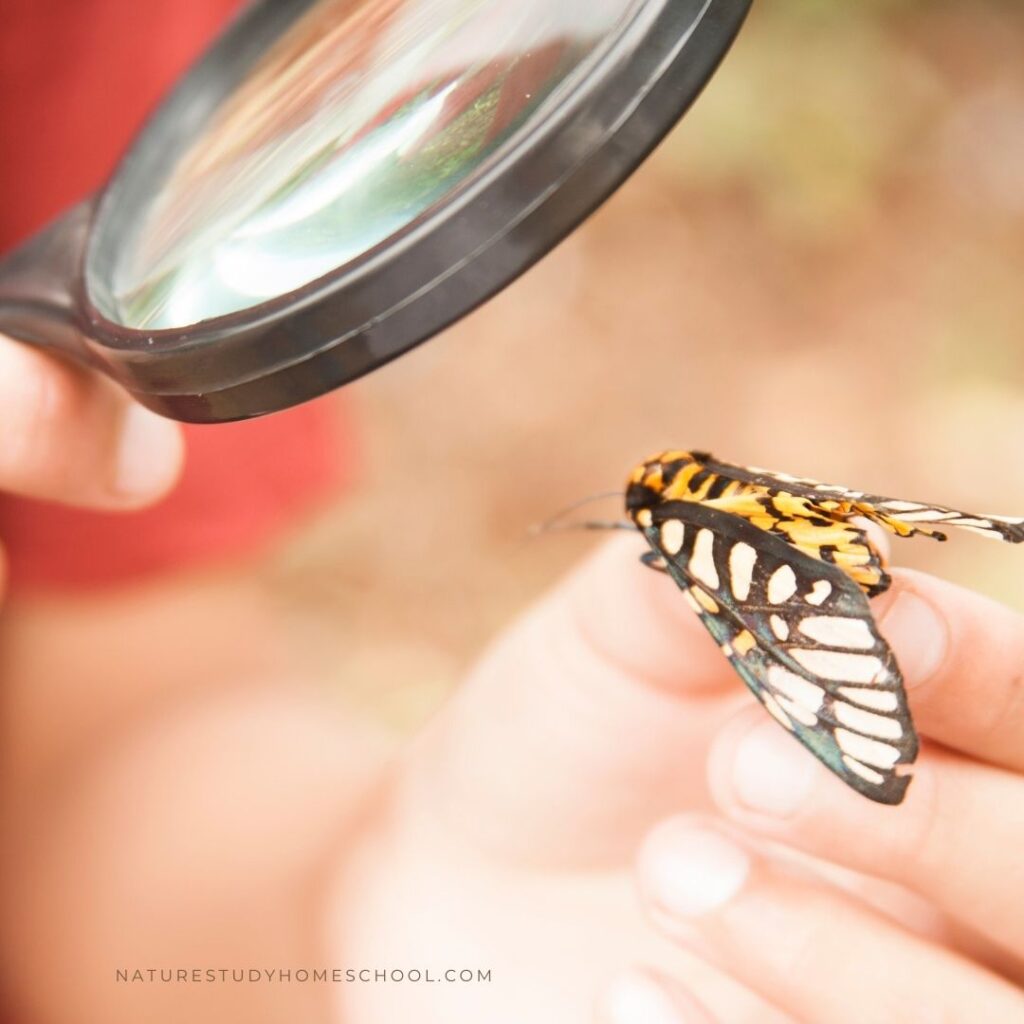 Sample a Month of Nature Study Plans For Preschool
Try a free sample of the preschool nature study plans included in Homeschool Nature Study Membership. This sample includes a month of nature study plans! Get your copy in the form, below:
Preschool Nature Study Curriculum Included in Homeschool Nature Study Membership
Our Preschool Nature Study Curriculum is the newest addition to the Homeschool Nature Study membership. There are even more resources coming to members in the coming months!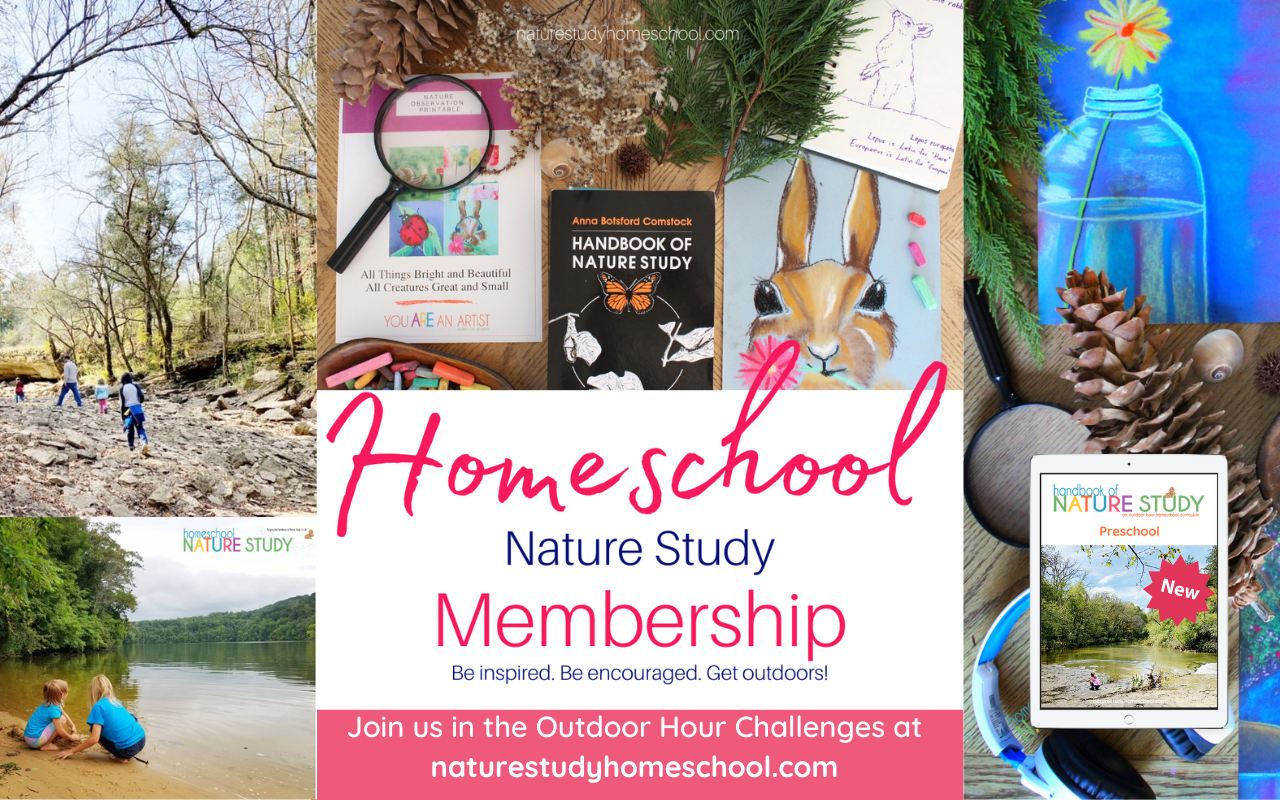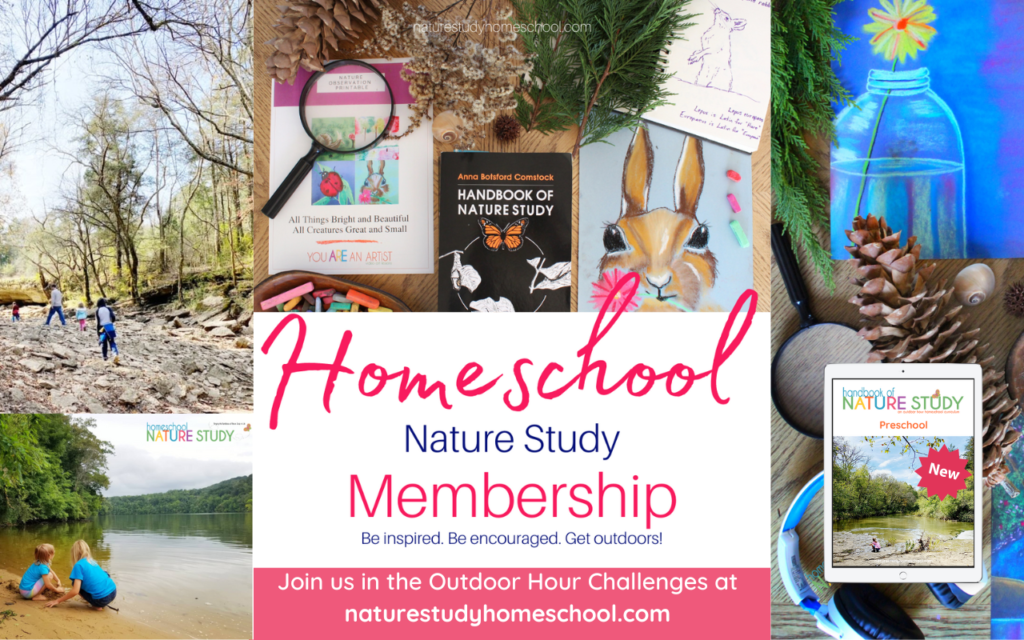 There are 25+ continuing courses with matching Outdoor Hour curriculum that will bring the Handbook of Nature Study to life in your homeschool! In addition, there is an interactive monthly calendar with daily nature study prompt – all at your fingertips!
Join us for even more homeschool nature studies for all the seasons! With a new nature study each week, you will have joyful learning leading all the way through the homeschool year for all your ages!
You might also like: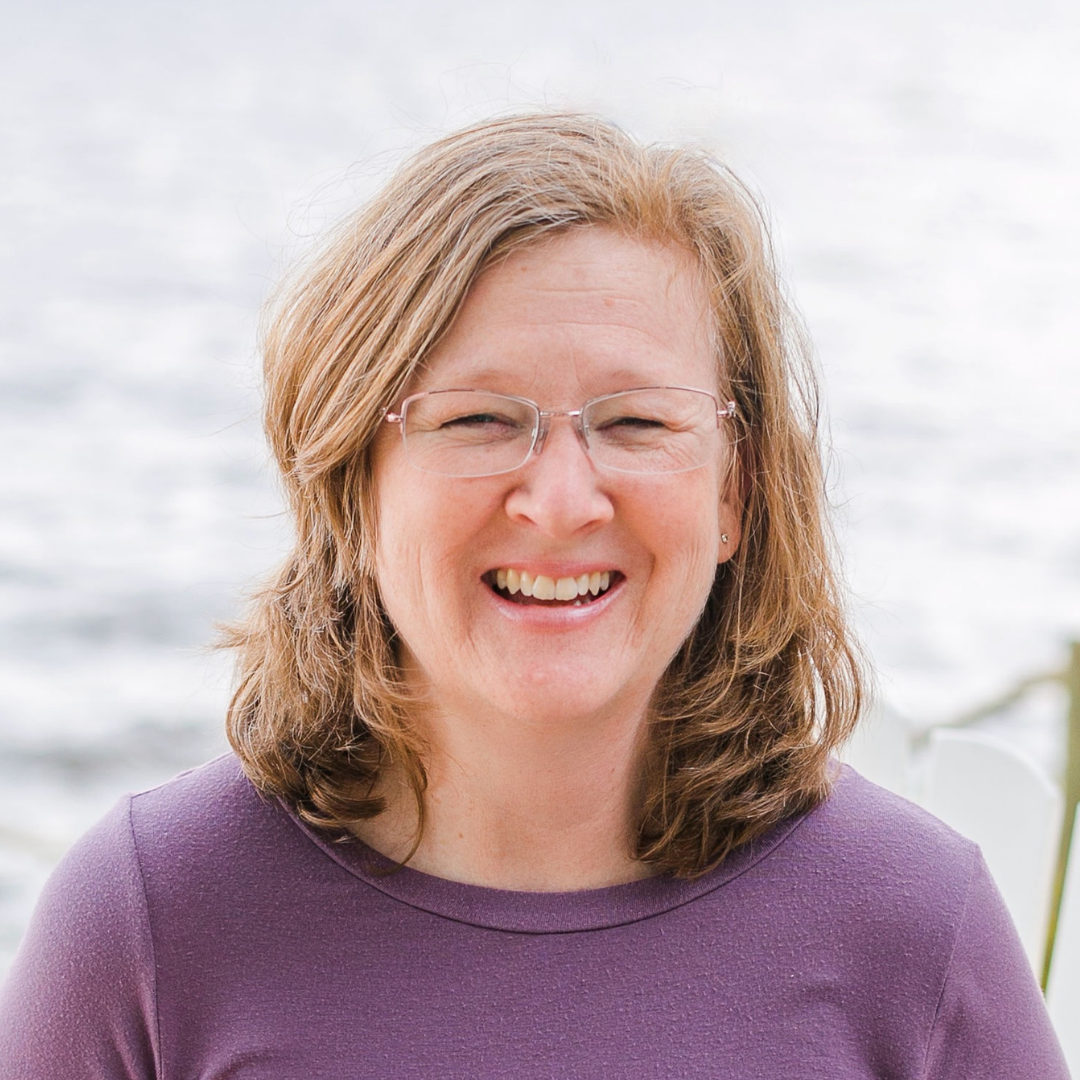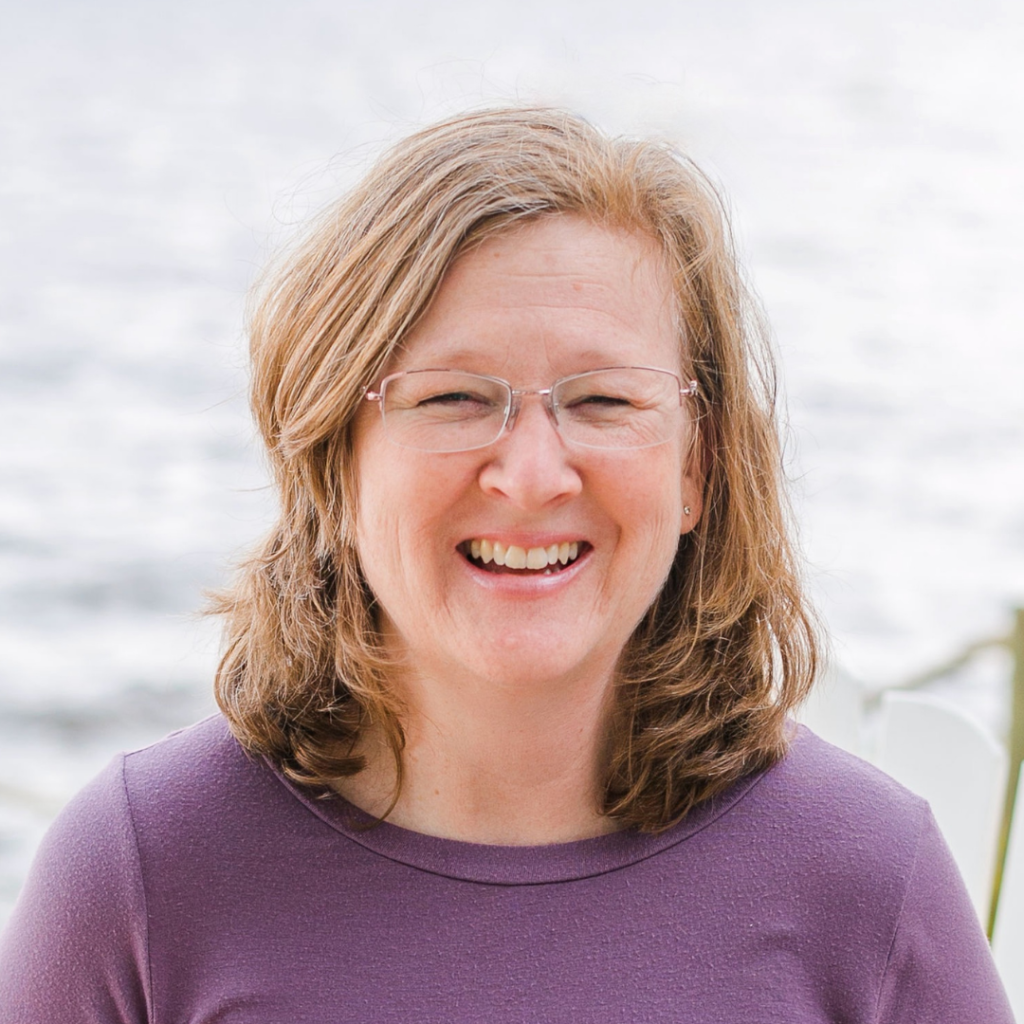 This Nature Study curriculum written by founder, Barbara McCoy. Additional resources by Tricia. Tricia and her family fell in love with the Handbook of Nature Study and the accompanying Outdoor Hour Challenges early in their homeschooling. The simplicity and ease of the weekly outdoor hour challenges brought joy to their homeschool and opened their eyes to the world right out their own back door! She shares the art and heart of homeschooling at You ARE an ARTiST and Your Best Homeschool plus her favorite curricula at The Curriculum Choice.