How do you find the joy of nature study in your own backyard? Here are some encouragement for easy homeschool nature study right out your back door.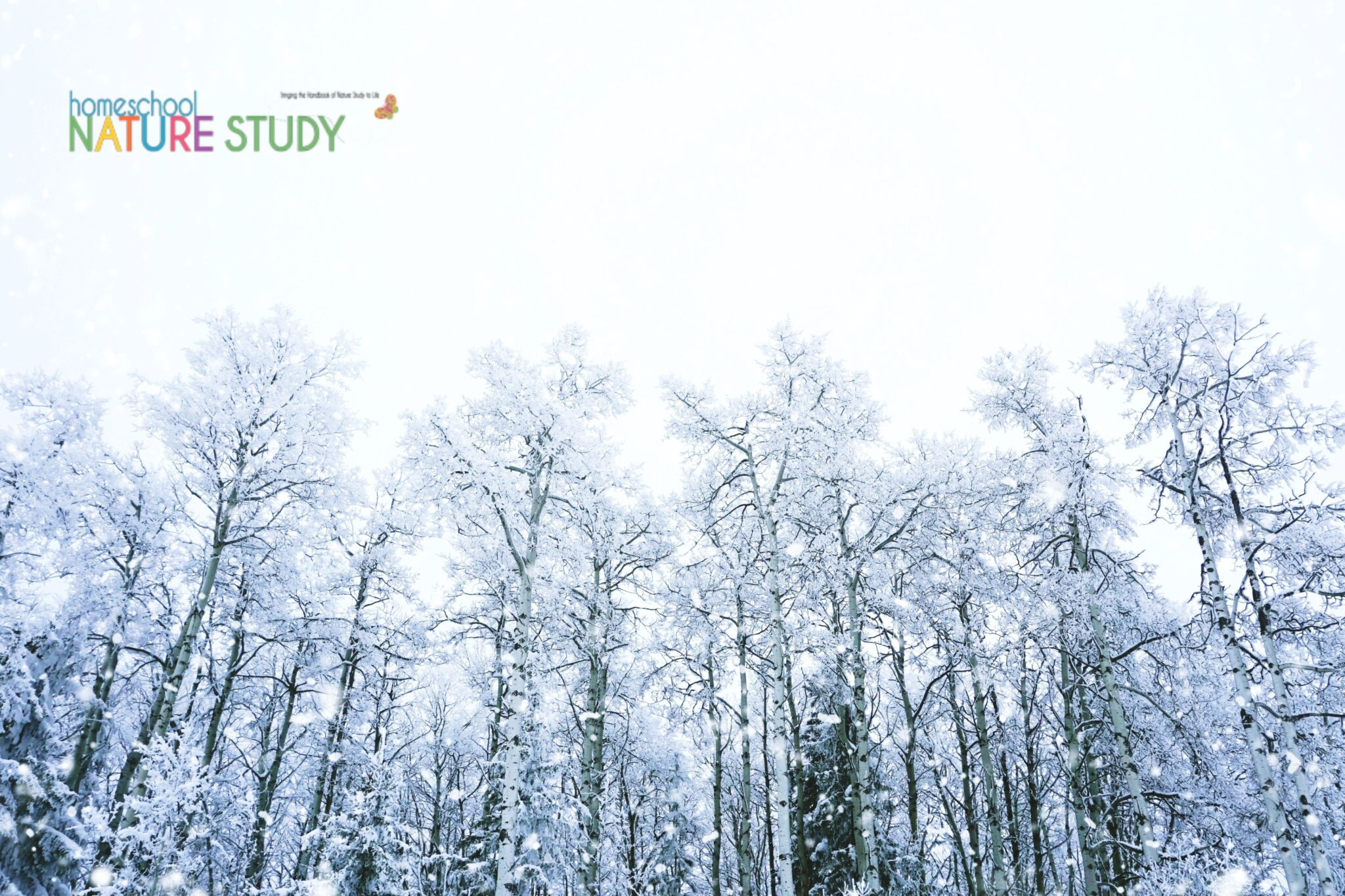 The simple truth is that everyone has something special and unique to explore in their own backyard or neighborhood.
How To Find The Joy of Nature Study in Your Own Backyard
I always go outside with the expectation that there will be something interesting.
Sometimes you have to look harder to find it than other times.
Nature study has made me more of a positive person…I expect to find something outdoors to make me joyful. I expect that there will be something that we can observe and notice.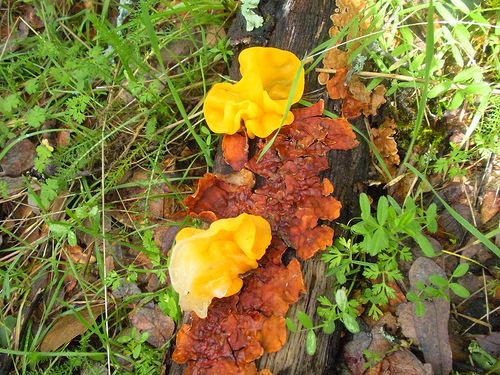 There is just so much to see and learn about, but we need to train our eyes and hearts to be open to the opportunities that arise.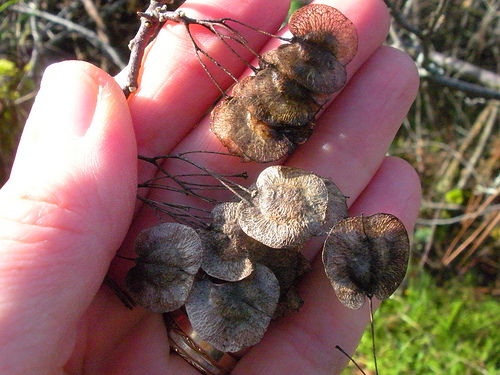 Keep your senses open to any opportunities and you may be surprised what you find to be interested in along with your children.
Tips for Simple Homeschool Nature Study
I got to thinking about all of the simple things we have nature study in our own backyard that we have noticed over the years.
Trees: leaves, bark, twigs, roots, flowers, cones, needles, seeds, pods, nests, birds
Patch of weeds: leaves, roots, bugs, flowers perhaps
Dirt: worms, gravel, stones, seeds, mud
Sky: clouds, sun, moon, stars
Air: temperature, wind, smells, breath on a cold morning
Birds: flying, pecking, eating, chirping, hopping, shapes and colors, beaks, wings, tails, feet
Sounds: wind, frogs, rain, leaves, crickets, bees, fly buzzing, mosquitoes
Weather: rain, clouds, temperature, snow, ice, dew, wind
Flowers (garden or in a pot): petals, pollen, roots, leaves, stem, fragrance, shapes, colors, seeds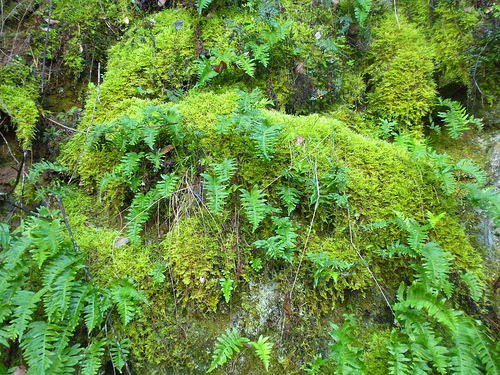 More For Your Homeschool
Find out more about homeschool nature study encouragement and prompts in The Joy of Nature Study in Your Homeschool Year.
If you are not a Homeschool Nature Study member yet, please consider joining to gain the benefit of having a nature study library at your fingertips. There are numerous resources available for you to help create the habit of nature study within your family.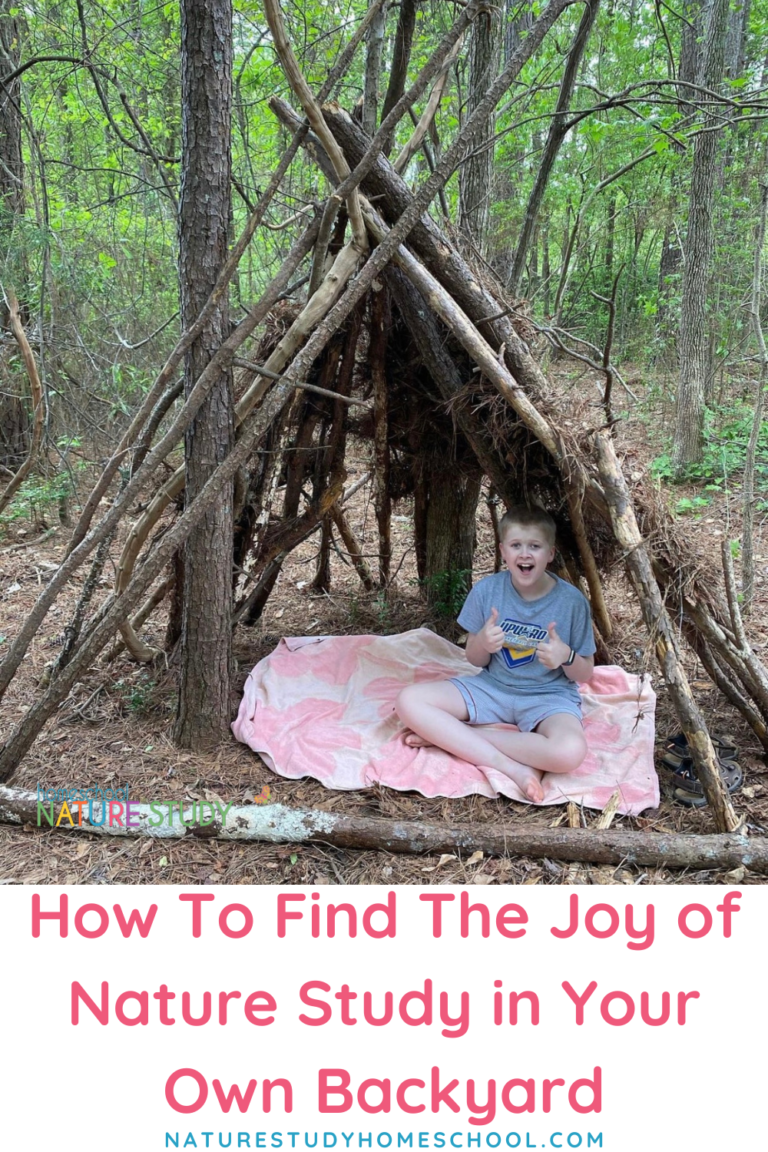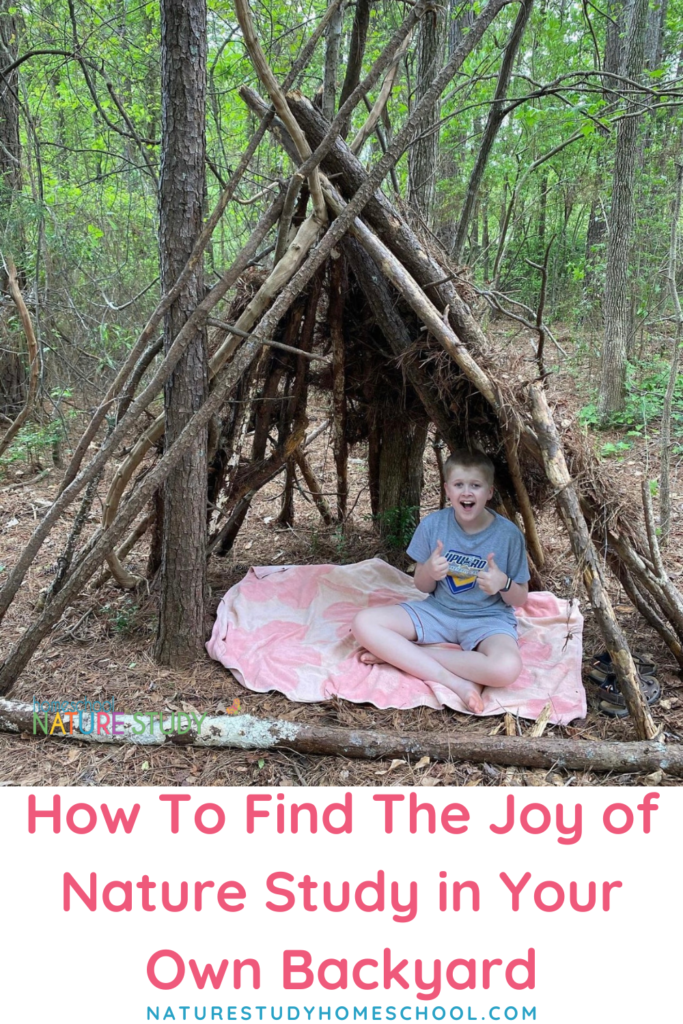 What can you put on your list?
Above all, have fun and be joyful!
By Barb McCoy, Outdoor Hour Challenges founder