Now available in the Ultimate and Journey level memberships:

1. First Day of Autumn Grid Study and Nature Journal Toppers printable:  I think we are all ready for a little change in the season! Using these printables in your nature journal will help jump start your nature journaling year.
2. Full Moon Planner 2020 notebook page:  I have so enjoyed gazing at the full moons this summer. But,  I seem to lack enthusiasm as soon as the evenings turn chilly. I wanted a way to remind myself to get outside and look at the moon in all the seasons so I created the planner page to help encourage our family to take note of each of the full moons over the next year. Please join me and I hope the helps you create a record of your moon observations.
(See the end of this post for more information on how you can become a member.)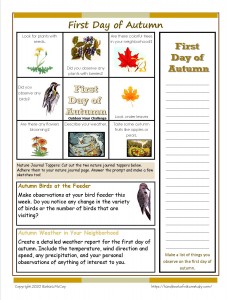 Full Corn Moon is September 2, 2020!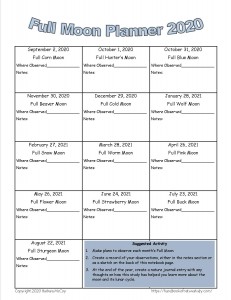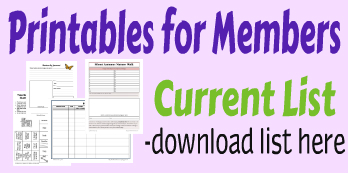 Print a complete list of printables available in the Ultimate and Journey level memberships by clicking the button above.


Members also have access to the Nature Planner pages in their library.
Print out this month's page and use it to stimulate your weekly nature study time.