Here are some simple tips for homeschool nature study field trips. You will find that building the habit of taking your nature study on the road is a great way to build memories together as a family.
Our family has always enjoyed being outside together, hitting the hiking trail and doing a little exploring. But often the biggest obstacle to taking that hike was figuring out where to go. We may have had the desire and the time to get outside but wrestled with the question of where to go. Often we thought too big.
I realized over time that we didn't need to travel far to find places to go on short notice or even for a half day's hike. I loved being able to roll out of bed, decide to go on a hike, and be out the door in a short period of time. So, how did I overcome the dilemma of finding places to hike near our home?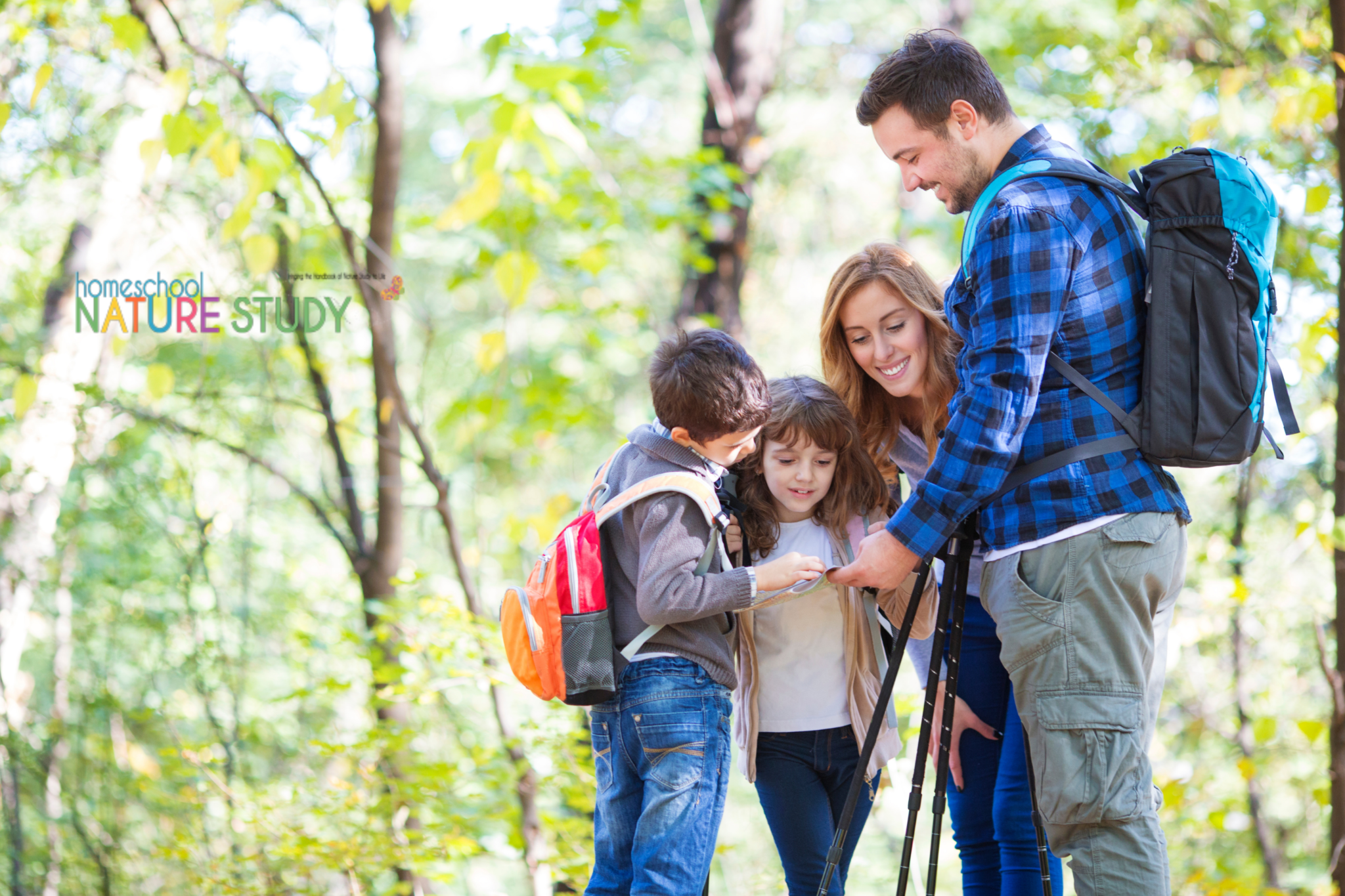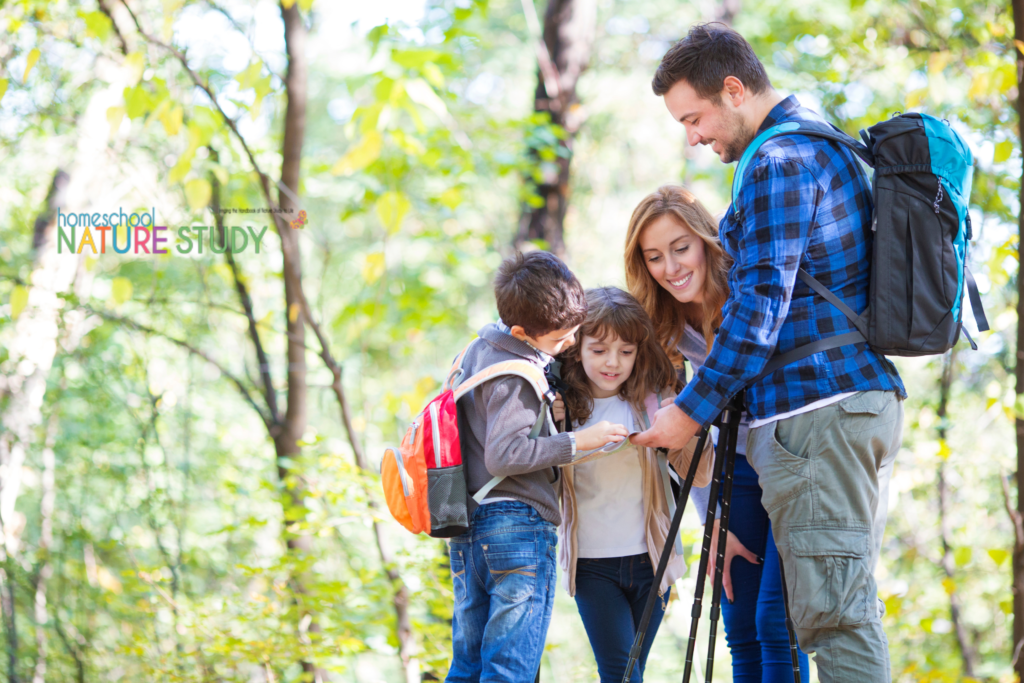 Homeschool Nature Study Field Trips and Day Hikes Near Home
Here's the homeschool nature study field trip idea we landed on and have since adapted to our home.
"We found a long time ago that we can explore so many different places by using a simple idea. Take a map and place a big dot on your hometown. Now determine an hour's distance from your home and draw a circle around your home at that distance. Make a list of all the places you can go that are within that hour's distance and then start one by one giving them a try. We have been following this concept for over a decade and it always amazes us what we can find to do that is within that short distance range."

-Barb McCoy, 2010
I wrote that blog entry when I still lived in California, in the foothills of the Sierra Nevada. We were blessed with many trails within a short distance of our home, even some that were accessible in the winter. We of course had our favorites that we visited many times but over the years we tried to include new places each season. We were never without a few wish list places to look forward to trying.
When we made the big move to Central Oregon four years ago, we did the same exercise with an Oregon map. We drew a 50-mile radius around our hometown and then did research to find trails to explore in our new habitat. It's surprising how many interesting places you'll find if you give this a try. Everyone has a unique place to explore and it just takes a little preparation to get you going on some new and fresh trails.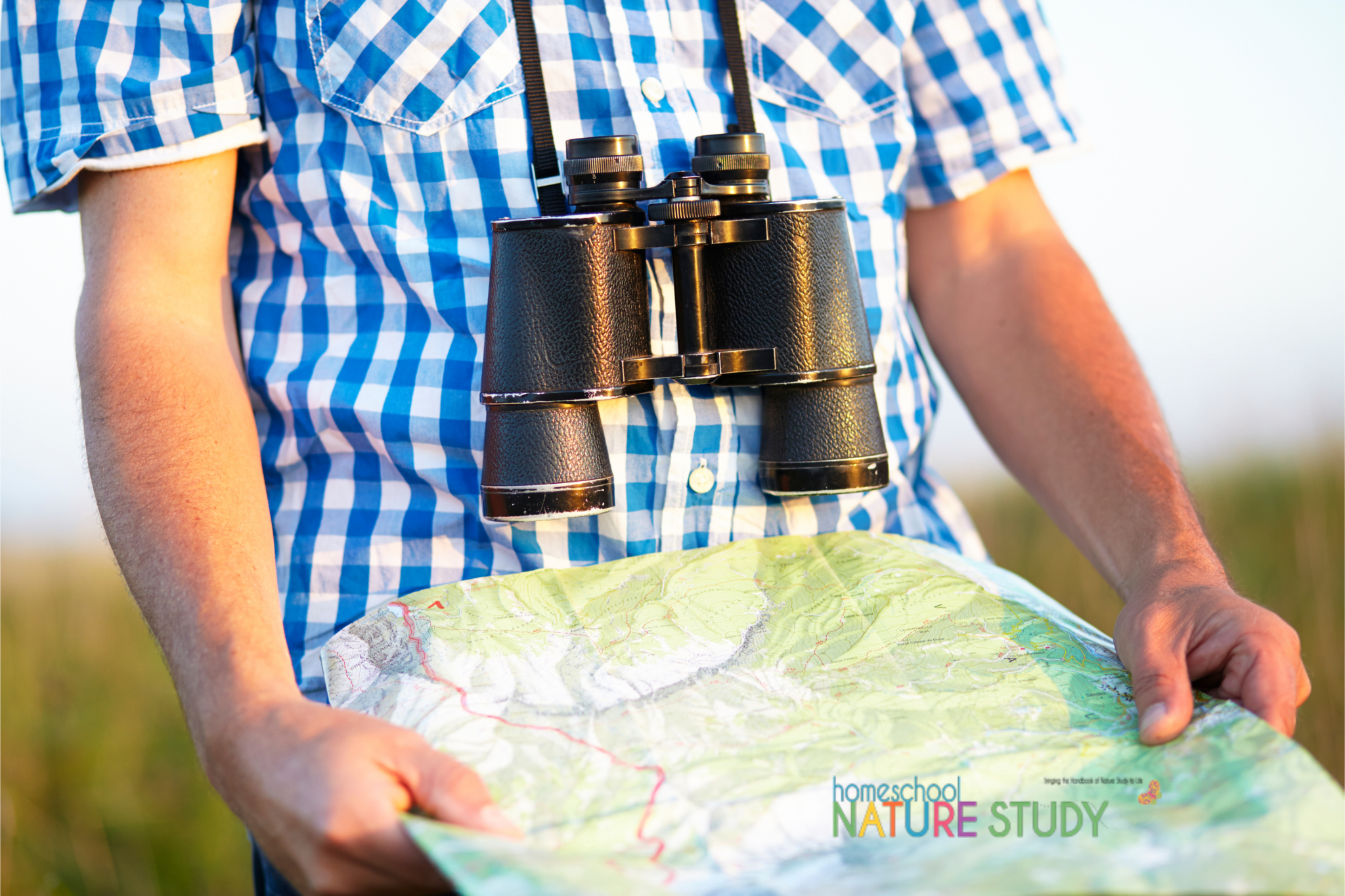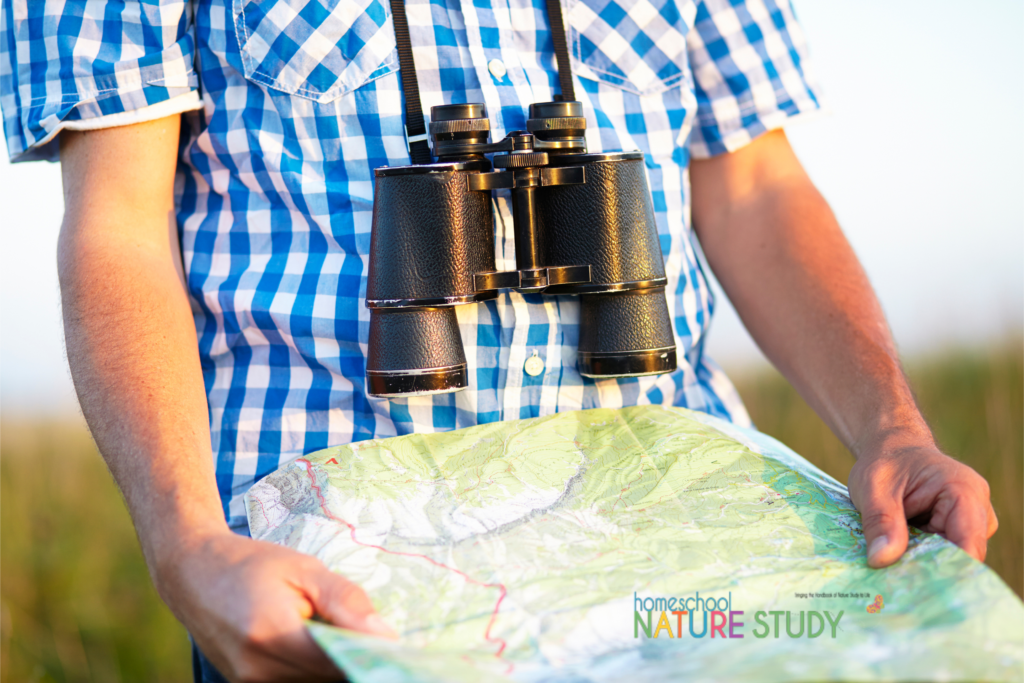 How To Find Homeschool Nature Study Field Trips and Day Hike Resources
I did some research on Amazon and found that if you type in some particular words you can find some great ideas for books for your family just about anywhere you live. You can purchase the book from Amazon or look up the title at your public library instead.
Type in the search box on Amazon.com:
Easy Day Hikes _______ (with your state instead of the blank)
Best Day Hikes ________ (with your state instead of the blank)
Day Hike ____________(with your closest National Park instead of the blank)
Fodor's __________(with your state or region of the US like Southwest or Northwest)
Moon Handbooks ____________(with your state, region, or national park instead of the blank)
Hiking ___________(with your state, region, or national park…this one will get you a lot more choices and can be overwhelming)
Another tip that I will pass on is to go to Barnes and Noble and look for their travel guide section. Browse and pick out a guide book to your own state and/or local area. Be like a tourist and read the guide book to discover more about your own locality. I keep one of the hiking guide books and a local map in the pocket of the door in my car. I refer to it when we are looking for local attractions for day trips.
Of course, you can just look things up on the internet, although when I am out and about it is reassuring to have a map and some directions in my pack as a backup. I do lots of research online, but I feel better having a book describing the hikes when we head out the door. At the very least, we carry a map of the area where we are hiking. I could write a whole post about bad maps and books and trail markers but I will save that for another time. 🙂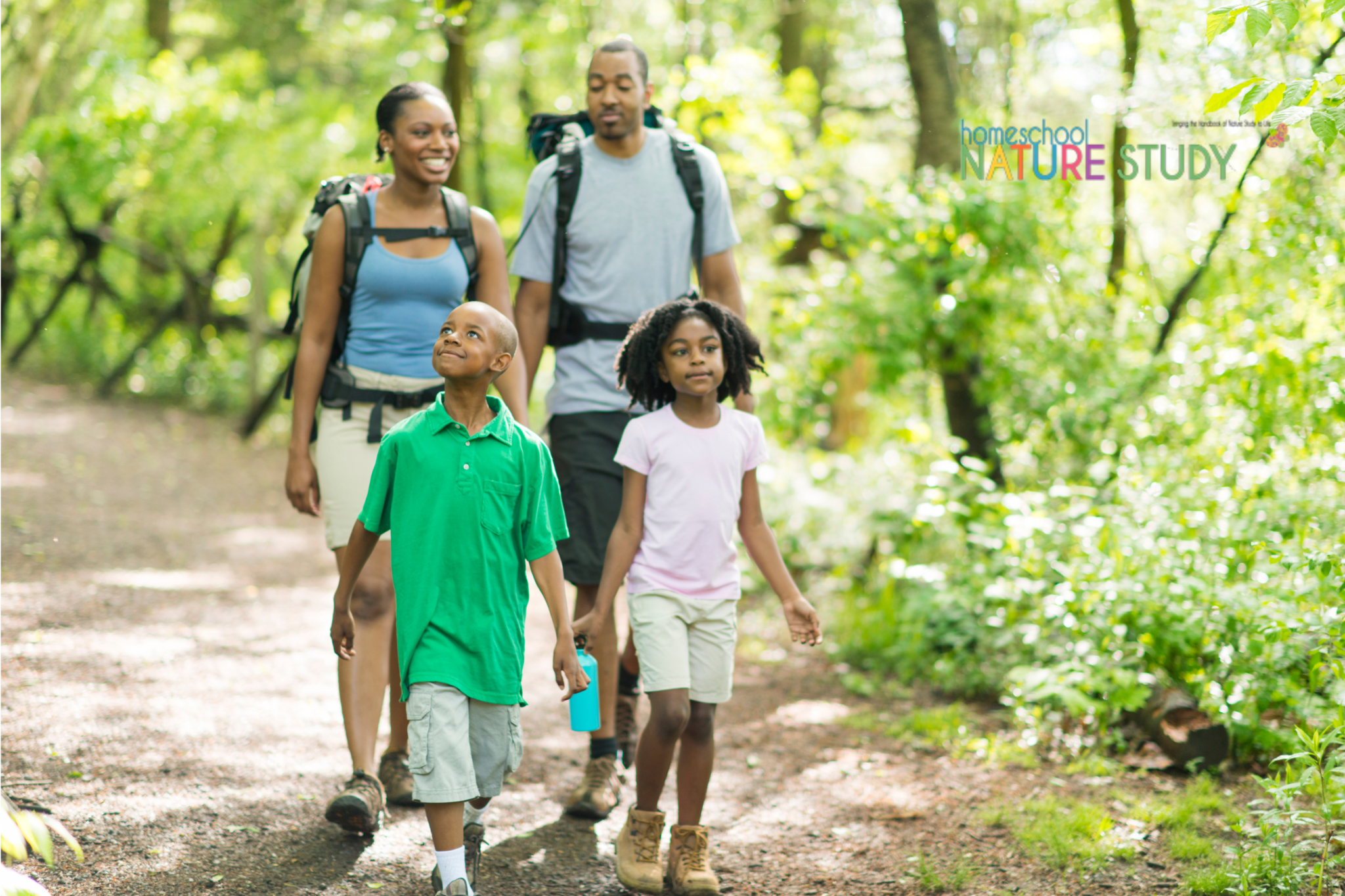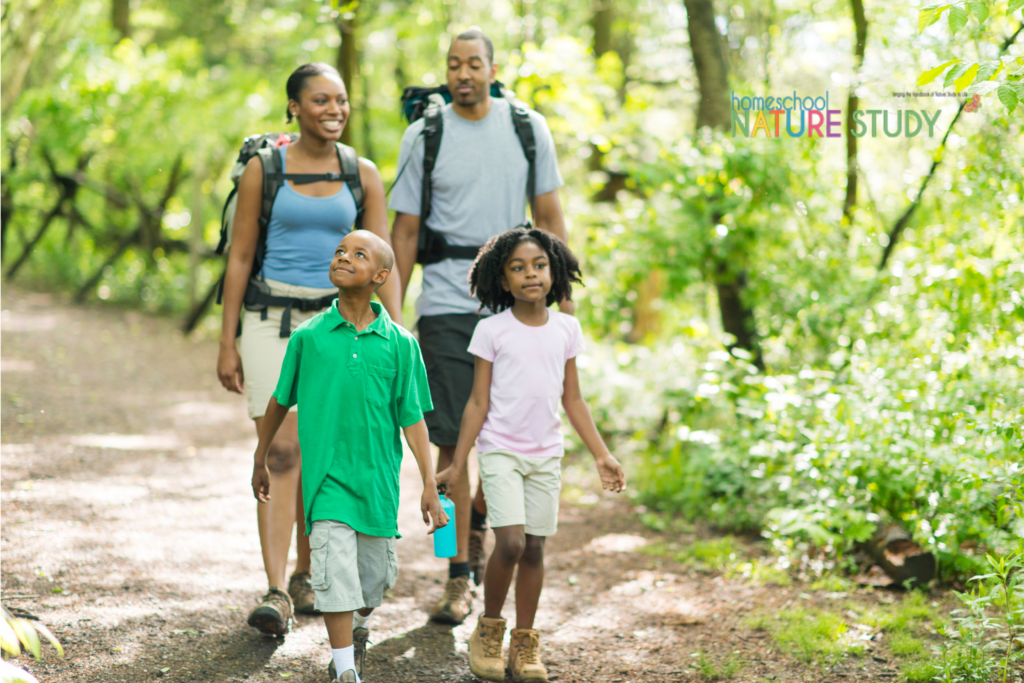 Nature Study When You Travel
Maybe you would like to incorporate a little nature study when you take a vacation or longer trip. I think this is a fantastic idea and we've done it in our family for decades. It brings an added layer to your vacation experience, introducing you to things you might otherwise miss if you weren't thinking about nature while traveling.
The difference between a good outdoor experience and a great outdoor experience with an opportunity for nature study is sometimes just a matter of preparation.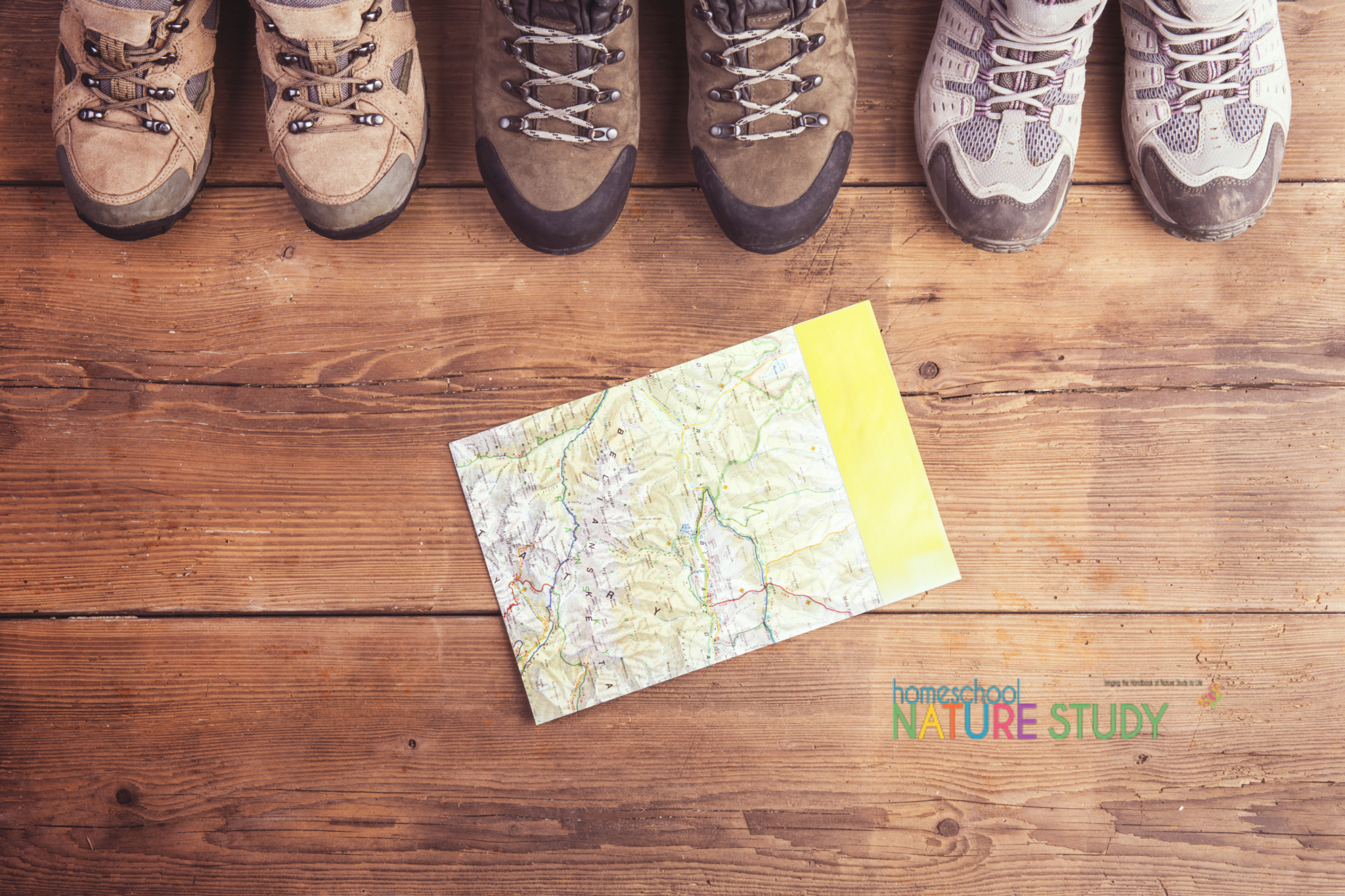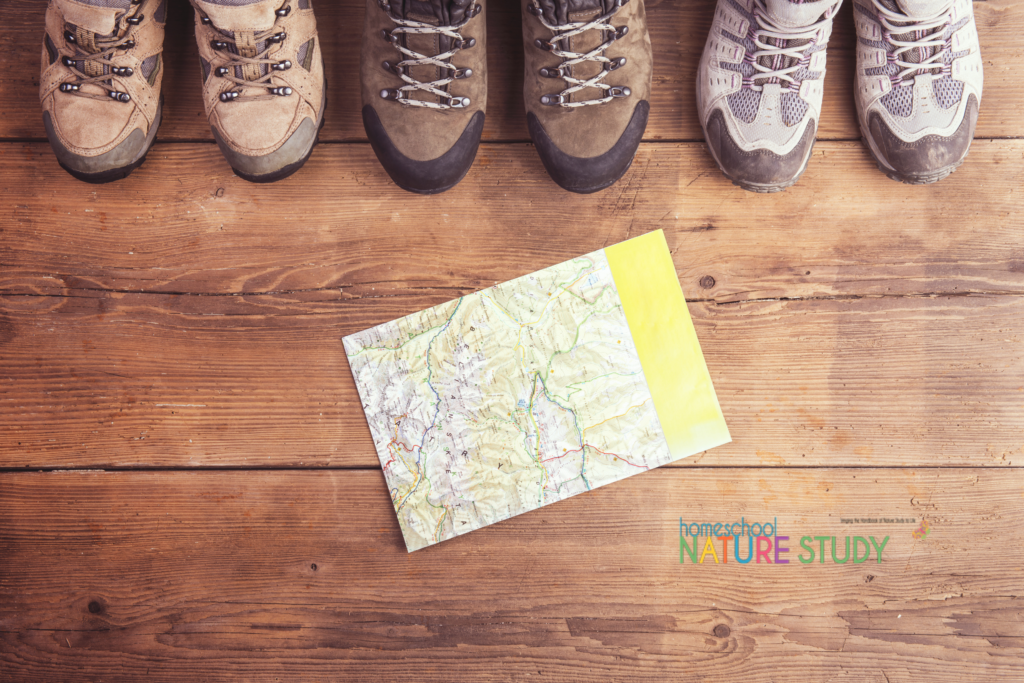 Preparation for Homeschool Nature Study When Traveling
1. Do a little research ahead of time for the habitat you'll be visiting.
Determine what you'll encounter on your trip that might make for interesting
nature study. For example, if you're going to be visiting an ocean beach, learn what
plants, birds, and animals make their home there. You can also use the Handbook of
Nature Study to read about things you think you might encounter during your travels.
2. Find resources such as field guides or other nature related books to read or bring along with you. I suggest starting with a few field guides with common nature study topics: birds, wildflowers, and trees. Check your library for books you can borrow and take with you. To prepare, you should page through the field guides before you leave on your trip to be familiar with the layout of the book and perhaps to glean a few things ahead of time to be looking for as you go outdoors.
3. Bring along your nature journal or some pre-printed notebook pages. During down time it is nice to have supplies on hand to make a nature journal entry to record your nature study as you travel. Basic art supplies like markers or colored pencils are easy to pack. I also like watercolor pencils for nature journal entries. Keep it simple and light.
4. I also like to look up nature centers or nature trails in the areas we visit. A good nature center visit can take an hour or two and can provide a spark to capture the interest of everyone in the family. The staff is usually knowledgeable about the local habitat, giving you advice on where to go and what to see. They also can help identify anything you have observed but can't put a name to as you try to make your journal entries. Most nature centers have bookstores that can provide additional resources to follow-up your nature study time.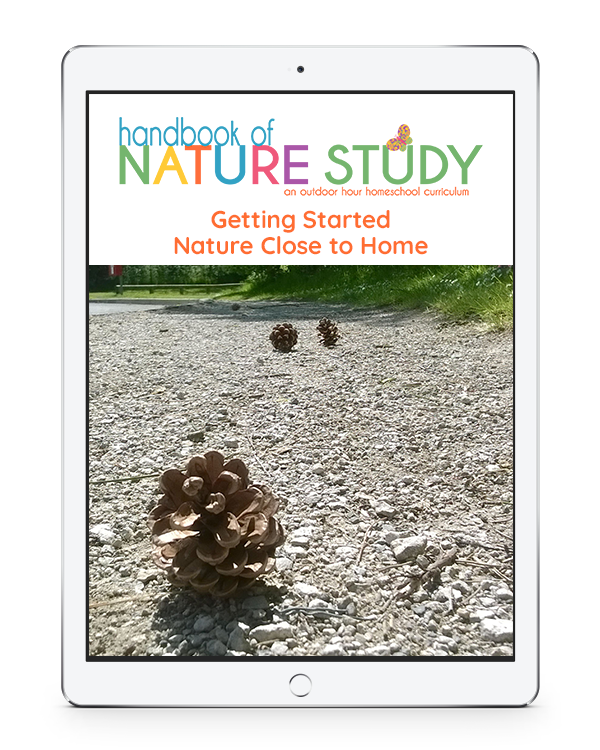 Start With Our Getting Started With Nature Study Guide
Getting Started Guide: In preparing for your nature study field trips, you could also look up a few of the Outdoor Hour Challenges before you travel, the first five challenges can be applied to any habitat. If you have the Getting Started Challenges 1-10 Guide, you can have that loaded on your laptop and reference it as you travel.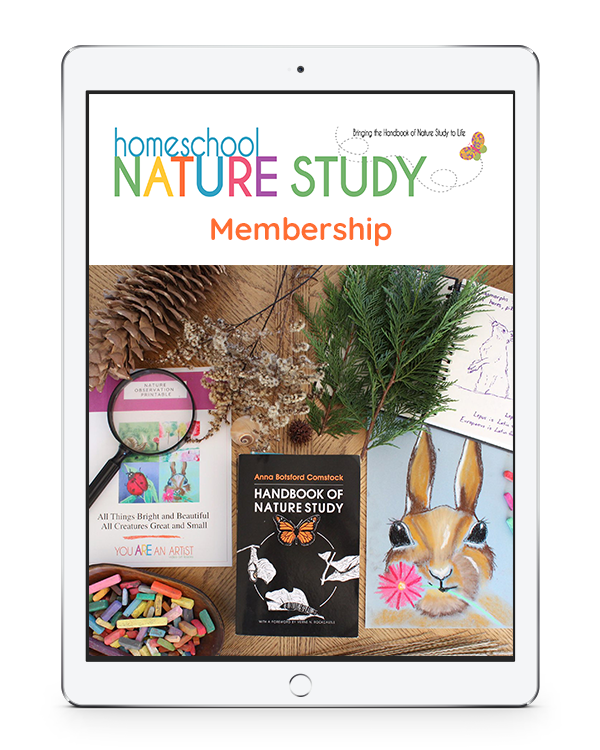 Homeschool Nature Study Members
If you're not a member here on the Handbook of Nature Study yet, please consider joining to gain the benefit of having a nature study curriculum library at your fingertips. There are numerous resources available for you to help create the habit of nature study within your family.
Printables:
Nature Center Notebook Page
Habitat notebook pages – see the various habitats available
Any of the specific printables for topics you may encounter on your travels
Take time to go through your Membership library to see what's available to help you in your quest to make difficult subjects easier for you. My intent in writing the Outdoor Hour Challenges was to make your life easier when it comes to pulling together an interesting and rich nature study for your family.