Looking for some help in starting a homeschool ocean nature study or marine biology with your children? Wanting to learn more about tide pools? Looking for help with homeschool lesson plans? Not sure what to do or where to get started?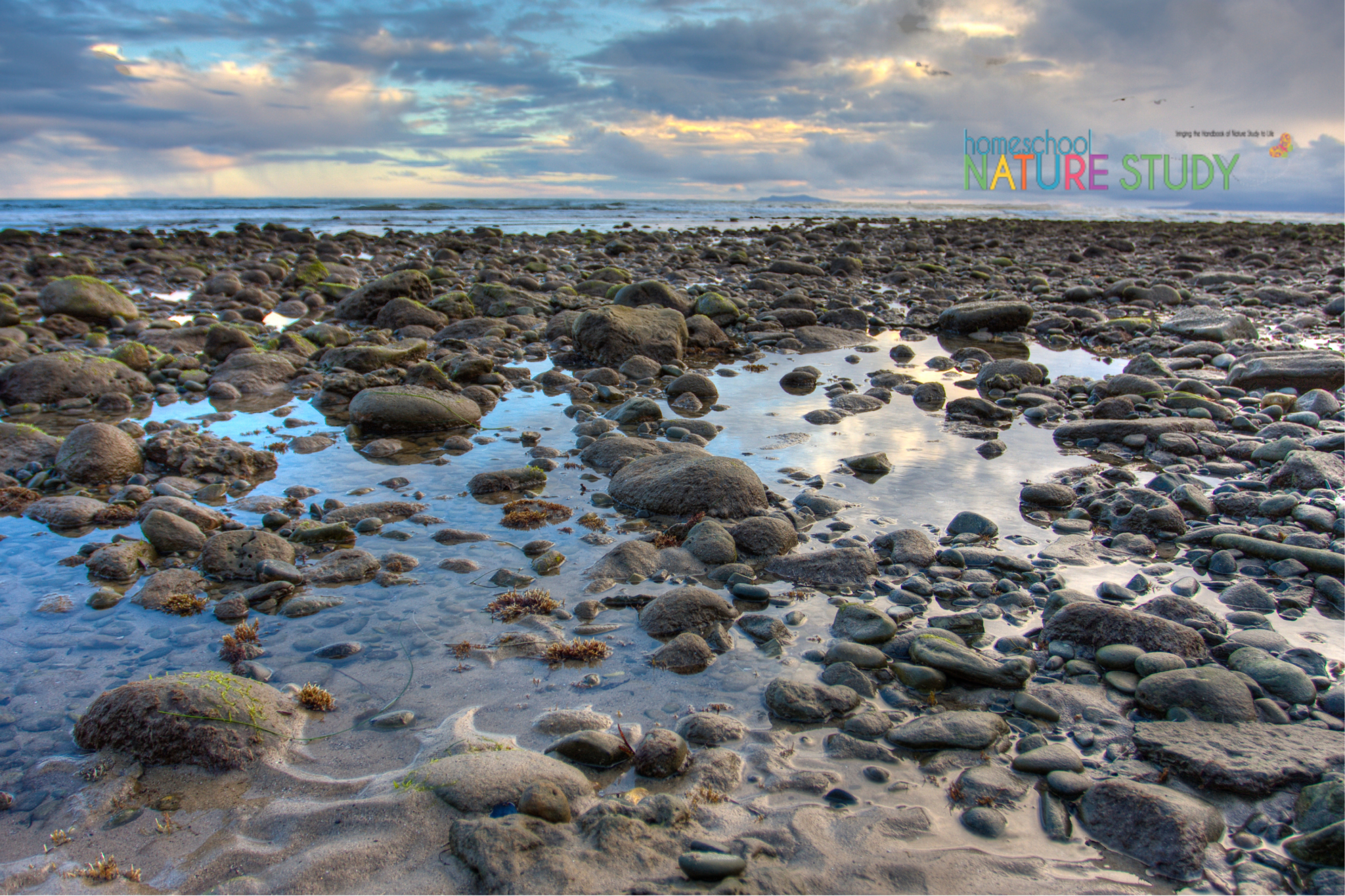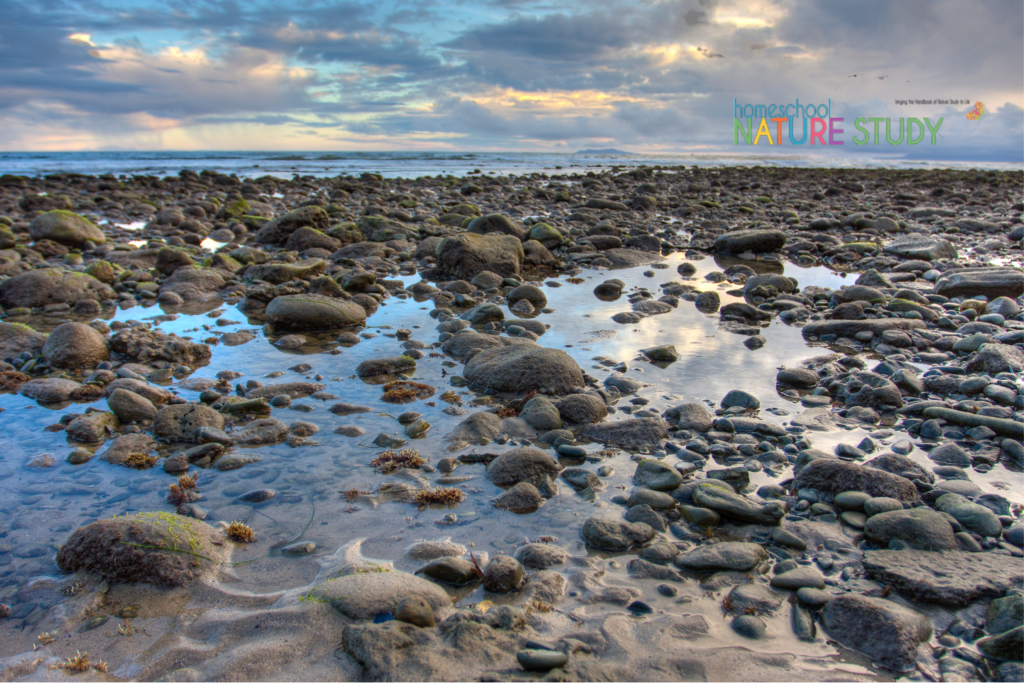 Let heaven and earth praise Him, the seas and everything that moves in them.

Psalm 69:34
Ocean Nature Study, Ocean Life, Tide Pools, and Aquariums: A Great Marine Biology Unit Study
I'm going to pull together the ocean nature study resources and materials that I found planning our study of marine biology. My boys used these ideas while homeschooling high school but much of the information is absolutely appropriate for younger students. I invite you to read more about how families can learn about marine life together. Tricia has a resource on Homeschool Marine Biology for Multiple Ages.
With a little effort, you can make a homeschool ocean study a fun and exciting family activity.
I am a huge fan of interest driven learning for life. My boys have had an interest in the ocean since they were very little. Not only were they curious about the typical things like sharks and dolphins, but they also wanted to know more about the things that are often hidden from sight deep under the ocean's surface. As a homeschooling family, we were able to create opportunities to follow their interests, to feed the curiosity that they had about ocean life.
In high school, we made a more formal study of marine biology. All of their previous experiences with ocean creatures in real life were connected together as we worked through this curriculum. They had memories of so many of the topics from personal and up close observations. There could have been no better way to learn these things.
"One is completely stunned by the incredible resourcefulness of the Creator."

~Carolus Linnaeus, creator of the modern biology classification system
I love when we can combine our personal interests into our homeschooling plans. Our family thoroughly enjoyed our year focusing on an ocean nature study and marine biology because we made it fit our learning styles. It gave us a legitimate excuse to take trips to the ocean, combining school subjects and pleasure. Sometimes it felt like we were having too much fun to call it "school" but that is the freedom that homeschooling gives us.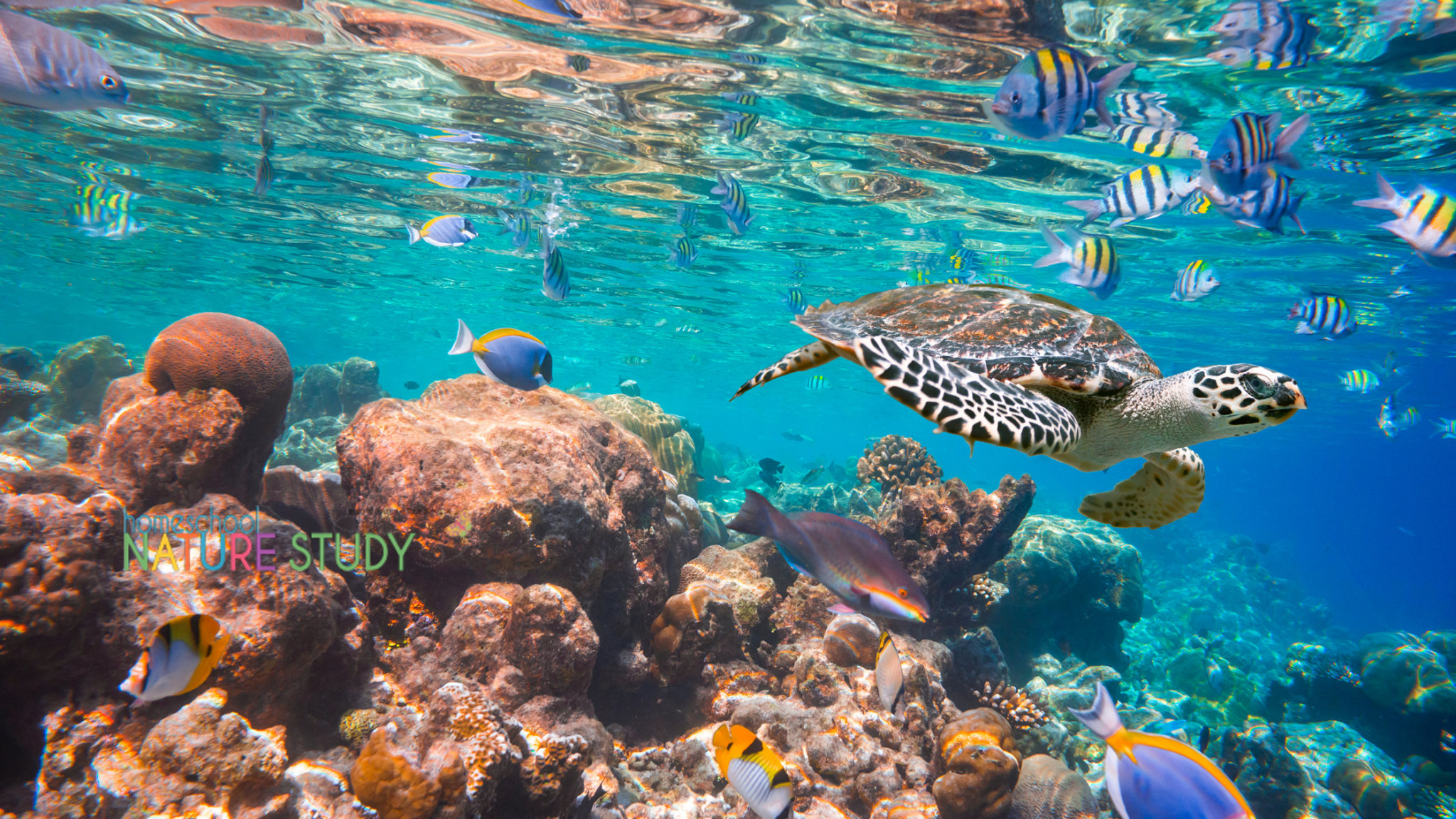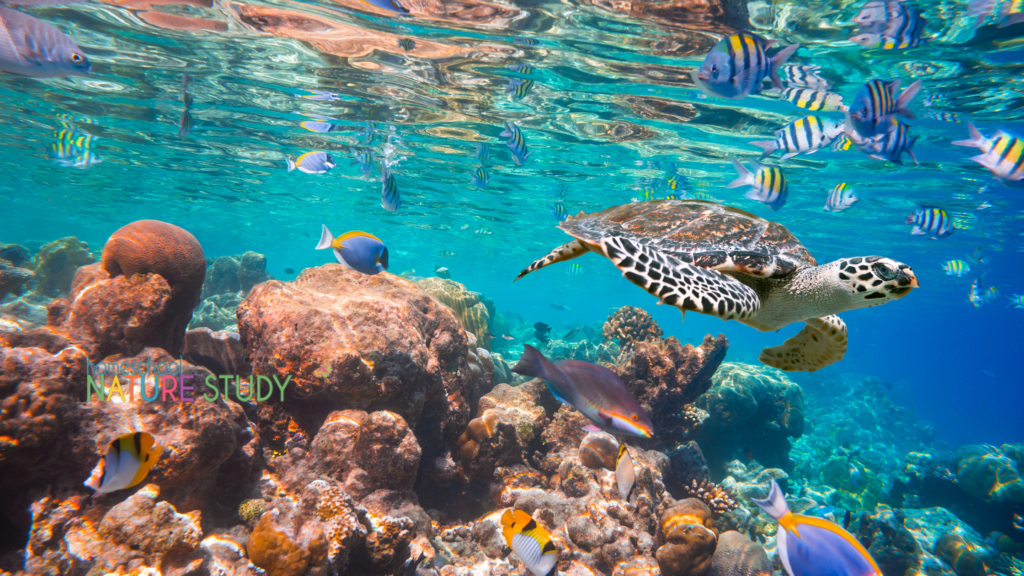 Homeschool Marine Biology Lesson Plan
Our family used a textbook as the spine for our ocean nature study and marine biology study. In addition, we used some more specific resources that fit the learning styles of our children including a scientific coloring book, field guides, and an additional activity book.
The books and resources we used are listed below. Please note these are Amazon affiliate links to products I have used, owned, and loved.
We used Exploring Creation with Marine Biology (Tricia's review) as our basic textbook with our high school age boys. This text is a perfect fit for our family and we enjoyed the topics, the information, and the sequence of learning. Each week we learned something new and interesting that we could draw from on our field trips.
Note: If your children are younger, you could use Apologia's Exploring Creation: Swimming Creatures of the Fifth Day. (Tricia's review)
As a supplement we used the Marine Biology Coloring Book for our notebooks. I have one visual spatial learner who learned so much from using this coloring book. It's so much more than just a coloring book and has high school level information that supplements the text above. I highly recommend using it alongside any marine biology text you choose.
These Outdoor Hour Challenges are a nice complement to your Homeschool Ocean Nature Study:
Tide Pool Life Nature Journal Page Set
Tide pooling is a great family activity for your ocean nature study and can be incorporated into field trips and vacations!
Tide Pool Life Notebook Page Set is included with Homeschool Nature Study membership. This is a larger set (14 new pages) of notebooking pages for you to use to learn more about tide pool life. These pages will fit in nicely with lessons and research of note only tide pools, but also marine biology, invertebrates, the beach, and swimming things.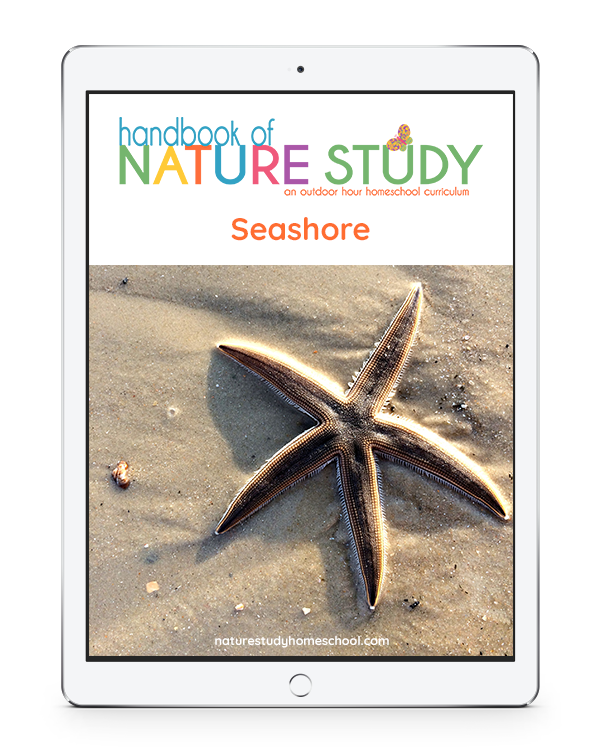 Seashore Homeschool Nature Study for Tidal Pools
There are pages for:
Barnacle
Chiton
Clam
Crab
Hermit Crab
Kelp
Limpet
Mussel
Sand Dollar
Sea Anemone
Sea Cucumber
Sea Slug
Sea Snail
and Sea Urchin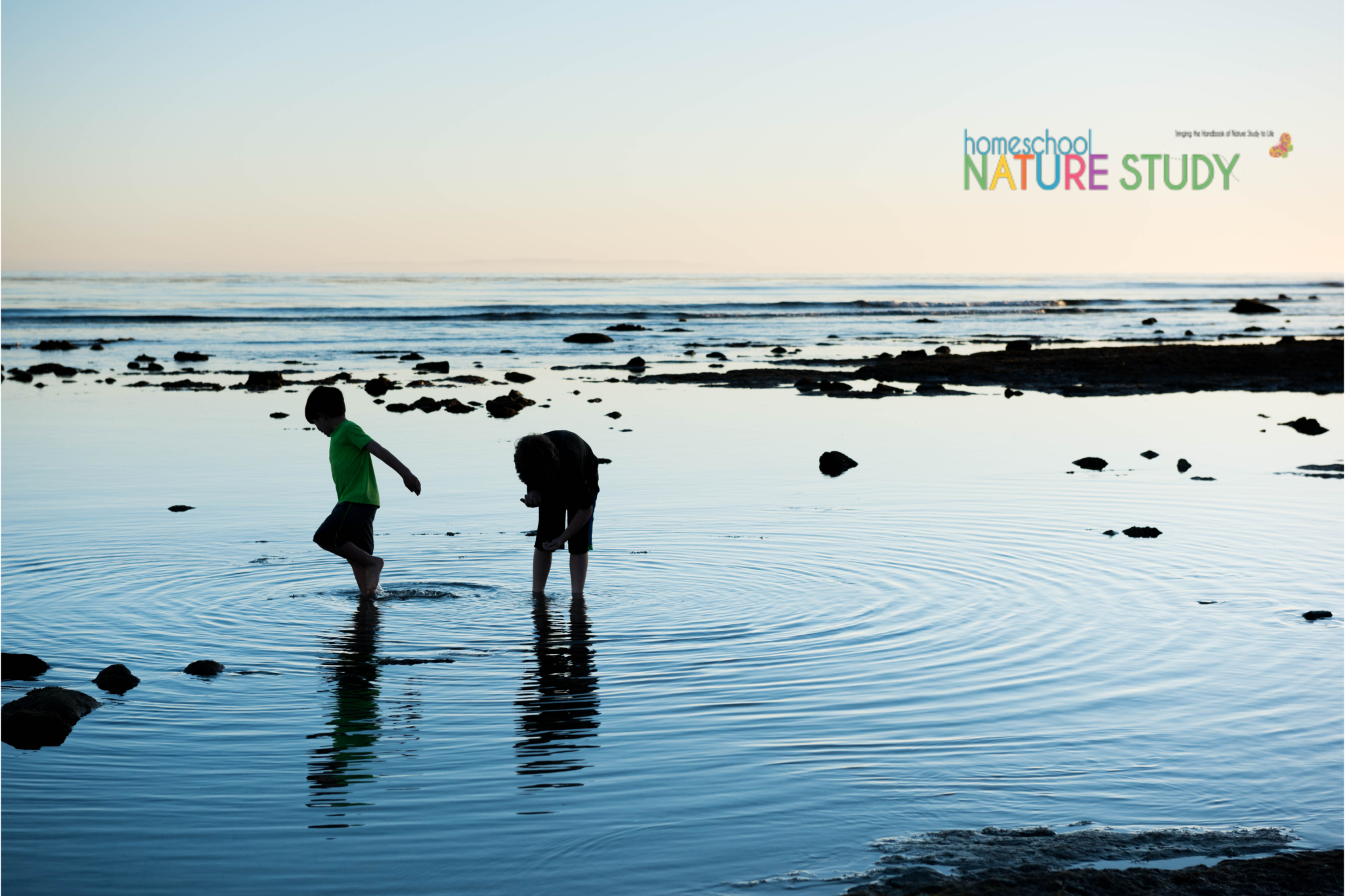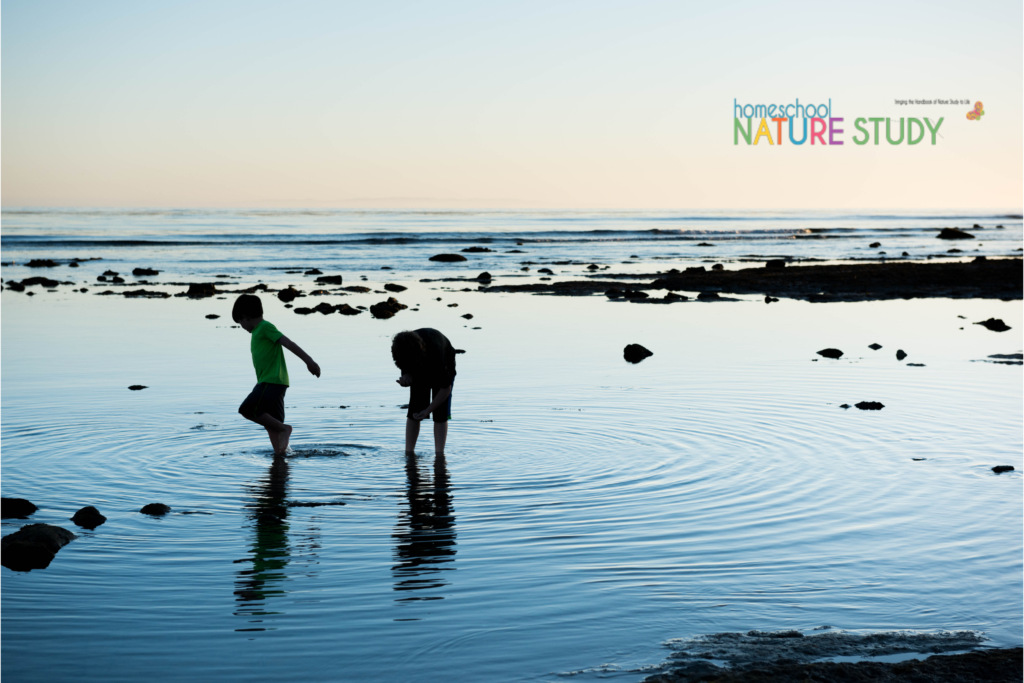 With a little preparation, exploring tide pools can be a great hook for additional ocean nature study. Once we observed something in its natural setting, our boys were eager to identify it and learn more.
Listed below are some of our many family tide pooling adventures.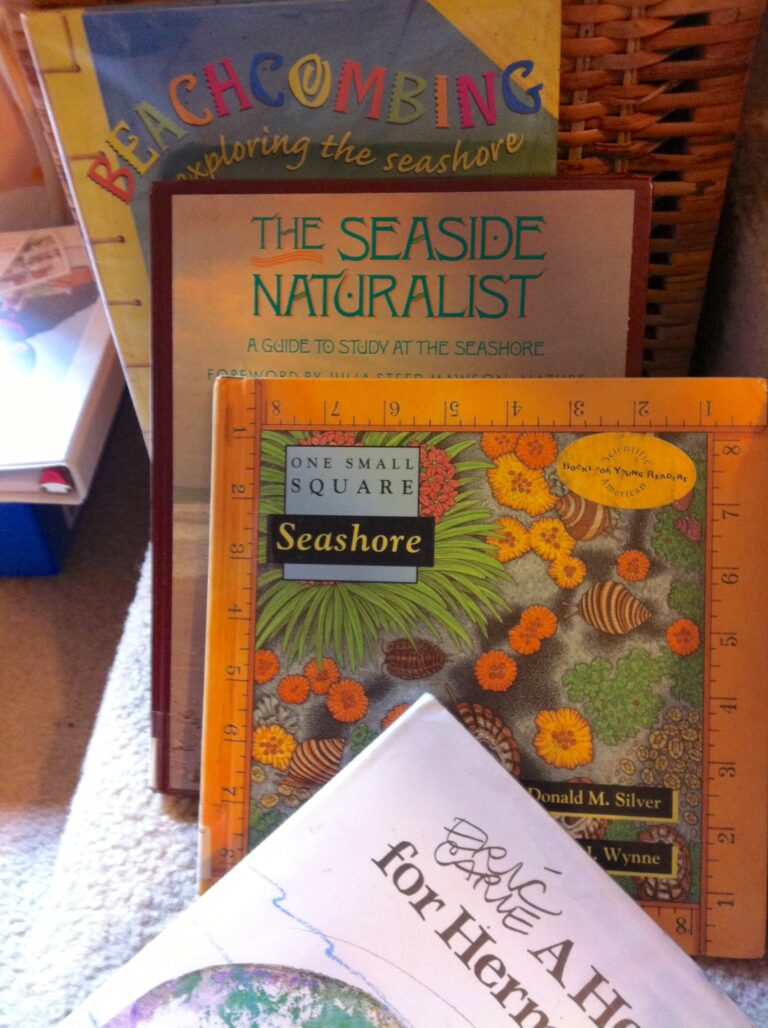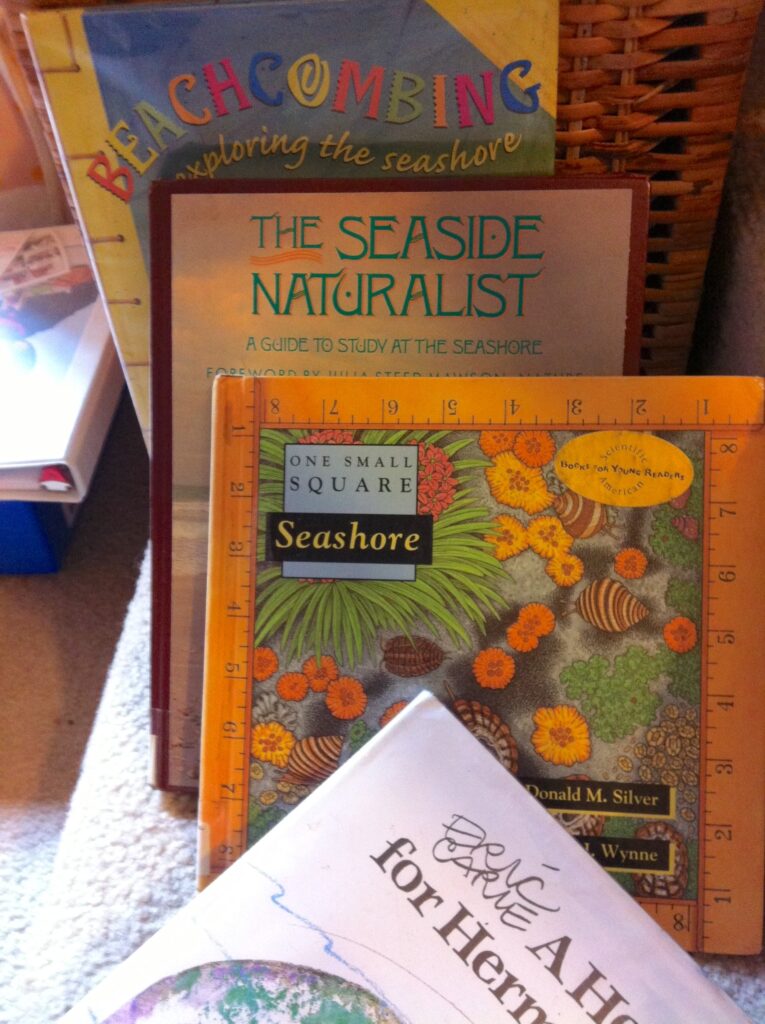 Additional Homeschool Marine Biology Resources
I kept these resources on our nature shelf during our ocean nature study of marine biology. They were used often as we created nature journal pages after our beach and tide pool experiences.
Seashore – Northern and Central California
101 Questions About the Seashore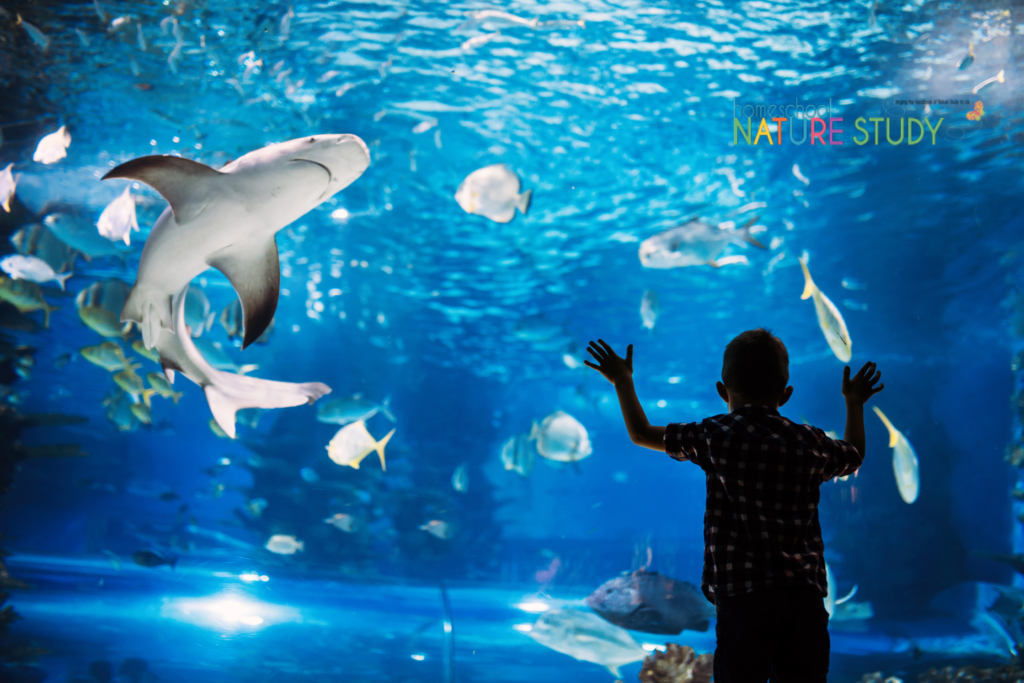 Homeschool Nature Study Ocean Field Trips: Aquariums and Snorkeling
Oregon Coast Aquarium – We visited this museum just a few weeks ago and it was fantastic! The aquarium displays are gorgeous…a mixture of art and natural beauty. I printed out the field trip packet and we all completed the pages as we visited the aquarium.
Monterey Bay Aquarium – This is the premier aquarium on the California coast. We love the setting and the layout of this aquarium. The "backstage" programs are well worth the effort of planning ahead.
Then we introduced the boys to snorkeling while on a trip to Hawaii. This added a new dimension to their personal experience with fish of the coral reef. It was exciting for them to swim with the fishes! Read about it here: Hawaiian Fish in My Nature Journal.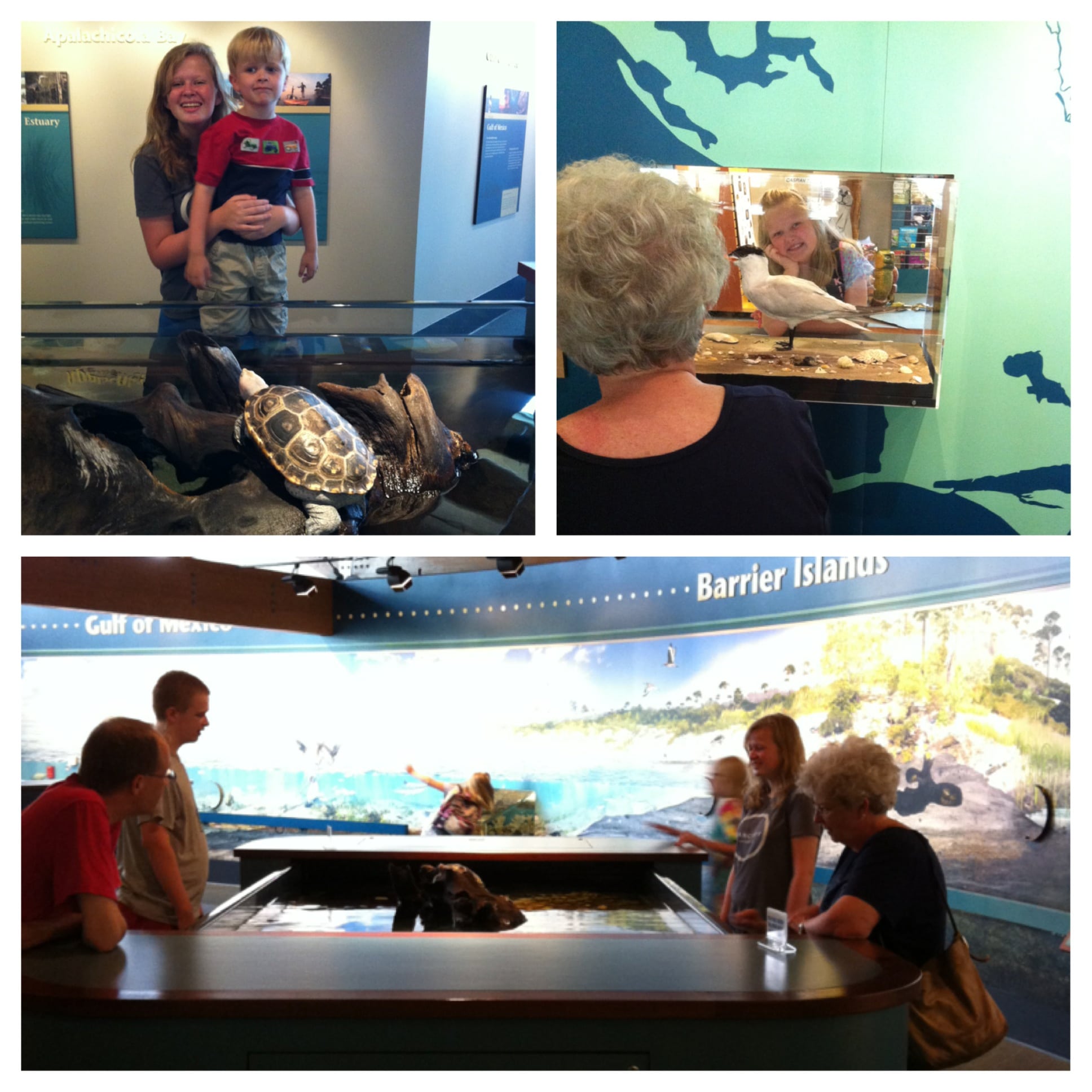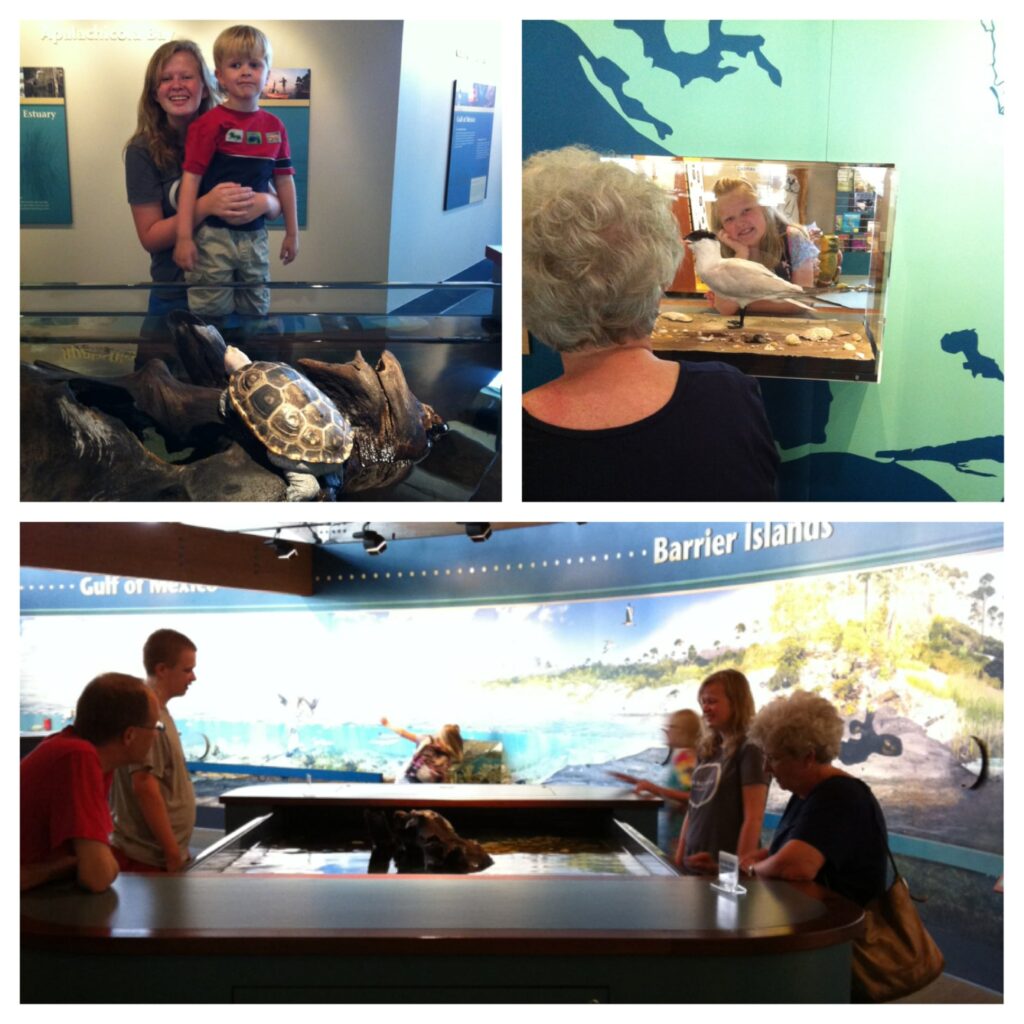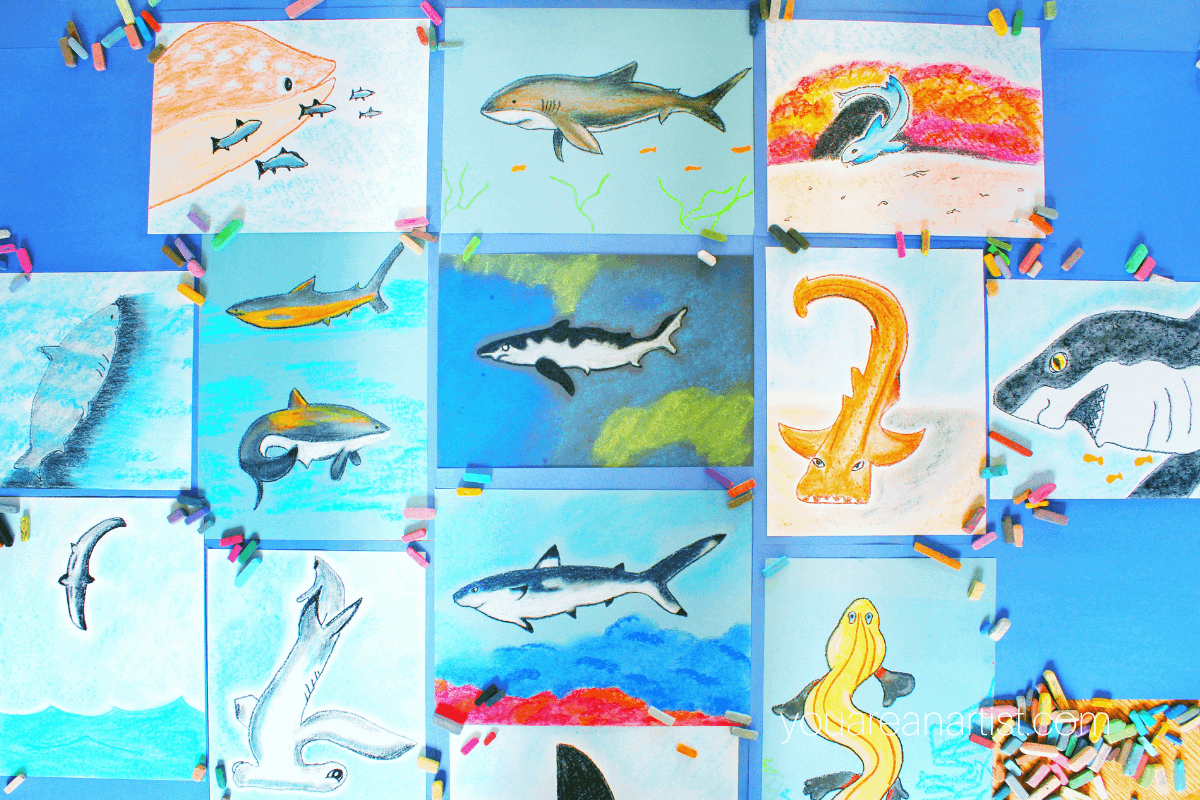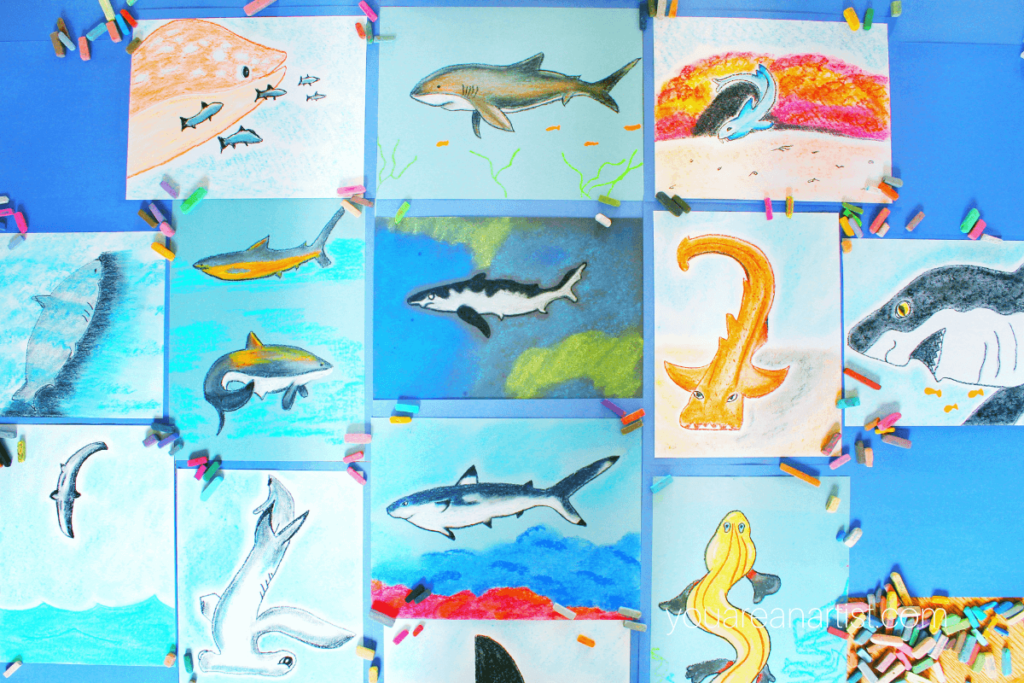 Hands On Homeschool Lessons for the Seashore
Our sister website, You ARE an ARTiST, has many ocean and seashore art lessons that go well with any marine biology study, including a whole section of sharks!
Starfish
Sand Castle
Sea Turtle
Crab
Clown Fish
Sand Bucket
Jellyfish
Night Shark
Undersea World
Our Homeschool Nature Study members enjoy a sand castle art lesson in their Seashore course!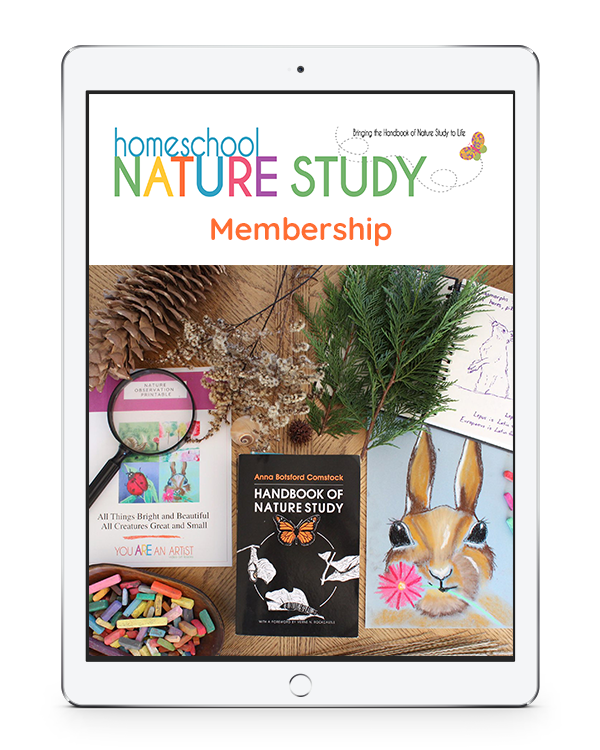 More Homeschool Nature Study Outdoor Hour Challenges for the Whole Family
You will find hundreds of homeschool nature studies plus all the Outdoor Hour Challenges in our Homeschool Nature Study membership. There are 25+ continuing courses with matching Outdoor Hour curriculum that will bring the Handbook of Nature Study to life in your homeschool! In addition, there is an interactive monthly calendar with daily nature study prompt – all at your fingertips!
Take advantage of the opportunity, especially in high school, to feed your child's passions. We never regretted our decision to include a formal study of marine biology into our sons' teen years.
You never know where your study will take you!
If you have any resources you have used in your study of marine biology, feel free to leave me a comment sharing the titles or ideas.