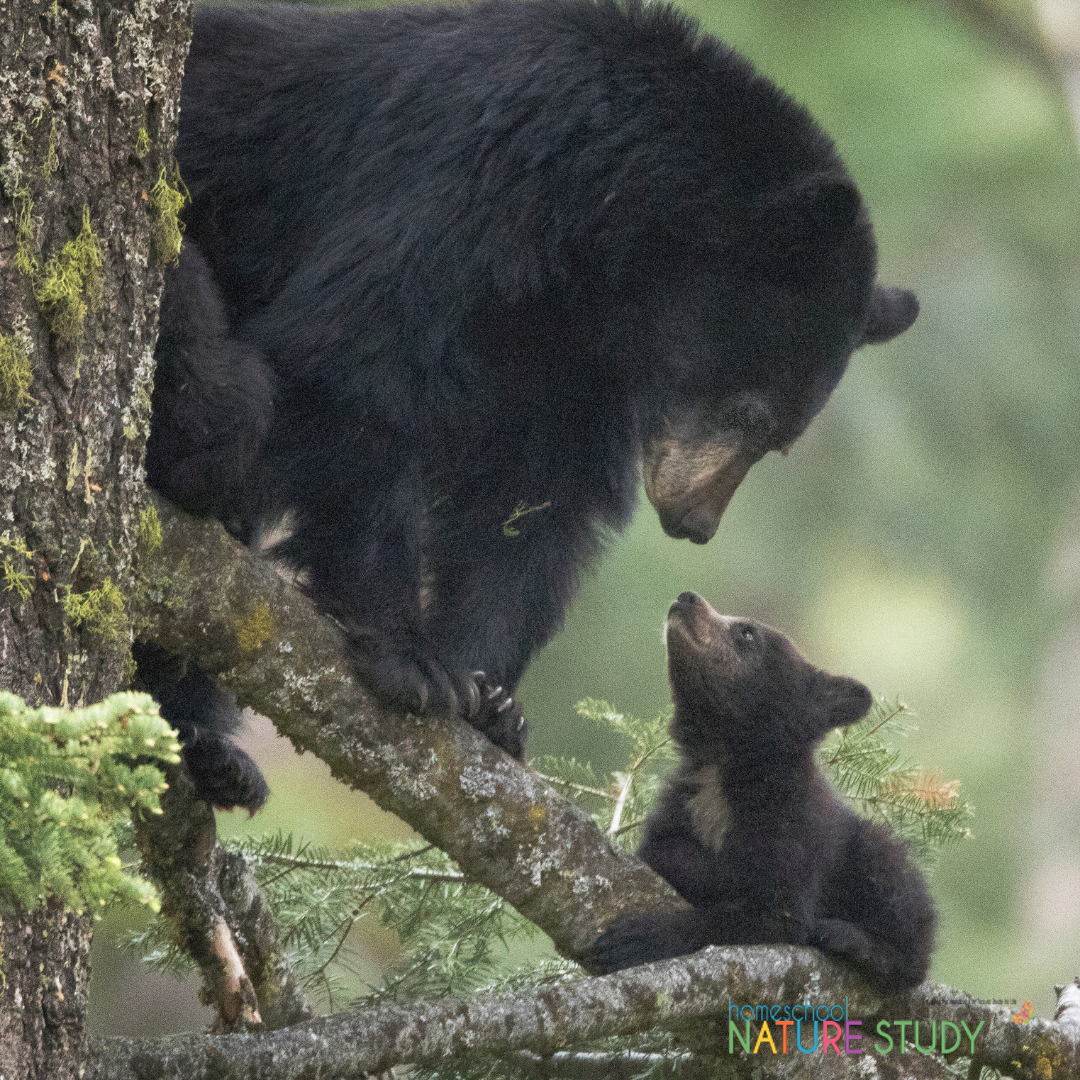 We're starting with a favorite topic of mine, black bears! Enjoy a bear nature study in your homeschool with this Outdoor Hour Challenge.
Forest Fun for Your Homeschool
You can enjoy some forest fun nature studies in your homeschool and do a bear nature study Outdoor Hour Challenge. Just how to do this?
Choose your resource for learning about the black bear. This can be an online site like National Wildlife Federation or the National Park Service.
Please note that I will not be posting the complete challenge here on the blog, but you'll find the detailed bear nature study challenge in the Forest Fun course that's available with Homeschool Nature Study Membership. Sign into your account and download the accompanying homeschool curriculum for the details, more links, and notebook pages.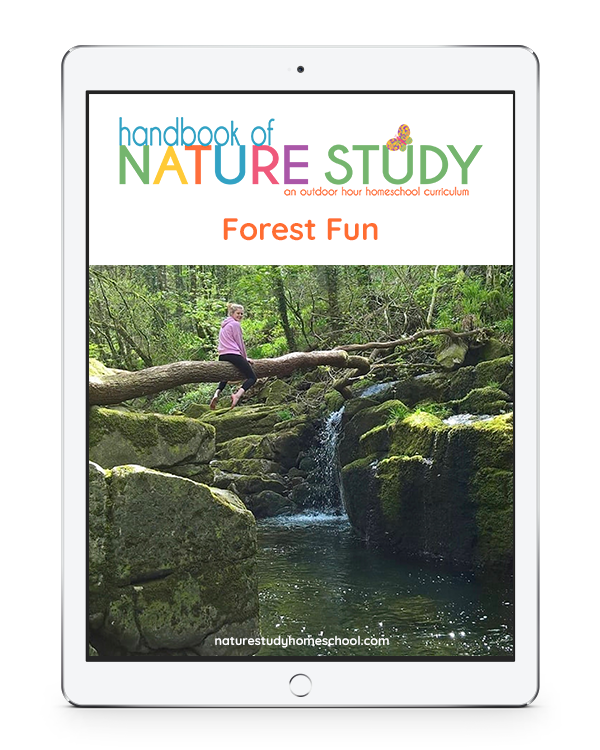 You can work through the Forest Fun Handbook of Nature Study curriculum any time during your homeschool studies. Forest Fun is a brand new series of homeschool nature studies featuring things you might find in the forest. It's not too late to join us by purchasing a membership.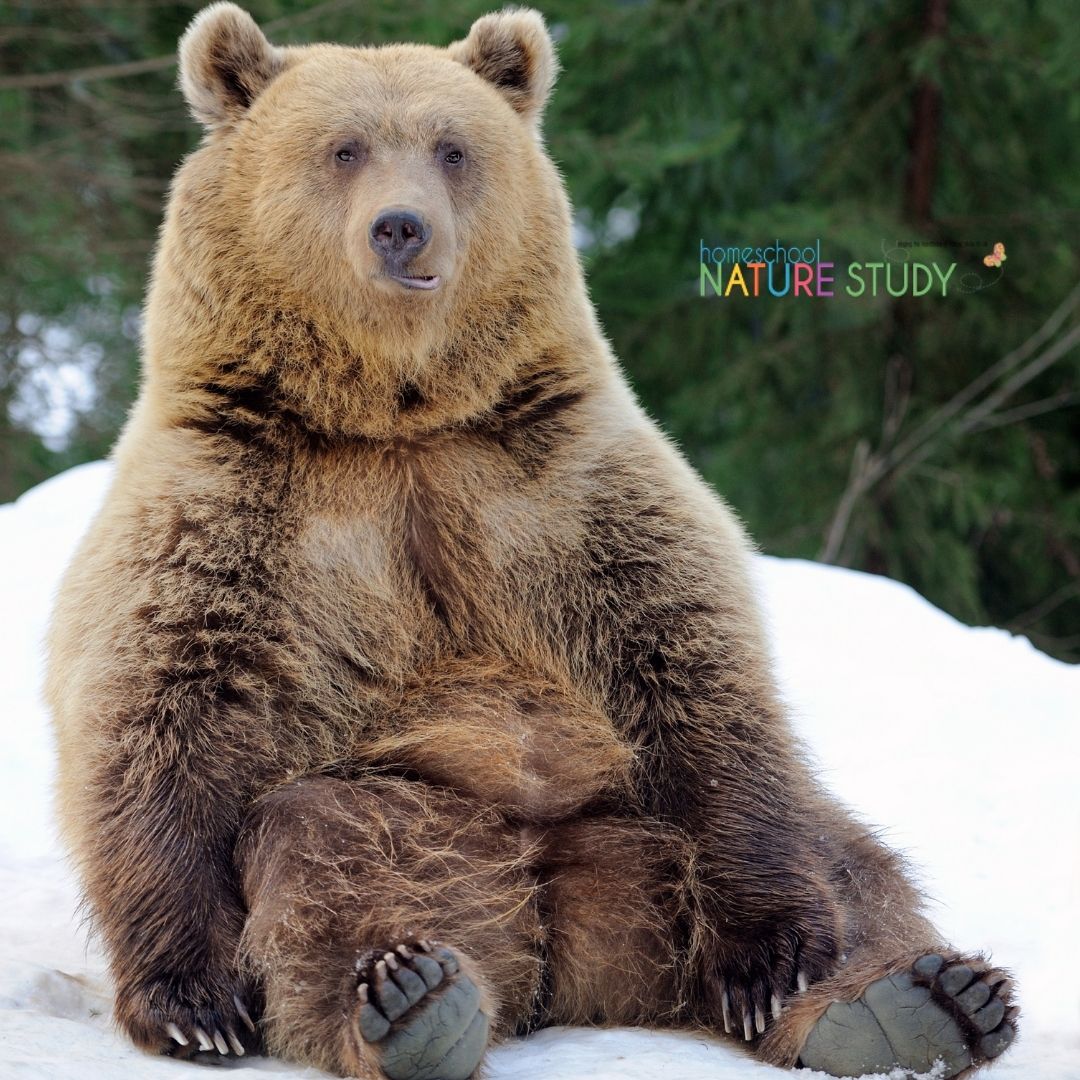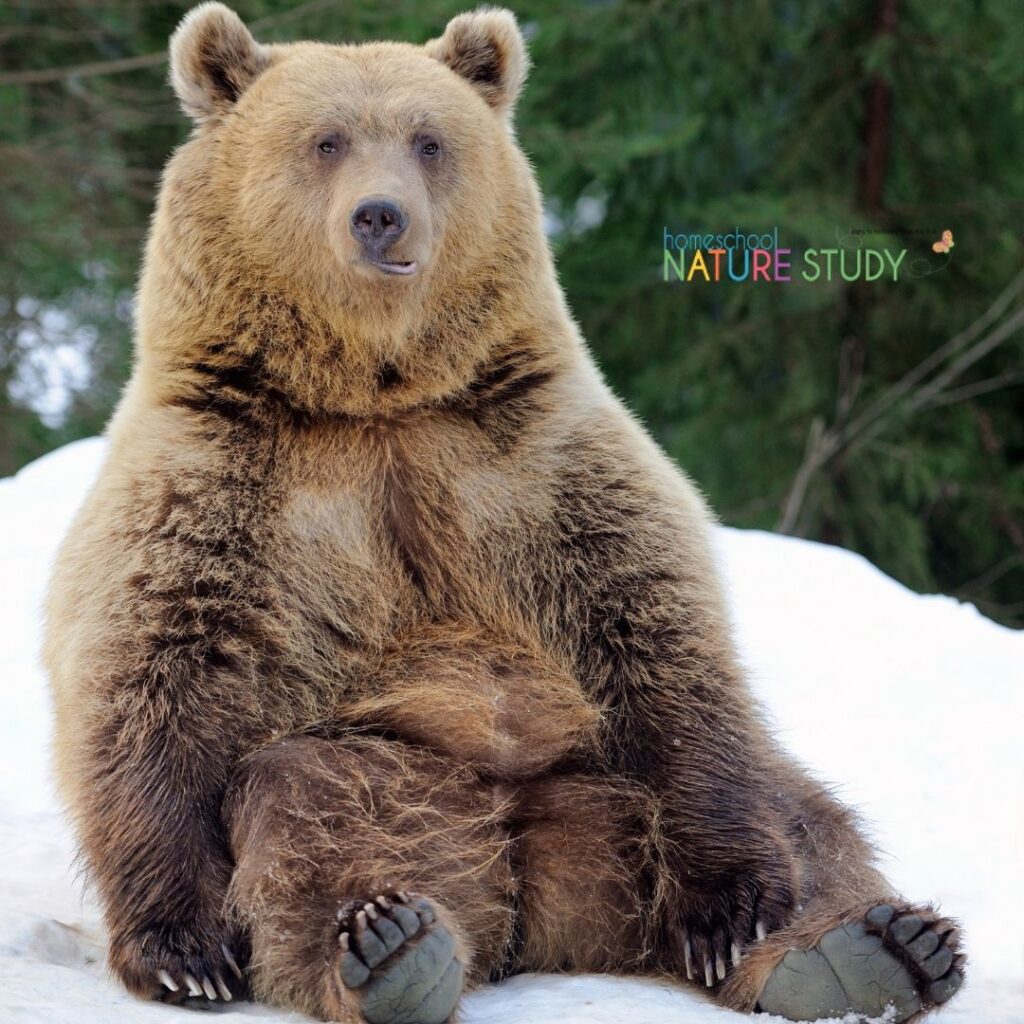 It might be interesting to investigate online all the different types of bears there are in your area of the country. For example, we saw grizzly bears at Grand Teton National Park. The, on a camping trip to Yosemite, a black bear visited our campsite.
More Bears Study Resources for Your Homeschool
If you are looking for some hands on fun, you might also enjoy these bear nature study ideas from our sister website, You ARE an ARTiST:
Nana tells the story of bear coming into her backyard and taking a nap. She lives in an Atlanta suburb, so this was a really big deal! She also shared about how her neighbor said when the bear walked and the sunlight hit the bear's coat, it had a rainbow of colors. Nana created a homeschool art lesson around her bear experience.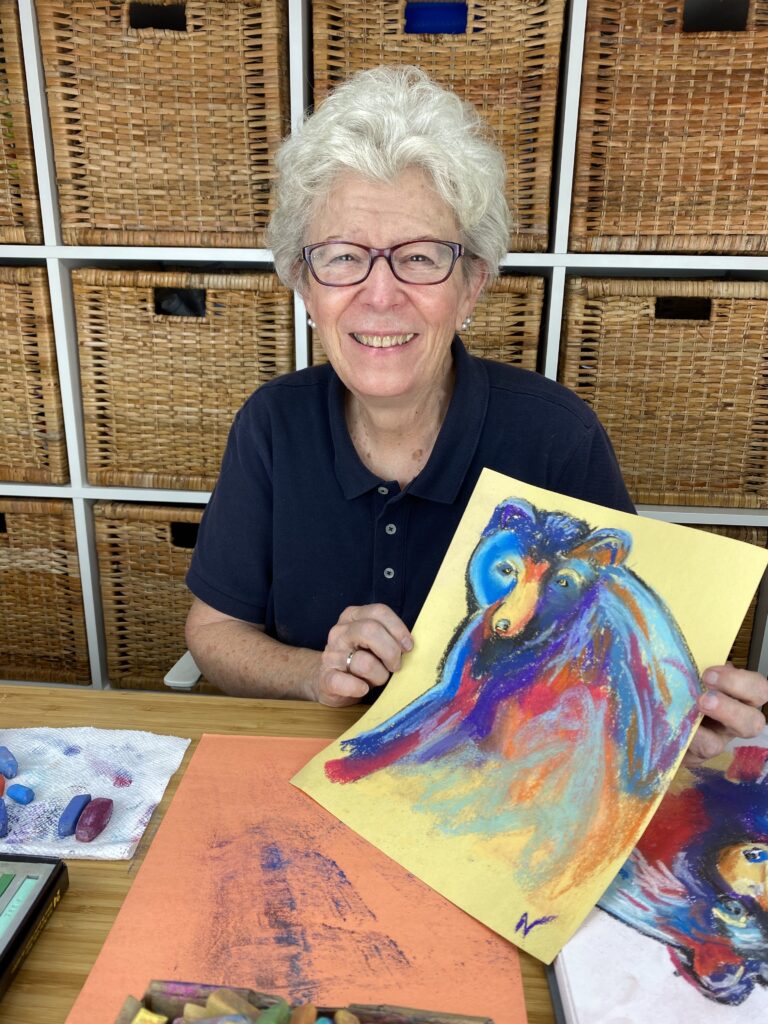 And you can't mention a bear study without including a very favorite bear, Winnie the Pooh! You can enjoy a Homeschool Nature Study with Winnie the Pooh's Hundred Acre Wood as well. Paint a map of the Hundred Acre Wood, have a Teddy Bear Picnic and more.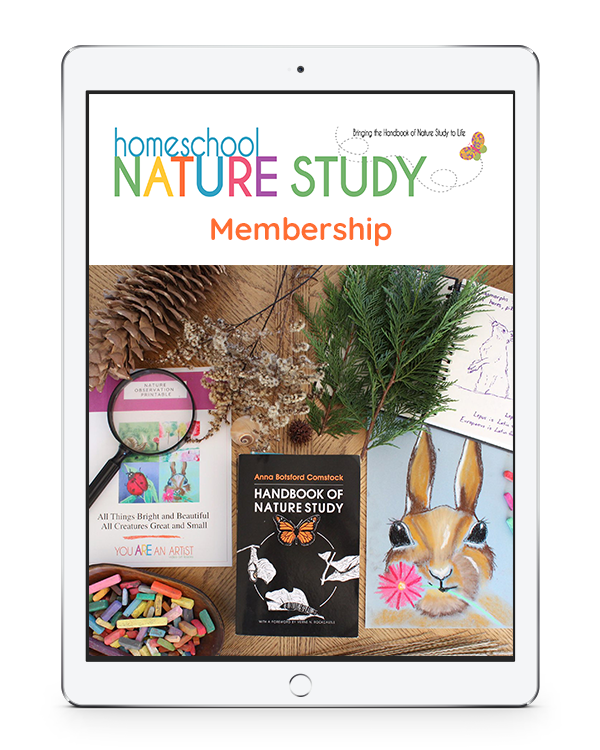 If you don't have a membership yet, you can click the graphic above and join today for immediate access to the 26+ nature courses and so much more!