These timeless Charlotte Mason nature study ideas are as relevant today as when they were written and I'm forever grateful for the encouragement these gave me when I was a new homeschooler. The ideas for this post have been taken from Volume One of Charlotte Mason's homeschooling series.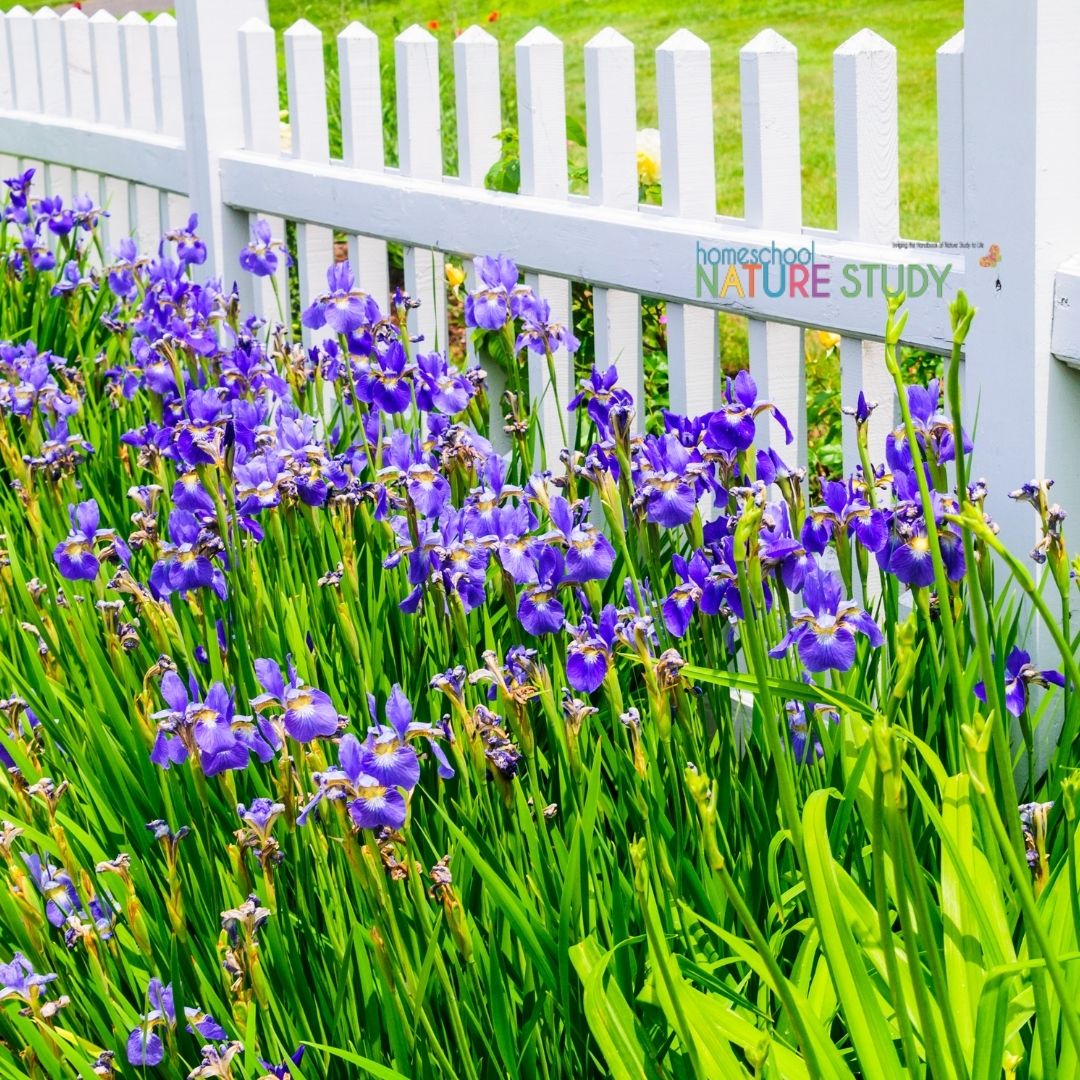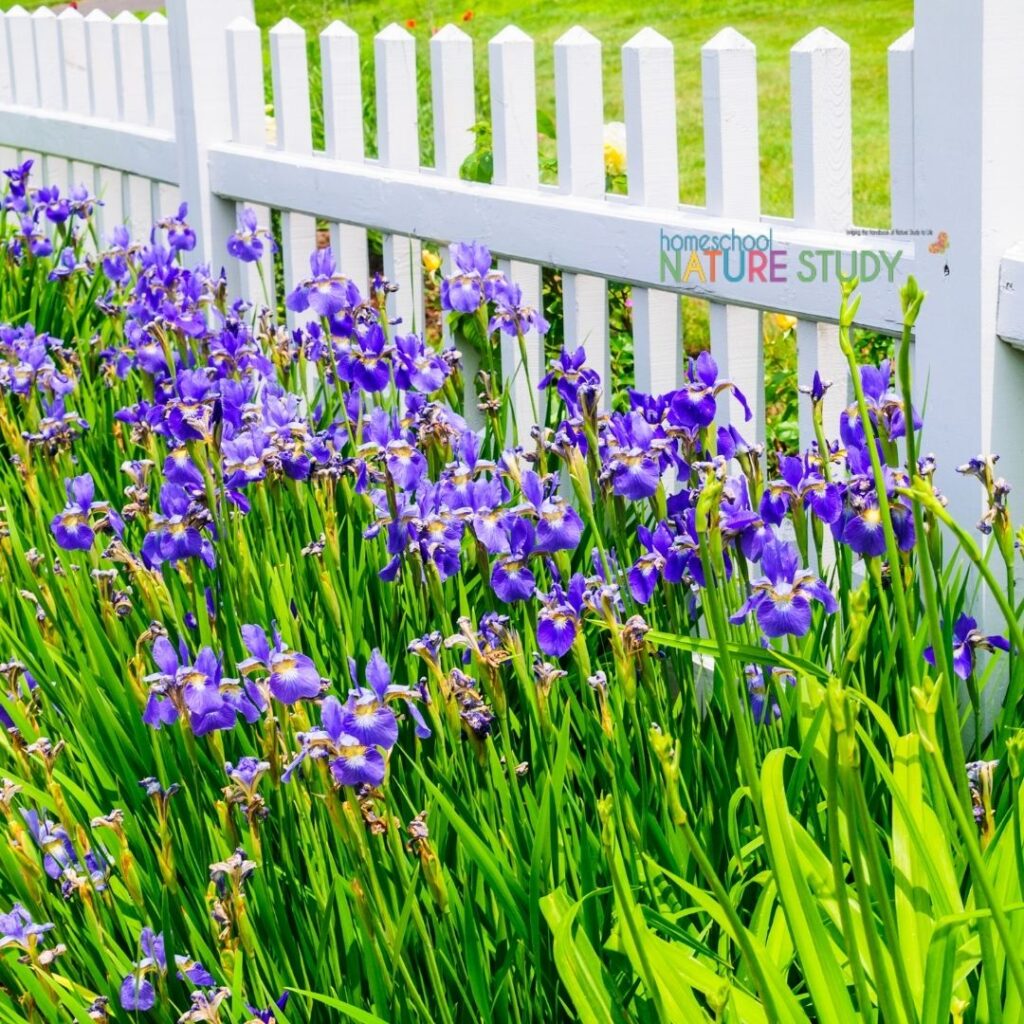 Charlotte Mason – Simple Nature Study Ideas for Wildflowers
My children benefited from Miss Mason's simple and consistent approach to learning. We didn't waste time learning things for a test, but were encouraged to explore and observe the natural world right outside our doorstep.
I would like to offer you the road map to learning about wildflowers in a "Charlotte Mason" way by giving you a short list that summarizes her ideas found in Volume One on page 51 under the subheading of "Flowers and Trees".
Elements of a Wildflowers Nature Study
Your child should be able to:
Describe the shape, size, and placement of the leaves.
Note whether there is a single blossom or a head of flowers.
Observe the flower and its habitat so well that it can be recognized in any location in the future.
Use a field guide to learn about the wildflower (with help from a parent if needed).
Collect, press, and make a record of the flower's habitat and location. ***
Optional: Make a watercolor of the flower or the whole plant.
*** It's important to note that we shouldn't be picking flowers in great numbers. Many wildflowers do not last long once picked and therefore are wasted if not going straight into a flower press. Here is Anna Botsford Comstock's advice on picking wildflowers from the Handbook of Nature Study:
"Some flowers are so abundant that they can be picked in moderation if the roots are not disturbed, if plenty of flowers are left for seed, and if the plant itself is not taken with the flower….Everyone should have the privilege of enjoying the natural beauty of the countryside. Such enjoyment is impossible if a relatively small number of people insist upon picking and destroying native plants for their own selfish interests."

HNS page 460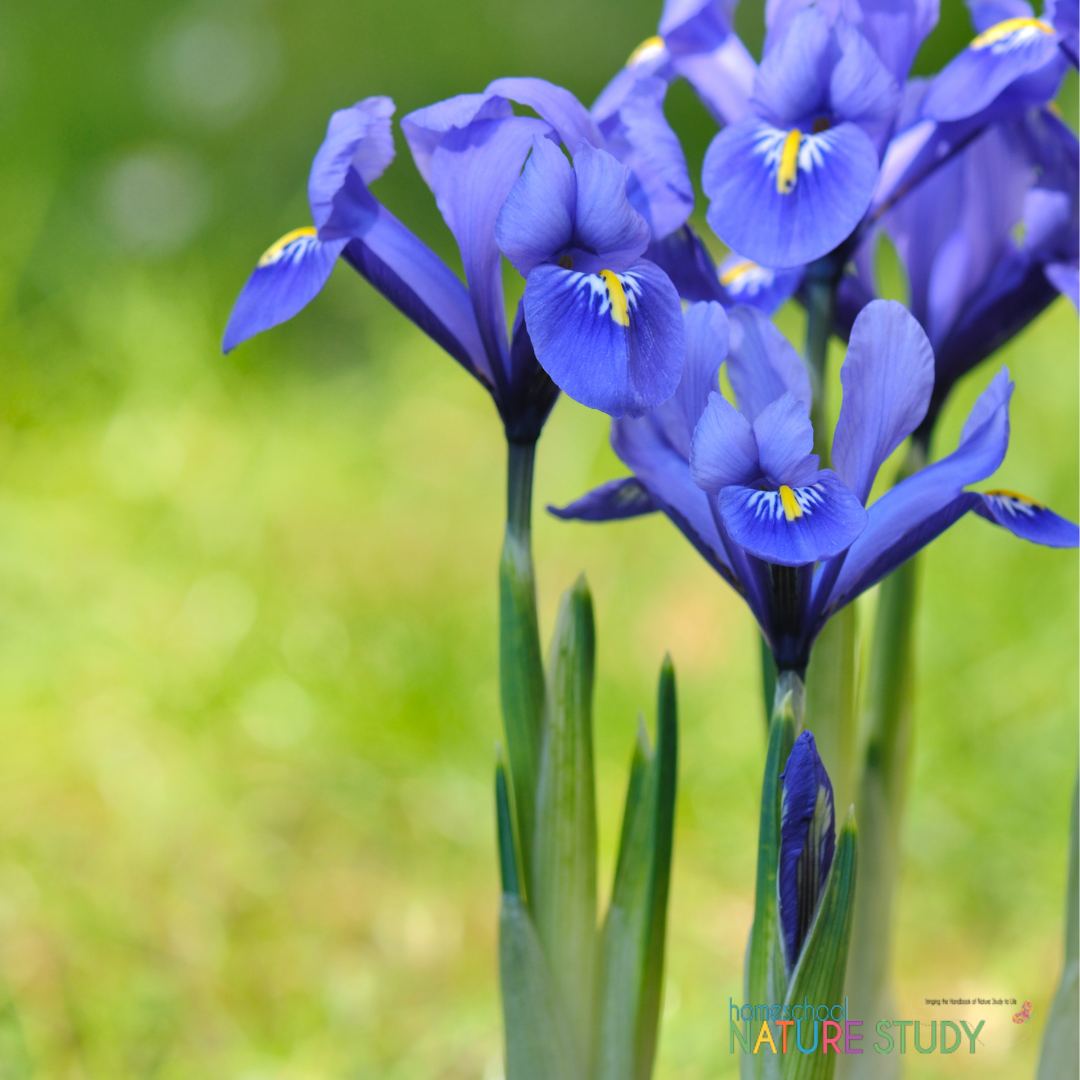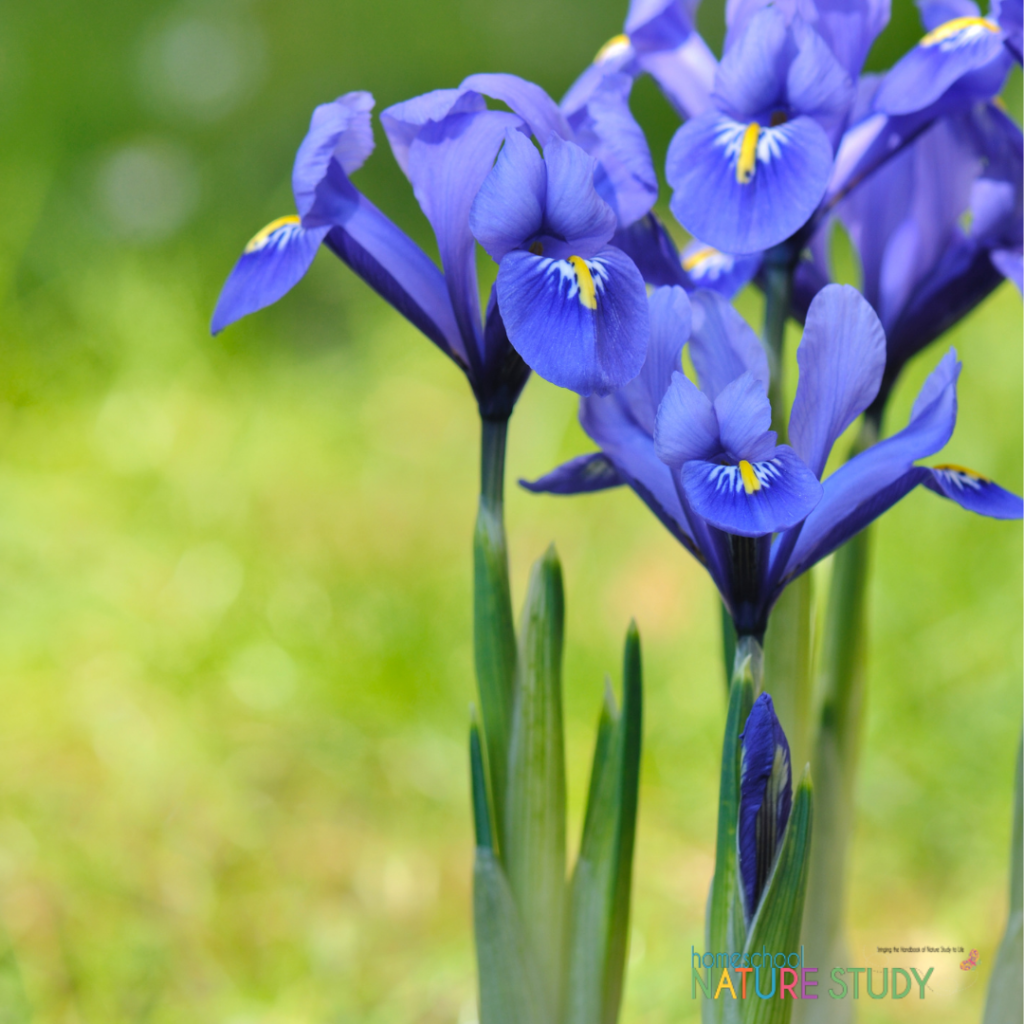 More Wildflowers Nature Study Ideas for Your Homeschool
If you'd like help in getting started with a wildflower study, I have some thorough posts with some ideas for your family: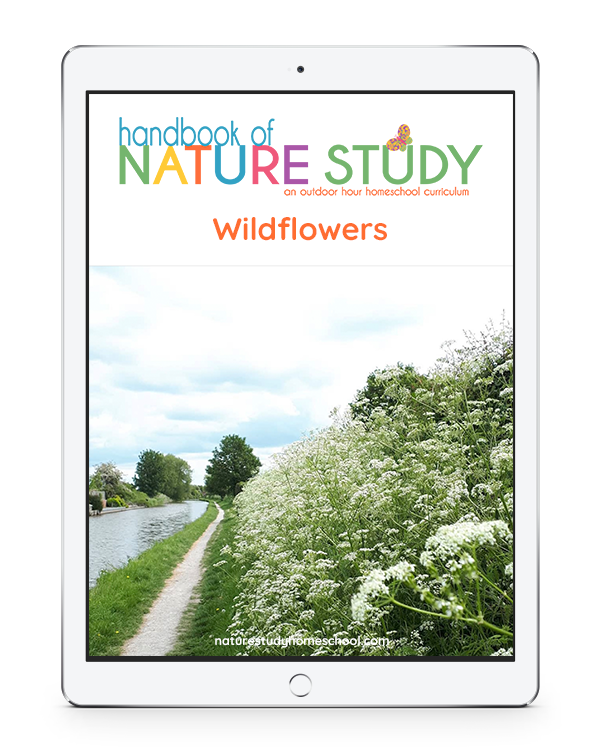 There are three sets wildflower curriculum available in Homeschool Nature Study membership!
Be inspired. Be encouraged. Get outdoors!