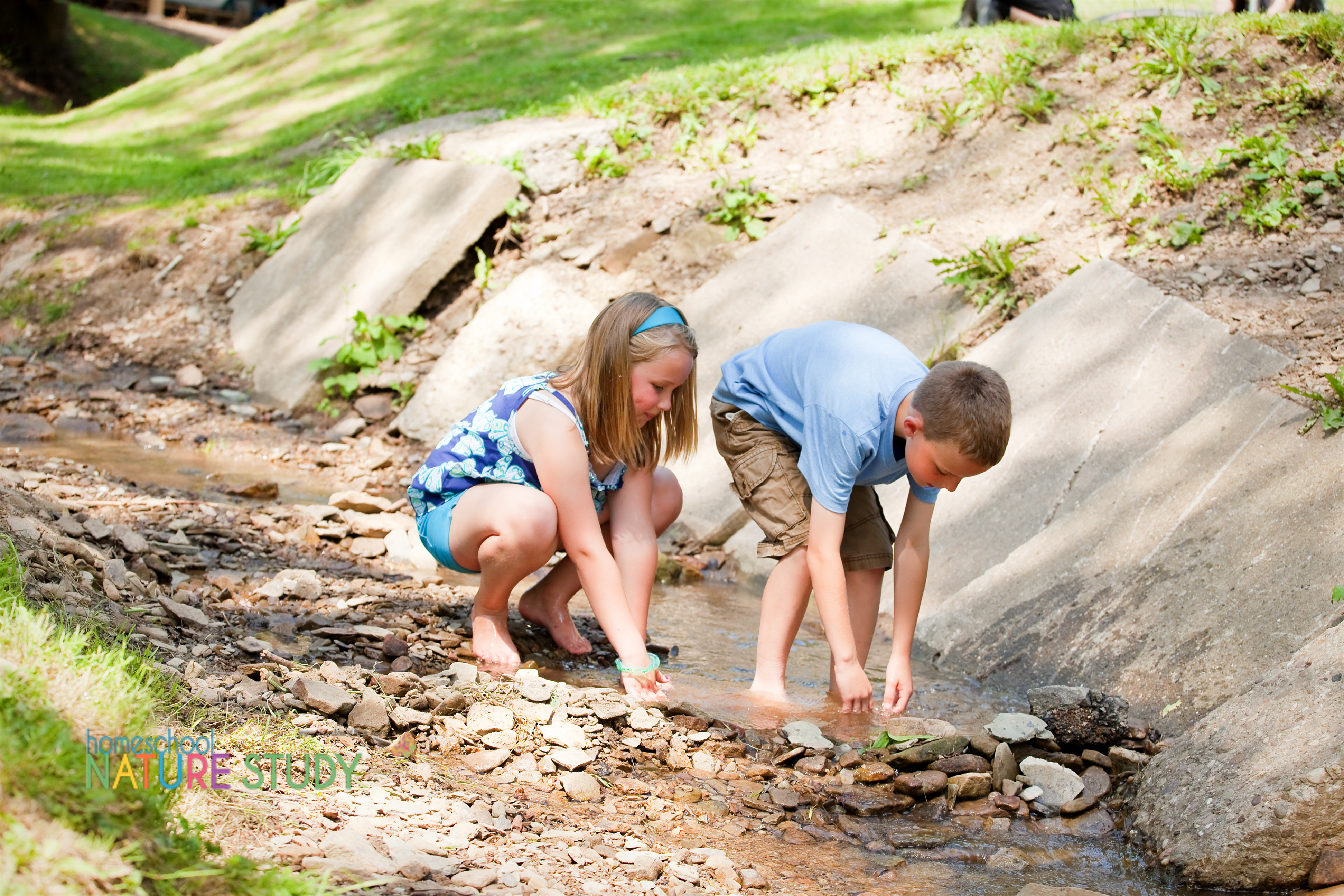 Just how do you enjoy a Charlotte Mason nature study for your homeschool? Let's look at some advice from Charlotte Mason herself and apply it in a simple way to our own outdoor times.
Charlotte Mason Nature Study for Your Homeschool
All quotes are from Charlotte Mason (modern English), volume 3
"One afternoon a week, the students in our 'Practicing School' [taught by the student teachers at Charlotte Mason's teacher's college] go for a 'nature walk' with their teacher. They notice things by themselves, and the teacher tells them the name or gives other information only if they ask for it."

"The teachers are careful not to turn these nature walks into an opportunity to give science lessons, because they want the children's attention to be focused on their own observations."

"They're allowed to notice things with very little direction from the teacher. By doing this, children accumulate a good collection of 'common knowledge.' "

-Charlotte Mason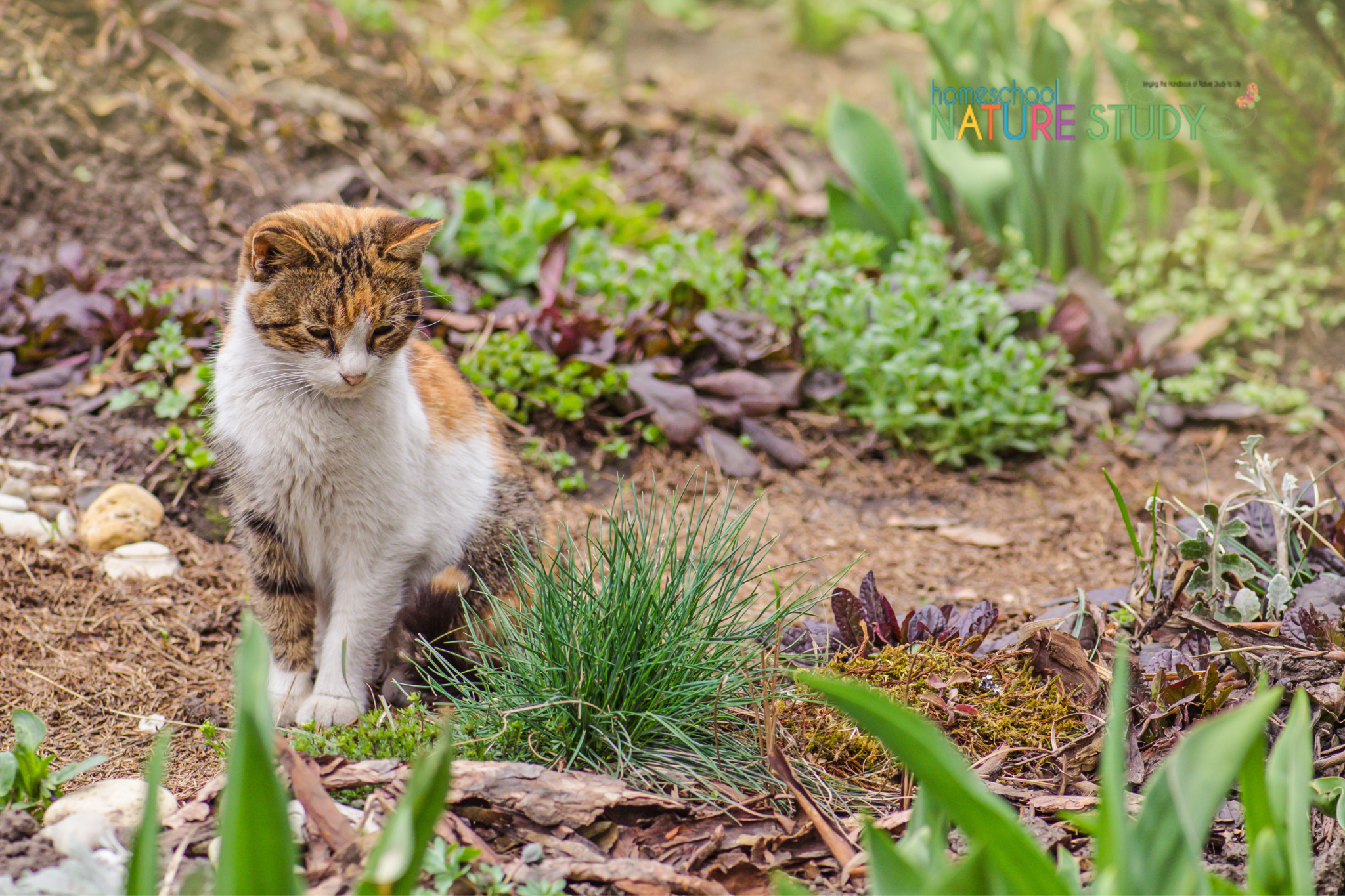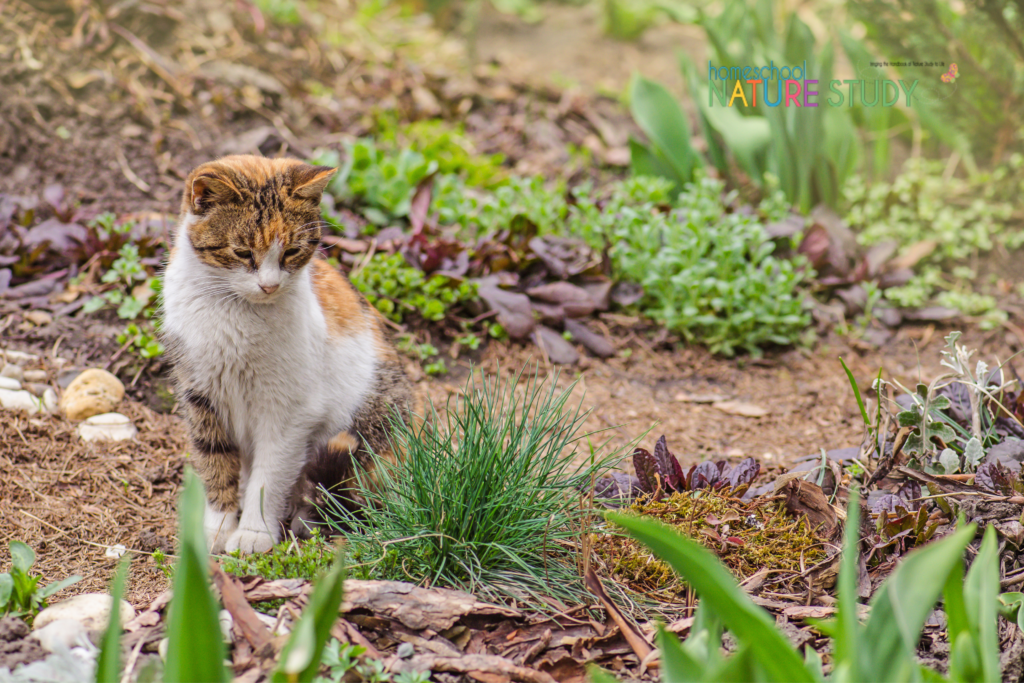 "Even more important, students learn to know and take pleasure in objects from nature like they do in the familiar faces of friends."

-Charlotte Mason
Nature Study in Your Own Backyard
I have certainly given my share of "science lessons" during our nature walks and nature time. I am getting better about letting the children direct me to what they are curious about. I see the wisdom in allowing them to explore and learn in a way that makes sense to them, but I can be available to assist them with questions they might have. I am pretty comfortable with telling them that I don't know the answer to their question and then find someone or some resource that does have the answer.
"The nature walk shouldn't be used as a chance to dispense miscellaneous tidbits of scientific facts."

-Charlotte Mason
These principles are the same whether your nature study takes place in your backyard, on the trail, or during some other nature study outing. As the parent, you set the mood. If you quietly observe your children, you will see what they are drawn to learn more about without much effort.
Try it the next time you are having your outdoor time.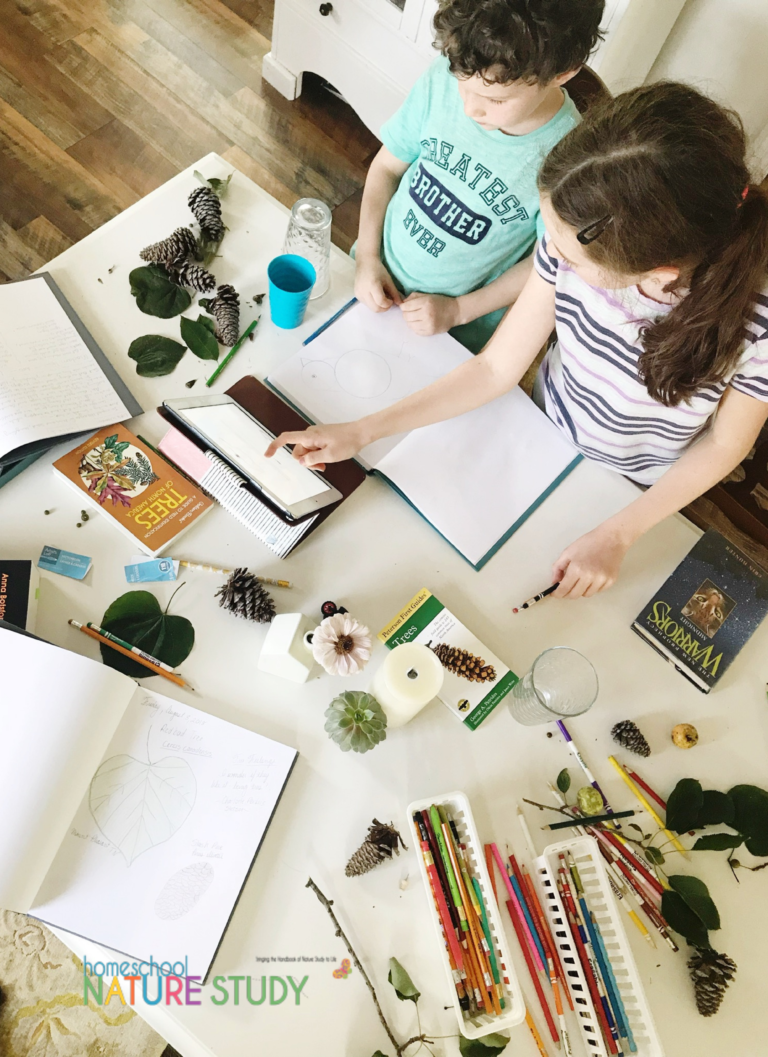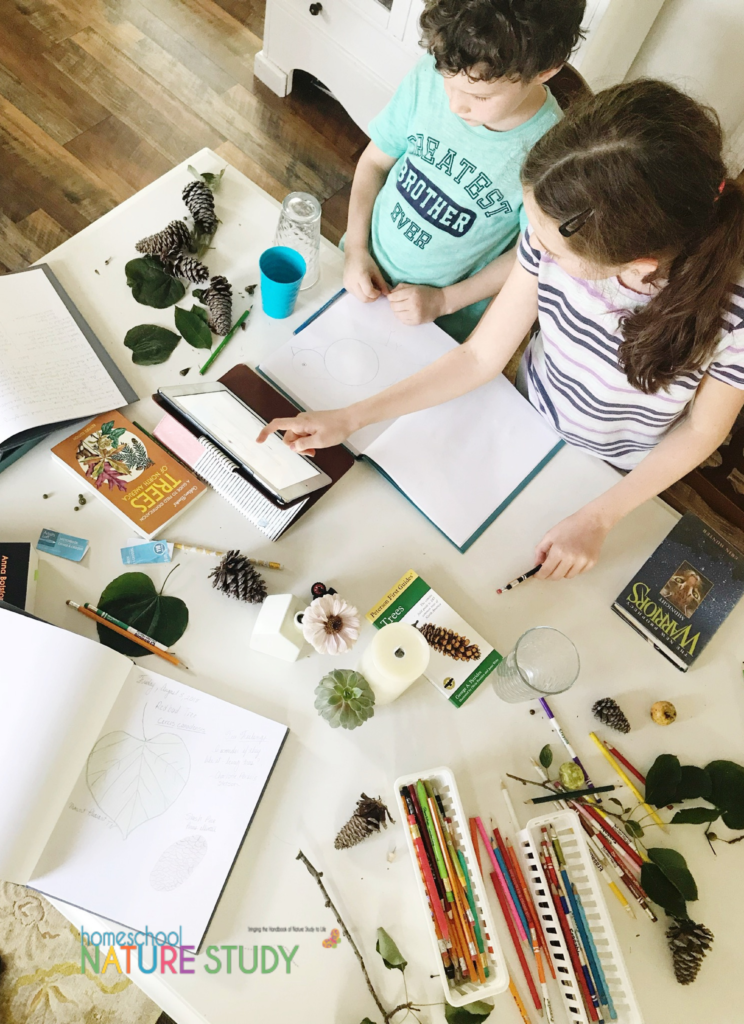 Charlotte Mason Style Exam Questions for Homeschool High School
Several of the courses included in Homeschool Nature Study membership include Charlotte Mason style exam questions for advanced students. Author Barb McCoy says, "This series has proved to be a huge success in our family, helping to bring nature study up to a level for my teens. Also, I saw families with large age ranges of children completing the challenges together, each on their own level and enjoying it."
You can feel free to pick and choose which questions you will give your homeschool high school student according to their interest and abilities.
You can successfully continue nature study with your teenagers. They may need some encouragement to make the study their own by adjusting your subjects, your methods of follow-up, and your attitude towards what nature study should look like.
More Resources for Charlotte Mason Nature Study Time
Besides our free Getting Started in the Outdoor Hour Challenges download, we invite you to enjoy these wonderful nature resources.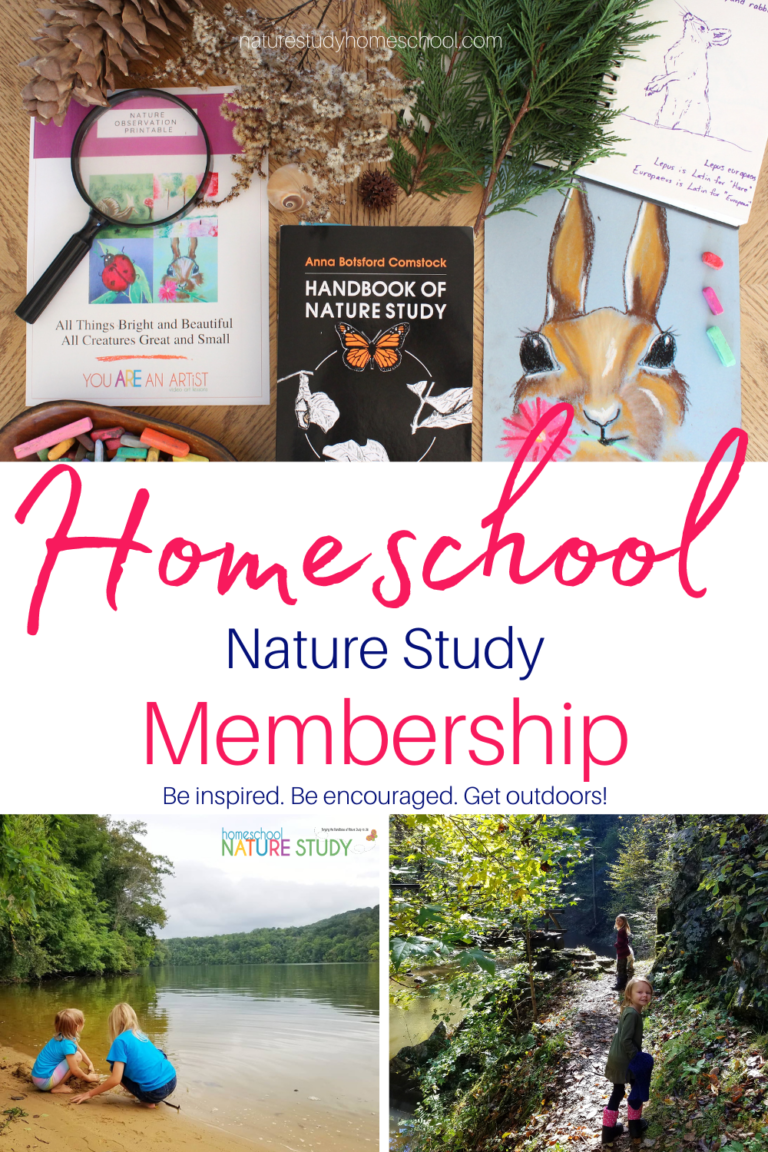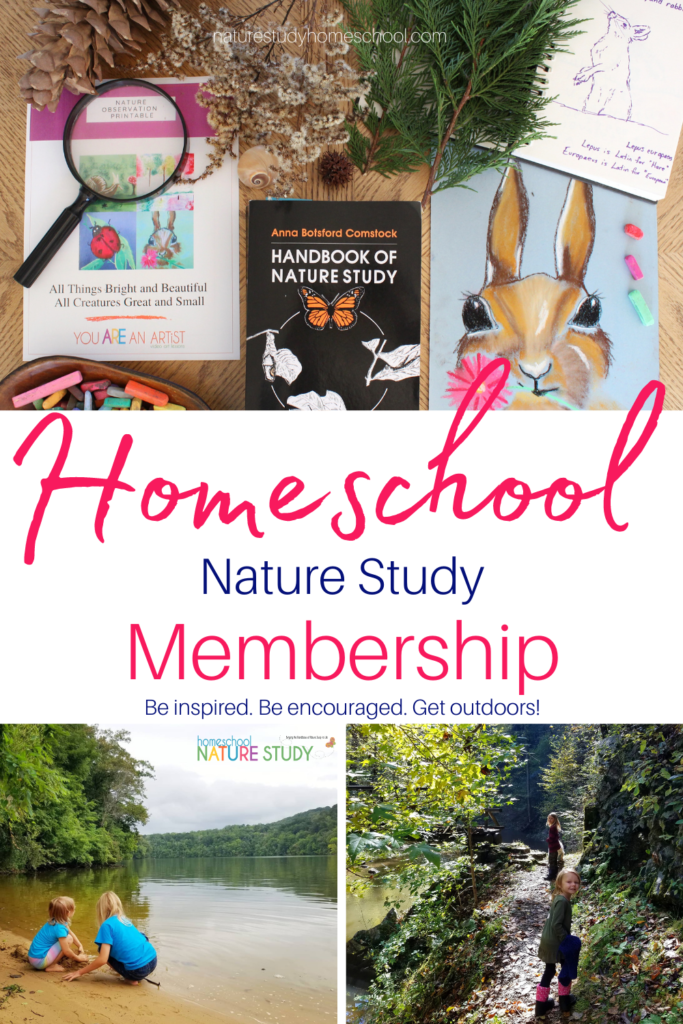 Join The Homeschool Nature Study Membership for Year Round Support
You will find hundreds of Charlotte Mason style homeschool nature studies plus all the Outdoor Hour Challenges in our Homeschool Nature Study membership. There are 25+ continuing courses with matching Outdoor Hour curriculum that will bring the Handbook of Nature Study to life in your homeschool! In addition, there is an interactive monthly calendar with daily nature study prompt – all at your fingertips!