Why are we spending time in nature study? Is nature study old-fashioned for your homeschool? Do we really need to expose our children to this type of learning in our modern age, where everything is at our fingertips as far as finding answers to anything we want to know in books or on the internet?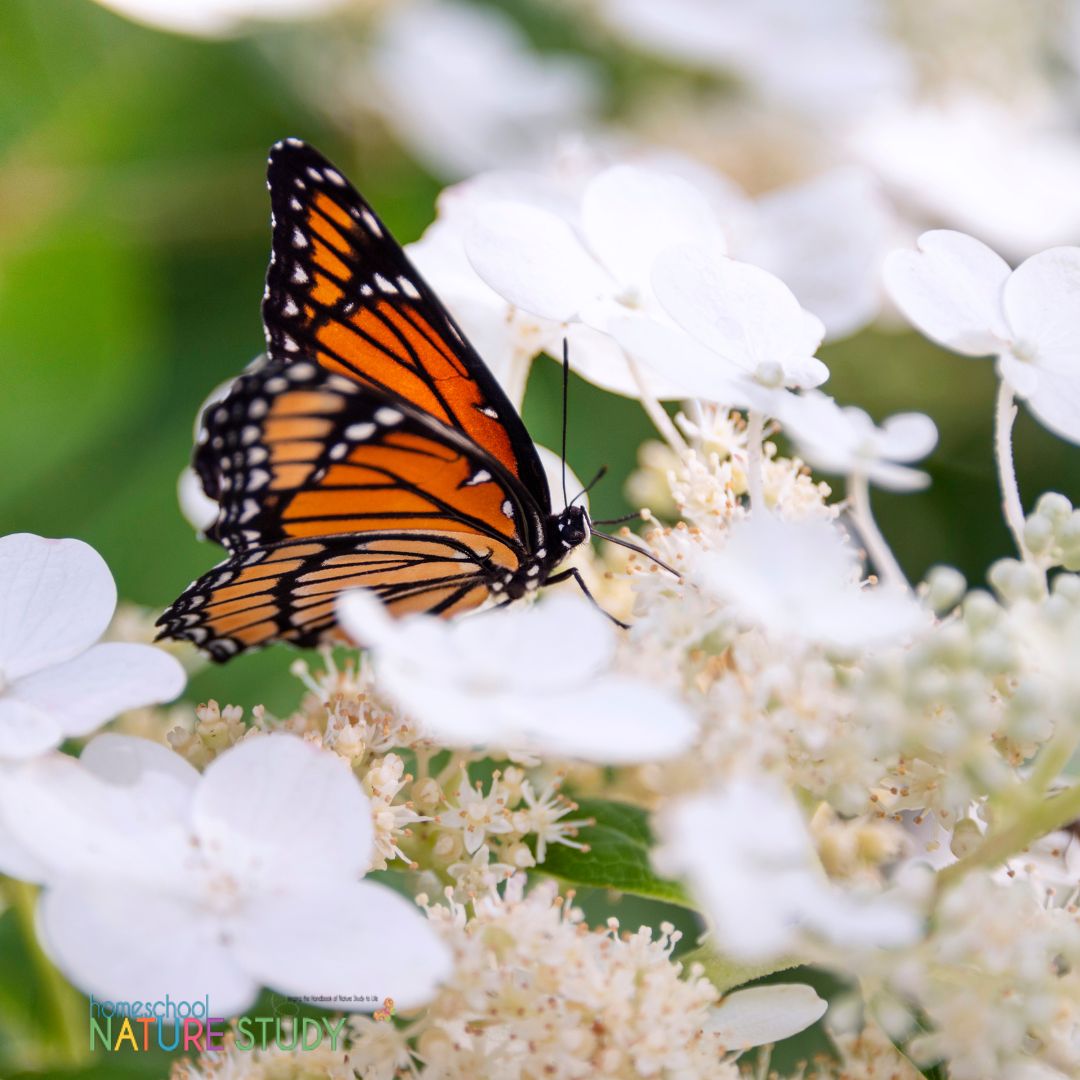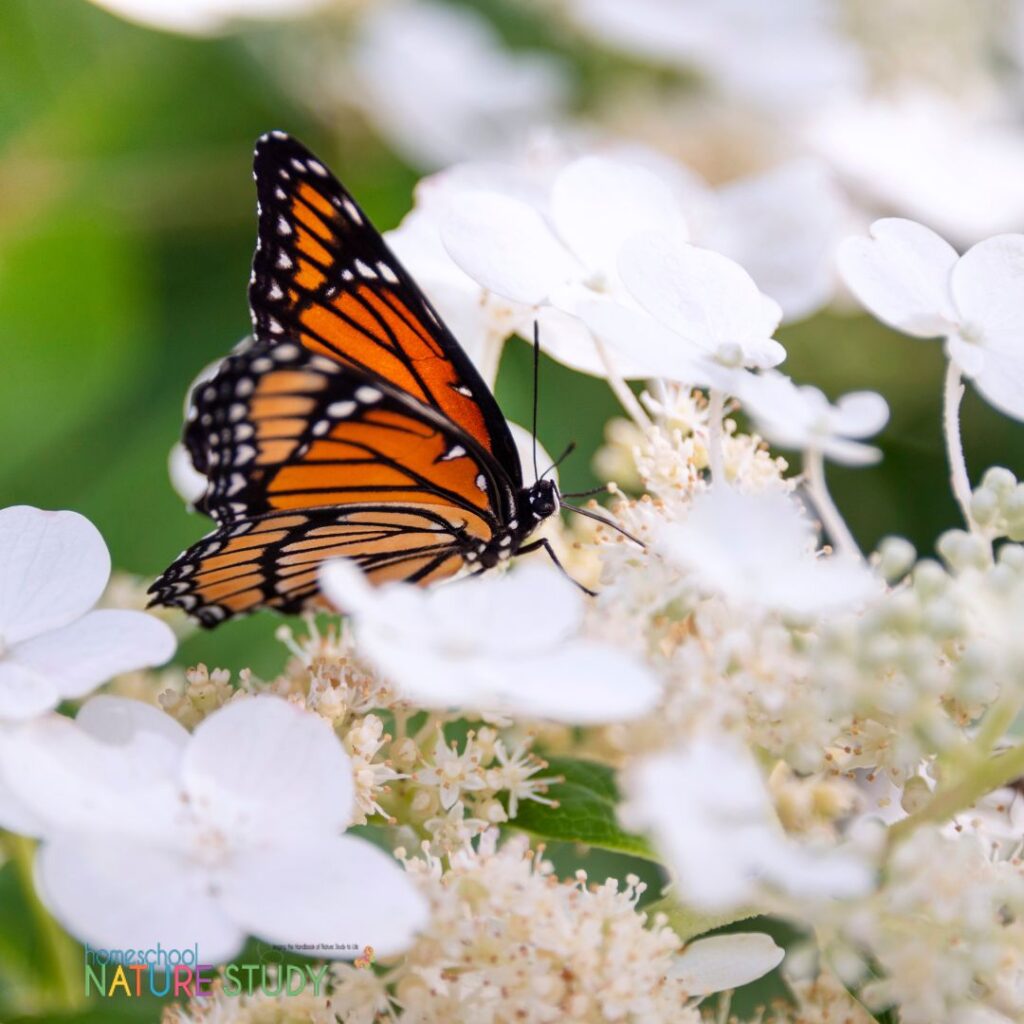 Is Nature Study Old-Fashioned for Your Homeschool?
I think outdoor time and nature study are as fundamental to good learning as you can find. Charlotte Mason agrees.
"And this is exactly what a child should be doing for the first few years. He should be getting familiar with the real things in his own environment. Some day he will read about things he can't see; how will he conceive of them without the knowledge of common objects in his experience to relate them to? Some day he will reflect contemplate, reason. What will he have to think about without a file of knowledge collected and stored in his memory?"
Charlotte Mason, volume 1 page 66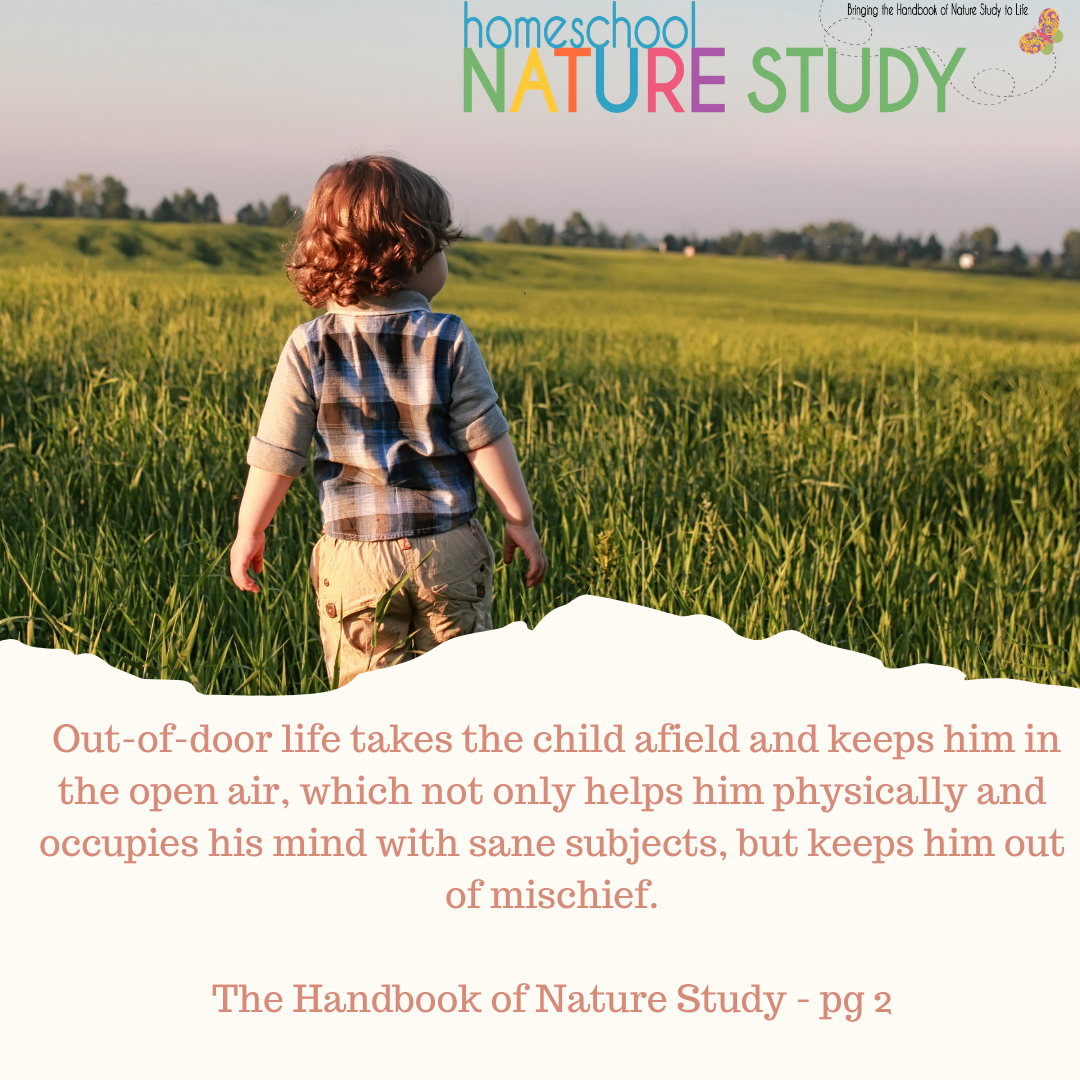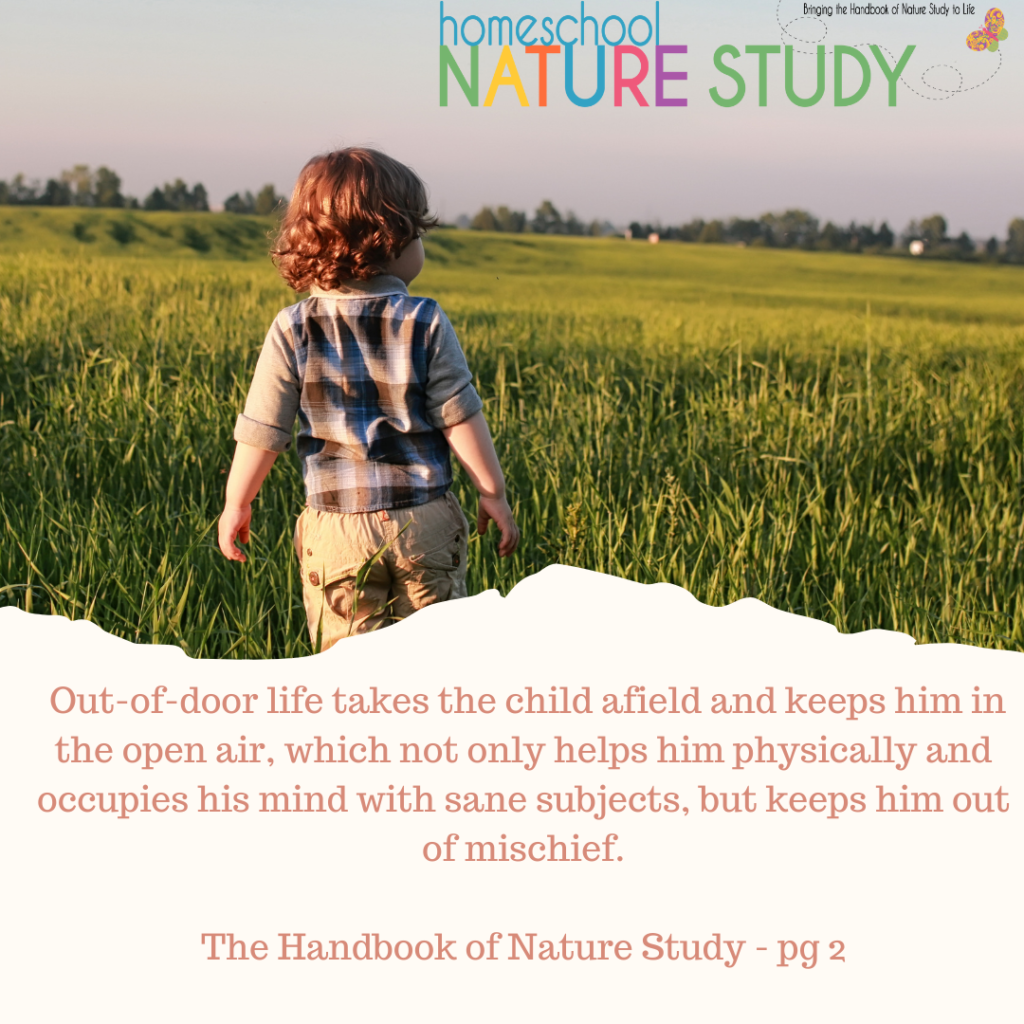 The Benefits of Nature Study in Your Homeschool
Is nature study old-fashioned? Nature study is foundational and fundamental to learning. Here you will find more encouragement to include nature study in your homeschool days.
Homeschool Nature Study in Your Own Yard: Learn What is Closest – In your own backyard, your children will learn to observe, to write about their experiences, to draw their treasures, to be patient, to imagine, and to explore. You don't need a special textbook or kit to get started.
5 Getting Started Tips for Nature Study – Nature study should be something that doesn't seem like work. Allow the child to soak in the nature study opportunities that come your way. 
Creating a Nature Study Atmosphere: Start with Your Attitude – Creating a homeschool nature study atmosphere does not need to be difficult, dirty, or uncomfortable. In fact, the best nature study is done without much effort and is guided by your child's interest in topics that come along.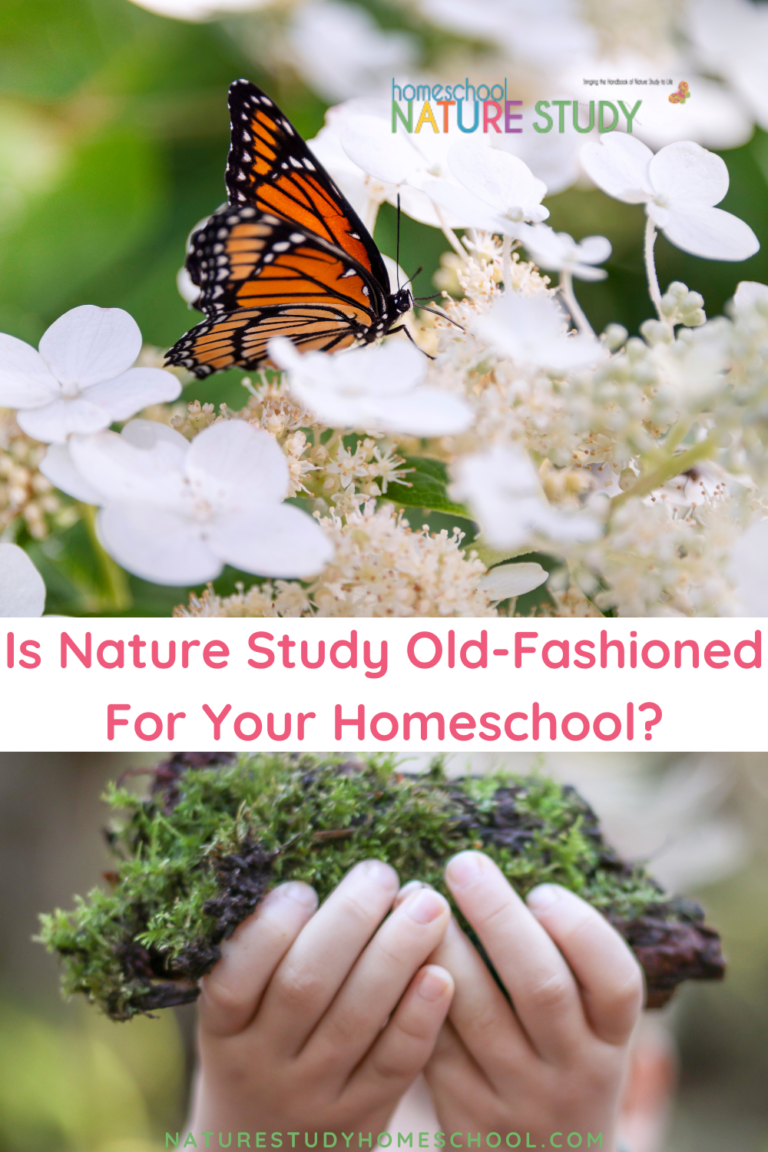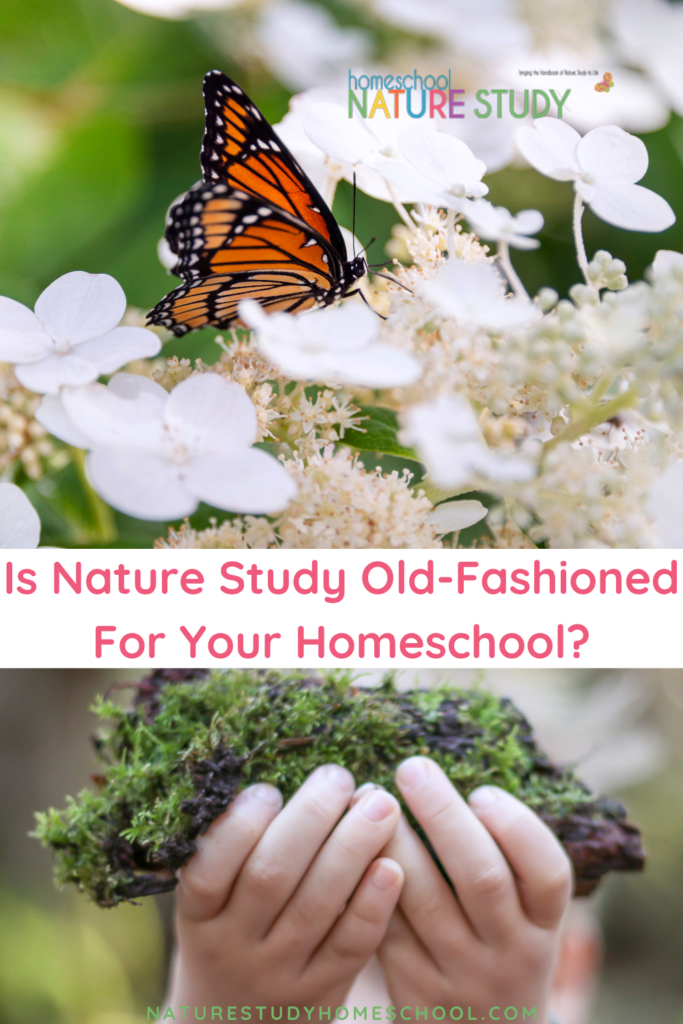 More Favorite Tips for Encouragement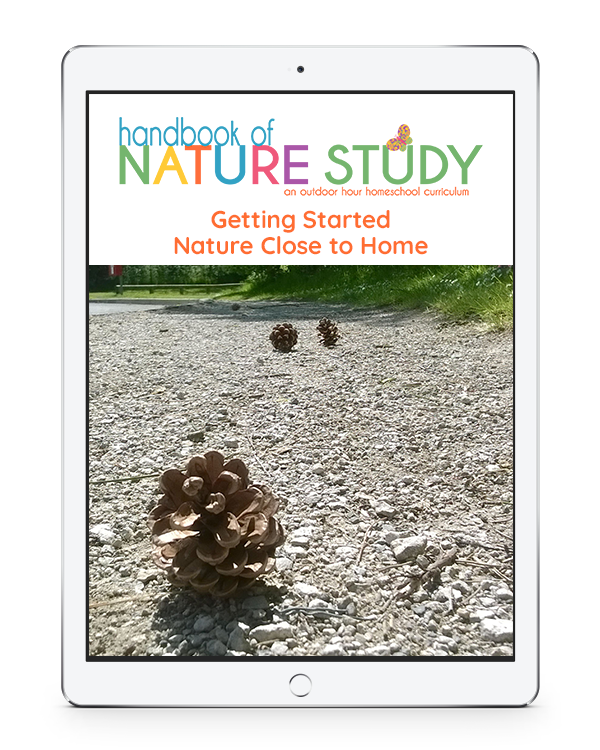 Let us help you get started! You will find our FREE Getting Started Outdoor Hour Challenges Guide HERE.
You can use the ideas in those challenges to get started with a simple nature study time with your children. You can use each challenge as many times as you want.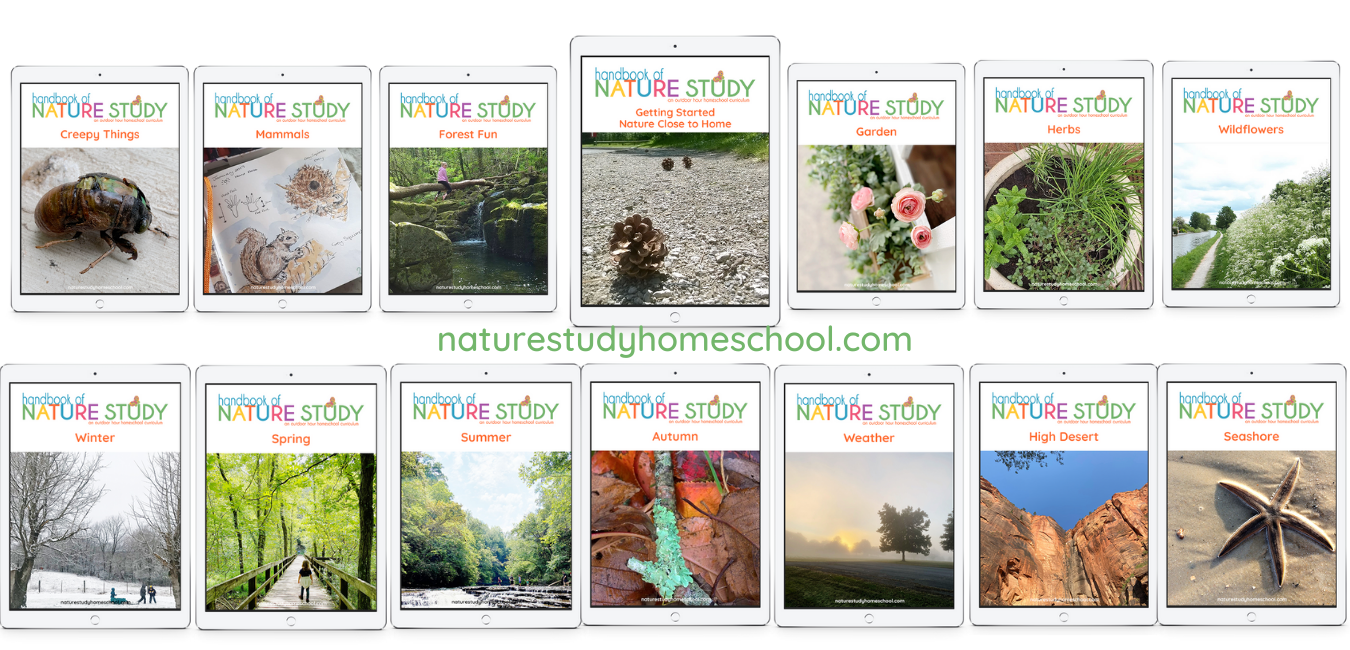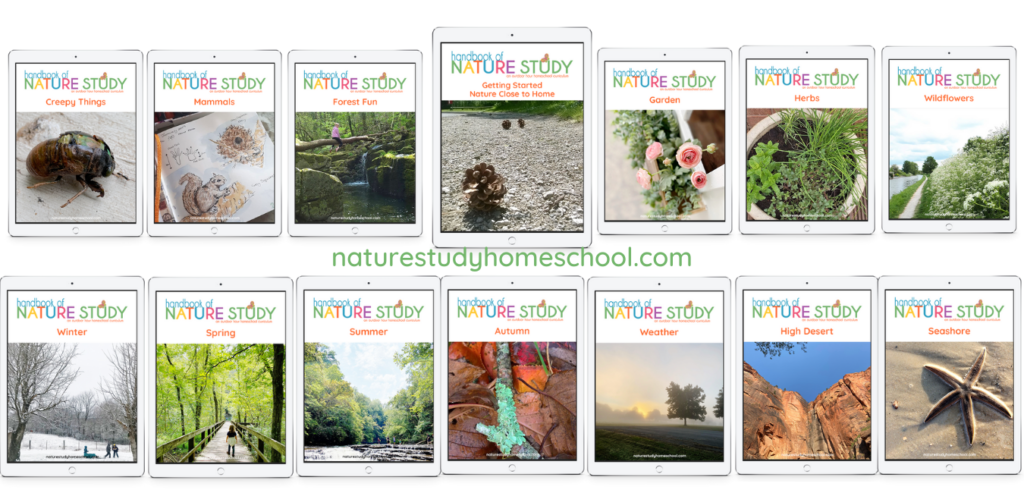 Outdoor Hour Challenges for Your Homeschool
To get each Friday's homeschool nature study Outdoor Hour Challenge and for access to a continuing series of new nature studies, join us in Homeschool Nature Study Membership. You will have everything you need to bring the Handbook of Nature Study to life in your homeschool.
With membership, you will have access to Outdoor Hour Challenges curriculum and resources to enrich your homeschool.
Be inspired! Be encouraged! Get outdoors!
by Barb, July 2008