Garden Printables and Newsletters
Resources in the Archives for a Garden Nature Study Plan
I don't know about you, but I'm anxious to get my garden going this year. With so much time spent indoors sheltering in place, I'm ready to be out in the garden now that the sun is out and the temperatures are warming up.
I always looked for opportunities to involve my children in the garden and to spark some questions in relation to the activities we were doing together. Learning about seeds and plants isn't the only thing you can include in your gardening time!
Look for birds that may come to visit, insects hiding in the garden, and perhaps even reptiles or amphibians that may be sheltering there.
If you need some ideas to get started or some printable notebook pages to fill in after your garden time, don't forget about the resources in the Ultimate Naturalist Library.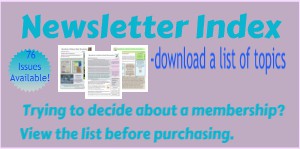 Newsletters with Garden Themes:
July 2011 – Sunflower study and notebook page.
September 2011 – Autumn weed study grid. Weed notebook page.
August 2012 – August Garden study grid. Know Your Own Backyard – August Garden notebook page.
May 2013 – Garden Flowers study grid. Flower notebook page. Crop Plants grid study.
June 2013 – Wildflower Study notebook page. Dandelion and aster study ideas. Wildflower and Weed study grid.
October 2013 – Pumpkin Farm notebook page.
May 2014 – Gardening with children ideas. Seasonal Garden Notes notebook page. Garden flowers notebook page and grid study.
September 2014 – Fall flower study ideas. How to dissect a flower.
March 2015 – Poppy coloring page.
June 2015 – Nature study ideas for herbs. Herb Study notebook page. Herb coloring page. Salvia coloring page.
July 2015 – Geranium notebook page.
April 2016 – Garden seeds projects. Garden Seed notebook page. Garden nature study ideas.
May 2016 – Wildflower Study notebook page. Wildflower and Weed study grid.
April 2017 – Trillium notebook page. Wildflower nature study ideas.
May 2017 – 3 Seed Container project. Gardening with kids ideas.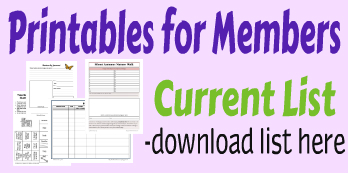 Printables:
Berry and Shrub Notebook Page Set
Farmers Market Scavenger Hunt Printable
Flowers Up Close Printable Grid and Journal
Flower Dissection Notebook Page from Handbook of Nature Study
Garden Notebook Page Set 1: morning glories, marigolds, lilacs, caterpillars, and cabbage whites.
Garden Notebook Page Set 2: cucumbers, kale, cherries, gourds, squash
Garden Seeds Study Notebook Pages
Nyctinasty Notebook Page
Rosemary Herb Study Notebook Page
Seasonal Garden Notes Notebook Page
Seed Comparison Project Notebook Page
Shrub Notebook Page
Advanced Shrub Notebook Page
Shrub Study grid notebook
State Flower Notebook Page
Watermelon Study notebook page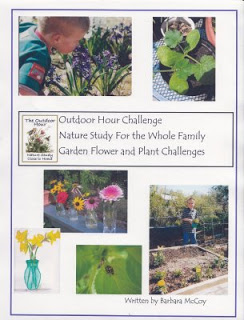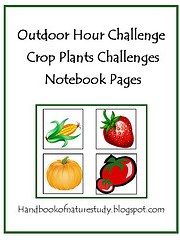 Ebooks:
Garden Flowers and Plants ebook – Topics include: seeds, flower parts, flower pressing, drawing flowers, leaf parts, pollen, seed germination, and weeds.
Crop Plants Notebook Pages ebook – Topics include: clover, bean, corn, cotton, strawberries, pumpkins, and tomatoes.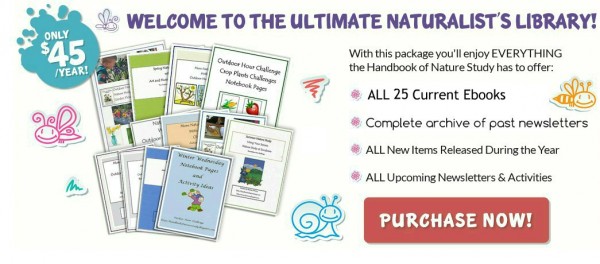 If you would like access to all of the resources listed above, as well the abundance of downloadable products available, you can purchase an Ultimate Naturalist Library membership here on the Handbook of Nature Study.
Use the discount code
INITTOGETHER

to get $10 off the Ultimate Naturalist Library membership.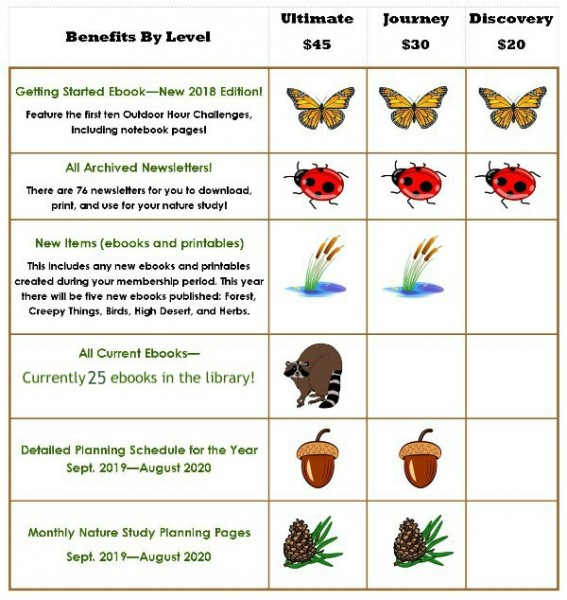 Your membership will be valid for one year from the date of purchase and will give you access to every single resource available now and those that will be added to the Library during your membership year!