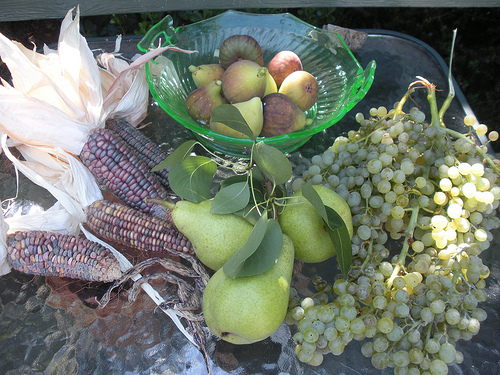 Garden Sampler – September 7, 2011
This is it….the 1000th post on this blog! Can you believe it???
I know that this blog has brought some great things into my life…people, experiences, and inspiration. I will just say thank you to all of my readers for all you have done to encourage our family since I started this blog in May 2009. I am so glad that I decided to start this blog and share our nature study adventures. The far-reaching affects of this decision are immeasurable.
Now for a garden update!
I was thinking that I have not done any garden updates for a very long time. My vegetable garden this year has been a huge disappointment and I know from talking to other gardeners in my local area that they have experienced the same thing in their home gardens. The daytime weather, the nighttime lower than average temperatures, and the long spring and extra rains made our gardens very confused. The tomatoes are all green still and the rest just never produced. The one thing we have had in abundance is green beans…those are plentiful.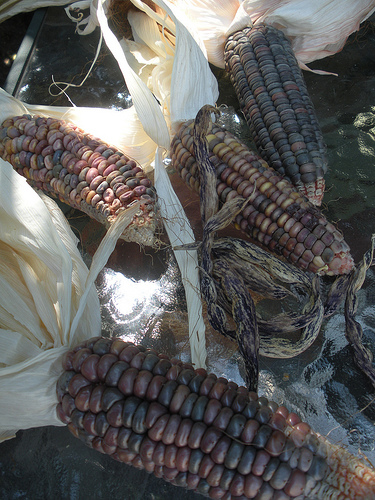 Our Three Sisters Garden started off great but the pumpkins never really did anything but grow vines, the beans have been scrawny, and the corn has been okay. The colors are pretty anyway. I have pulled up the pumpkins and left the rest for a bit.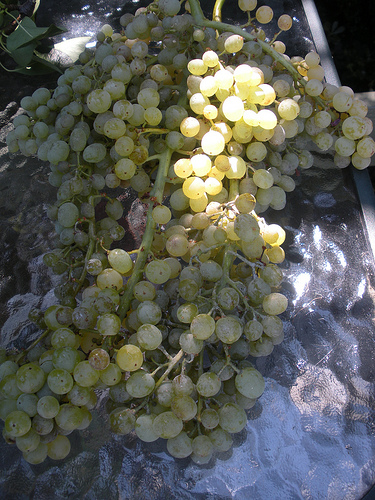 We have had some success in other areas. The grapes this year are abundant even if the grapes are sort of on the small side. Tasty and sweet….yummy and enough to share with family and friends.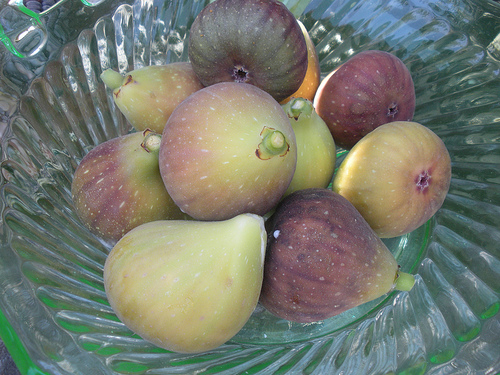 The figs are on a second crop! Too bad I am not a big fan of figs but I pick and share with those in my life that adore them. They say they are delicious.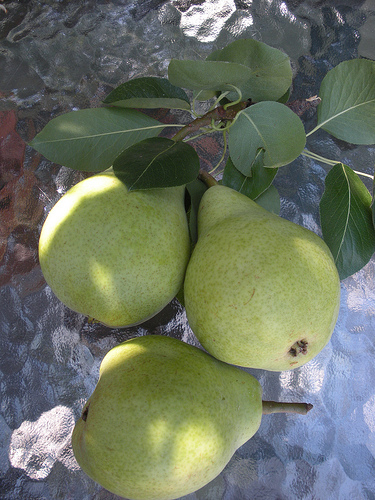 Our pear tree has done well this year and I went ahead and harvested our crop today. I usually wait until it is too late and they get ripe on the tree and fall on the ground before I get one of the boys to climb the ladder to pick them. This year we have enough to share. We also have our own pears for the pear challenge in the new More Nature Study ebook series. 🙂
We had ONE plum on our tree…usually we are up to our ears in plums but we had snow on the blossoms and I guess that ruined the crop. There is always next year.
The walnuts are being eaten by the squirrels….what a mess under the tree! I may be able to harvest a few pounds of nuts for our pantry.
So there you have it…my 1000th post and a tour of my garden. See you in my 1001st post soon.



Jami's Tuesday Garden Party meme is open from Tuesday to Thursday so there is still time for you to jump in and participate!