This post is part of our on-going series of Year-Long Tree Studies, Spring Challenge. You can see our previous studies here: Autumn and Winter.  If you haven't started your own family's Year-Long Tree Study, I encourage you to jump in now and start with a spring observation. I guarantee you will learn a lot!
"A person who has not had an intimate, friendly acquaintance with some special tree has missed something from life."
Anna Botsford Comstock, A Study of a Tree
It has been with eagerness that we watched our white birch tree for signs of new leaves. This past week they seemed to appear overnight, gracefully blowing in the breezes that have come in the afternoon hours. Here is a video (you may need to click over to the blog to view it) that shows how the limbs are so fluid and dance in the wind. It isn't very long…about half a minute.
We decided to focus on the limbs of the tree and see how they make that movement in the wind. It might have something to do with the shape and arrangement of the limbs. The limbs bend down towards the ground and are not stiff like the oak tree growing just a few feet away.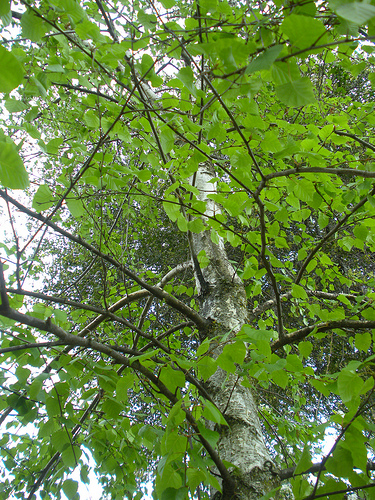 They sort of spiral up the trunk….isn't it pretty?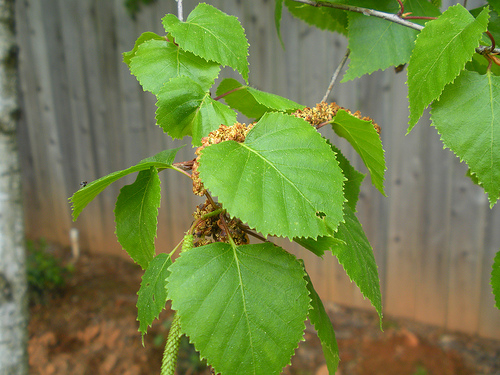 It could have something to do with the leaves as well so we took a look at the arrangement and shape as part of our spring study. The leaves point down and the petiole is long and slender. The leaves catch the slightest breeze just like the sail on a sailboat. They shake and sway and remind me of Robert Frost's poem, Birches. We decided to include a part of the poem in our nature journal.
I'd like to go by climbing a birch tree,

And climb black branches up a snow-white trunk

Toward heaven, till the tree could bear no more,

But dipped its top and set me down again.

That would be good both going and coming back.

One could do worse than be a swinger of birches.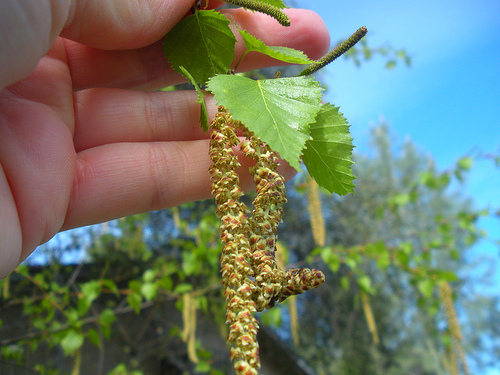 "Catkins form on the trees in summer, remaining tight, smooth, and closed throughout the winter. They begin to expand in early spring, with most flowering before the leaves appear, or at least before the leaves get too large. As catkins rely on wind to spread their pollen, this arrangement prevents the leaves from interfering with fertilization. After the female flowers are fertilized, the male catkins wither and drop."
Read more at Suite101: Catkins in Spring.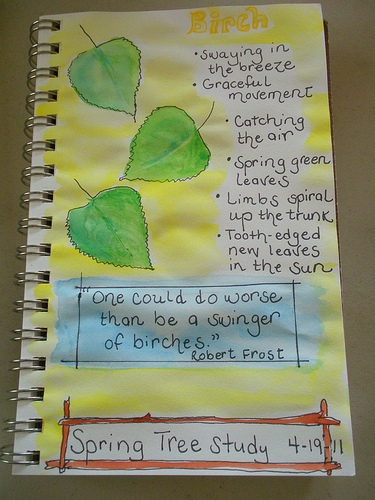 So another season is beginning for our tree and we will look forward to observing it closely as the days tick by. There is always something new to learn and think about in this great nature study project.