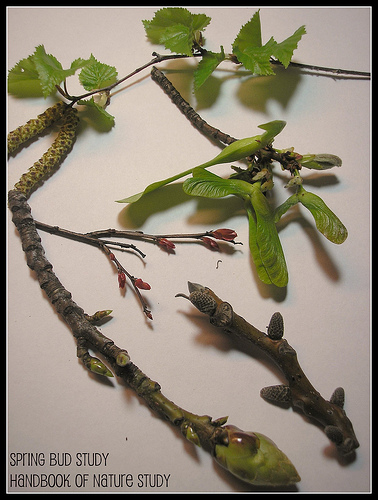 We still have plenty of tree buds to use in our nature study this week as part of the More Nature Study Book 3 study of Buds, Catkins, and Blossoms assignment. We went out after dinner last night to observe and gather some specimens for our study. Can I just say that we were intrigued with the variety we have right in our own backyard?
Mr. B and I both sketched buds into our nature journal. There has to be no better way to really see what a bud looks like than to try to sketch it in detail. Picking the correct color and seeing the different ways that buds are shaped lead to really truly *seeing* the subject.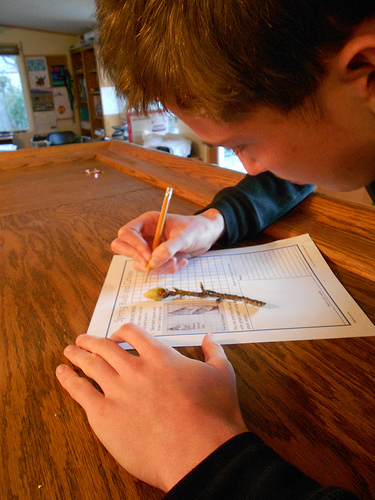 Advanced Study Notebook Page from More Nature Study Book 3
Mr. B used the advanced notebook page from the ebook to try his hand at sketching an enlarged bud using the grid paper. He thought this was hard…..I think he just needs a little practice.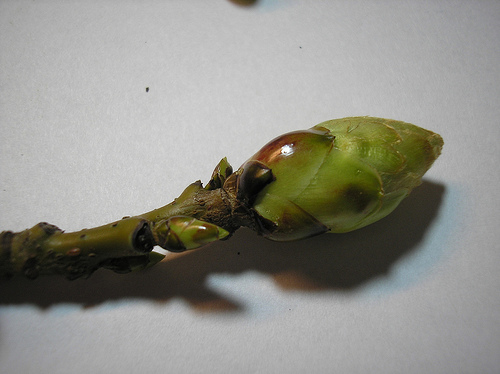 Sweet Gum Tree Bud
What a glorious bud he chose to sketch! This is the sweet gum tree bud…it looks like it is ready to burst open at any moment. We placed it in a glass of water to see if we could get it to open up in our window sill.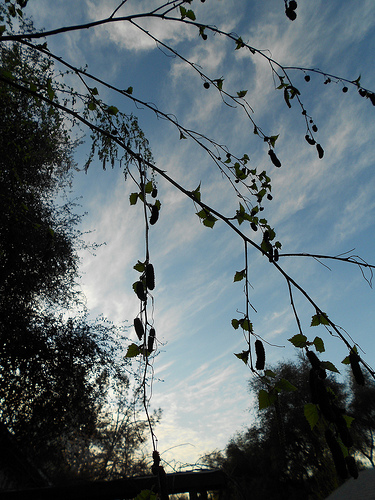 The vertical twig hanging down has our string on it…still no leaves.
We also observed the birch catkins we have on our backyard tree. This was the same tree we used in our twig study and we found the branch with the string marker. Not much of a change yet so we will continue to watch our twig as the season progresses.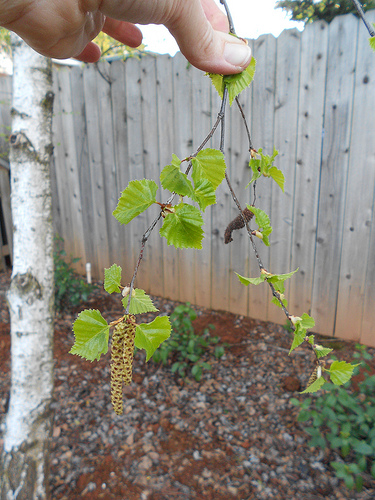 New leaves on this twig of the birch tree and some catkins too.
Currently there are no tree blossoms in our yard. The plum is done and the pear and apple are not yet blossoming. We found a few more interesting things to gather and bring inside for our bud study.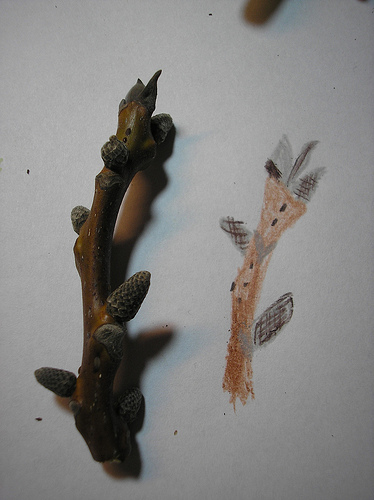 Walnut Tree Twig with Buds
The most interesting thing from our study is the walnut tree twig with its unusual buds…both color and shape. We had never taken the time to really examine the walnut tree bud before so it was a surprise. It was a fun exercise to try to get the sketch right in my journal. It helps to know a little bit about twig anatomy so you notice all the important parts like the leaf scars and the lenticels.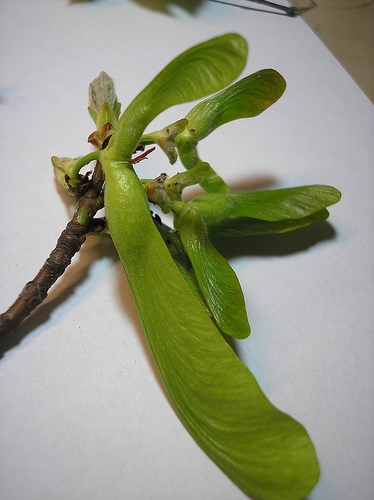 Silver Maple Buds and Key
The maple tree buds are all burst open and you can see the keys in the image above. If you are interested in doing your own Spring Maple Tree Study, you can look back to a previous study we had here on this blog. You may wish to use the free printable: Spring Maple Tree Notebook Page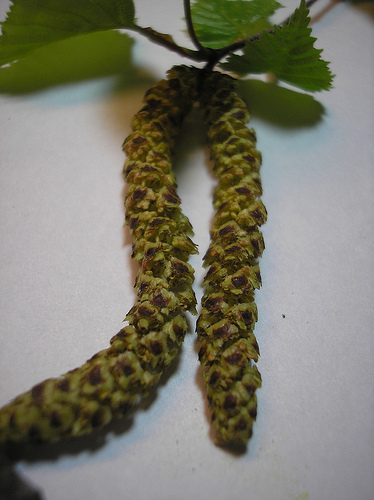 Birch Tree Catkin – April 2012
So this was another wonderful study with my teen. He did a little grumbling at first about doing the study this week since he thought there wasn't much to learn but as you see above once we got started there were many things to be interested in. If all that he gleaned from this study was that all tree buds are unique and we can identify trees from twigs and buds, then I am a happy mama.