A really great thing about fall is that it is a great time to get outdoors with the kids and explore nature. With that being said, here are some great fall nature study ideas for toddlers and preschoolers that I hope you (and your little ones) will enjoy.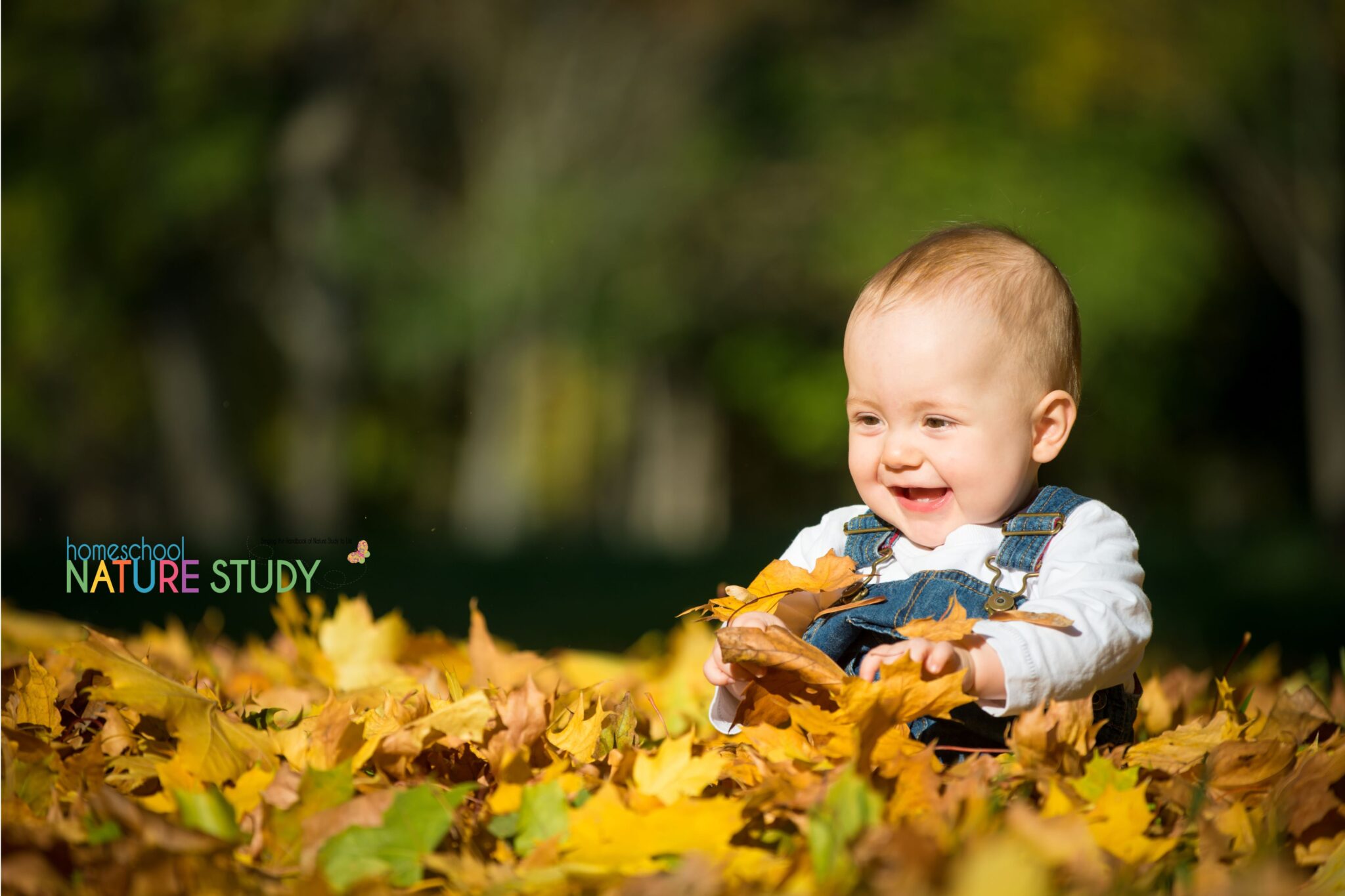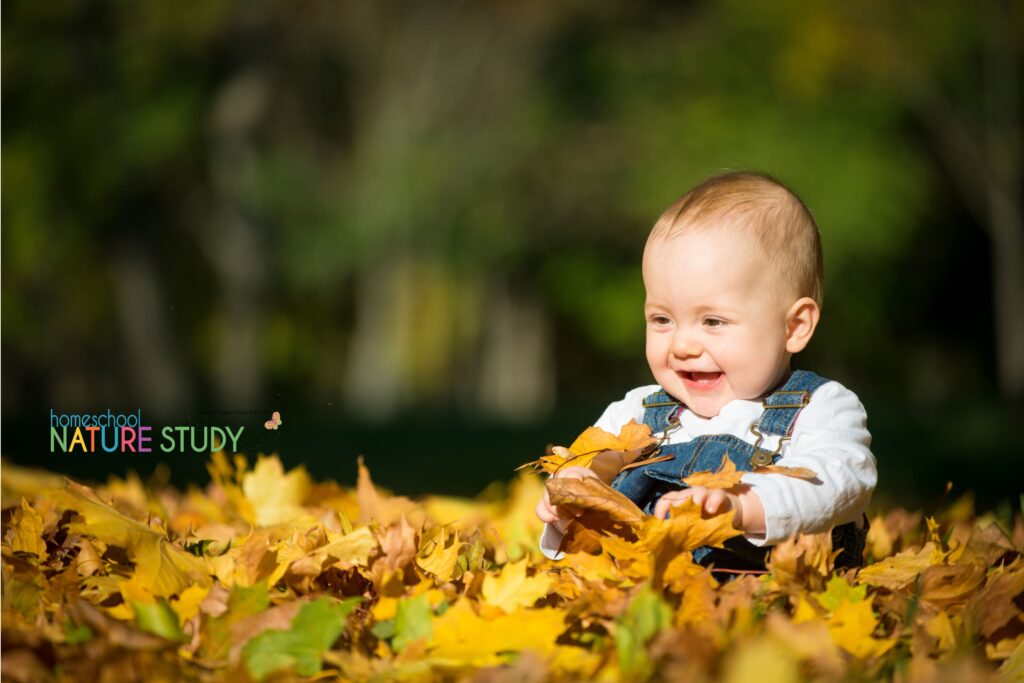 Fall Nature Study Ideas for Preschoolers and Toddlers
I don't know about you, but fall is one of my favorite seasons. I love the crisp, cool weather that is not too hot and not too cold. I love the radiant beauty associated with the changing of the leaves, when everything around you sports varying hues of golds, reds, yellows, and browns. I love the attire associated with the weather as well – cozy sweaters, sassy boots, and cute scarves. Everything about it is wonderful.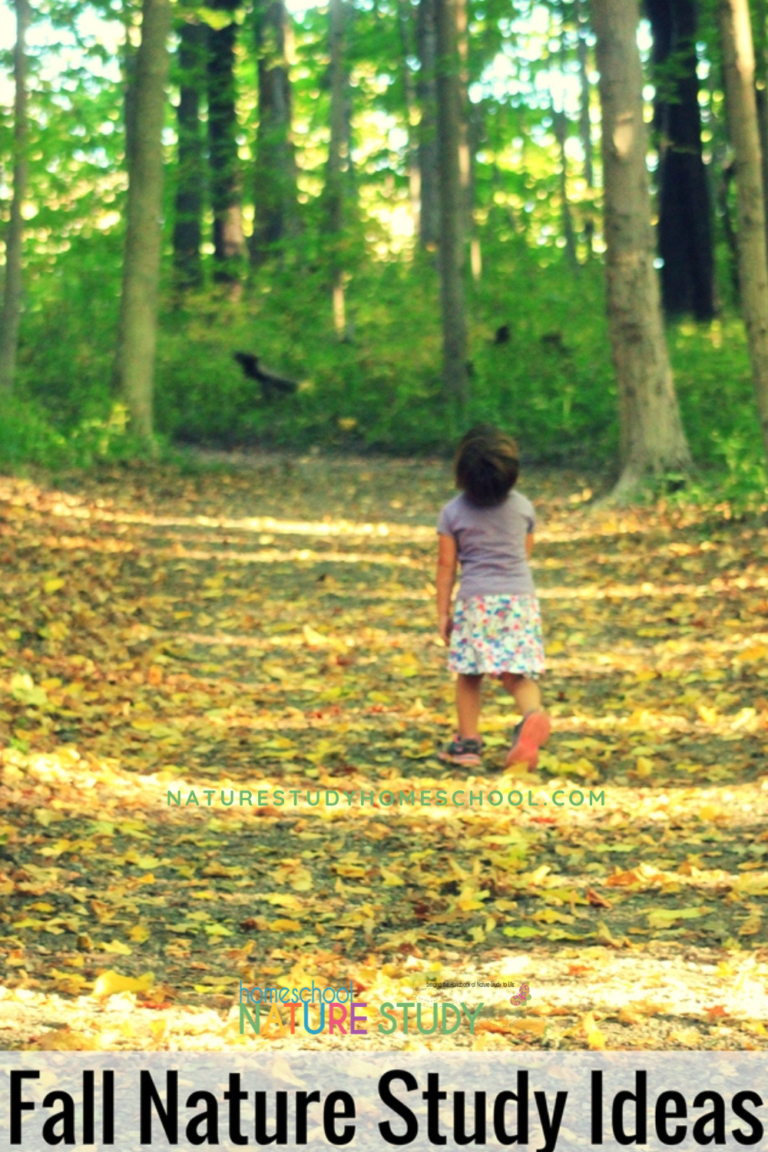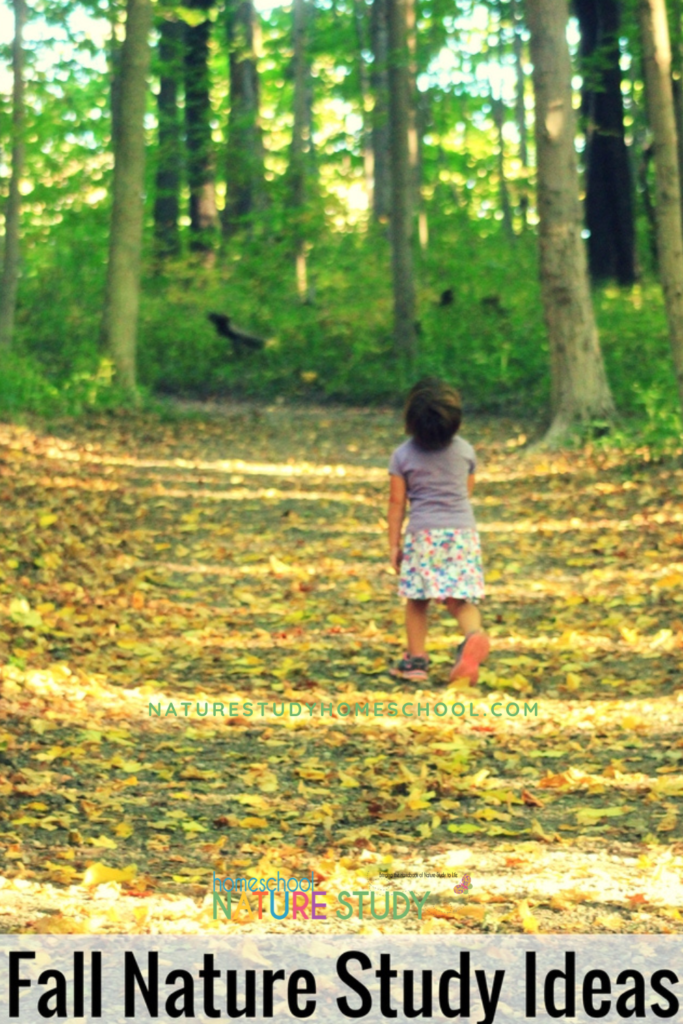 Go for Nature Walks
Fall is the perfect time to go for a walk around your community or even go for a hike in the woods. As you are walking around, teach your kids how to keep an eye (and ear) out for various aspects of nature. Tell them to listen to the birds chirping and the sound of gurgling streams. Take opportunities to point out squirrels collecting nuts and explain how they are preparing for hibernation. There is almost always something of interest going on around you – you just have to take the time to pay attention.
Check out Neighborhood Nature Walks With Young Children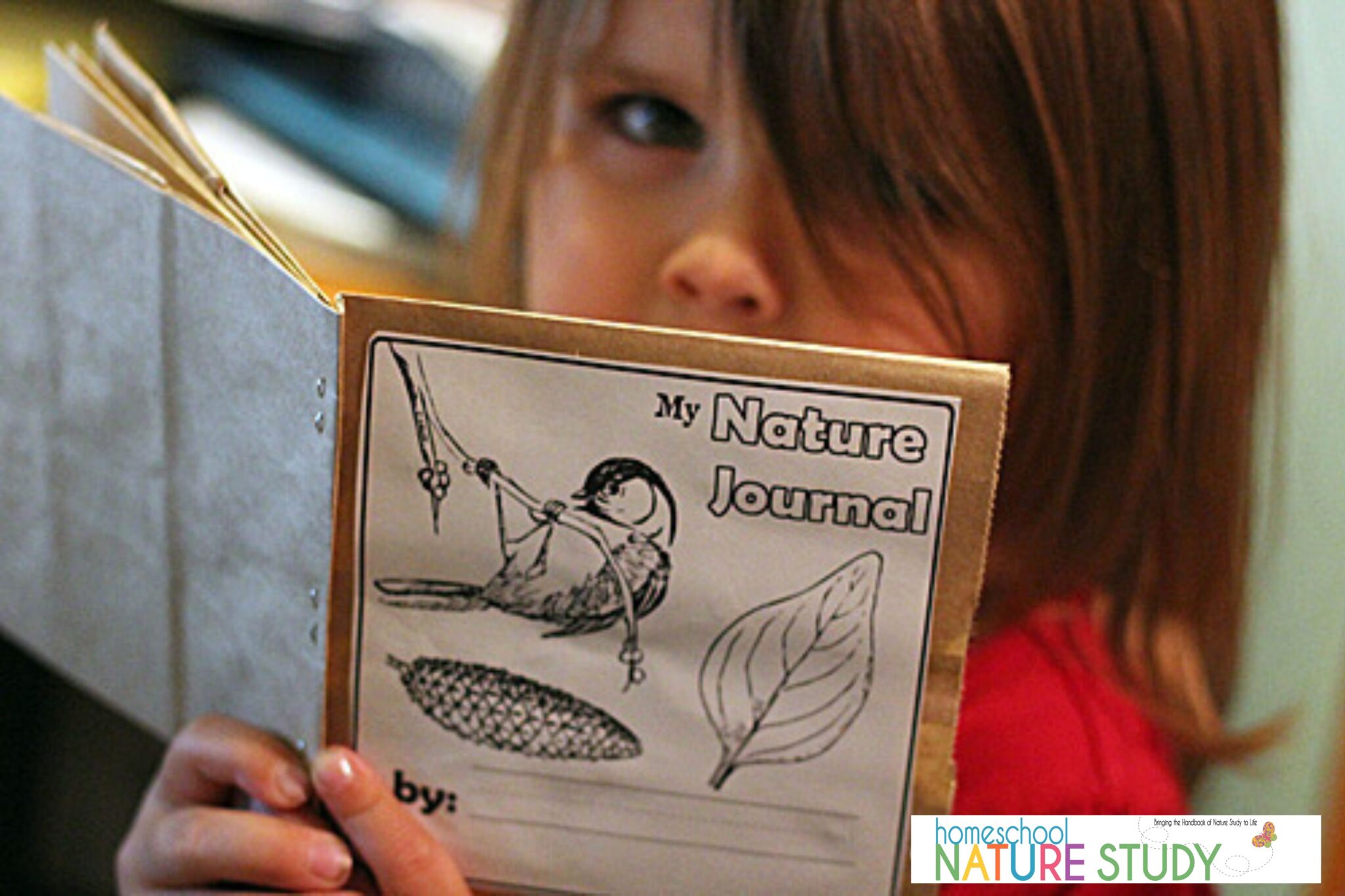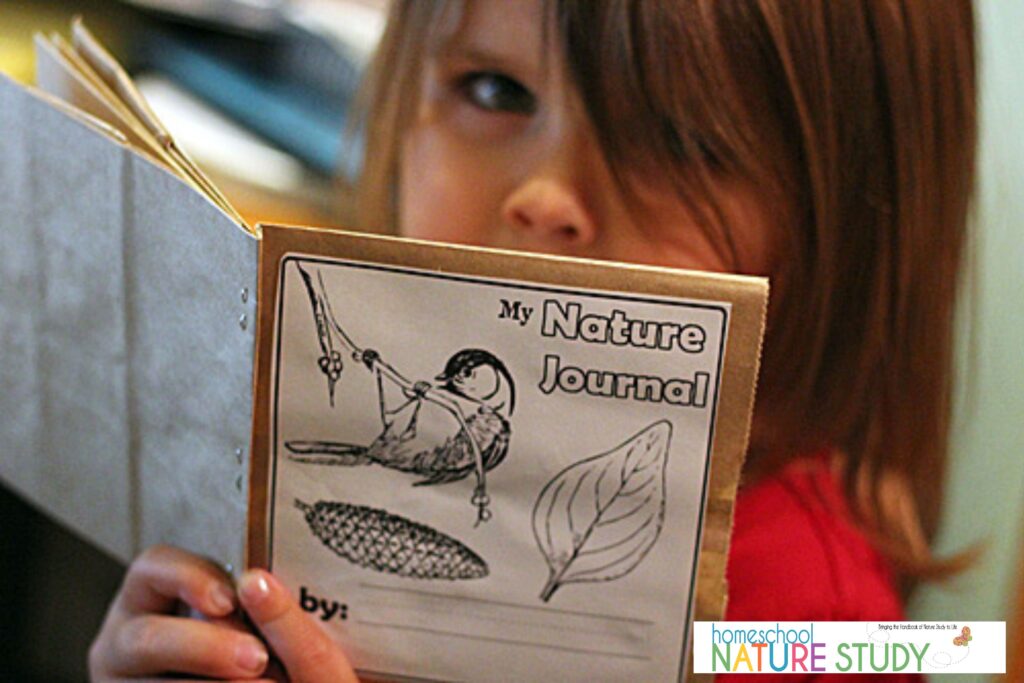 Create a Nature Box or Scrapbook
If your child is the type to enjoy keeping mementos of their experiences, you could help them decorate a box or scrapbook for them to store and display the things that they find during your nature walks. Many kids love collecting things like nuts, uniquely shaped rocks, feathers, leaves, and flowers that they find. It would also be a great way for you to come home and do some research about each of the items to teach them more about their little treasures. Here's a great video tutorial on making a paper bag nature journal for toddlers and preschoolers.
Keep an Art Journal
If your child is more in the camp of 'observing and not disturbing', a great alternative to a nature box or scrapbook is an art journal. You can help them to create one by drawing pictures of what they observe (or even snapping a picture) and jotting down little notes about them. This enables them to have a keepsake of their own without actually taking bits and pieces of nature home with them.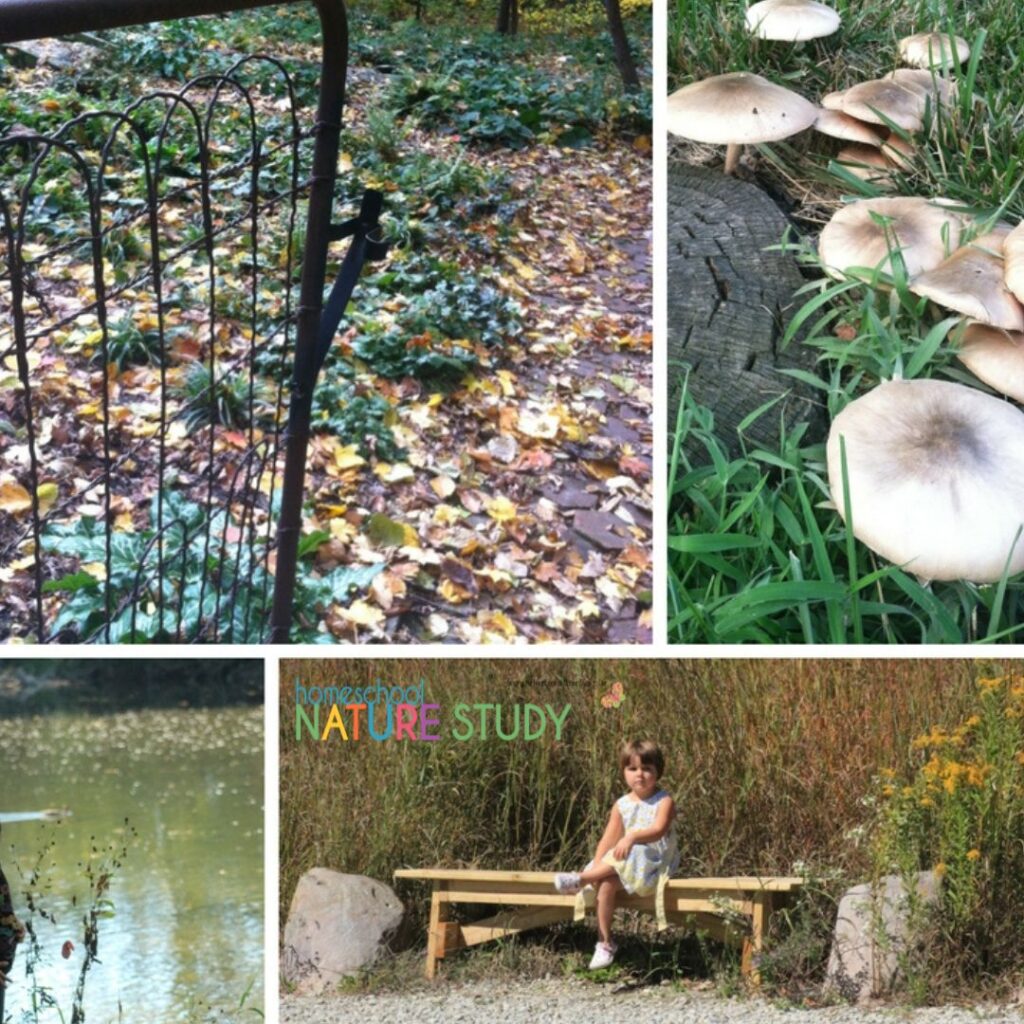 Identify Trees and Leaves
Grab a tree guide and help your child learn about and identify the various types of trees that grow in your area. Talk about how some trees produce flowers, nuts, or fruit. Which trees are the tallest or oldest trees in your area? Are there any trees that are indigenous to your area? Point them out and discuss why those trees might only be found in your region (a great way to talk about habitats and climate.) As Fall progresses, and more leaves fall to the ground, you could even help them identify which trees the different leaves come from.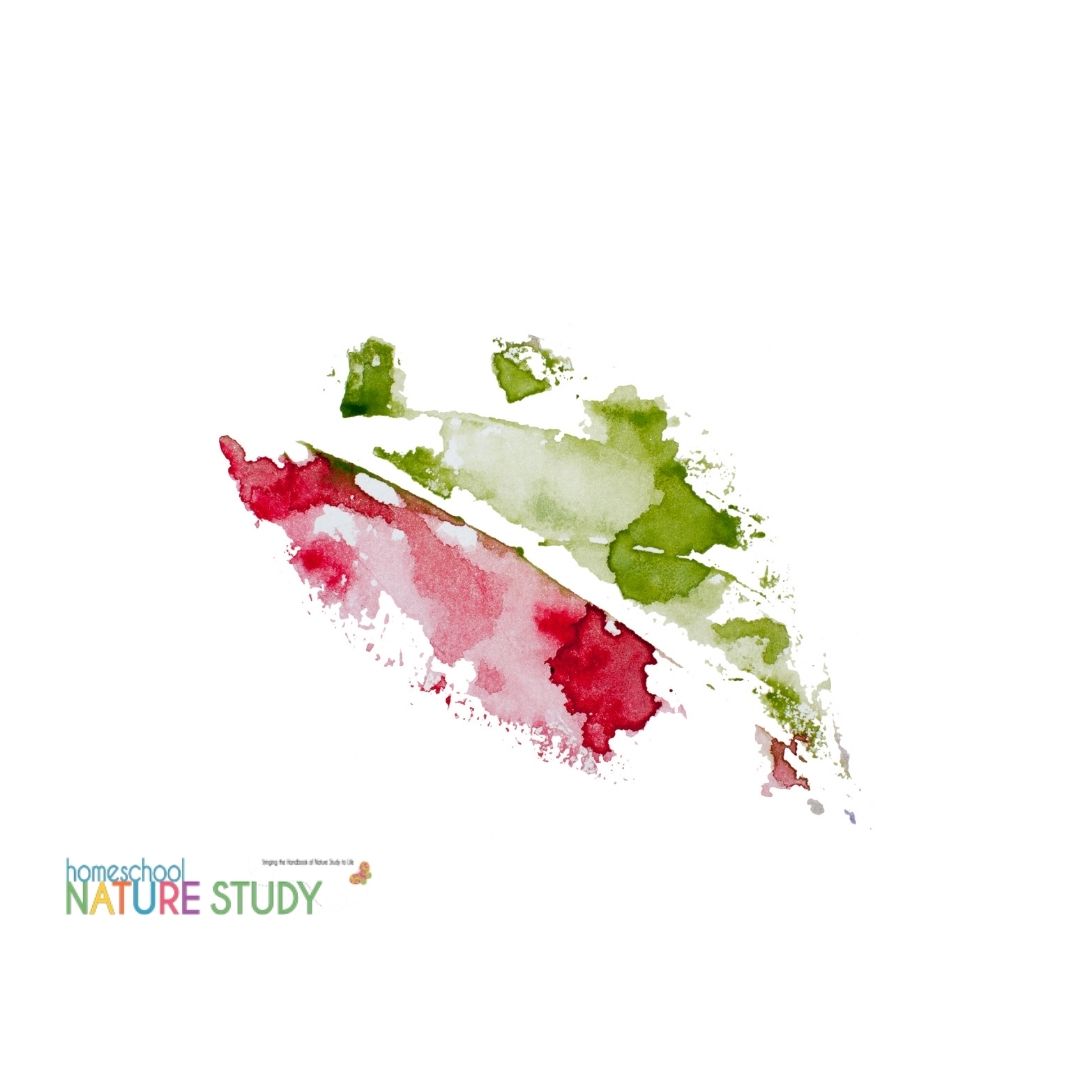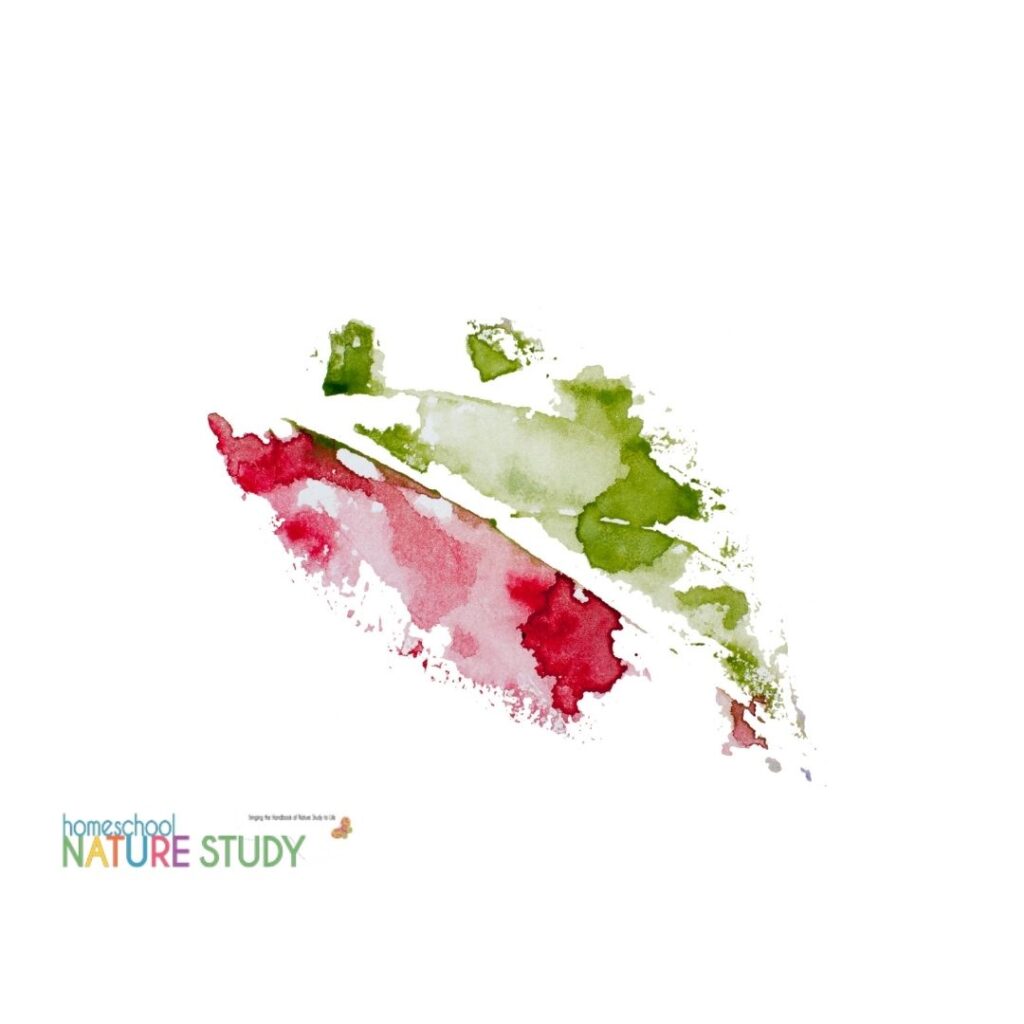 Do Leaf Rubbings
Another fun activity to do while you are out and about is to collect different types of leaves and then bring them home to do leaf rubbings. Not sure what this is? Check out Barb's how to post and video plus this wonderful tutorial.
Go Bird-watching
Have a lot of birds in your area? Take some time to sit out in your yard and have fun observing and identifying the different types of birds that come to visit. You could even try to entice more birds to stop by with one of these DIY bird feeders. For even more bird-themed activities, check out our Bird Study for Different Learning Styles post.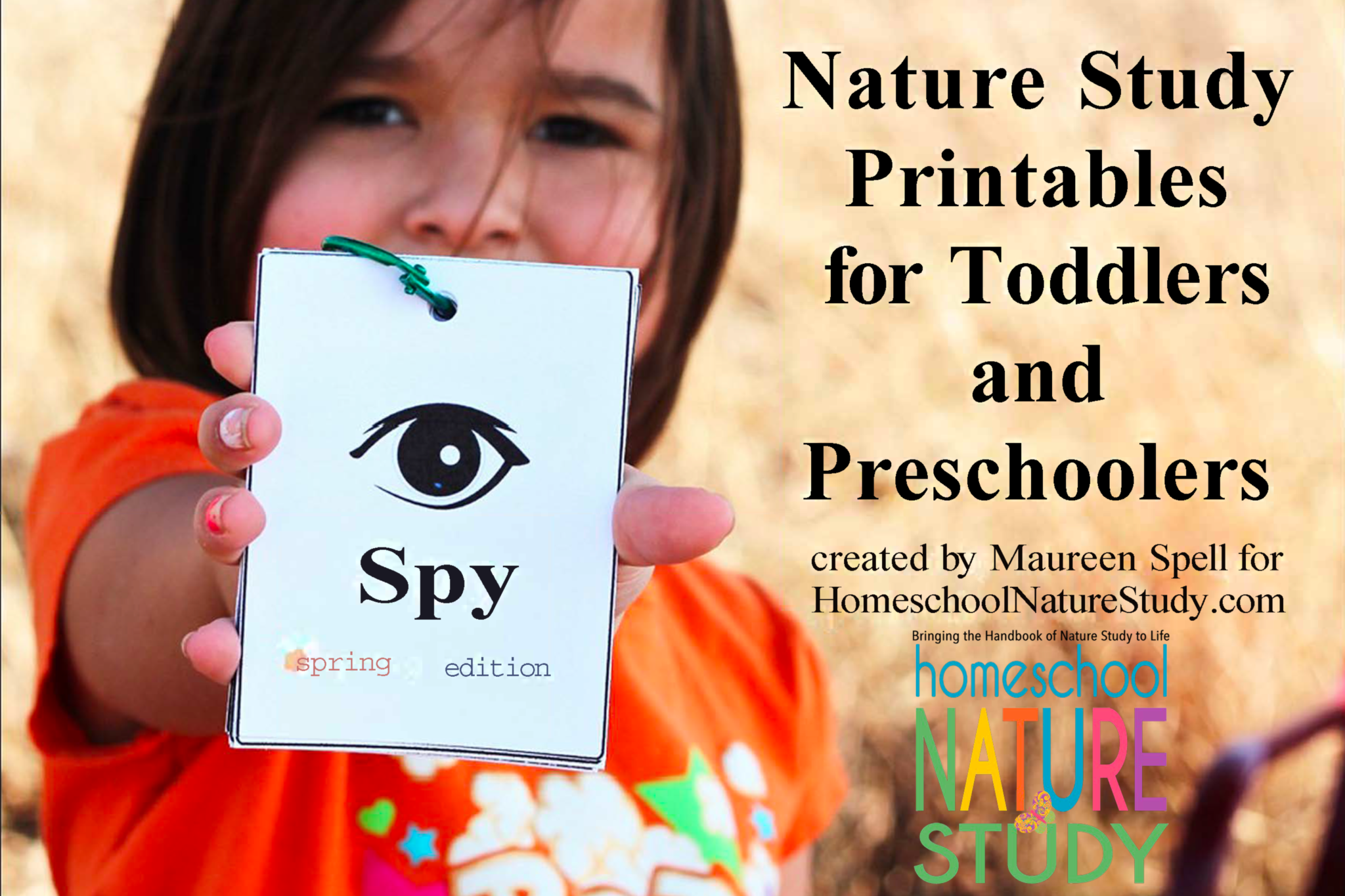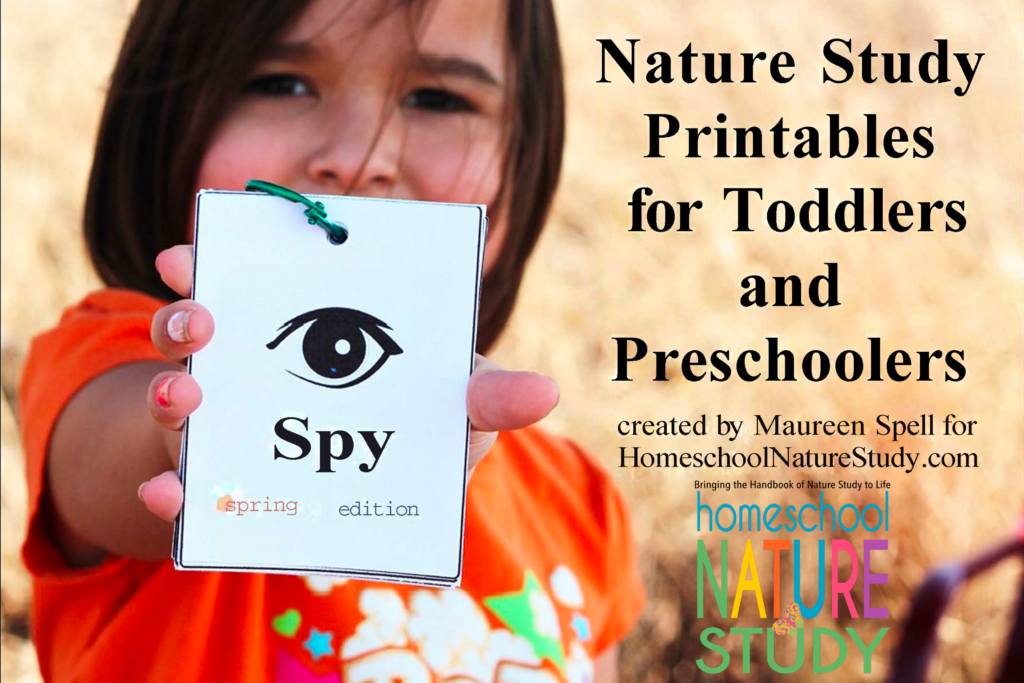 Toddler and Preschool Nature Study Printables
Do you like the idea of involving young children in nature study but not sure how to start? Do you need a little help being intentional with your nature studies? Nature Study Printables is full of printable tools for you to use to get young children observing and talking about nature!
Preschool Nature Study with Homeschool Nature Study Membership!
Enjoy ALL of our preschool nature studies plus access to the Outdoor Hour Challenges curriculum for the whole family in Homeschool Nature Study Membership. Find out more about our Delightful Preschool Nature Study Plans for Your Homeschool.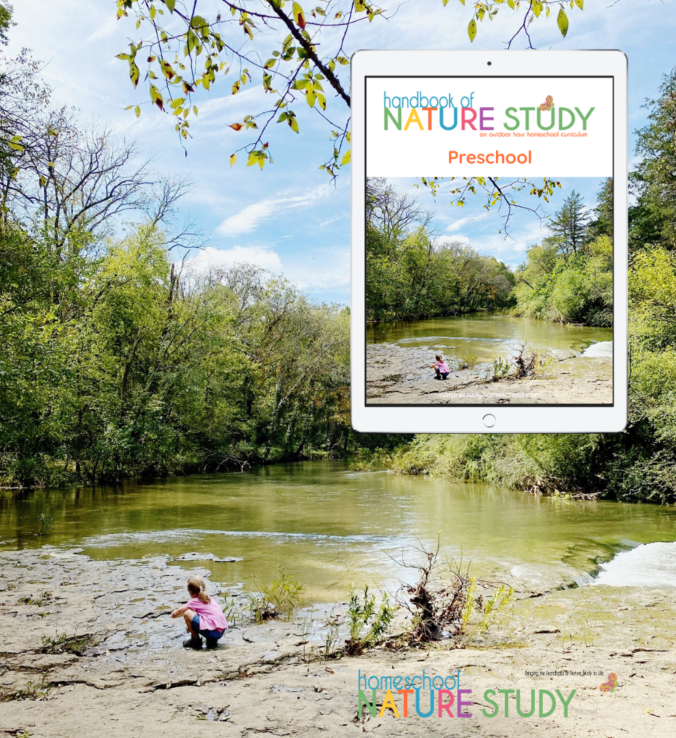 Be inspired. Be encouraged. Get outdoors!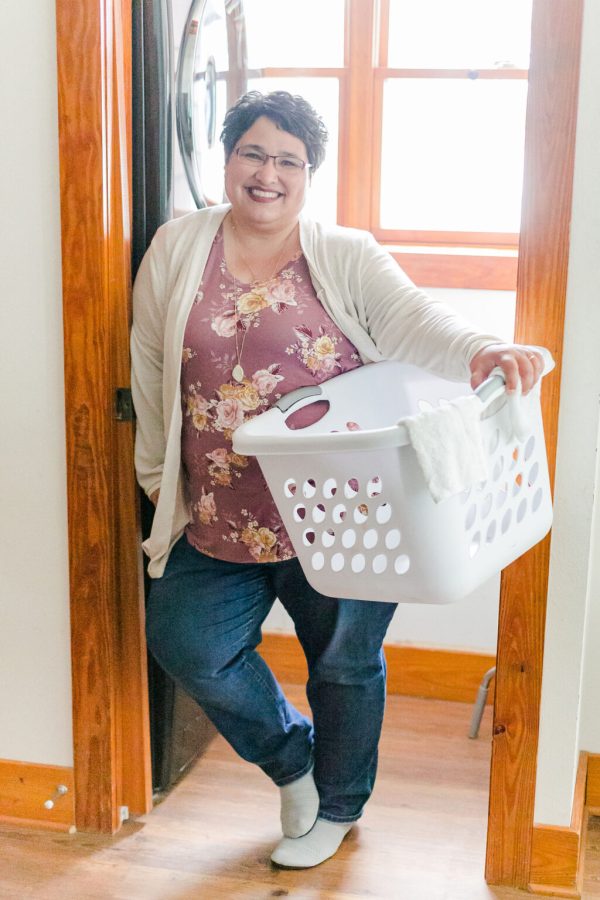 By Maureen Spell, a long-time contributor to the Outdoor Hour Challenges. Maureen helps Christian mompreneurs operate their business from a place of joy, purpose, and excellence because they are clear on how their business is serving their family and others. As a homeschool mom, she believes success at home AND business without the mom-guilt, stress and burn-out is possible! Outside of work, she loves having good conversations over a hot chai or GT Gingerberry kombucha and spending time with her husband and seven children. Visit her at MaureenSpell.com