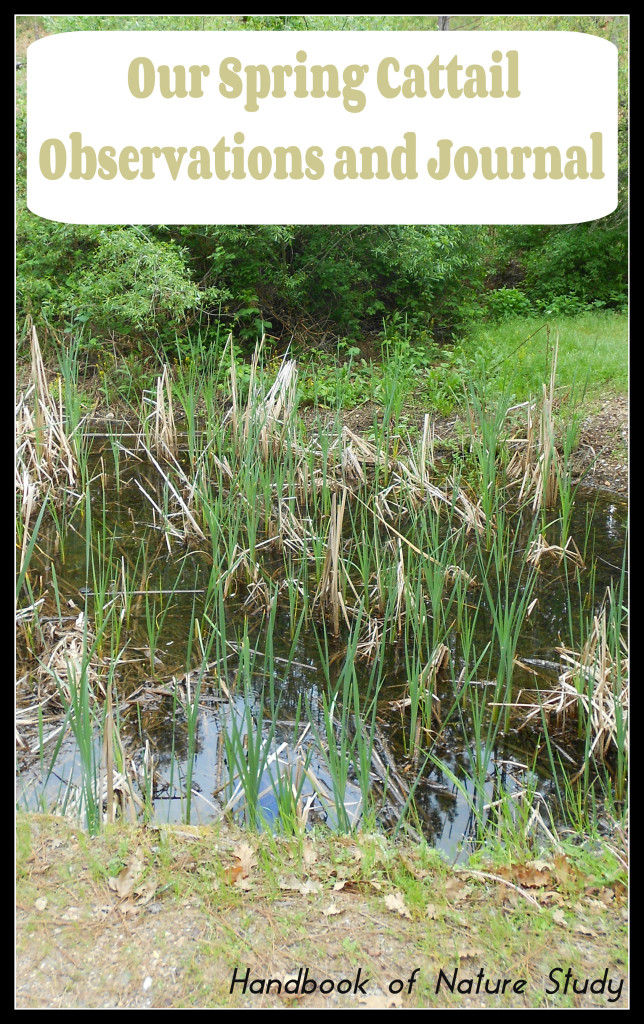 Our challenge from last week was to find and observe some spring cattails: Springtime Cattail Observations. We headed over to our local park where we had observed some fabulous cattails last year. Because of the drought, there are not as many as we had noticed during the summer of 2013 and they were much smaller than expected. We are going to mark our calendar to make some summer observations and compare our results.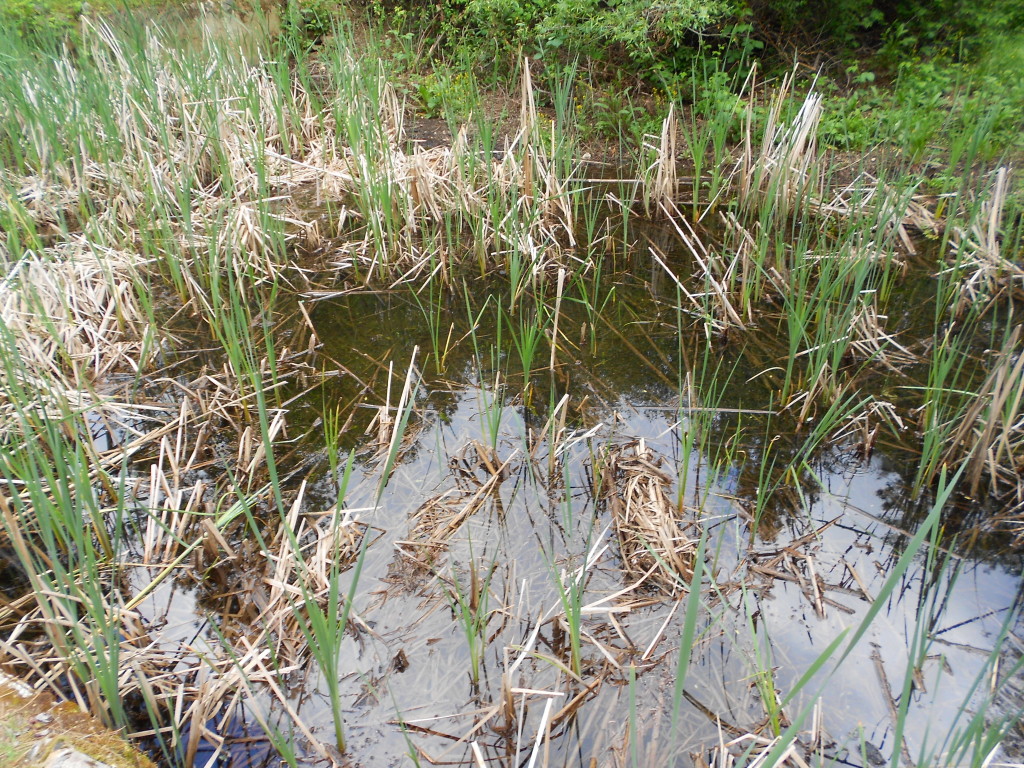 There was enough water in the pond to see a beautiful reflection of the clouds and there were insects making little ripples and bubbles in the water. We estimated that the cattails were about three feet high and we will compare the height when we return this summer.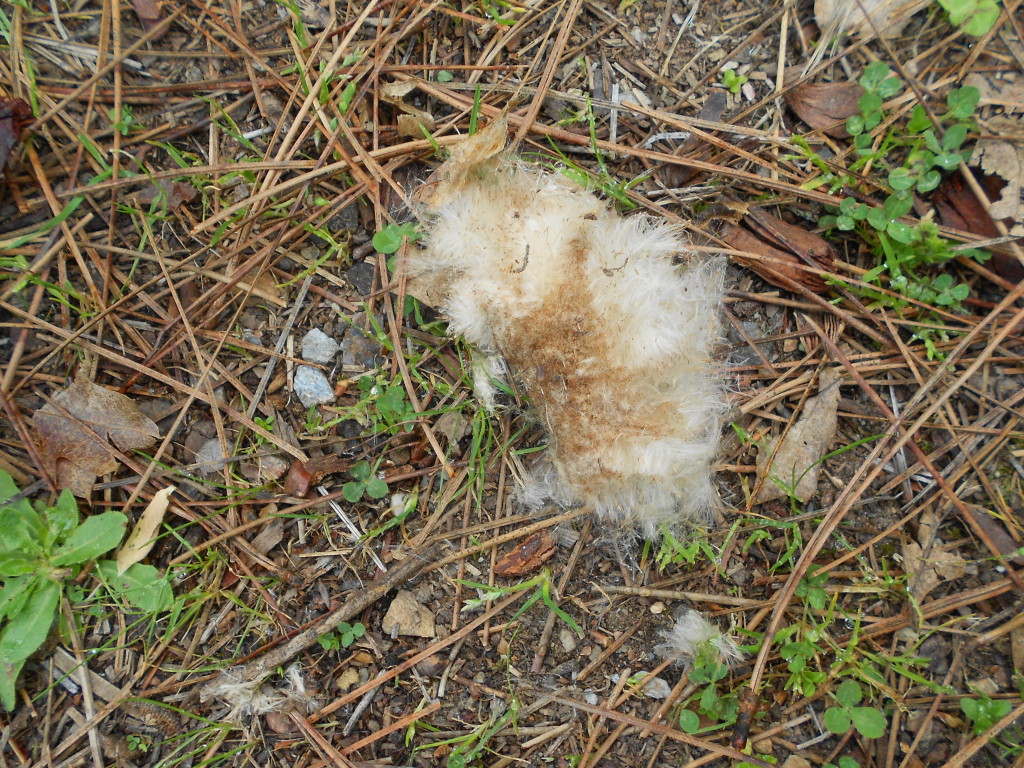 When we took a closer look at the water's edge, we saw an old cattail that had disintegrated into a soft pile of fluff. What a great find!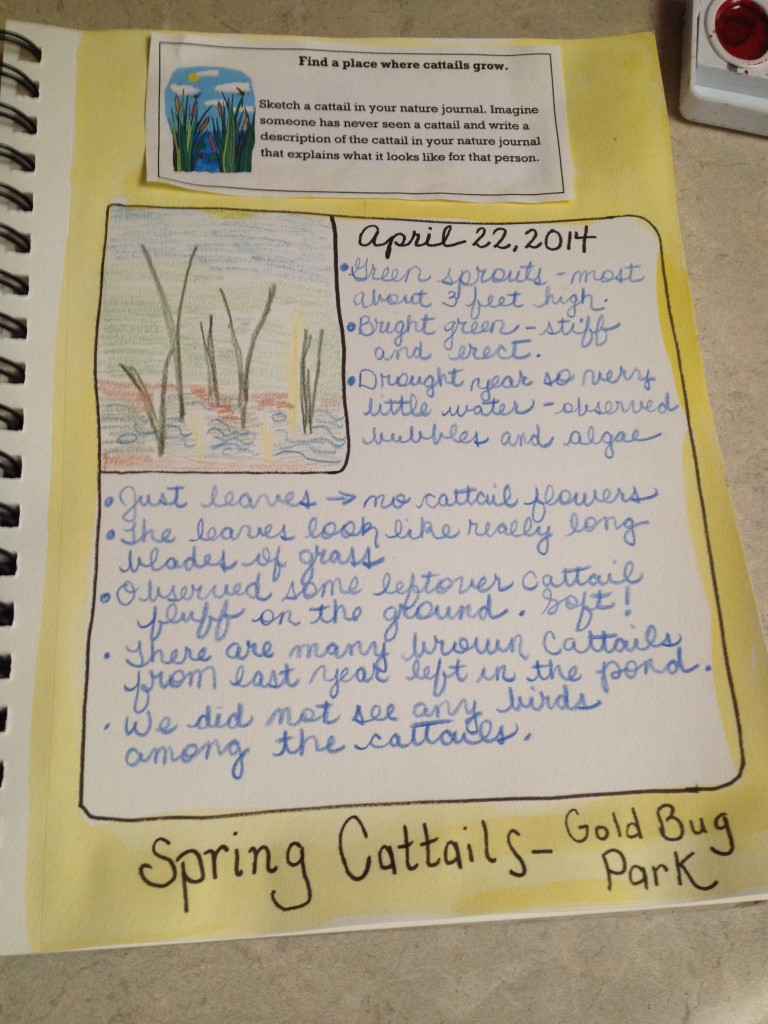 Using the Nature Journal Topper from the April 2014 newsletter, I created a nature journal page with some of my observations and a simple sketch.
Hopefully, your family will get a chance to find a place with cattails for your springtime observations. If you started a year-long study already, return to your cattail spot to make some comparisons for your nature journal.
Do you know where there are cattails in your area?