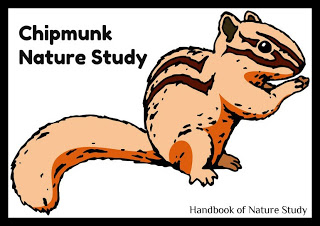 "While the chipmunk is a good runner and jumper, it is not so able a climber as is the red squirrel, and it naturally stays nearer the ground."
Handbook of Nature Study page 239
OHC More Nature Study #6
Chipmunks


Inside Preparation Work: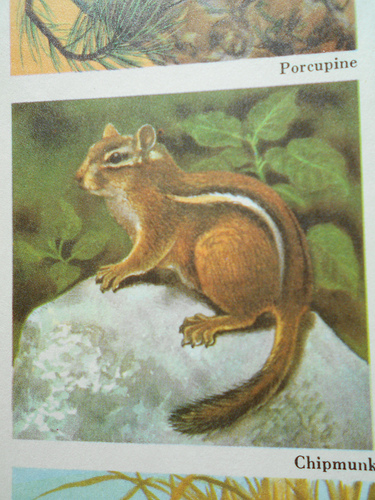 Golden Treasury of Natural History from 1952
Outdoor Hour Time:
Go on a chipmunk hunt! Spend a few minutes of your Outdoor Hour time for this challenge looking for chipmunks. Chipmunks and squirrels are diurnal, or active during the day.
If you observe a squirrel instead of a chipmunk, make some observations and comparisons. Compare color, stripes, tail, and behavior.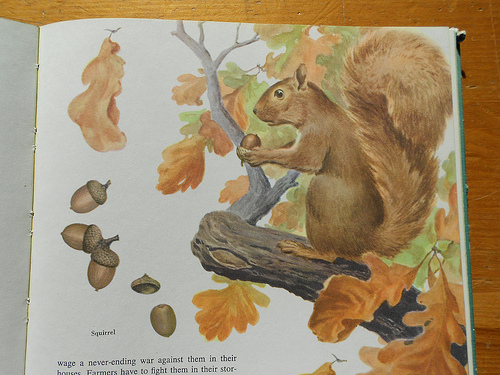 Golden Treasury of Natural History from 1952 – love the expression
Follow-Up Activity:
Give the opportunity for discussion and follow-up to your chipmunk hunt. Complete a notebook page (ebook users), a nature journal page, and/or the coloring page (ebook users only) for you nature journal.
Advanced Follow-Up: Compare a chipmunk and a squirrel by careful observation. Subjects can include: stripes, tails, behavior, diet, size, voice.
Advanced Follow-Up: Research and record in your nature journal about the method the chipmunk uses for building his home. There is a notebook page in the ebook to record your study.
Additional Links:
Chipmunk Lapbook and Unit Study on HomeschoolShare.com
For Advanced Study: Chipmunks.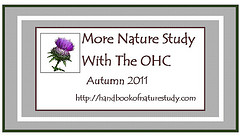 This challenge is part of the More Nature Study – Autumn series. All of the challenges are gathered into one ebook with notebooking pages (regular and for advanced students) and additional resources. You can gain access to this ebook by purchasing an Ultimate Naturalist membership here on the Handbook of Nature Study. See the Join Us page by clicking the link at the top of the website for more information about what comes with your Ultimate membership.

Save
Save