Bats are fascinating and wonderful creatures. They are important for pollination of plants, they eat mosquitoes and other pests and are beneficial in many more ways. Enjoy this bats homeschool nature study on mammals that fly and have echolocation!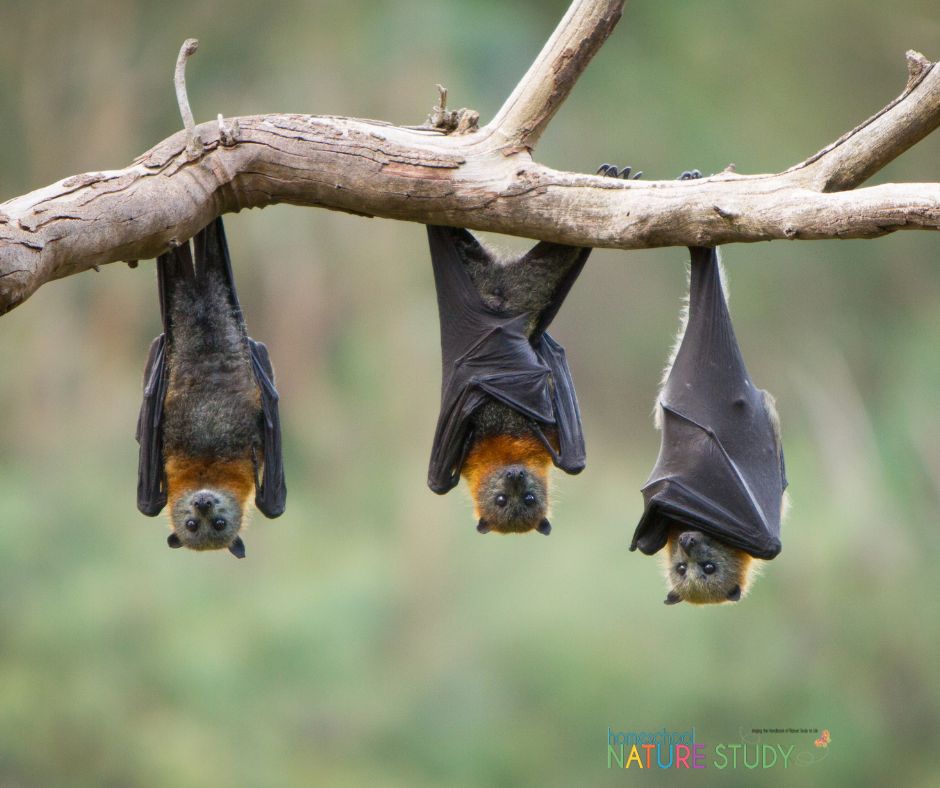 You will enjoy a bat study if you are interested in learning about different kinds of flying creatures.
"Although the bat's wings are very different from those of the bird, yet it is a rapid and agile flier. It flies in the dusk and catches great numbers of mosquitoes and other troublesome insects, upon which it feeds."
Handbook of Nature Study, page 243
If you ever get a chance to watch a bat fly, you will be amazed at their flying ability.
Getting Started In Homeschool Nature Study
If you do not already own the Getting Started in Homeschool Nature Study ebook, be sure to download it for free. Next, complete Outdoor Hour Challenge #2.
Try to take your fifteen minute nature walk at sunset or just when it turns dark. You can walk or sit quietly in a familiar place, using your senses to really get to know this time of day. After you go inside, make sure to help your child record a few words in their nature journal or use the notebook page that is provided in the ebook.
For further bat study, here is a general video about bats. Please preview the video because parts of it may make your children a little squeamish. There is also a reference to evolution.
Bats Homeschool Nature Study: Books To Read
1. Read pages 241-245 in the Handbook of Nature Study. Although the lesson for bats states that it should not be given unless you can directly observe bats in person, I think this interesting creature deserves his own Outdoor Hour Challenge. Make sure to watch the video about bats and then proceed with the lesson suggestions. If you need additional information, use the resources at the end of this challenge.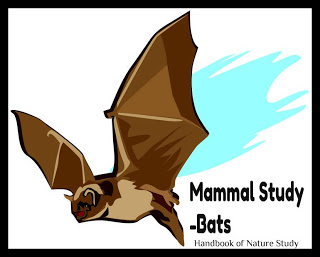 2. Supplemental reading in The Burgess Animal Book for Children: Read Story 21. Use the illustration on page 128 to prompt a narration after reading the story about the Little Brown Bat.
Bats Study: Mammal Outdoor Hour Challenge

This week during your 10-15 minutes of outdoor time, look for any mammals in your neighborhood or in a near-by park. Many of us will not find any mammals to observe or signs of mammals like scat or tracks. This should not discourage us from taking the time to be outdoors with our children. More ideas in the Ultimate List of Mammals Study with the Outdoor Hour Challenges and Animal Tracks Nature Hunt.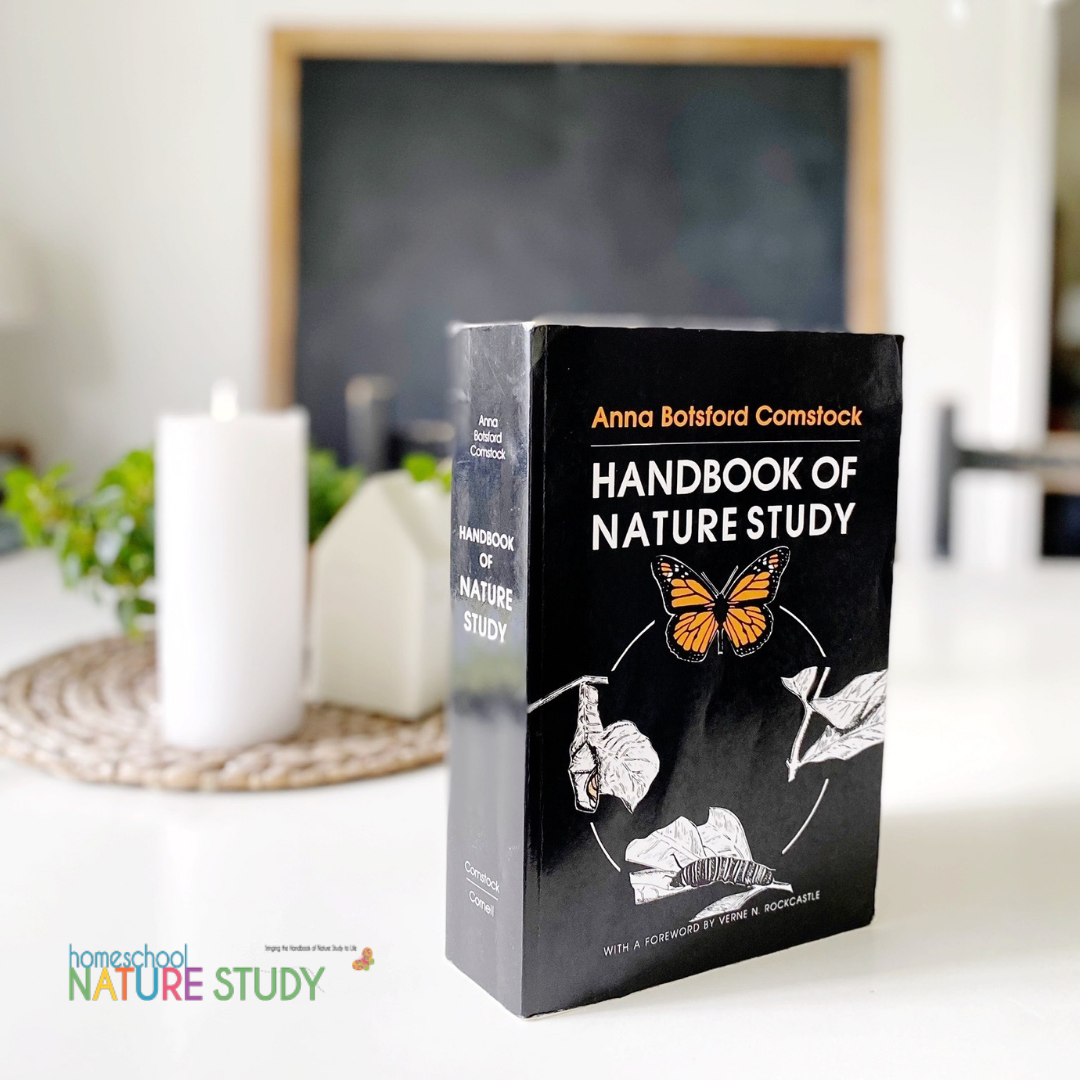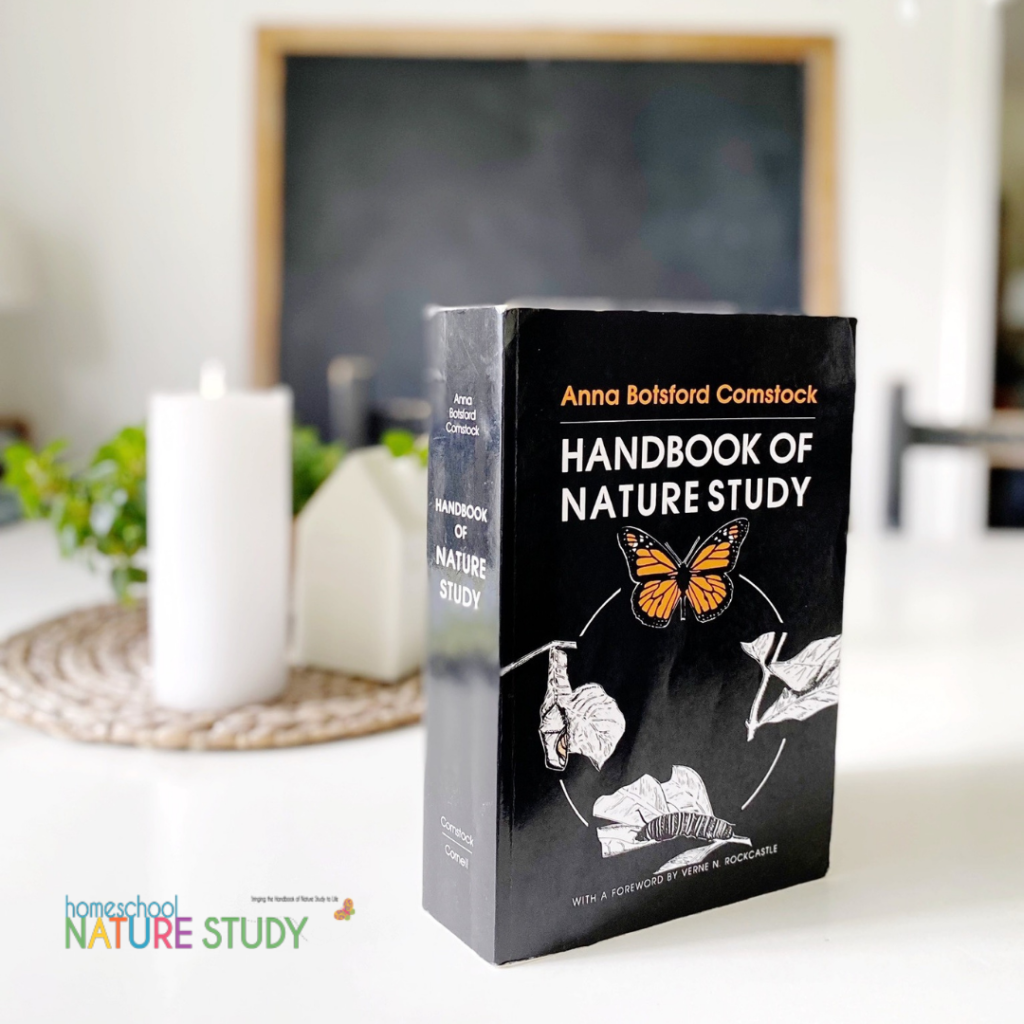 Simple Tips for Your Homeschool Nature Study
Try some of the techniques that we have worked on in the past.
Stand or sit quietly and see what you can hear.
Take a magnifying lens and look at an object up close.
Make a small square with yarn and see what you can find in to look at within that small square.
Look at the sky and observe the clouds.
Use the methods that have worked in the past and see what you can come up with this week to share with your children.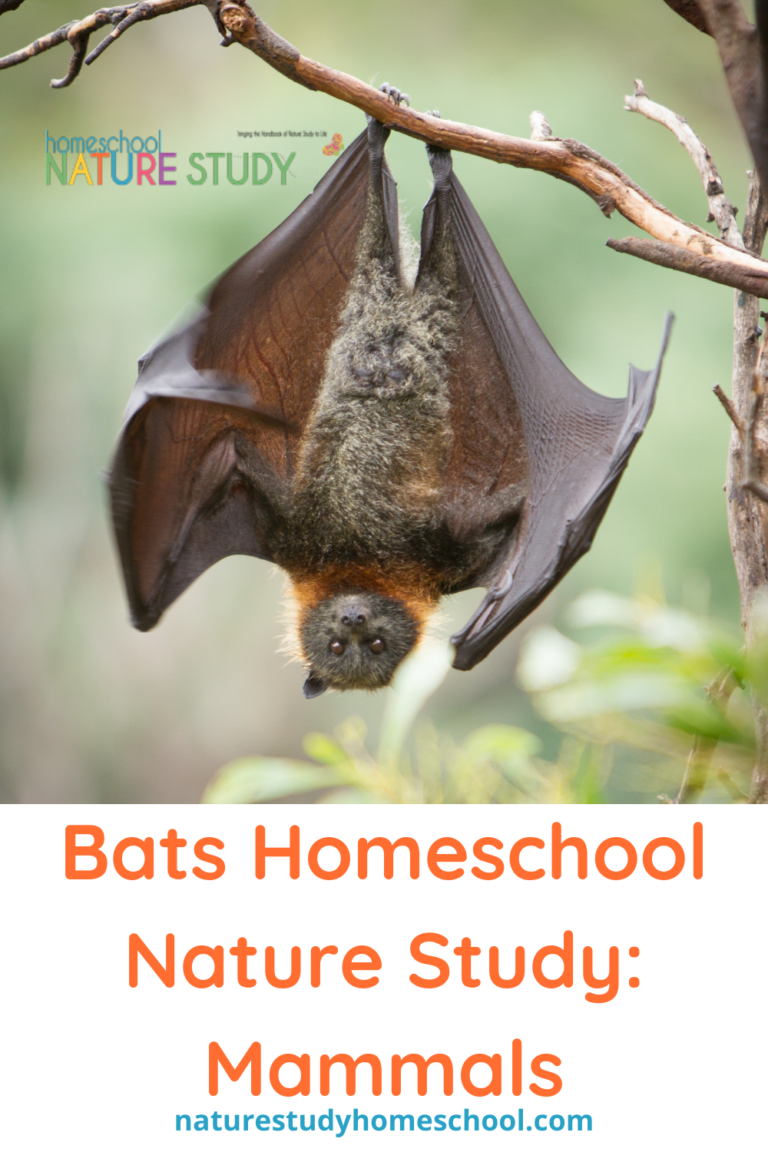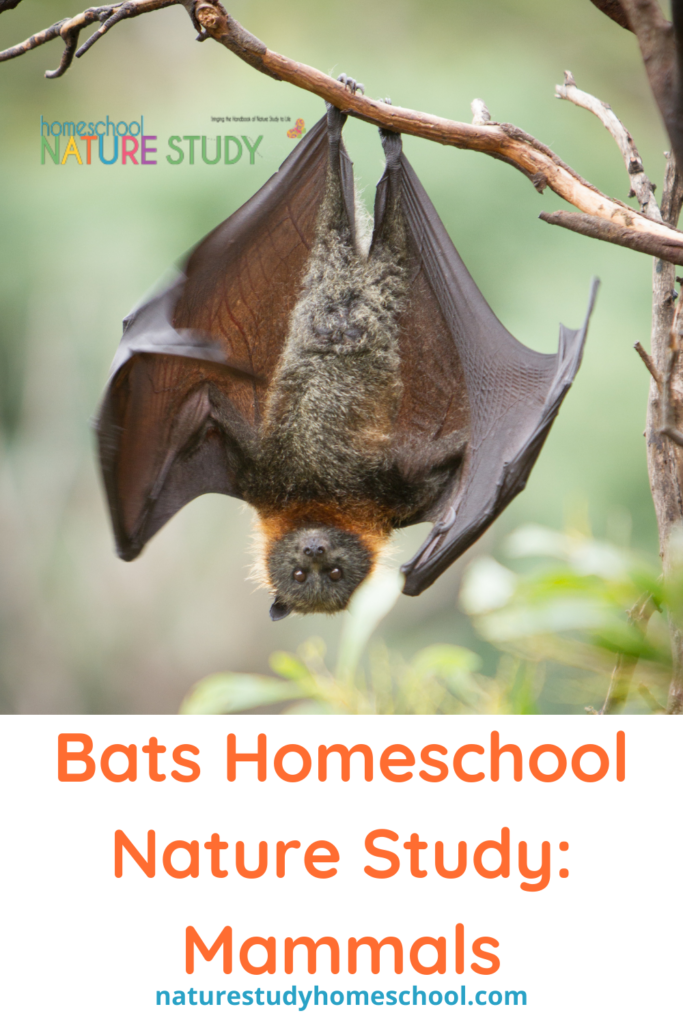 4. After your walk, discuss any interesting things that you observed. Help your child to find words for their experience. Record their words on paper and have them sketch a simple drawing for their nature journal. Use some of the ideas that worked in the past like a rubbing of a leaf or feather. Take photos for your nature journals.
Research and record what you learned about the bat this week from reading in the Handbook of Nature Study. One idea would be to sketch and record how a bat's wings are different from a bird's wings. You could discuss why a bat is considered a mammal and how it differs from other mammals that we have studied. Keep it simple but make some connections this week.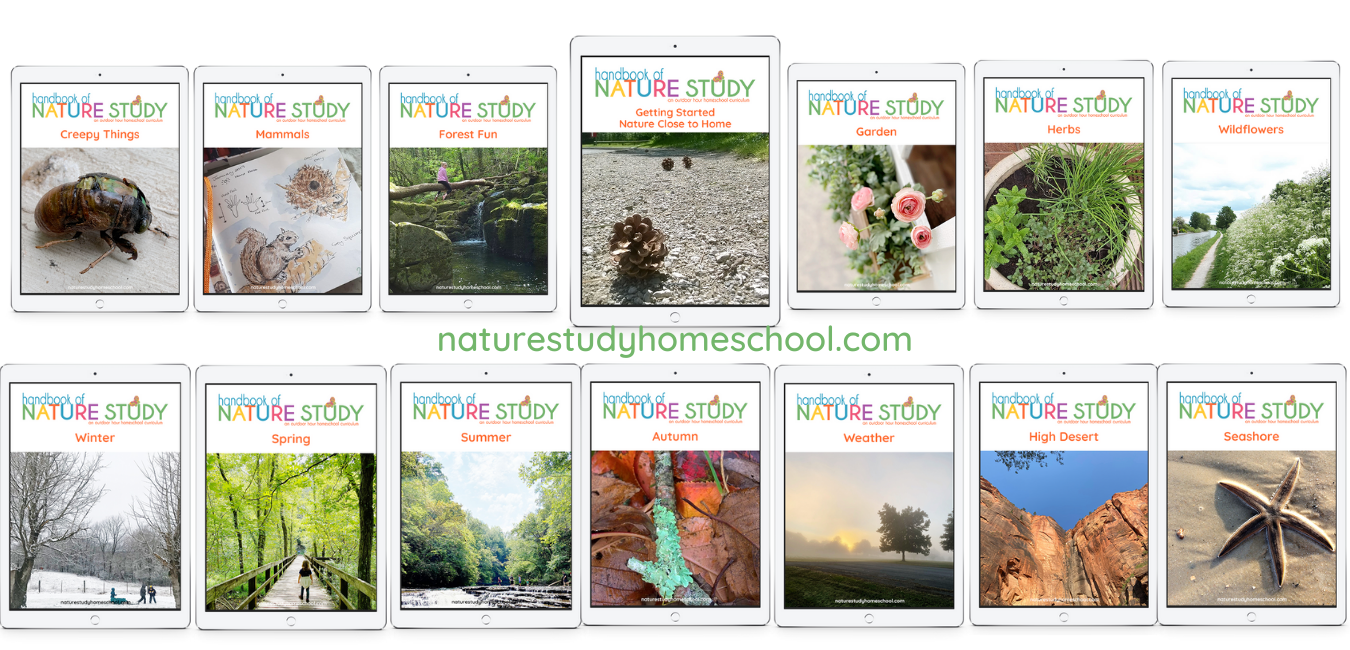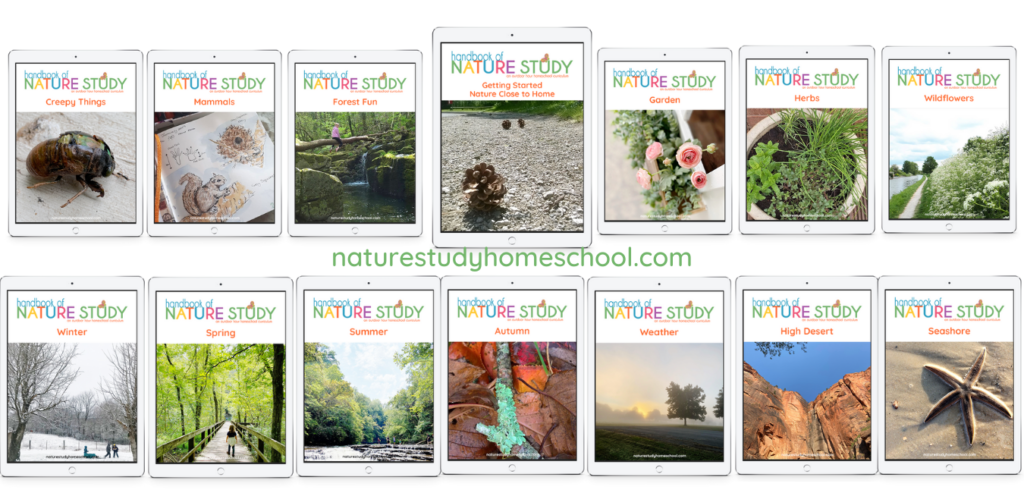 Homeschool Nature Study Members Enjoy More Studies
Members will find these resources in your Autumn course in Homeschool Nature Study membership:
Bats and The Sense of Hearing Outdoor Hour Challenge
Lessons Around Nature at Sundown
Bat coloring page
Advanced bat studies and more activities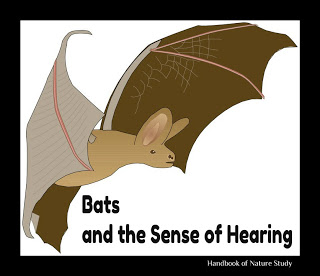 Members also enjoy access to:
NEW, weekly Outdoor Hour Challenges to bring the Handbook of Nature Study to life in your homeschool!
the annual nature study plans
matching courses with materials and journaling pages
interactive calendar with daily nature study prompts
Nature Journaling course
and MUCH more!
Be inspired. Be encouraged. Get outdoors!