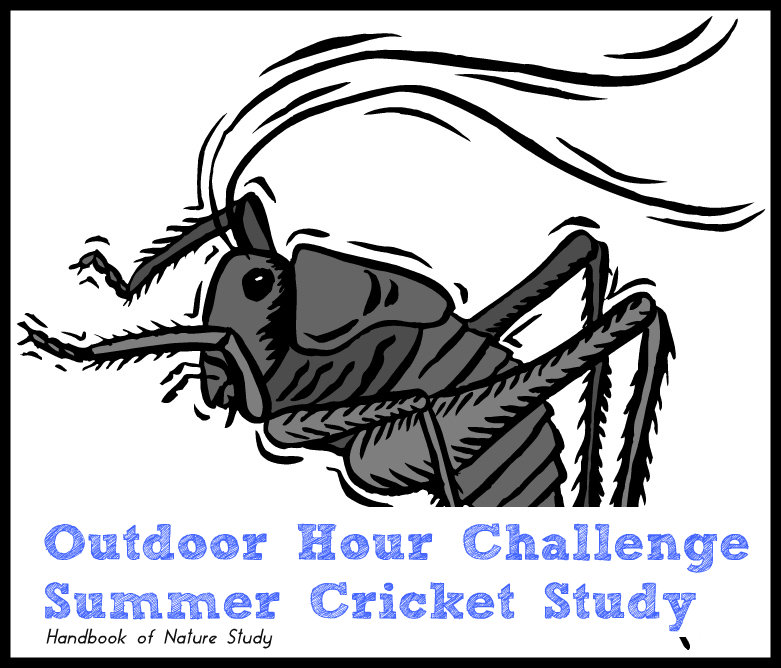 Outdoor Hour Challenge
Summer Crickets, Grasshoppers, and Katydids Nature Study
From the Archives and from the Summer Nature Study ebook
This is the perfect early summer nature study challenge! The crickets are already singing in most areas and it won't be hard to take some time in the evening to use your sense of hearing to observe these interesting insects.
With gardens come grasshoppers and/or katydids. Such funny insects to observe! Can you catch a few to observe for awhile?
Use the information in the archived challenge to use your senses this week with your children.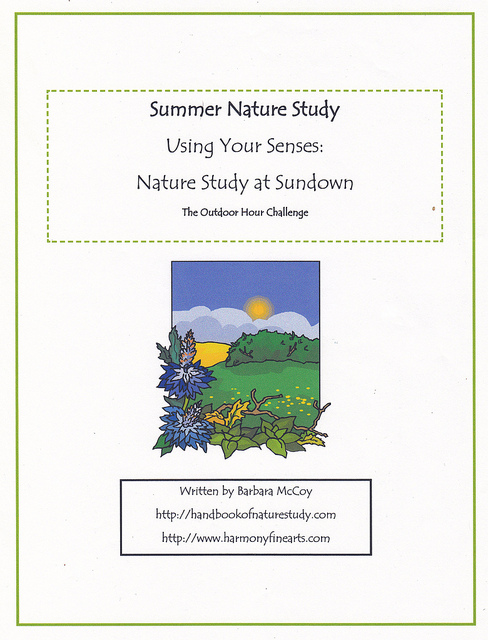 Join us for this exciting series of nature study topics as we work through the Summer Nature Study – Using Your Senses ebook.
This ebook is found in the Ultimate level membership for you to download and use with your family. If you would like to gain access to this ebook, you can purchase a membership now and have instant access.